It was a fine balancing act for current 400 Thunder Top Bike Champion Chris Matheson at the Santo's Summer Thunder event at Sydney Dragway.
High temperatures made it difficult and uncomfortable for everyone, but in the end, the "Nitro Voodoo" Top Fuel Motorcycle nailed it with the quickest motorcycle ET of the event, taking the win in 6.10 seconds at 212 mph [341kph].
Matheson's motorcycle wasn't the only thing sizzling. Despite a boiling track temp of 68 degrees Celsius, the Queenslander kept his cool and showed why he is a 4 x National Top Bike Champion and Australia's quickest man on two-wheels.
A few weeks earlier Matheson was at Willowbank for a Nitro Dual against Mark Drew. The hot and humid conditions gave Matheson's crew a heads up on what to expect during the Sydney heat wave.
During Friday's testing, the Nitro Voodoo machine went straight on the attack with a barnstorming elapsed time of 6.45 seconds at just over 200 mph. His nearest rival was local nitro Harley rider Adam Layton with a 6.49 ET.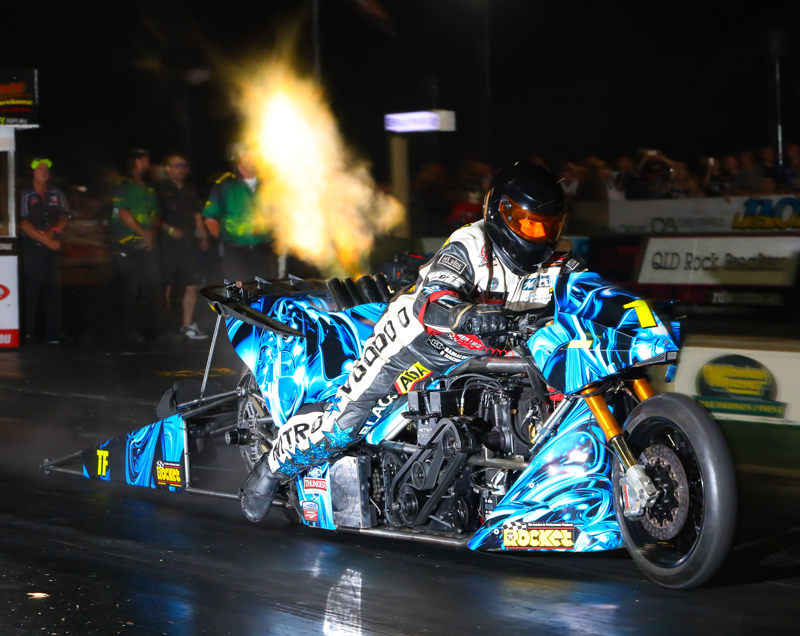 Matheson said, "In an effort to put more air into the combustion chamber of our engine, we increase the rotation of the supercharger. The hot conditions don't make for good horsepower so we had to make the appropriate adjustments to compensate.
"The oppressive heat of 40c plus temps is not conducive to make good horsepower.
"As the heat increased throughout the day the track temps went through the roof, peaking out at just over 68c, which ultimately can make the track greasy and near impossible to get traction, especially when you are making over 1500 hp!
"Regardless of the balancing act, the crew worked hard and we came up with a combination that worked for the number one spot.
Matheson was very impressed with the Sydney Dragway officials who did an amazing job with the track. Prior to racing each day the track was cooled down with a water truck in an effort to keep the track in top shape.
Eliminations were always going to be a case of survival of the fittest. Matheson had been focusing on the heat conditions to ensure he was on his game.
"I really paid a lot of attention to my heat strength in the lead-up," said Matheson. "With the safety equipment we have, the heavy leather suit, can feel like a sauna and restricts my breathing a lot.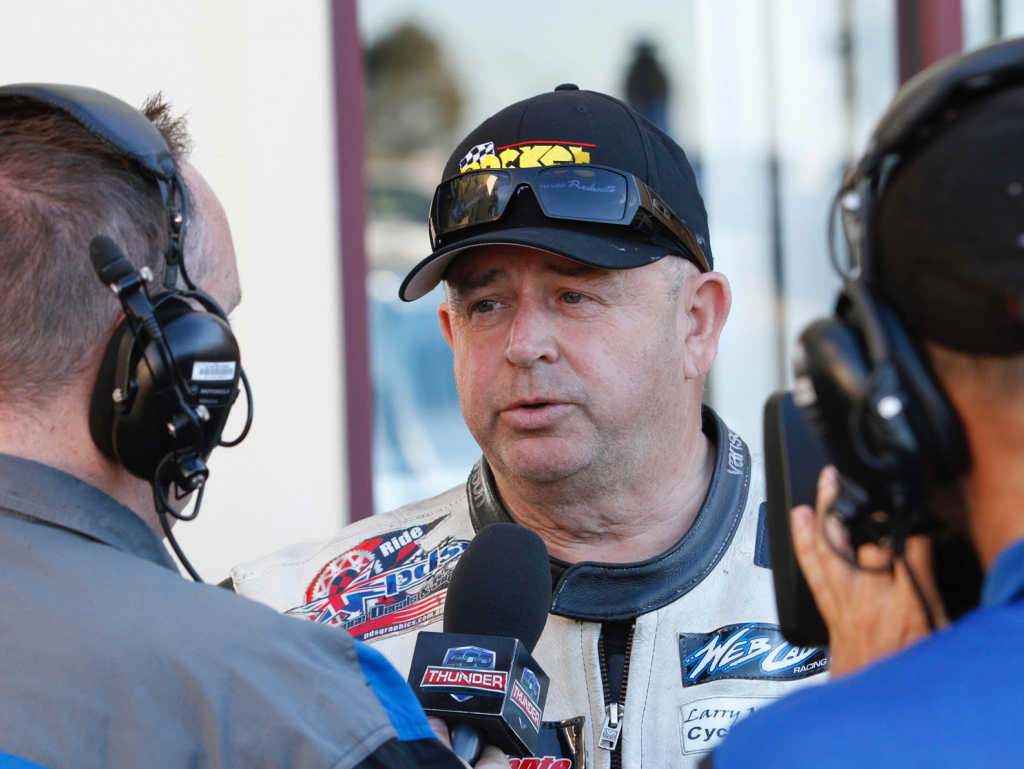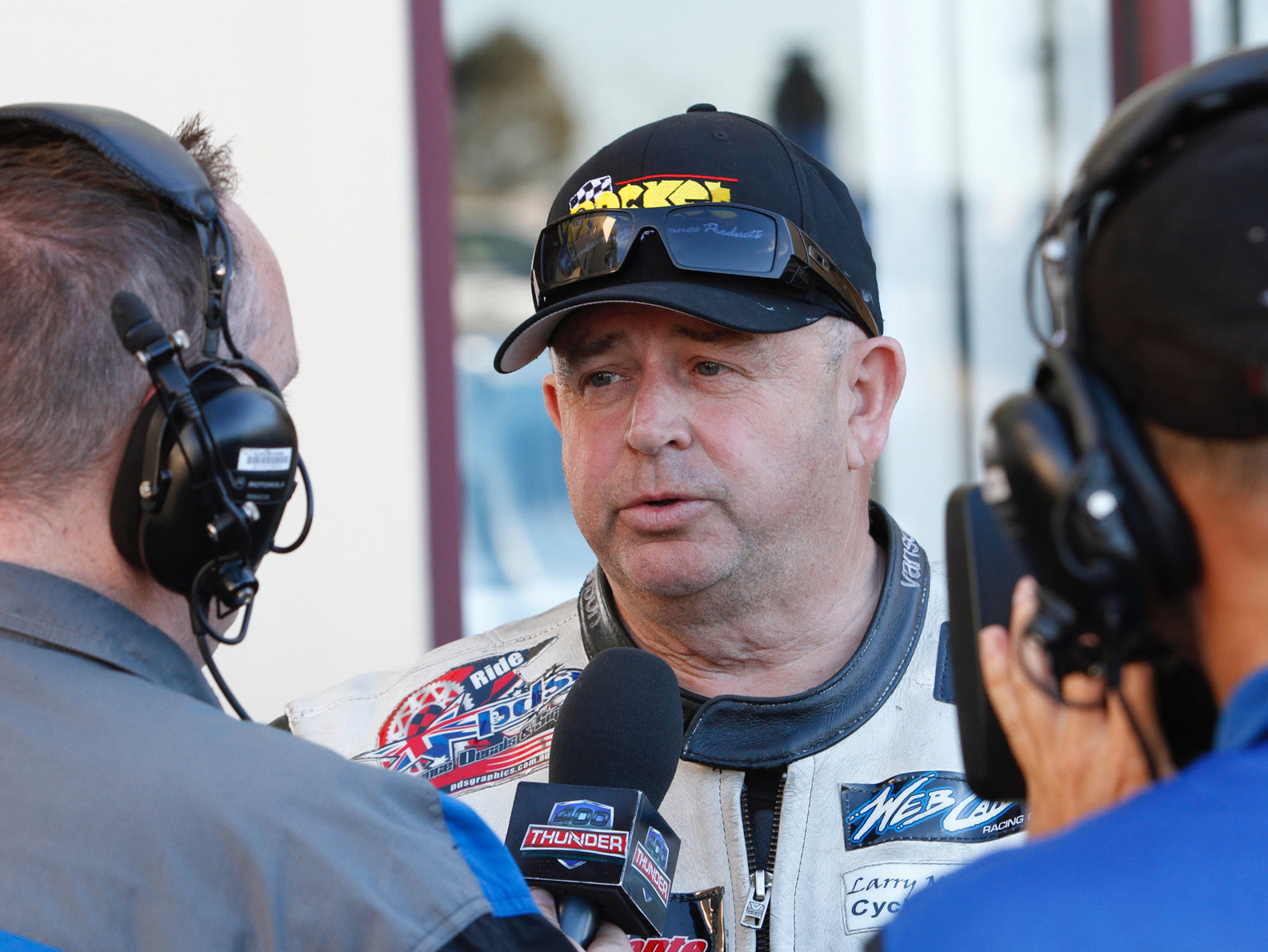 "I also made sure I had plenty of liquid and the right food intake, which can make a huge difference. Standing in the staging lanes all suited up with a helmet on, gloves and fire sock takes a special focus to be able to stay on your game mentally.
"My leather temp runs as high as 75c degrees just prior to a race! To run these temps you need strength, endurance and a mental willingness second to none. I often look at some of the younger guys struggling in the heat, so it's the same for all of us. It's certainly challenging, but that's why we do it," said Matheson.
"Race day on Saturday was even hotter with more 40c plus temps. Despite a couple of tyre smoking runs in the early rounds, we were able to stay ahead and progress through to the Top Bike final."
Matheson was pumped to put down a solid run. He had the right-hand lane and wanted to beat his own Sydney Dragway track record of 6.078 seconds set in 2013!
"I was really trying to find the edge in the lead up to the final," said Matheson. It had been a fine line, but we felt confident we could run fast and get the number.
"At the hit, the bike was set up to run slow at first, so it wouldn't spin the tyre and go up in smoke. This worked and allowed us to bring in the horsepower at the right moment.
"In the end, we stopped the clocks with a solid 6.10 ET which was a great result in the conditions and a deserved win for the team who worked so hard over the weekend. The speed was only 212 mph so I was off it early, showing plenty of potential.
"The crew are my soldiers and I can't thank them enough. They always make me look good. I dedicated this win to Phil Parker who was no doubt watching us this weekend. Miss your smiling face mate.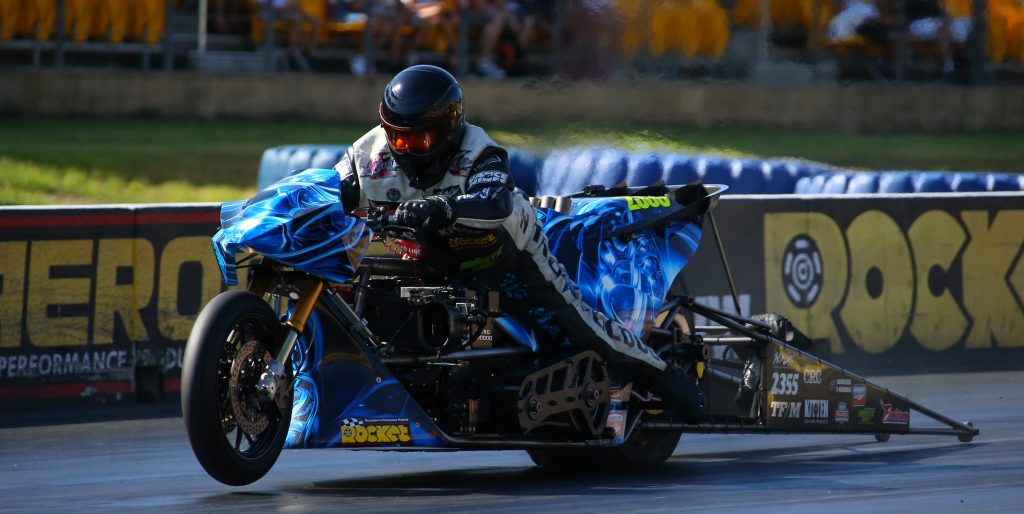 In finishing, Matheson said, "We now look forward to hitting the road to Perth in a few weeks for round four of the 400 Thunder Top Bike Championship. It's a great track and while it's going to be a 4500k trip in the Nitro Voodoo transporter, we can't wait to see all our West Aussie fans who I know love their nitro."
Chris Matheson Racing is proudly supported by the following sponsors – Kitten Car Care Products, Rocket Industries, CRC, Web Cam Racing Cams, Larry McBride, World Wide Bearing Company, Boninfante Friction Inc, Performance Decals & Signage, Hi-Side Leather Repair, Performance Wholesale, GT Radiators & Machining, Boninfante, Great Southern Diesel Services and Ballistic Performance Parts.