2020 is poised to be a monumental year in the annals of Top Fuel Motorcycle.
It's a reunion that has been long overdue and asked for many times by fans of the world's quickest and fastest motorcycles. Cycledrag.com is proud to confirm that the two quickest motorcycle drag racers in the United States, Larry "Spiderman" McBride and Dave Vantine, are in the final stages of securing a deal that would showcase them and their awe-inspiring, 1,500-plus horsepower, nitromethane-breathing, two wheel marvels on the world's largest and most prestigious drag racing stage, the National Hot Rod Association (NHRA).
McBride and Vantine are finalizing details to be a part of the big show at the NHRA Southern Nationals from Atlanta, Ga., May 15-17 and the Virginia Nationals from Richmond, Va., May 29-31.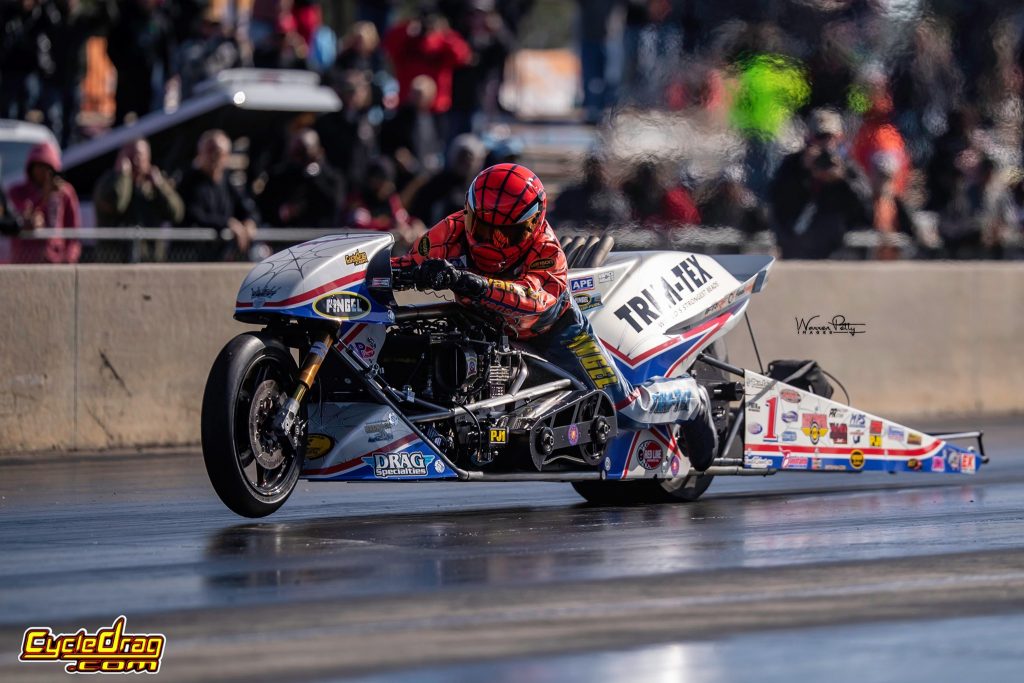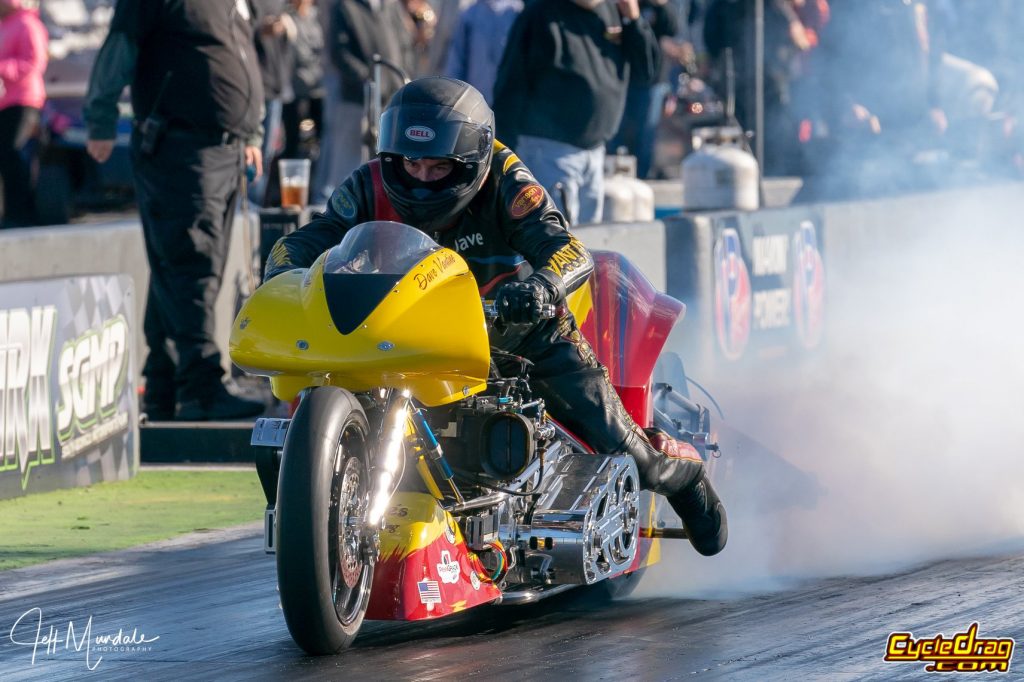 McBride, a 43-year veteran of the sport, 20-time champion, multi-time world record smasher and first ballot Hall of Famer, is no stranger to running in front of the gigantic NHRA national event crowd. In fact, he ran the sport's first five-second pass on Oct. 31, 1999 at the NHRA national at Houston Raceway Park. 2020 is poised to mark Top Fuel Motorcycle's first appearance in the NHRA in more than 20 years.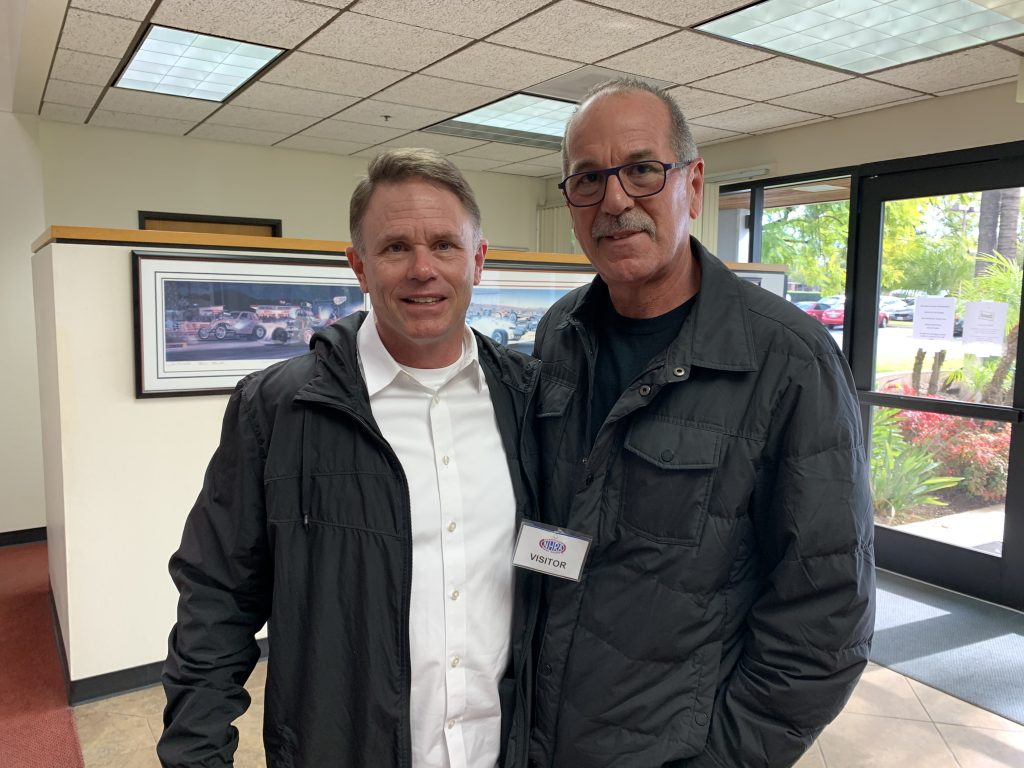 "I can't tell you how excited we are for this," McBride said. "We have so many loyal fans that have followed us all around the country for years that always asked me when I would return to the NHRA. The NHRA is a first-class organization and I always cherished running in front of those big crowds with my friends. This is a great opportunity for us and wonderful exposure for the sport. We are coming to put on a show."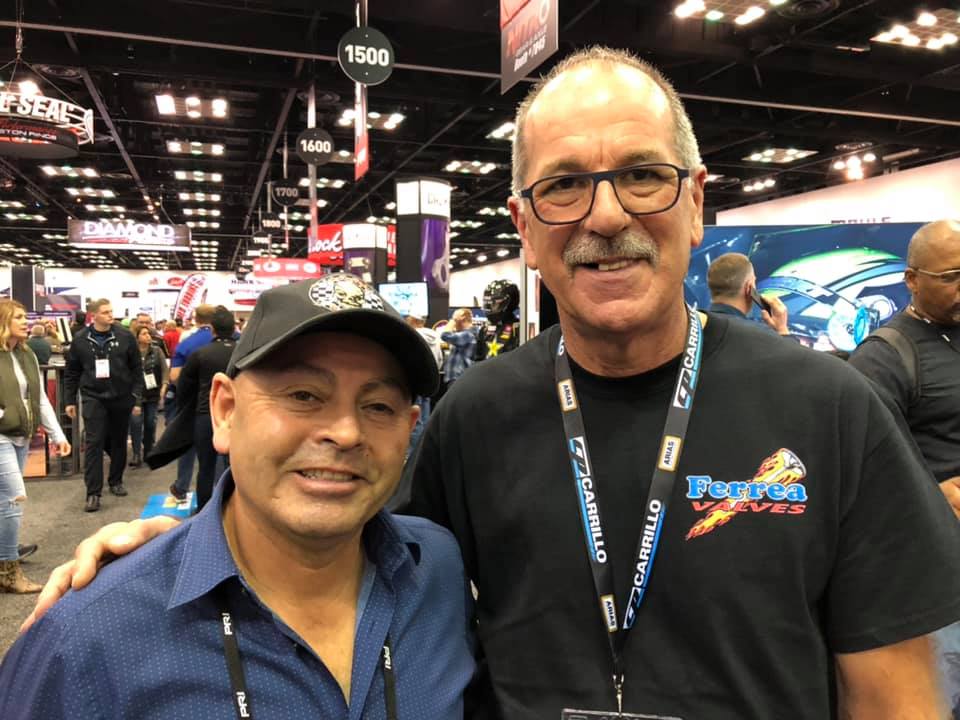 The Spiderman has improved quite a bit since his last NHRA appearance. McBride holds the world record at 5.50 at 264 mph, set this past November at South Georgia Motorsports Park. He will face fierce competition from the fastest rising star in the world of Top Fuel Motorcycle racing, Vantine and his "Yellow Bullet." In five short years Vantine has ascended to No. 2 on the list of quickest American riders with an outstanding run of 5.71 this past November.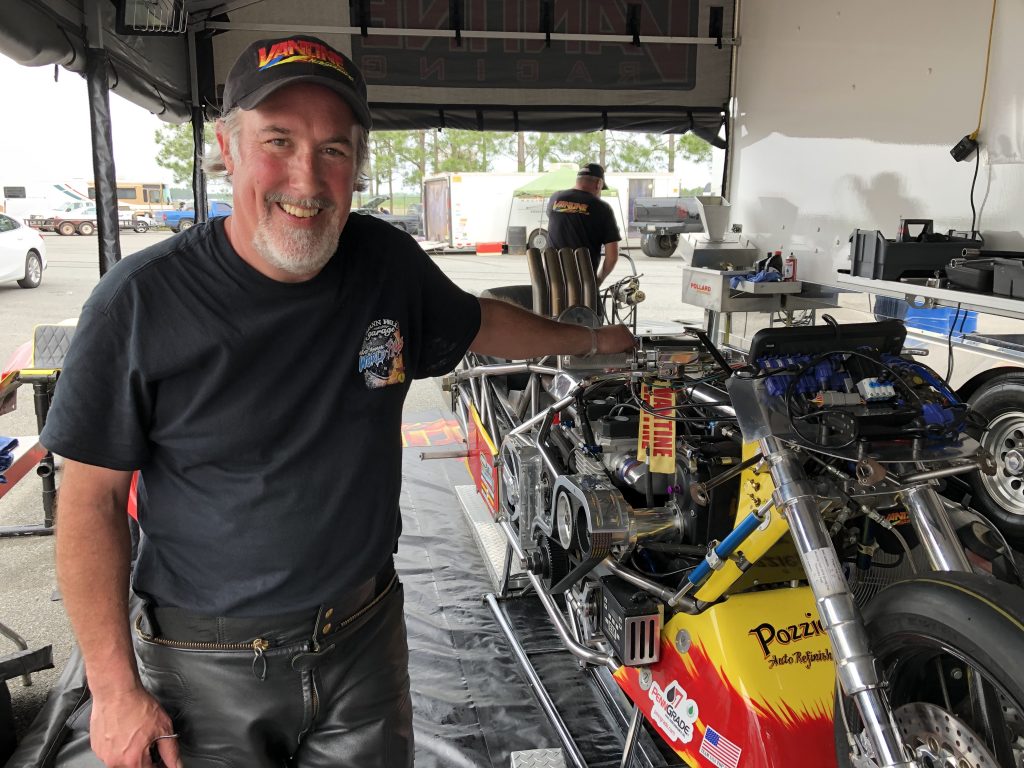 "This means the world to my entire team," Vantine said. "My guys work so hard on my program. To have an opportunity to showcase the advancements we have made on the big stage is very special. We are really looking forward to putting on a great show for all the fans. We are going to give it everything we got."
It's always an entertaining showdown when these two rivals line up. McBride and Vantine are equally competitive and will both be striving for the win light. It doesn't matter if there are four, or 40,000 fans fans watching, these talented pros will do everything they can to win.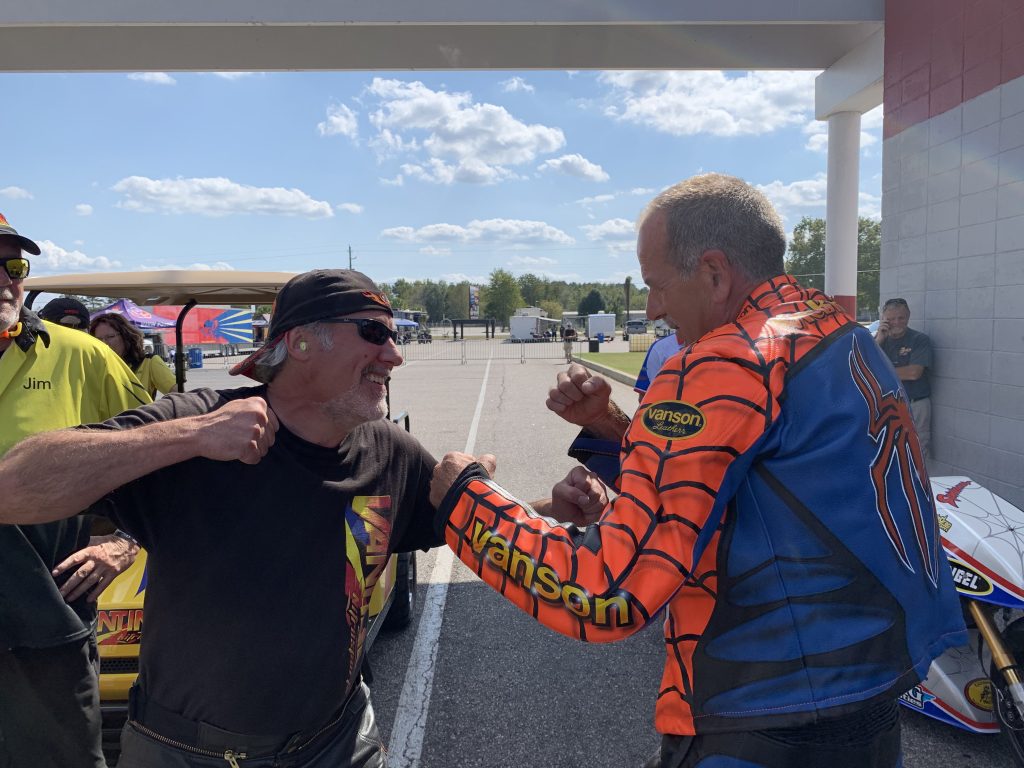 Cycledrag's Jack Korpela was equally ecstatic.
"NHRA is the greatest stage in all of drag racing and Top Fuel Motorcycle is one of the greatest shows motorsports has to offer. It's a perfect marriage. We have been pushing for this for a longtime and I'm beyond pumped it's finally happening," Korpela said. "McBride and Vantine are first-rate, first-class, talented, skilled showman and they deserve to run in front of a packed house. They represent the motorcycle world with pure class and professionalism. I know when the NHRA audience gets a taste of these two amazing racers and their 250 mph-plus rocket ships, they are going to want more. I really want to thank everyone at the NHRA for this opportunity. I think that it will be beneficial for everyone involved."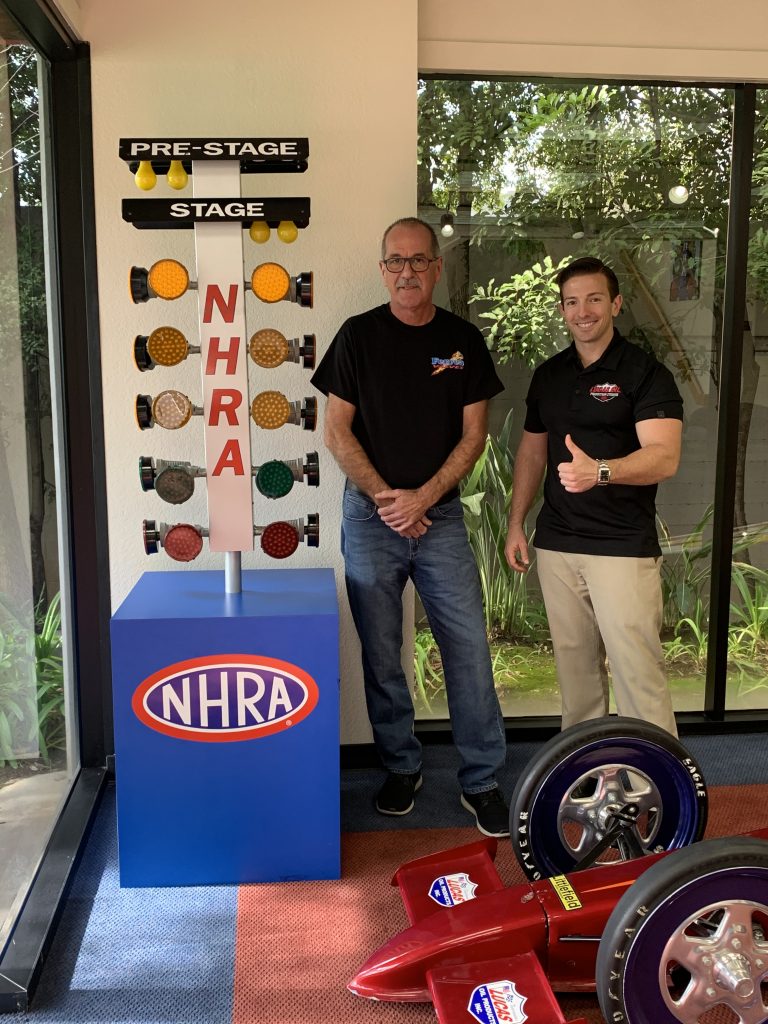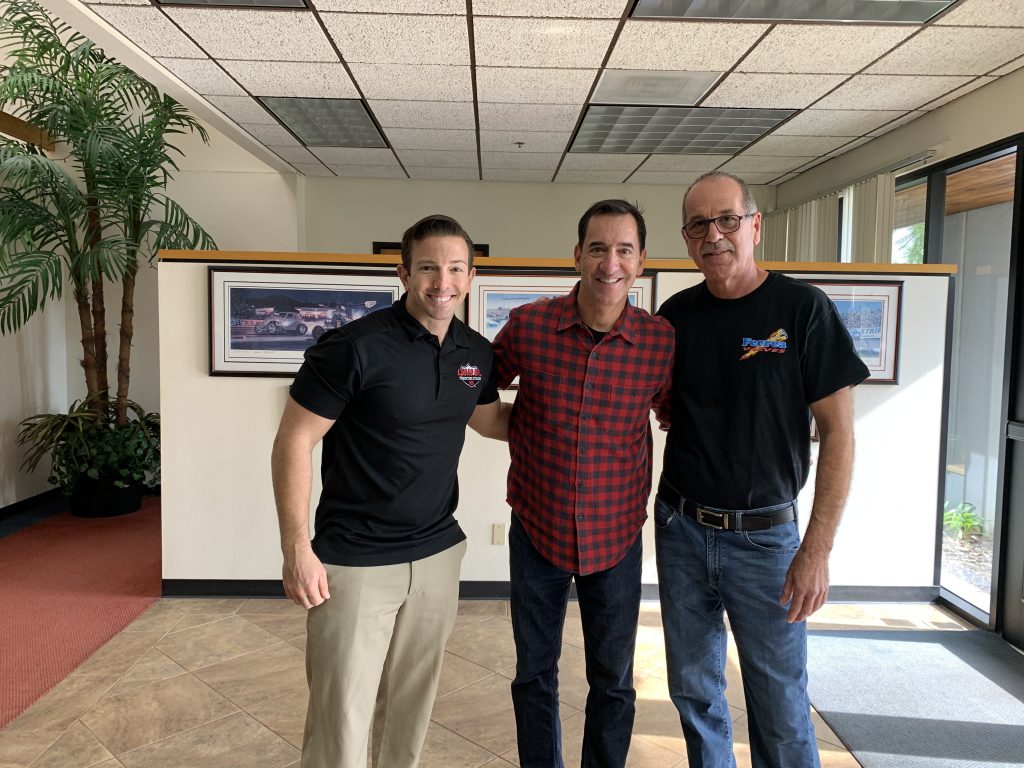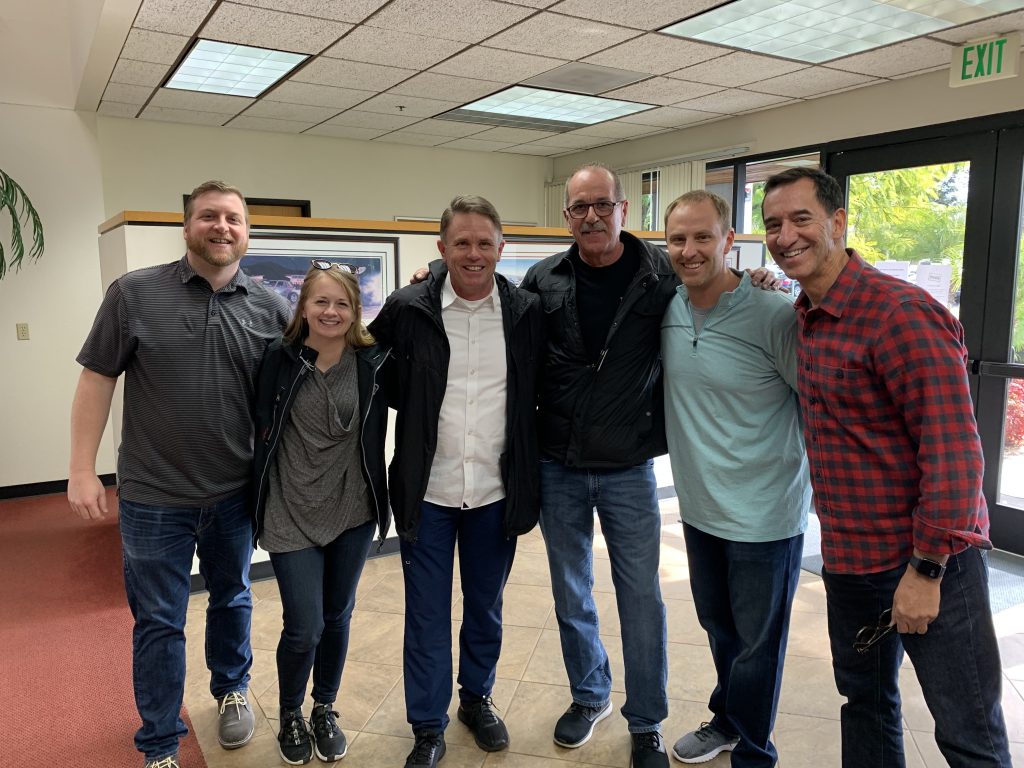 More details will be available soon as the agreement gets finalized. McBride and Vantine are tentatively scheduled to run Friday and Saturday at each event. Please make your plans to support McBride and Vantine as they represent the motorcycle community and invade the NHRA May 15-17 and May 29-31. Join us in supporting, applauding and thanking NHRA for this opportunity!
It will be a year to remember! Please spread the word!
There are more videos on the Cycledrag Youtube channel (please subscribe here) and the Cycledrag.com Facebook page (Please like here) and more will be coming soon. Check back daily.