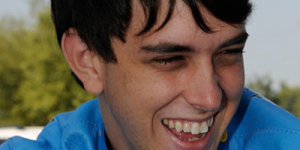 LE Tonglet has not won an NHRA Mello Yello Pro Stock Motorcycle race this season but he continues to show he is capable of doing so at any of the three remaining Countdown to the Championship playoff events.
He rode the Nitro Fish/Tonglet Racing GSX-R Suzuki into Sunday's final round of the AAA Midwest Nationals at Gateway Motorsports Park for the first time this season. Displaying the driving prowess he flashed during his drive to the 2010 NHRA championship, he also advanced to three other semifinals this season.
He fought his way into the title round by eliminating Scotty Pollacheck and Hector and Adam Arana before taking on Matt Smith, the hottest driver of the year.   
With the race win on the line, Tonglet got the starting-line advantage but he couldn't stop Smith's dash to the finish line – 6.887 seconds at 194.52 mph to his 6.950 at 192.14.
"It could have been better than that, but we were happy to just get as far as we did," said a happy Tonglet.  "We had a problem with our motor in the finals and I think we might have hurt it. We'll look at it Monday. If it is, we should be able fix it."
The motor put out enough power on the first run against Adam Arana – 6.872 at 193.68 mph to his 6.919 at 192.58. Tonglet followed that with a winning effort against Hector Arana – 6.883, 193.63 to 6.916 at 194.58.
His ticket to the finals came with a time of 6.991 at 191.16 to Pollacheck's troubled 10.413.
"We had luck on our side Sunday … our motor was still running late on race day," he said. The team moves to Reading, Pa., for the fourth Countdown race, Oct. 3-6.