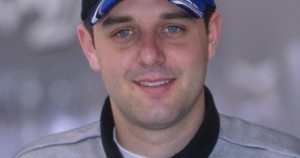 Something good Sunday came from GT Tonglet's first competitive Pro Stock Motorcycle race in five years.
"It turned out to be a decent weekend," he said after losing to Karen Stoffer in the opening round. "I think we finally figured out what we need to do to get our bike to run better. That first round was good for us. We know we can run with the front runners."
Tonglet's Tonglet Racing Nitro Fish motorcycle covered the quarter-mile in 6.929 seconds at 191.24 mph to Stoffer's 6.870 at 195.14.