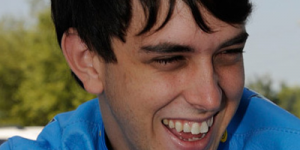 With the regular season winding down, reigning Pro Stock Motorcycle champion LE Tonglet looked every bit like a solid title contender again Sunday when he defeated Michael Phillips to win the FRAM/Autolite Nationals at Infineon Raceway.
It was his third victory in three 2011 Full Throttle finals this year and his eighth in 10 overall.
"It took a lot of hard work," he said after the Autolite/Nitro Fish Suzuki GSXR crossed the finish line seven-thousandths of a second ahead of Phillips, 7.001 seconds at 189.76 mph to 7.016 at 192.63.
"I could hear him at half-track. Usually he runs quicker in the back half and I was waiting for him to come around me, but he ran out of track, thank goodness."
Starting from the No. 8 position, Tonglet recorded a 6.936 at 191.21 win over Steve Johnson, whose bike broke, and he took out No. 1 qualifier Hector Arana III, 6.999 at 190.94 to a 14.239 at 50.57. He ousted Angie Smith in the semis, 6.995 at 190.35 to 7.292 at 187.86.
"It took a lot of hard work," LE continued. "My dad (Gary) and my brother (GT) were working on that Autolite bike every round and it was consistent each round.  We haven't been the quickest bike, but we've been getting the round wins. We can't ask for much more at the Autolite Nationals than to have the Autolite bike in the winner's circle with Nitro Fish and Kenny Koretsky."
The season hasn't been as smooth as the Tonglets hoped, but they have shown the resiliency necessary to go all the way to the top.  He moved closer with the win, sliding into third place in points with 567.
"We had no problems today. It was smooth sailing … and that's the way we like it."