Tii Tharpe collected his third NHRA Wally of 2018 after a final round triumph over point leader Doug Vancil at the Fitzgerald USA Thunder Valley Nationals, June 17, from Bristol, Tenn.
Tharpe crossed the line with a rapid 6.49 at 220 mph as Vancil red lighted and smoked the tire, finishing with a 11.86 at 79 mph.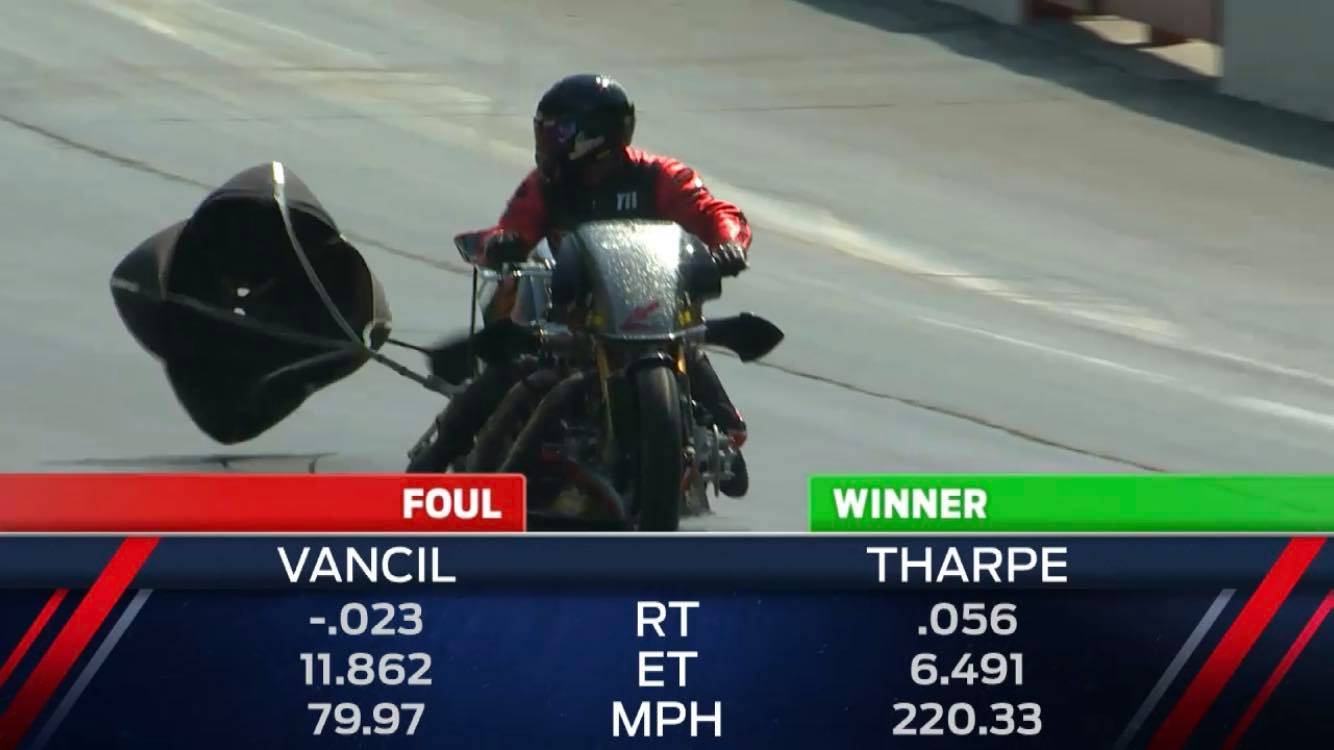 "I did not see the red. I saw my yellow and hit the throttle, fought a little tire shake and could tell I was on a fast pass," Tharpe said. "With tough conditions and a tough field I was a little worried the odds would not be in my favor this weekend. After I pulled away in the final I said to myself, man this is really going to happen. My dad was there and so were a lot of my friends. It was one of the best weekend's I ever had."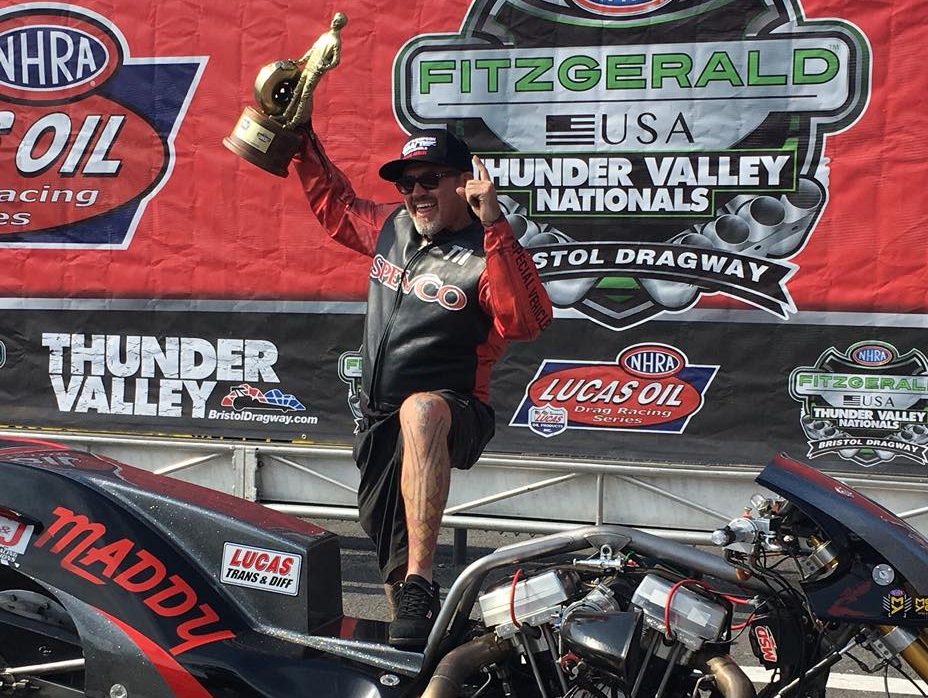 It was Tharpe's second consecutive Bristol Father's Day weekend win. This year's event was as tough as ever with hot conditions and 140-degree track temperatures.
"The air stunk," Tharpe said. "The track was very greasy. Hats off to my crew for doing such a great job getting this Spevco bike down the track."
Tharpe has won three out of the six NHRA races he has entered this season and climbs to No. 2 in the points, about a round win behind Vancil
"I didn't event think about points in the beginning of the season because we missed Pomona," Tharpe said. "Now I've got the championship on my mind."