Ricky House and the CatSpot Organic Cat Litter Top Fuel Harley team take the battle for the class championship to Bristol Dragway this weekend for the Fitzgerald USA NHRA Thunder Valley Nationals.
House currently sits fourth on the Mickey Thompson Top Fuel Harley Series standings, but he's only one point behind third-place Jay Turner and only 53 out of the lead.
House, the winner of the Las Vegas race earlier this season, has a simple goal for Bristol: Win the race.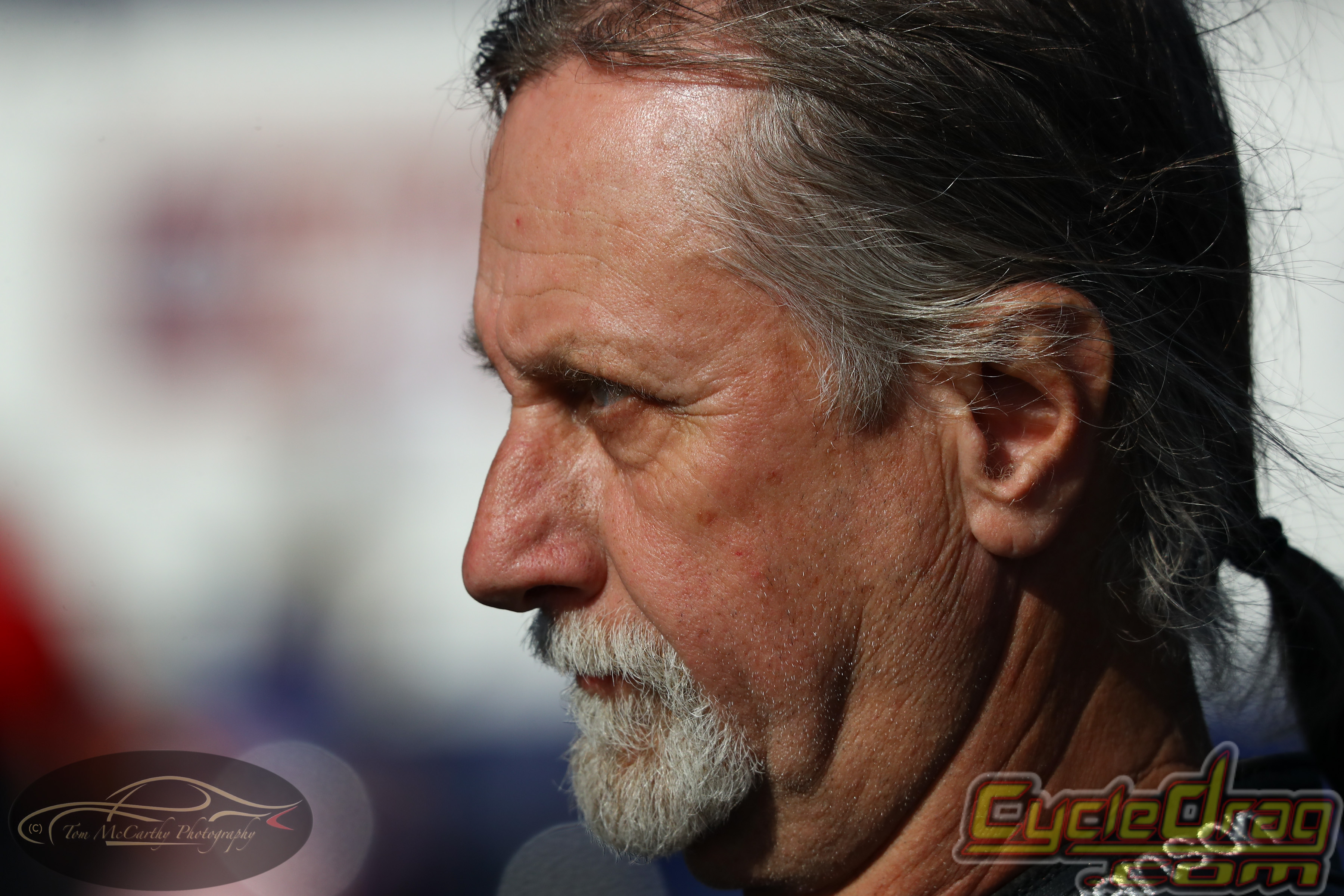 "My mission this weekend: I need to be in the finals and I need to win the race," House said. "There are four of us in the hunt for the points lead, and it's really close. Two out of those four aren't going to the final, so I could leave here either first or second – or third or fourth. It's hard to say. Fifth place is pretty far behind, but I can't worry about that. I've got to worry about getting up front."
House took the points lead with his Vegas win, slipped back to second a race later and then fell to fourth after a tough outing in Topeka. There, he qualified No. 3 but put a cylinder out in the first round of eliminations.
Qualifying in Bristol is a big first step, as 20 Top Fuel Harleys will be fighting for just eight qualifying spots.
"We have 20 bikes in the field, and only eight make it through," House said. "It's going to be tough. It's going to be hot. I've just got to go do my job."
House has had some success at Bristol, winning in a carbureted Nitro motorcycle in Thunder Valley back in 2009.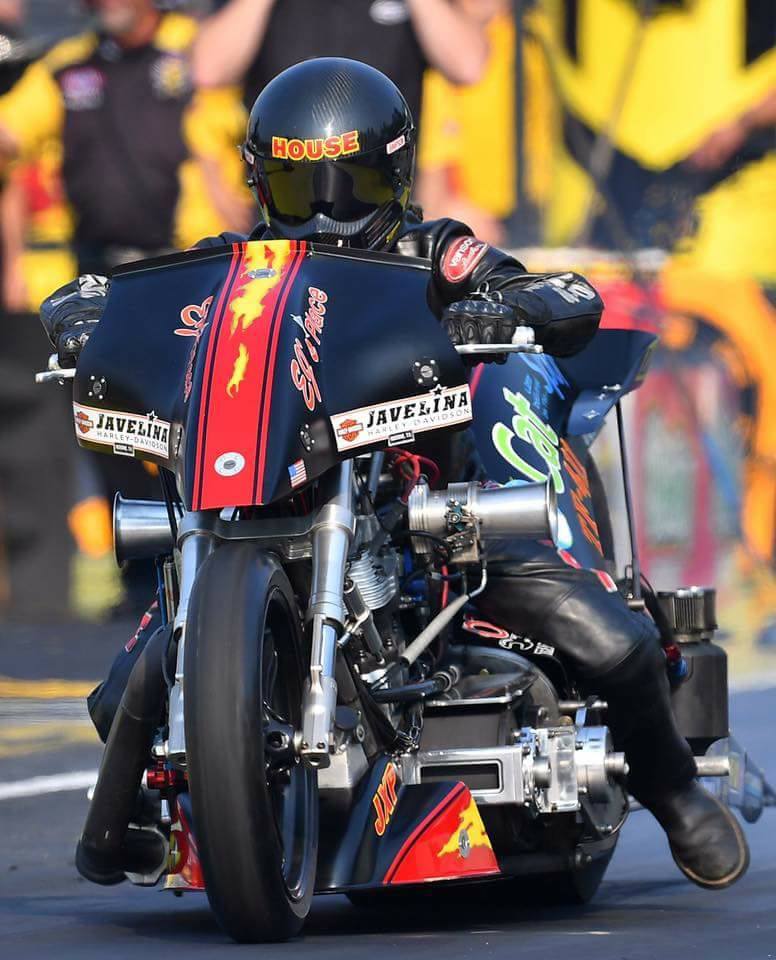 The native of Humble, Texas, was in Tennessee early this week, competing in the track's Celebrity Shooting Tournament benefitting Bristol's Speedway Children's Charities chapter.
"It went pretty good," House said. "That was fun, and I enjoyed that. I'm not sure how my team did, but I know Robert Hight's team won it all."
Top Fuel Harley qualifying begins Friday with two sessions, at 3:15 p.m. and 6 p.m. Eastern. Two more sessions are slated for Saturday at noon and 2:30, with final eliminations slated for 1:55 p.m. Sunday.