Getting the pleasure of being in the pits with some of the craziest coolest guys on the planet at Round 2 of the NHRA Mickey Thompson Tires & Wheels Magic Dry Top Fuel Nitro Harley series at Wild Horse Pass Motorsports Park in Arizona and watching what it takes to make these motorcycles tick is nothing short of amazing. What you may think when it comes to certain riders is not always the way it will play out.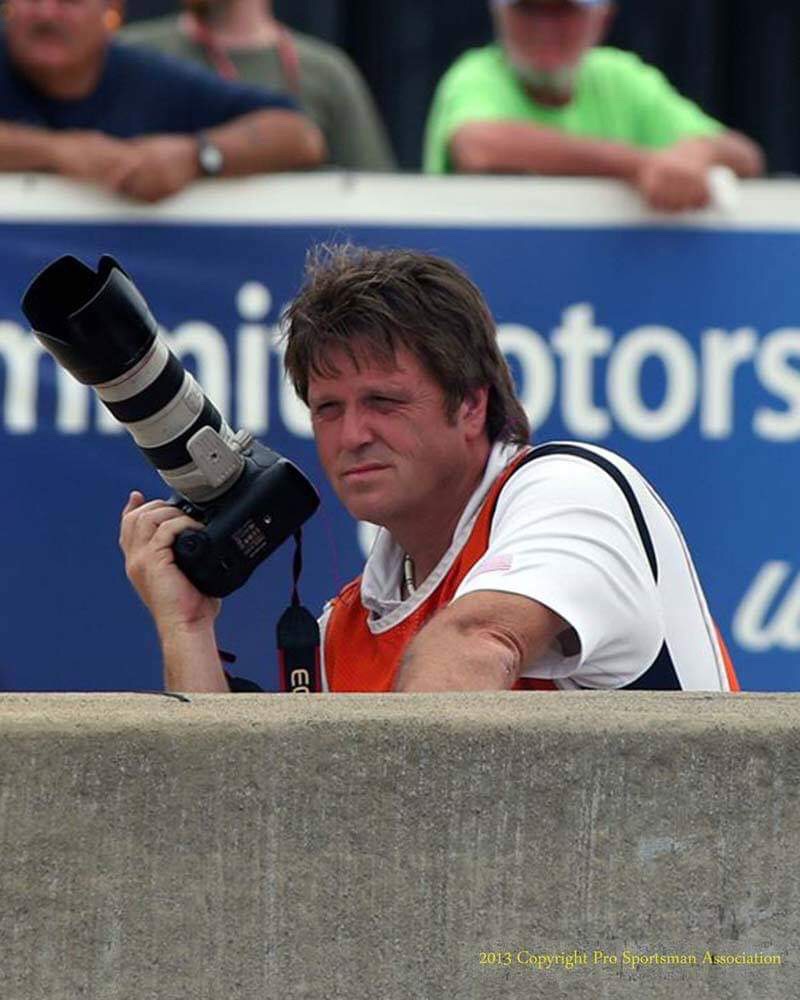 Bob Malloy set the pace out of the box with a blistering pass of 6.208 @ 225 mph.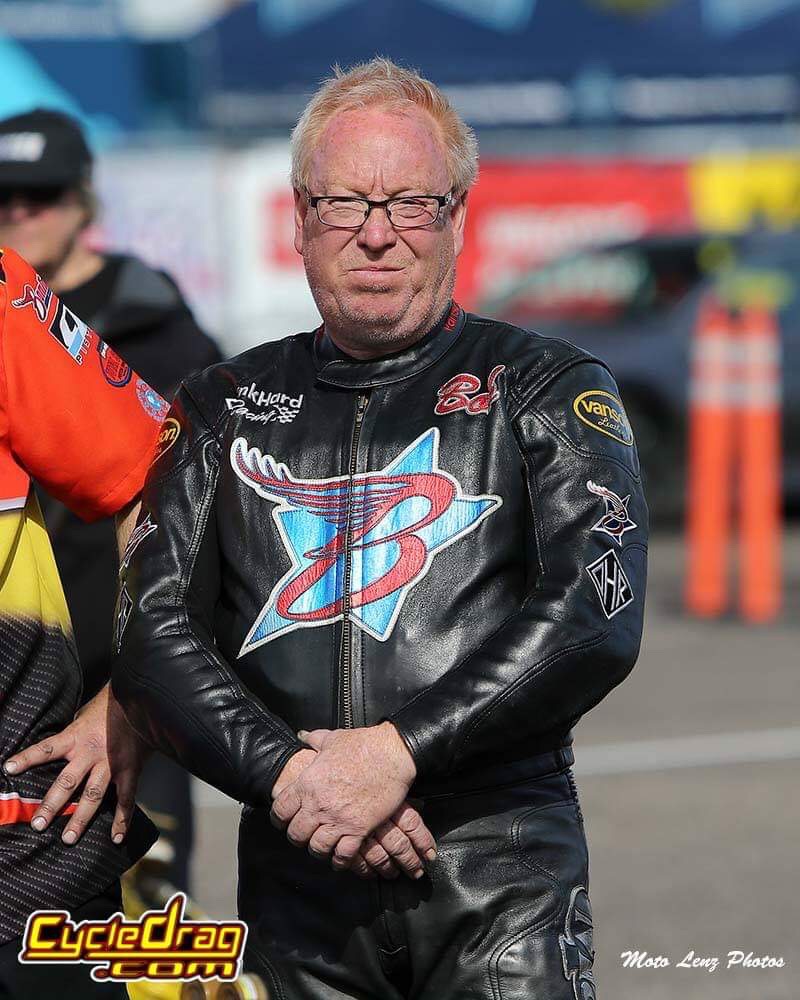 Kevin Boyer would sit on the bump spot with a 6.748 and last year's NHRA Champion Tii Tharpe would be on the outside looking in.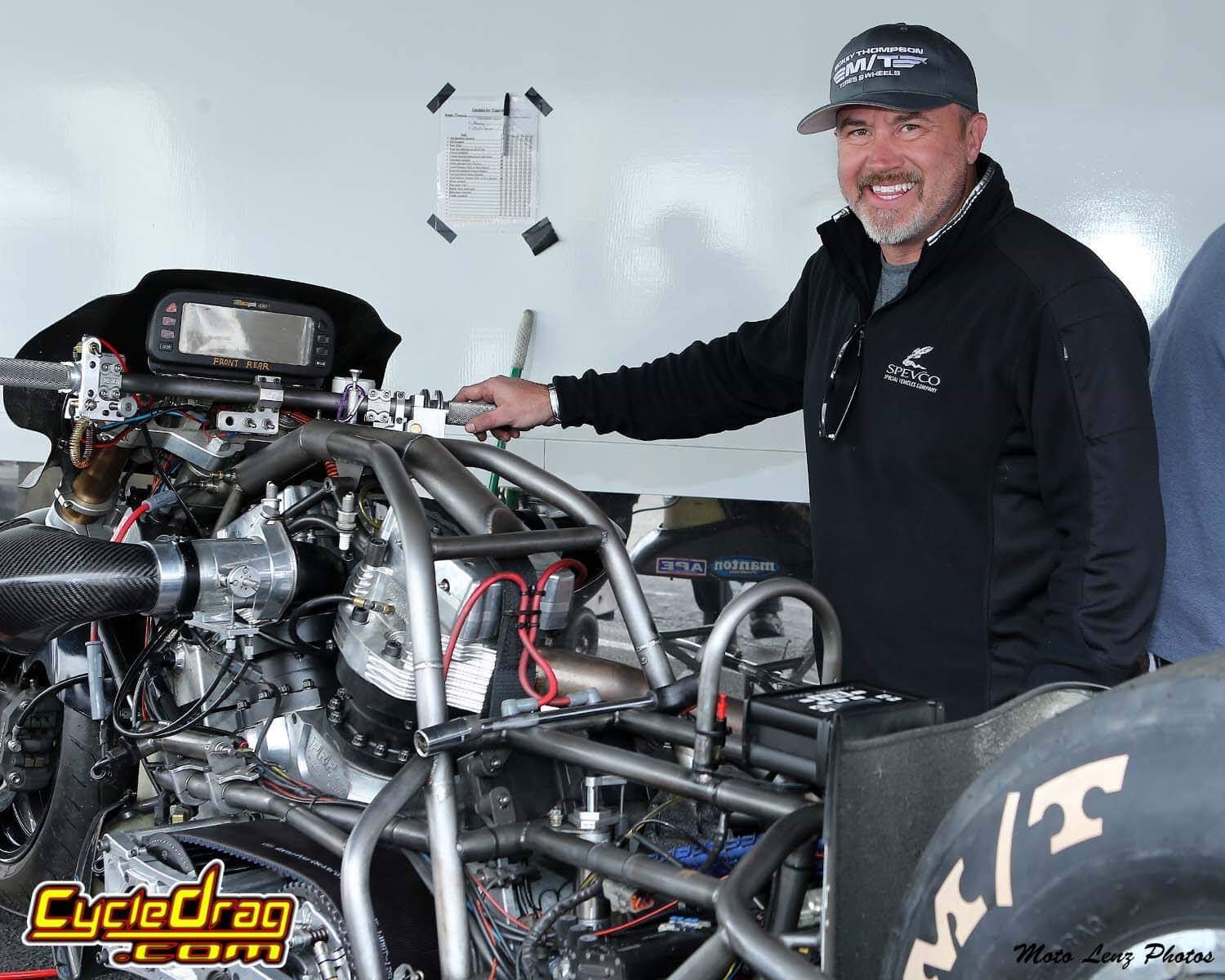 Next round of qualifying Jay Turner would bump Malloy out of the hot seat with a 6.20 flat @ 224 mph but not with out carnage. Turners bike would suffer significant damage which would make him unable to make first round. Tharpe would jump up the ladder to #6 and Boyer would be bumped out of the field.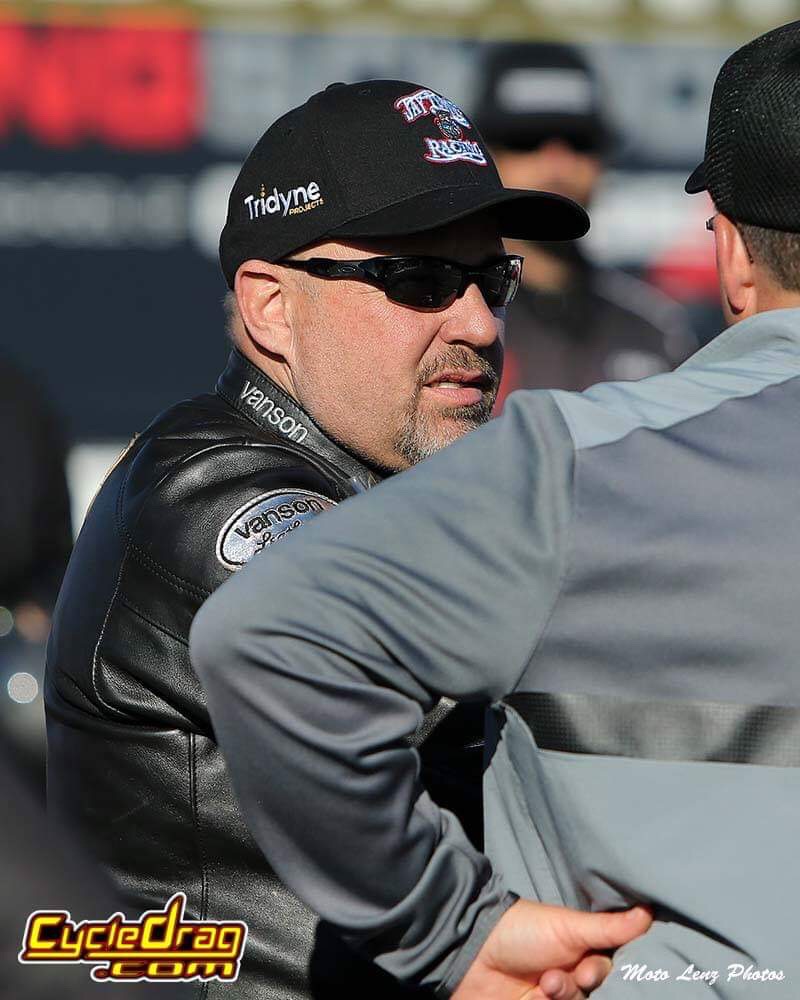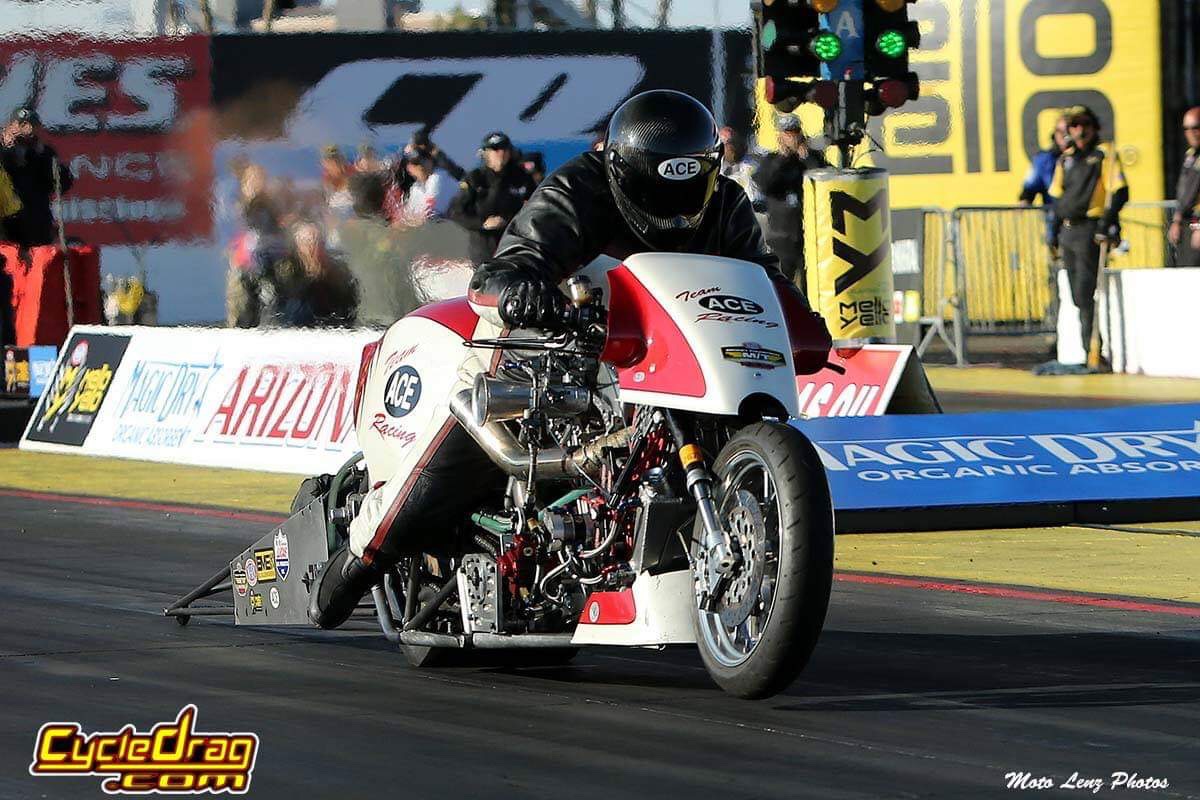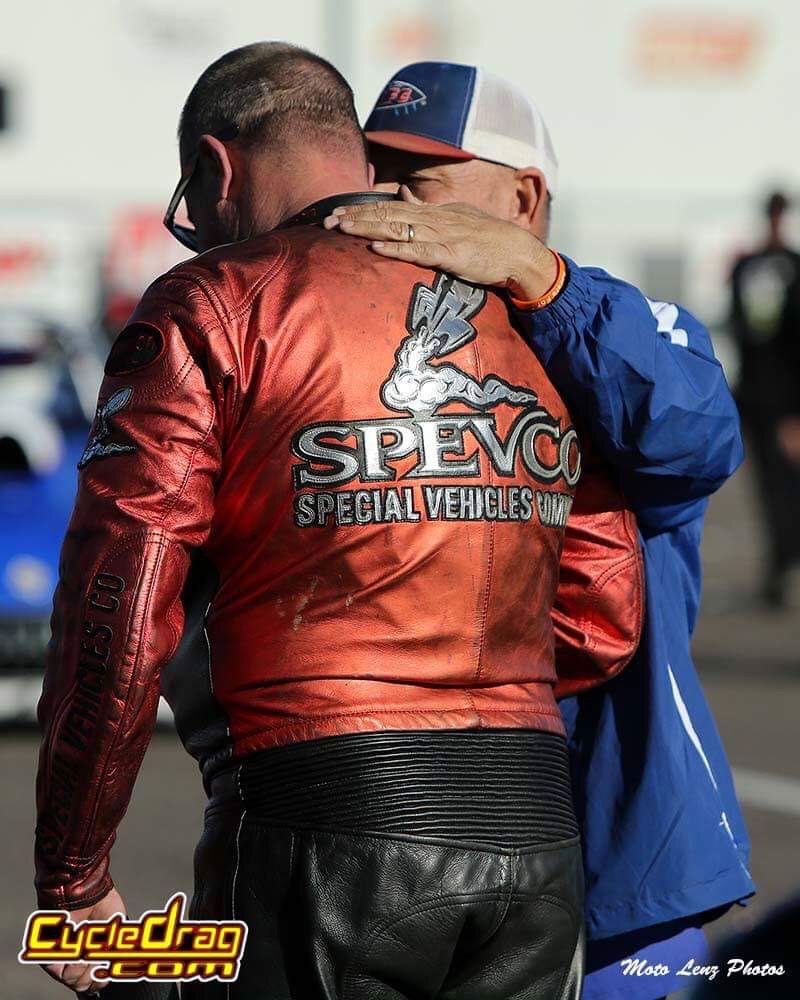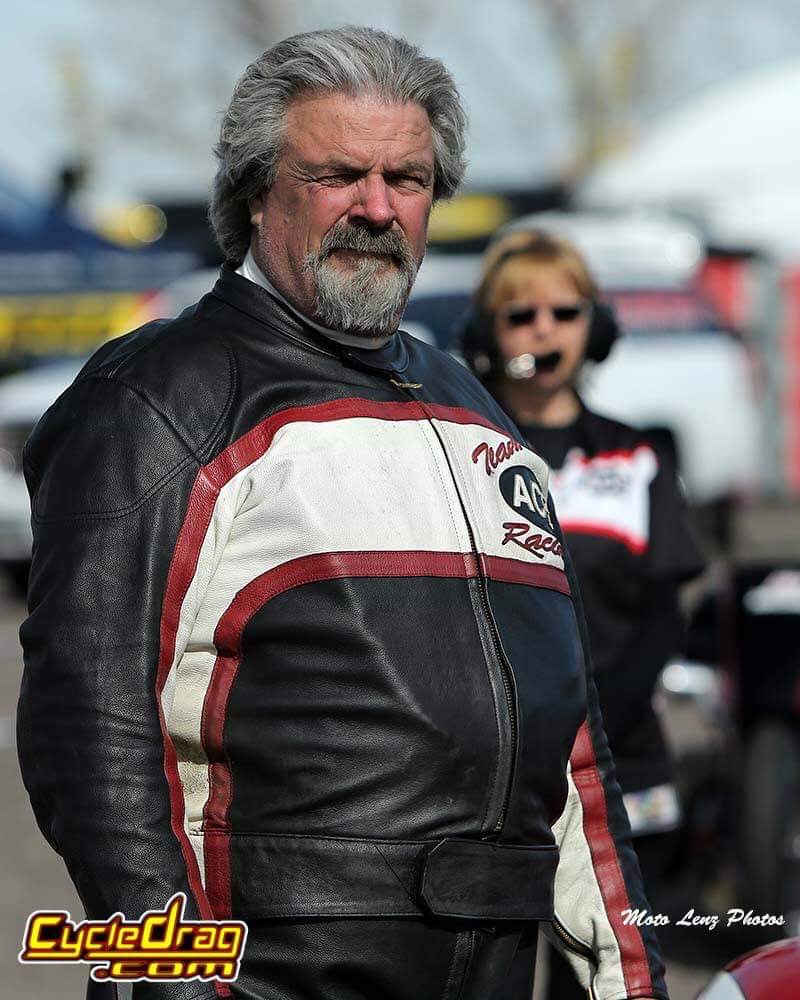 1st round of eliminations Boyer would be a back up to Turner making the field and would face Andras in the first round. Andras's bike suffered internal damages and Boyer would get the win. Beau Layne would get the win over Ricky House as Layne's ET's kept getting better, making a pass of 6.302 @ 223mph.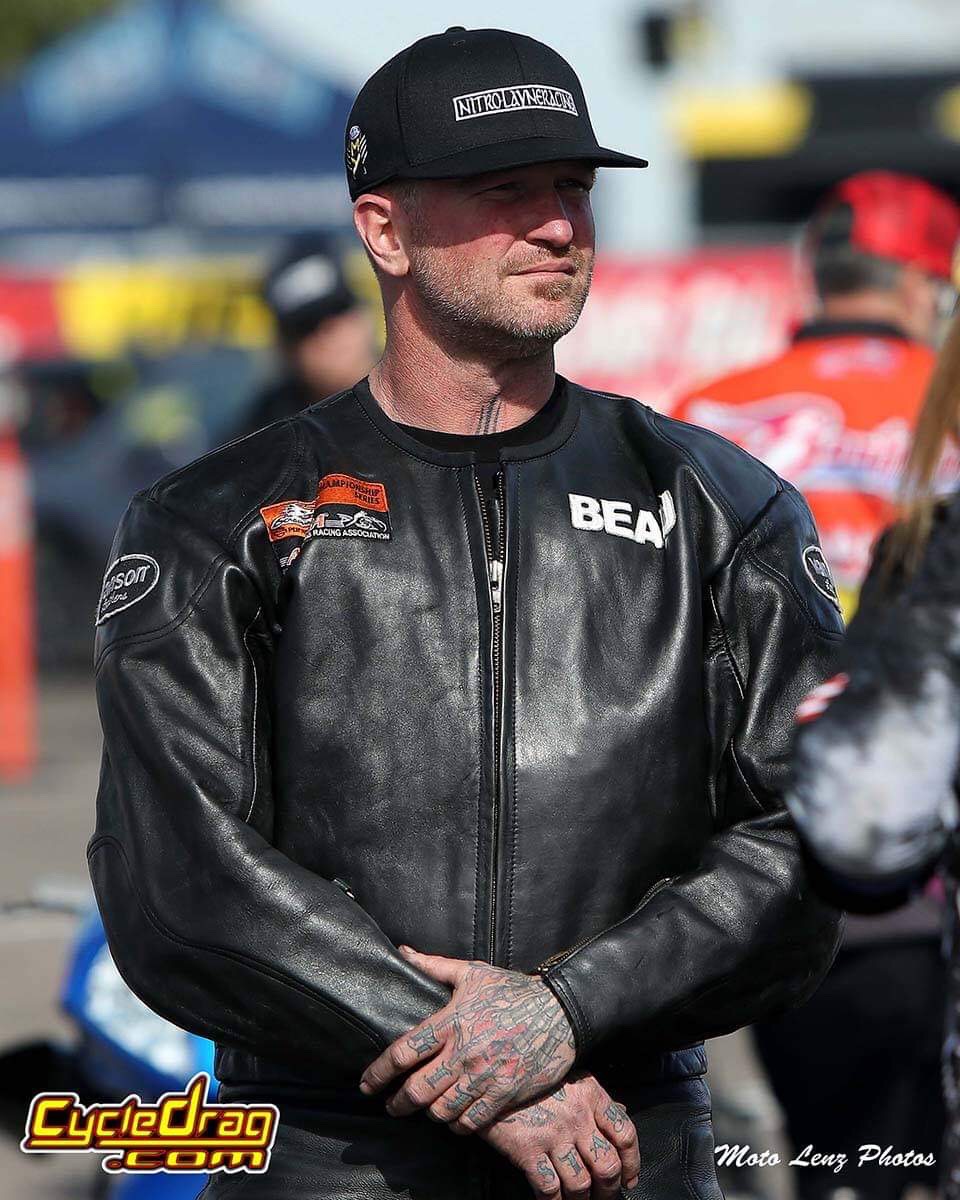 Bob Malloy would smoke the tire and have to get out of the throttle and back into it to take the win over Scott. This left the top two in points Doug Vancil & Tii Tharp for their own personal show down.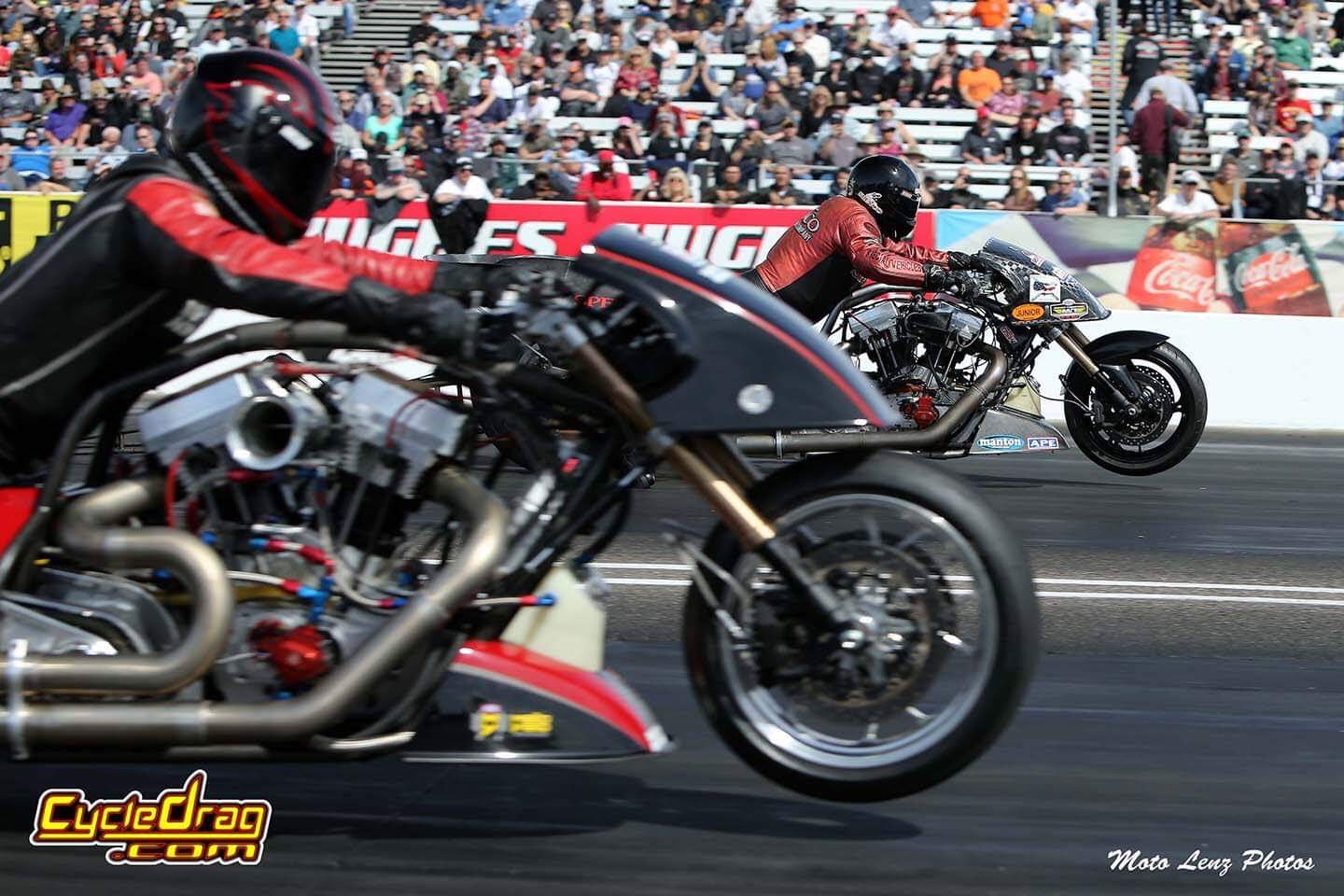 Tii got the jump off the start but was not enough as Doug's bike motored past to take the win and ending the weekend for the Jay Turner Race team.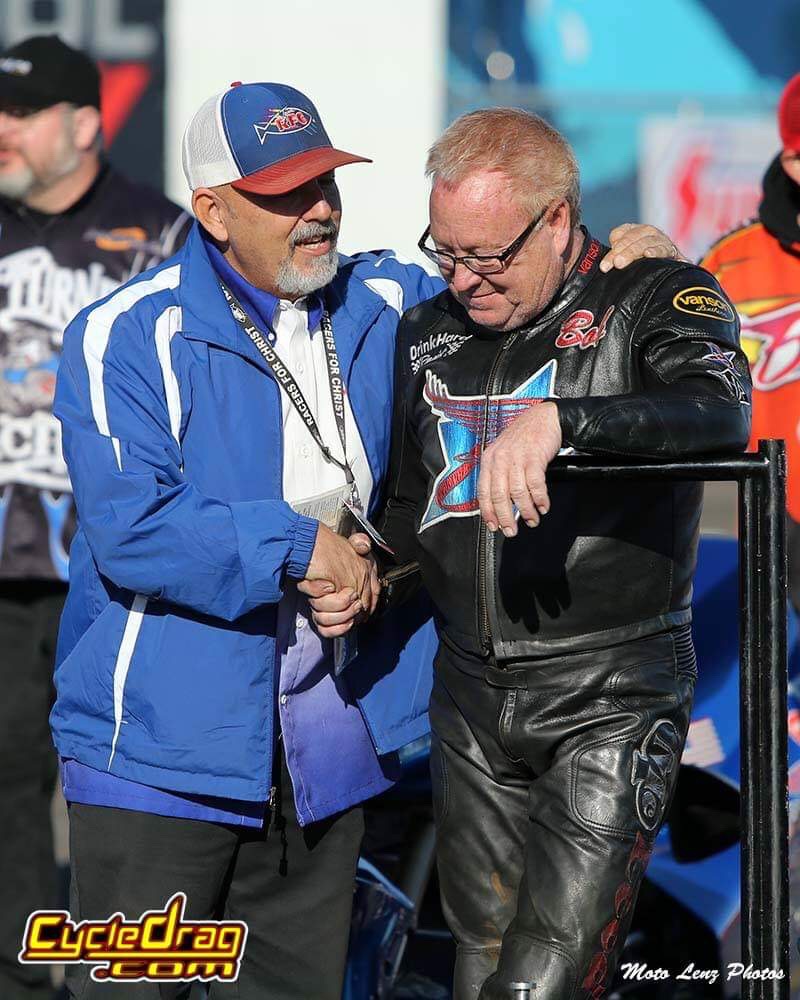 Semi finals Kevin Boyer found himself facing Beau Layne & Bob Malloy was looking over in the other lane at Doug Vancil. As this weekend would have it, it would be a teammate faceoff.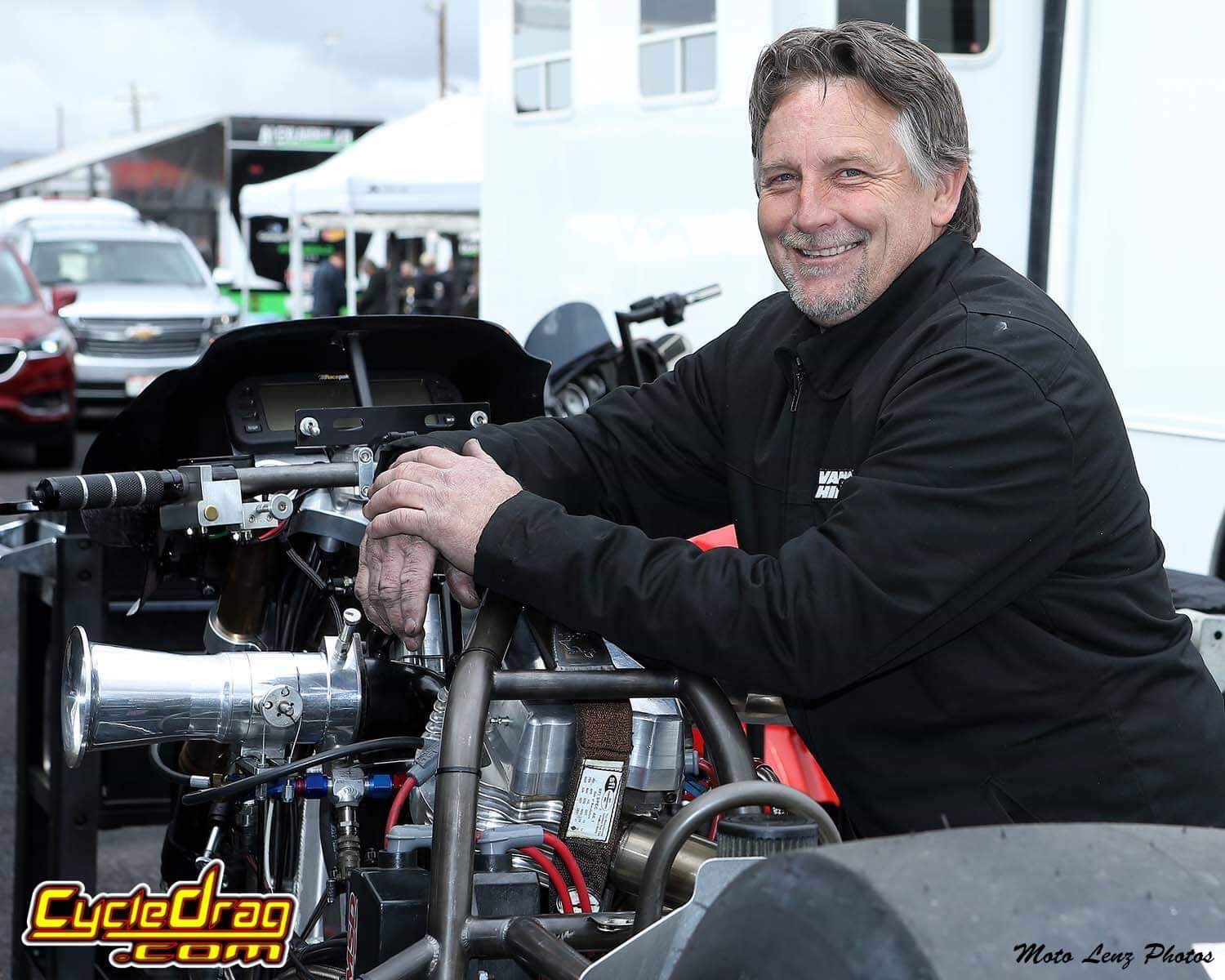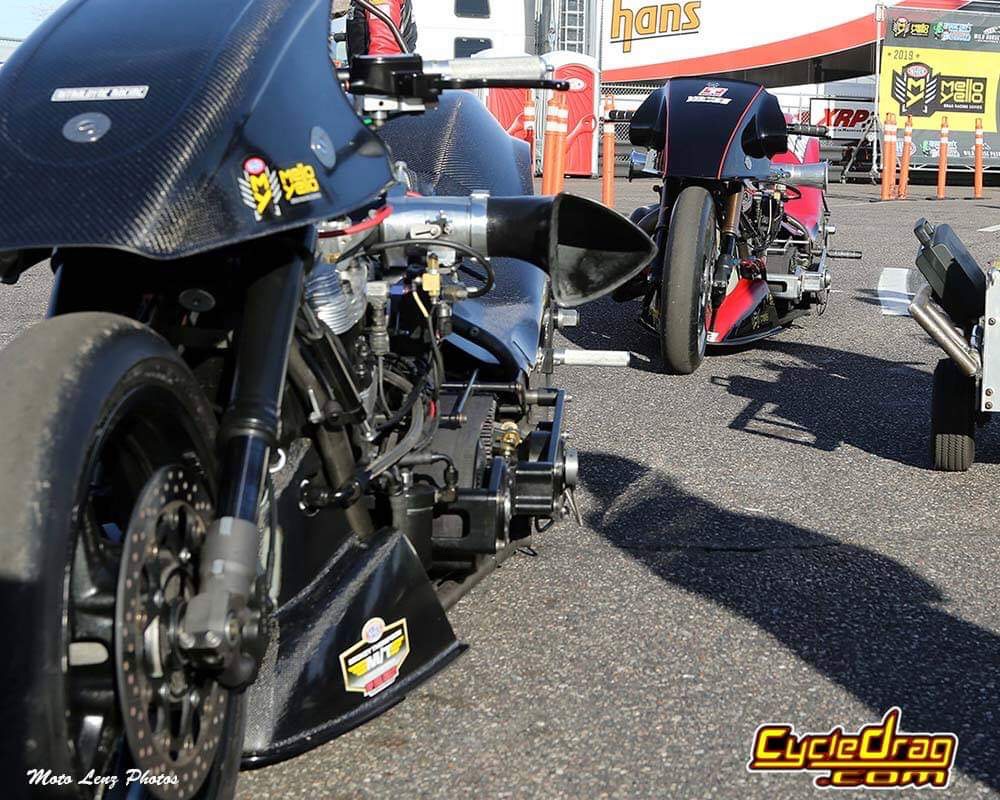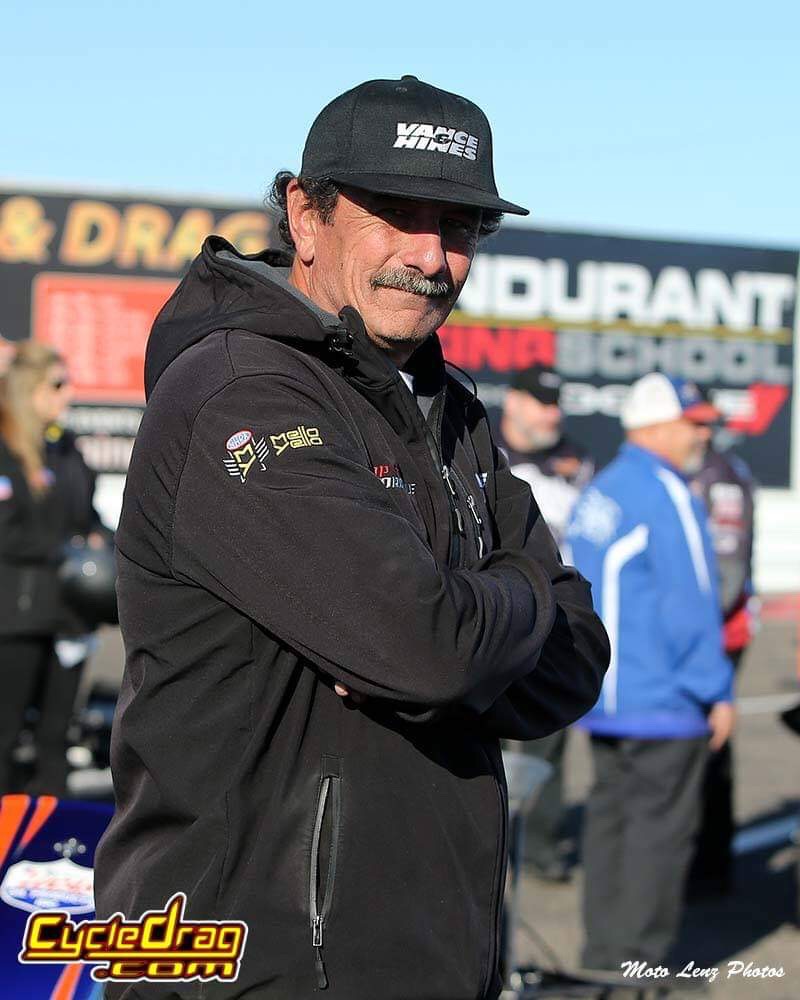 Final round would be an upset as both riders Vancil and Layne would have similar lights but at the 60-foot Beau had already started puling away from Doug because Doug spun the tire. That being said, we at Cycle Drag want to say Congratulations to Beau Layne on your first Top Fuel Harley event win!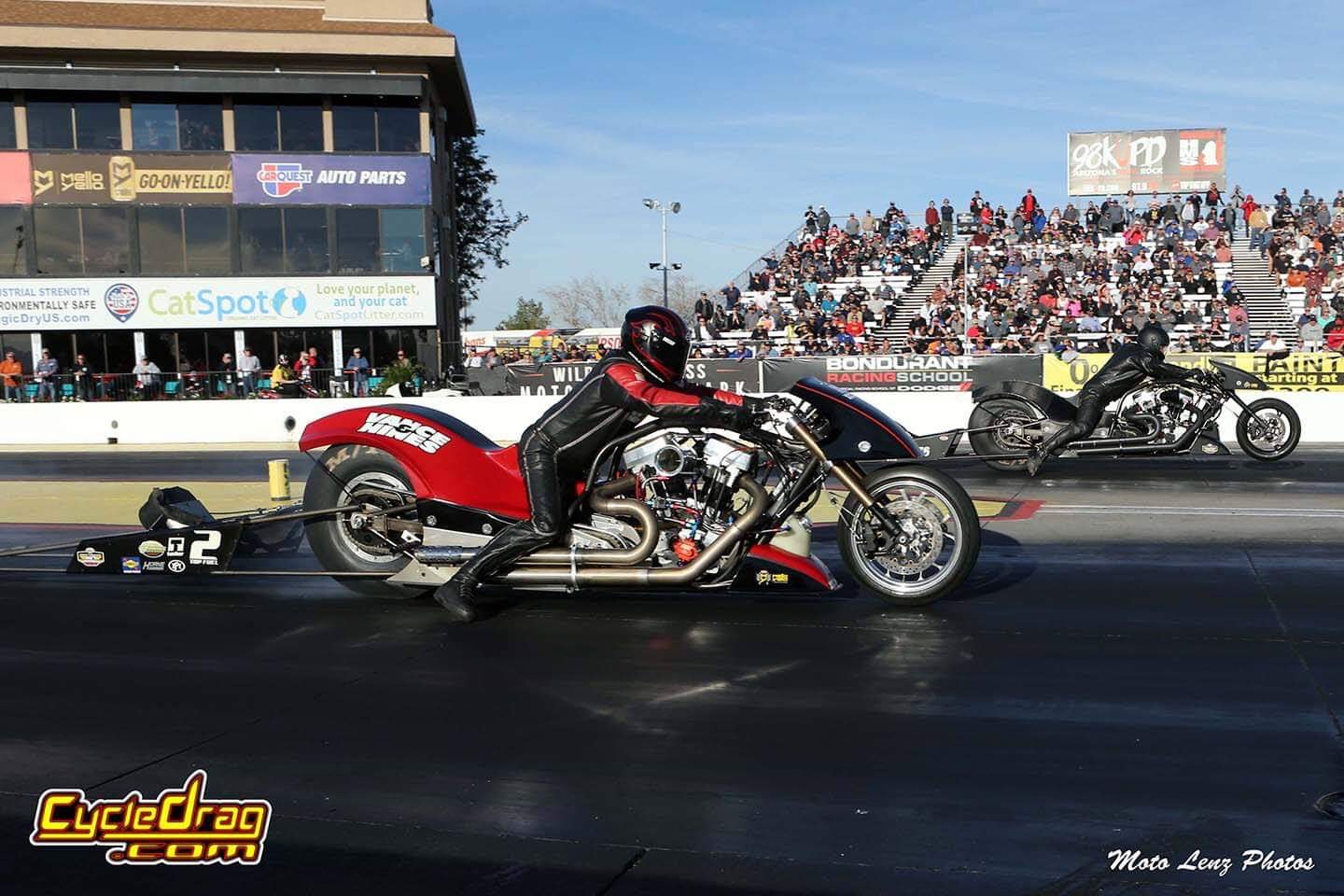 Going through eliminations, watching crew's trash to get bikes apart and back together again and get ready for the next round, they still took time to interact with the fans as they stood around the pit area watching as the guys get the bikes ready. "Myself", my first time some one that is bring news as it happens, struggled with internet and see things now that will make things better in the future bring news to you quicker & images that shows the fun of what the true experience of a NHRA & Top Fuel Harley national is all about.
Click here to learn more about author Michael Davis of Motolenzphotos.com