While everyone will have his or her own opinion as to what is the most beautiful drag bike of all time, there should be little doubt as to what is the greatest photograph. It's small, but the image is unforgettable.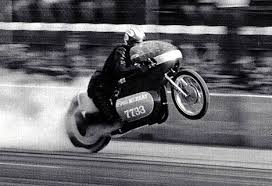 Taken by an unnamed spectator in the stands at an NHRA meet in 1971 in Bowling Green, Kentucky, the photo captured Boris Murray's record-setting pass of 8.74 seconds at 175 mph.
"I know, not very impressive by today's times," he recalled. "But 30 years ago, for several years, it was unbeatable as far as top speed went"
Murray's double-engine Triumph weighed just 305 pounds—fractionally more than a Sportster yet far more powerful. It transferred weight perfectly, handling was exceptional, and Murray and the bike were seamless.
"Most guys hit the throttle and let the bike take them down the track," he said. "I could put the bike wherever I wanted to. It was part of me."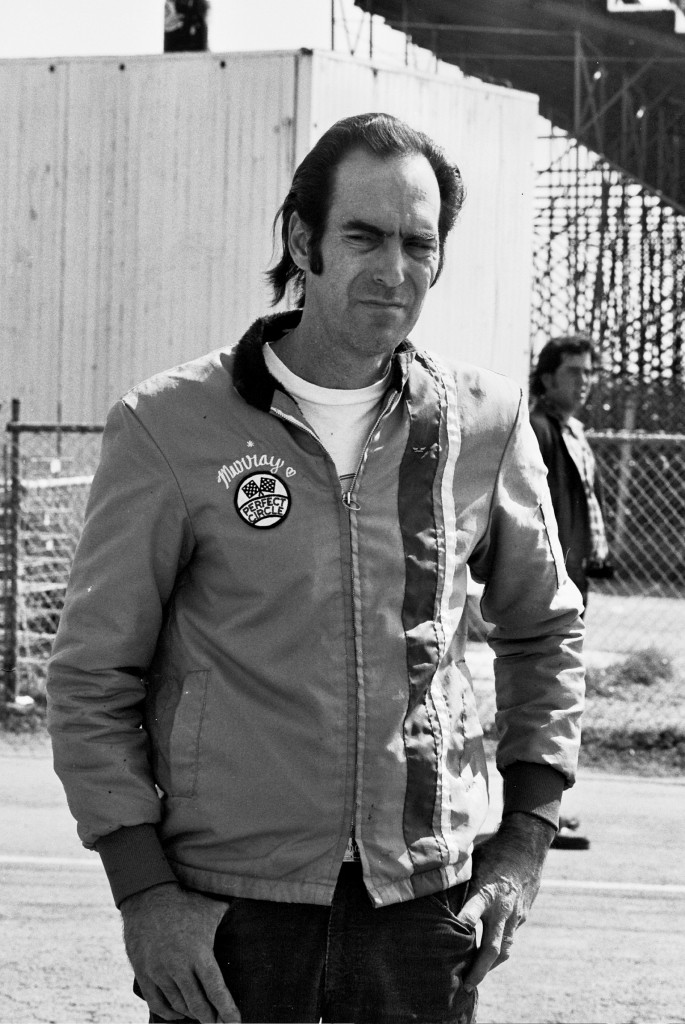 From the mid-Sixties through the early Seventies, in fact, Southern Californian Murray held both the NHRA and American Motorcycle Drag Racing Association (AMDRA) records for elapsed time and top speed, as well as those of the AHRA, International Drag Bike Association, American Drag Bike Association, and British Drag Racing Association.
Living near the Pomona drag strip, Murray was surrounded by other important motorcycle drag racers. Among them: Clem Johnson, Joe Smith, Don McEvoy, Rich Richards, Jim Cook, Don Harris, Bill Chambers and Bob Sirkegian–a brain trust of people from whom to gather knowledge, compare notes, and of course, race.
"He was sort of a throwback," said friend and chassis maker Sandy Kosman. "He was the kind of craftsman you'd see in the old days in a barn shoeing a horse or something like that. His idea of tremendous tooling was a plumb bob. He had good hands and could make things without tooling. Everything he did was by feel. He built motorcycles and raced that way and he was the best.
It's not that Murray did so much that was new. He just did everything so much better."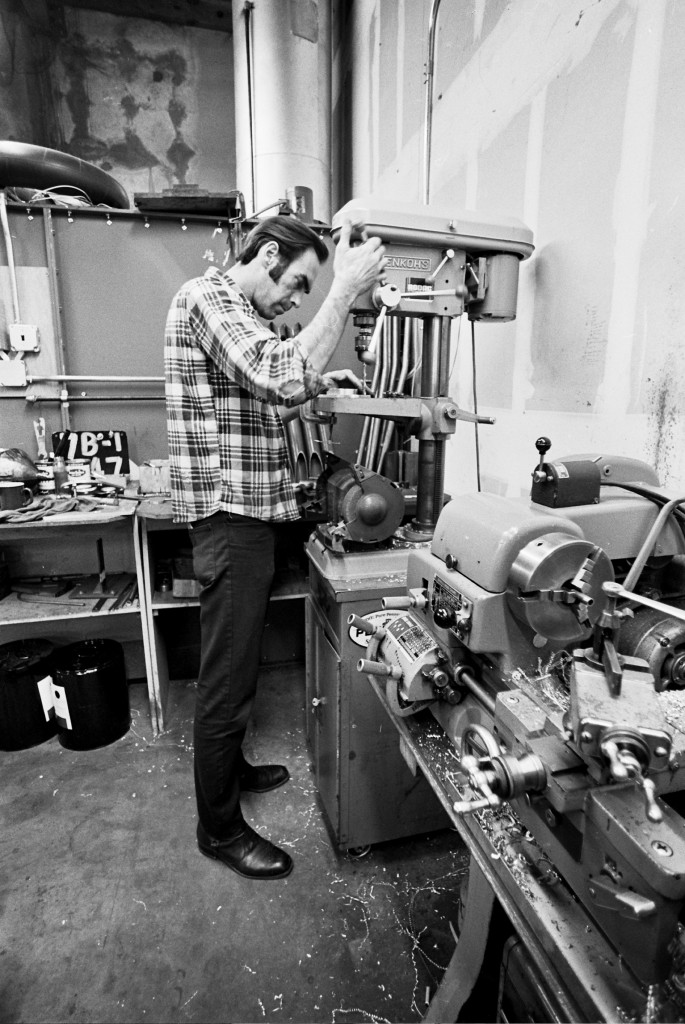 Murray's most famous twin-engine Triumph was powered by Triumph 650 engines that had been increased to 750cc with the use of Chantland big-bore cylinders. Amal TT carburetors were also used and supplied a mixture of 92 percent nitro-methane and eight percent alcohol.
"More nitro than that," said Murray, "and the throttle response got soggy."
The cylinders proved an enormous help.
"One day at Lions," he recalled, "an Ivy League-looking guy came up to me with an aluminum cylinder block that he said would bring the engines up to 750cc. The guy–Bob Chantland–wanted to know if I wanted to test them. Gordon Kateley and I were a little fearful at first but Bob said they would hold up to fuel. I fired the bike on 89 percent nitro and took off in a cloud of tire smoke. I was on and off the throttle but never felt the bike pull like that before! I clocked 165 mph and then 166 mph, which set a record there."
Murray not only set records, he became a hero and inspiration to a whole new generation of riders.
"I wanted to be like Boris," recalls Terry Vance. "He was really the guy. His bike was beautiful. It was meticulous It was clean. It was well engineered. It was professional. That's what every kid wants. I remember when they had a race at Lions and he brought his bike out. I went to the finish line and hopped over the fence and got right night to the guardrail. When he came by me, he was going 174 mph. It was almost a spiritual moment. It was something I'll never forget forever."
"I remember the first time I saw Boris run," said T.C. Christenson, Top Fuel champion on the twin, Norton-engined Hogslayer. "He pulls up to the line and everybody runs to the fences to watch. Away he goes, all smoke and noise and haulin' ass and wheel standing, and I said, 'That's for me!"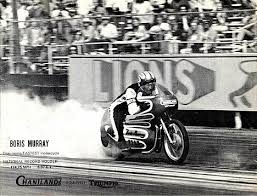 Boris Murray died in November of 2014 at the age of 78 in Albuquerque. He was "The Man", and that was reflected by how many people came to the service from all over the country. – John Stein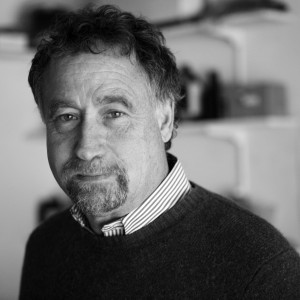 To read more of John Stein's great work and learn about the history of the sport, you can purchase Stein's book "Motorcycle Drag Racing:A History". Either go to gearheadpublishing.com or call
(310) 459-7542. The price is $40 and shipping is free.