For any company, becoming viewed as "cool" is as good as gold.
It's a highly sought after level of customer admiration some companies spend mightily and utilize multiple resources to gain. Most never get there.
For FMF, being viewed as cool came easy.  It's who they are.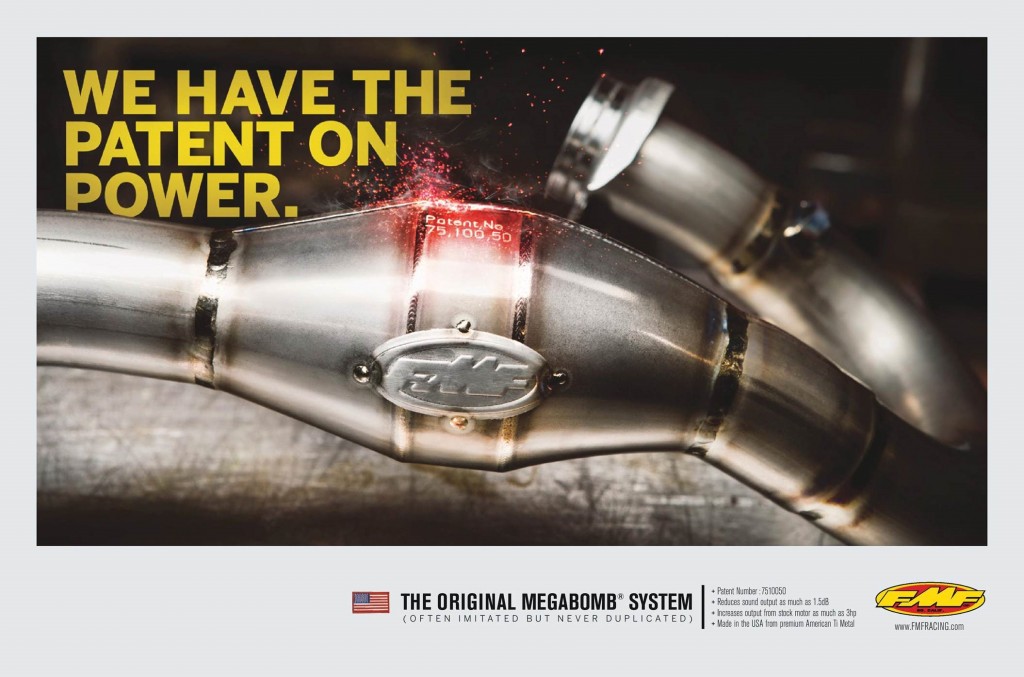 The Southern California exhaust company makes some of the best products on the market and is viewed as one of most desirable, stylish and contemporary brands in the industry. The signature garnet and bright yellow oval has become iconic. Motorcycle enthusiasts seem to proudly display the FMF decal and apparel with the same gratification and fulfillment they feel when showing off a great-looking, smooth-sounding. shinny pipe and silencer on their bike.

"It's always great when you can say your brand is actually bigger than what you are. We are an exhaust company. We make the best pipes in the motorcycle industry, but I feel like our brand is so much bigger than that," said marketing director Donny Emler Jr., 34, of Huntington Beach, Calif. "It's thrilling to make a product that people think is cool. Having a brand image associated with performance, power and American made is huge."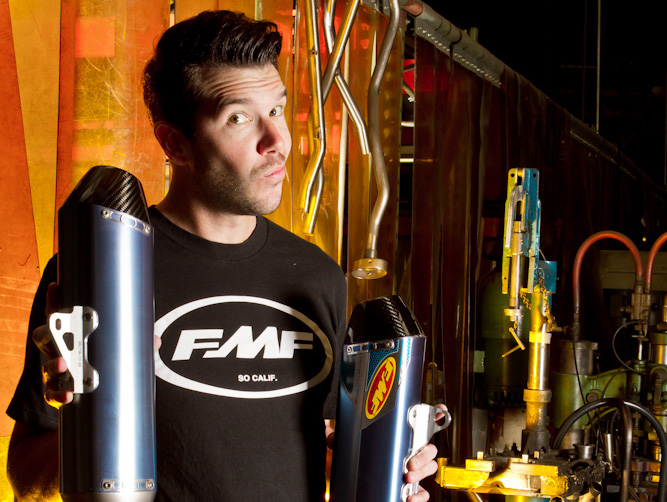 Emler's father, Donny Sr., started FMF Racing out of his garage in 1973 in Hawthrone, Calif.  Emler Jr. was inspired by his dad's incredible passion for motorcycles and knew early on he wanted to be a part of the business.
"My dad wanted to do what he loved. At one point he was living in his shop," said Emler, who now oversees all of the marketing, racing, advertising and social media at FMF.  "I loved being around the business. I was really bred for this role."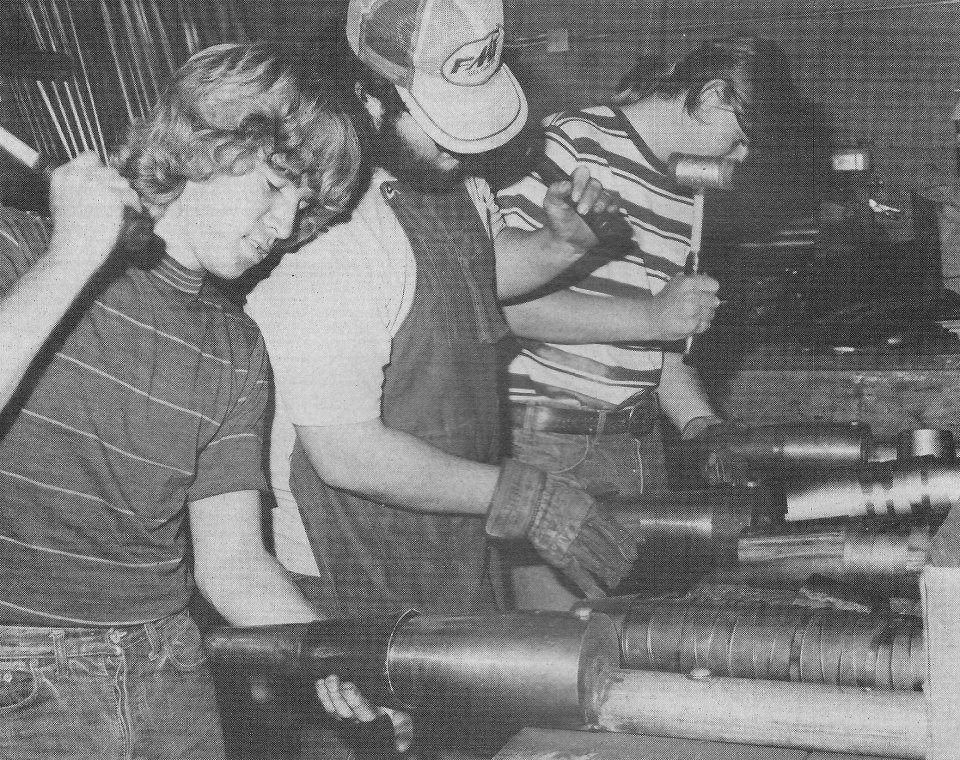 Looking back to his youth and the humble beginnings of the company, Emler is still in awe of how gigantic and mainstream FMF has become.
"It's been really exciting, seeing where we have been able to take the brand over the past 15 years," Emler said.
It's appropriate the popular and stylish company is headquartered in Southern Calif., an area widely considered fashionable, chic and attractive.  It's also considered the mecca of off-road motorcycle racing.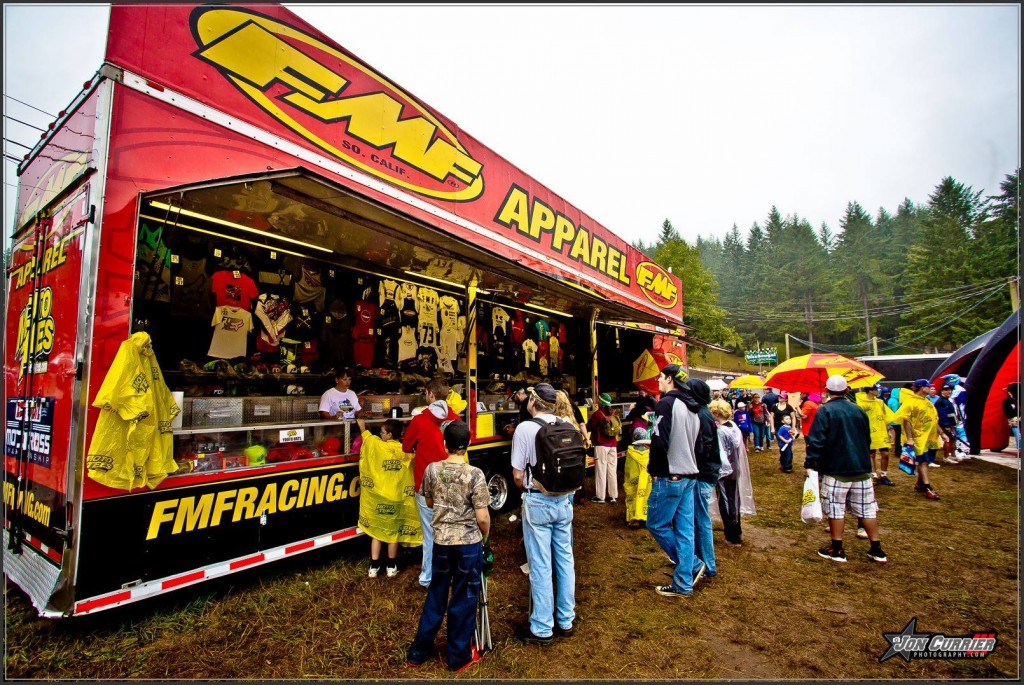 Despite those factors, Emler is adamant, nothing is more important for image than having an excellent product.
"We love making things go faster and we put a lot of effort into quality," Emler said. "We build everything under one roof to ensure it's the best."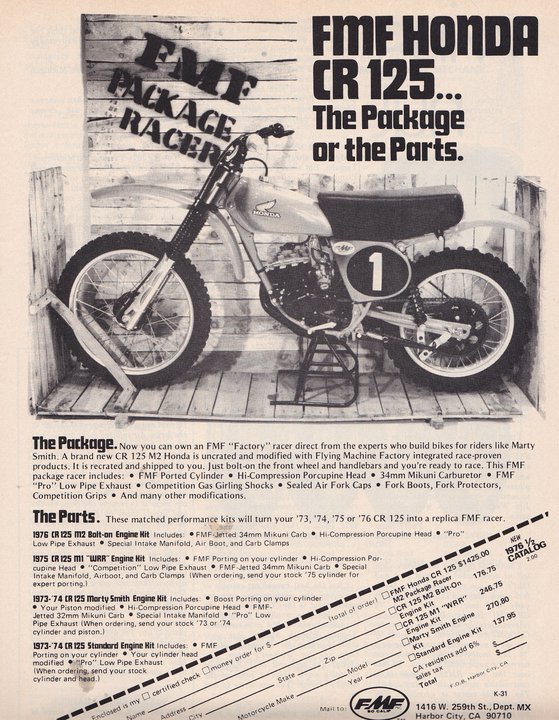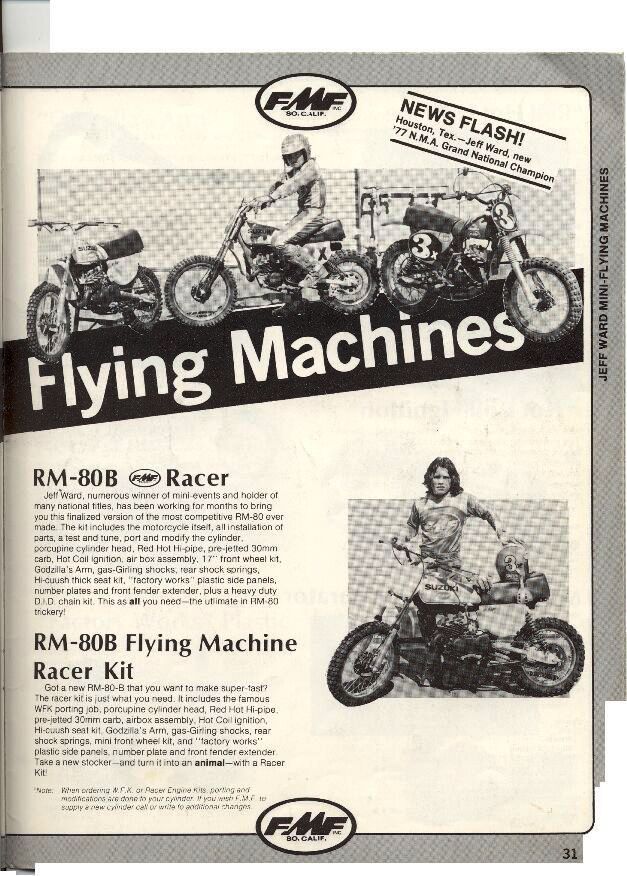 FMF's commitment to quality has gained it tremendous mass appeal.  Emler said the company reaches out to a broad spectrum of people and is in a unique position, appealing to the four-year-old getting a first bike and the grandpa who is taking the child riding.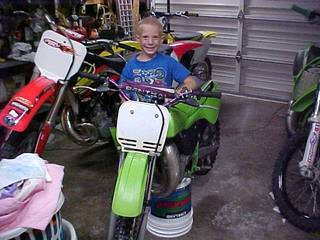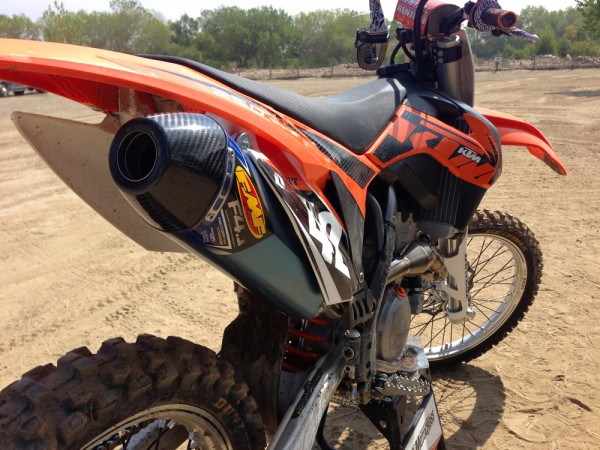 "We take pride in being a company that can really fit in with the average guy, not just a factory supercross team," Emler said. "We all like to ride here, so it's easy for us to relate."
One of FMF's biggest challenges came when the motocross world made the move from two-stroke to four-stroke.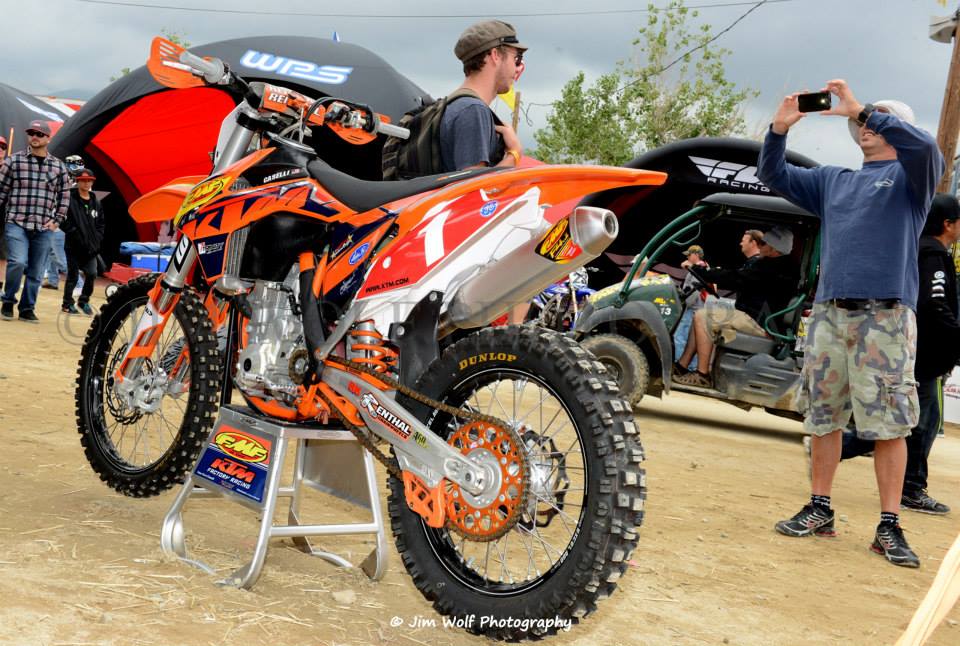 "It was a stressful time because we were so set-up to do two-stroke pipes. The Yamaha (YZ 400) came out and the shift came so quick. It presented a whole new way of thinking for us. There are a lot more pieces required to make a four-stroke pipe," Emler said.
It was a challenge FMF would quickly conquer.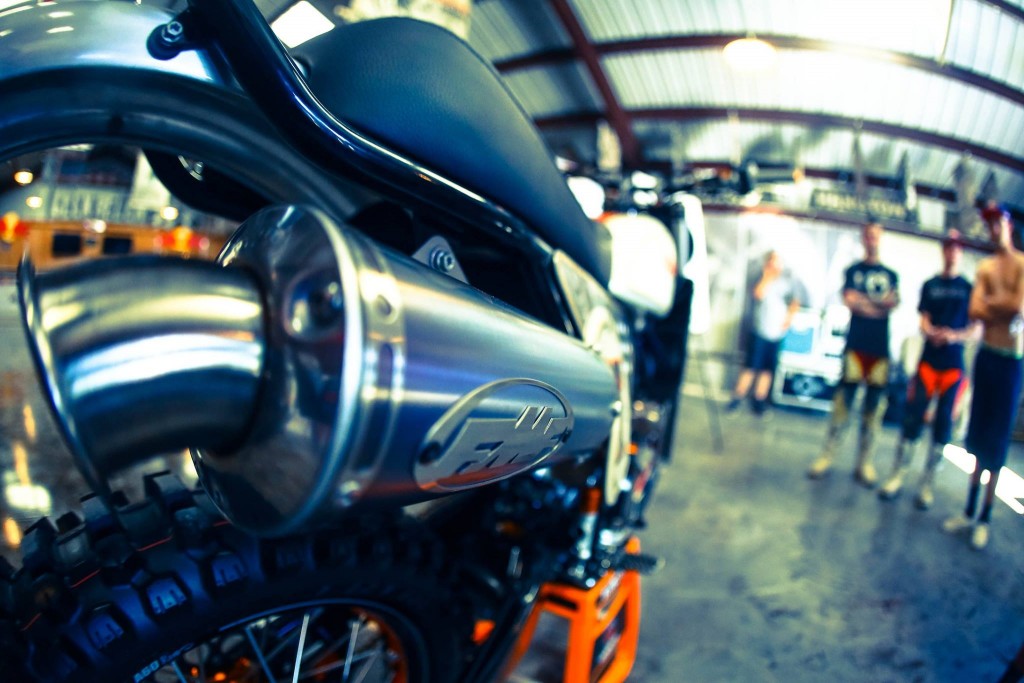 The four-stroke pipes proved a little more difficult to construct, but tuning and finding maximum performance was easy for FMF compared to what they deal with on two-cycles.
"The powerband of a two-stroke is not as smooth as a four-stoke so you need to fill a lot of holes," Emler said. "When you are tuning a two-stroke you are doing it right off the bike. So often you can put so much work in, and if it doesn't work right, you are cutting and chopping. It comes down to millimeters to find peak performance. With a four-stroke we can get an idea on the dyno real quick as to where we need to go."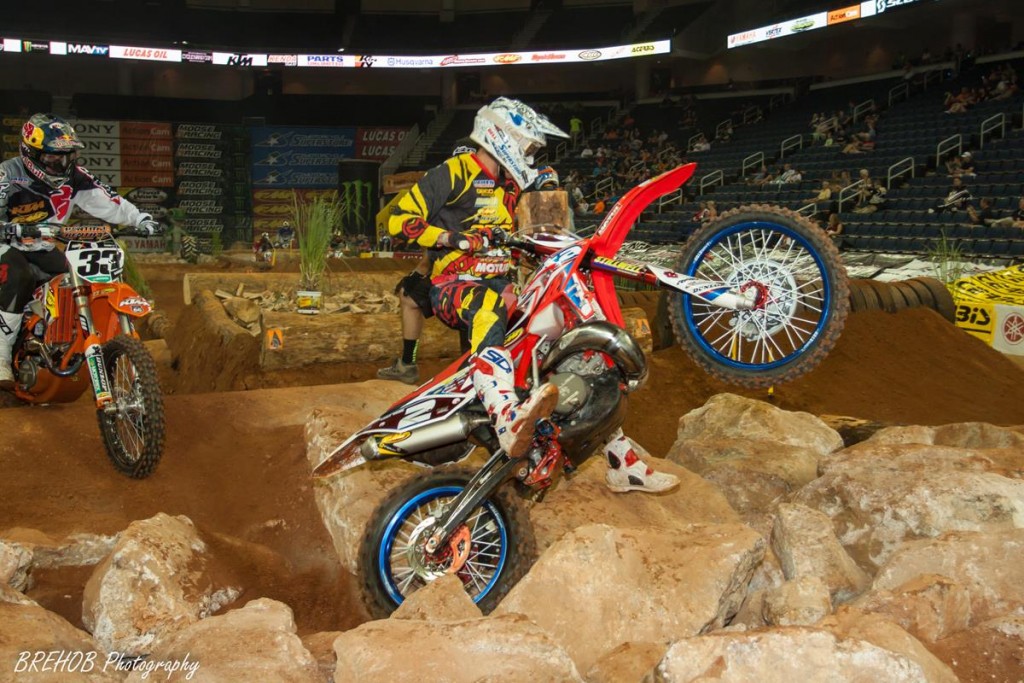 While selling mainly four-stoke products, the company's vast two-stroke knowledge is still very much in use on a daily basis. Emler loves the two-stroke market and sees it making a comeback.
"KTM is pushing it hard, especially now that they have acquired Husqvarna. I think the other factories will be back on it," Emler said.  "The downside to four-strokes is how expensive they are for the average rider. With a two-stroke you can change a top-end yourself in your garage for a couple hundred bucks. With a four-stroke you can't even touch it for that, and it takes more skill.  Being able to tinker with your bike is part of the fun."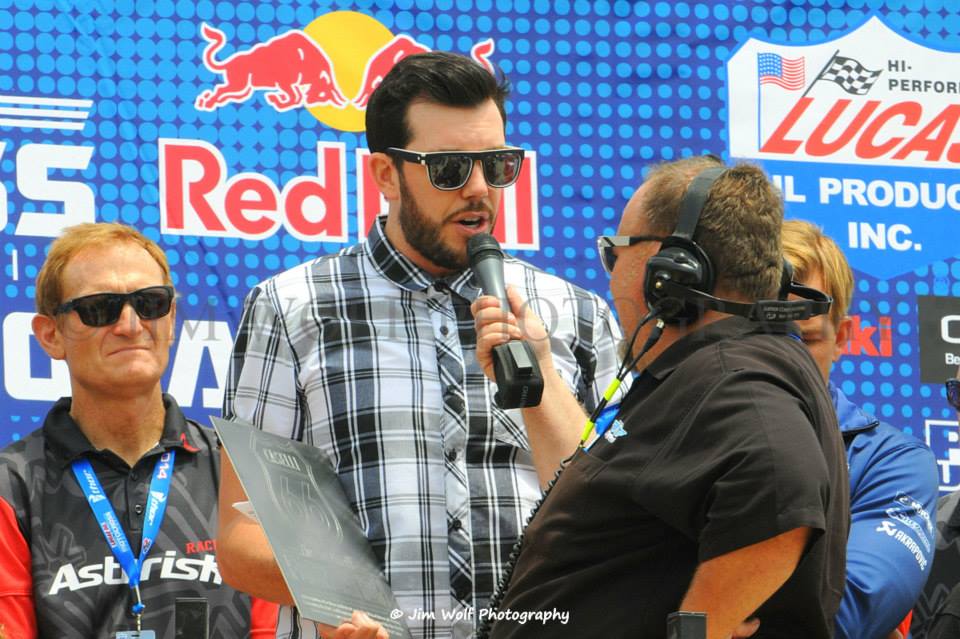 FMF has a team of engineers and specialists dedicated to finding better flow and optimizing  performance.
"The OEMs have spent a lot of time dialing-in the chassis and the suspension and often the last thing they look at is the pipe. They don't have the time to dial-in a performance product like we do. So often the pipe is the first thing people take off," Emler said. "Our pipes are going to be lighter and have better sound and flow. We have many patents on our products so we can do things other companies can not do."
FMF has fine-tuned its many pipes for special applications. For example,  woods riders love the Gnarly pipe. It has more bottom end and it's thicker to hold up against roots, rocks and other obstructions encountered in the woods.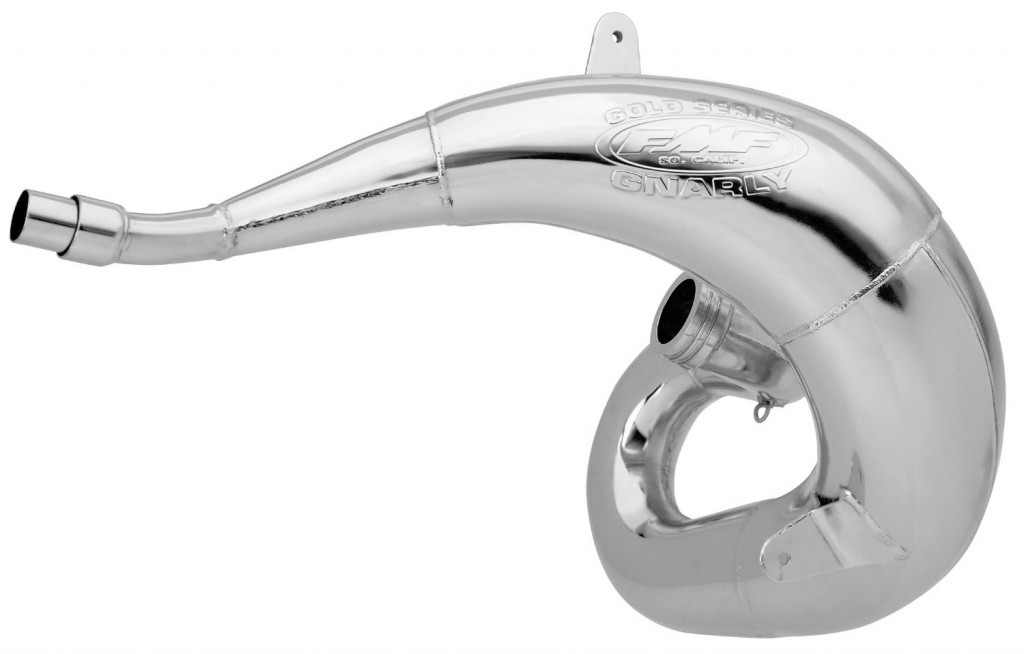 "It's not one pipe fits all.  We always want to compliment a person's riding style," Emler said.
The involvement and support of various race teams came naturally for FMF. Along with the many dirt racing teams, FMF has even backed road racing, having worked with Factory Honda, Michael Jordan Motorsports, Ben Bostrom and Roger Hayden.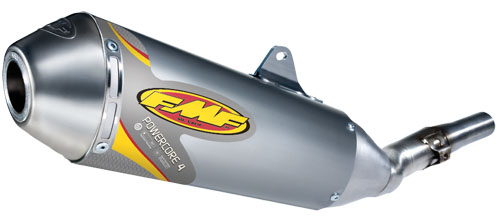 Emler has always appreciated drag racing as well.
"My dad always loved going to the drag strip and we enjoyed watching the motorcycles the most because we could relate to them," said Emler, who would visit Ascot Park , originally Los Angeles Speedway, a former dirt racetrack located near Gardena, Calif. "Going to the drag races was a big thing for me when I was younger.  I love the many different facets of motorsports"
Will we see Emler and FMF at the drag races someday?
Being such a talented and competitive leader, Emler knows FMF is far from reaching its final destination. The company is constantly evolving.
"I'd like to see us expand eventually," Emler said. "We are working on some  products I am very excited about."
For FMF the future seems limitless.
Click here to check out the FMF website to browse the many awesome products.