It's a comeback that would make Rocky Balboa proud.
Dragbike legend Larry "Spiderman" McBride has overcome a mountain of adversity over the past 14 months to put himself in a position to potentially win an unprecedented 16th Top Fuel Motorcycle title at the ManCup Mann Hill Garage World Finals from Valdosta, Ga., Nov. 11-13. McBride enters the race just 19 points behind leader Sam Wills. The deficit is equal to about one round win.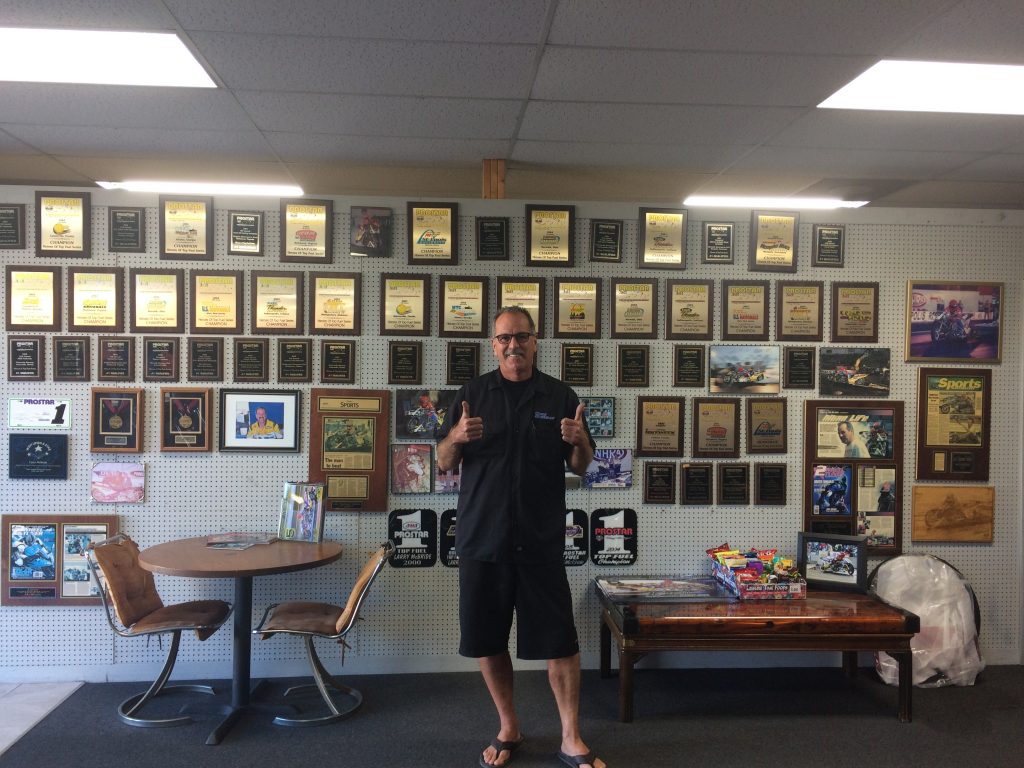 "We definitely got a shot at at. We feel really good with what we have going on with the bike," McBride said. "We have made some pretty major changes for the better heading into this race."
The modifications follow what the team learned when McBride recorded a career-best for his new motorcycle, 5.88 at 241 mph at the IDBL DME Fall Nationals at Maryland International Raceway in early October.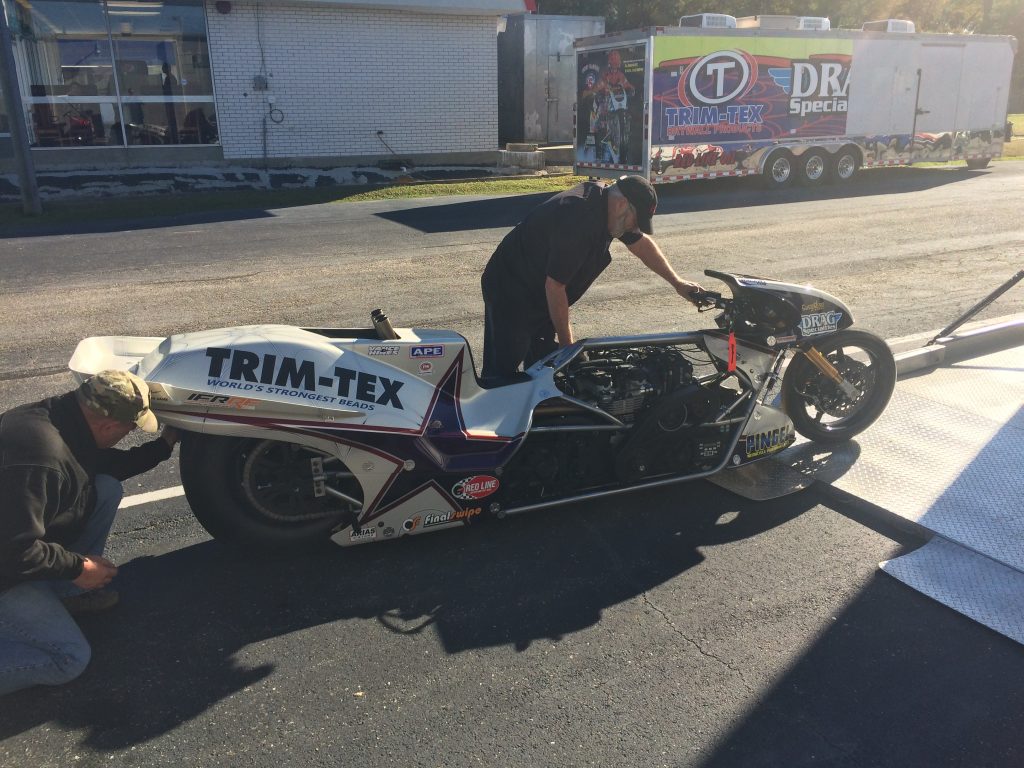 Being in championship contention is even more impressive considering McBride's racing career was nearly ended for good when he suffered a violent top-end explosion at Atco Raceway at an IDBL event in September of 2015. McBride sustained third-degree burns and his iconic, historic and record-setting motorcycle "Blue" was destroyed.
After surgeries and home confinement helped the Spiderman recover physically, it was time to put the finishing touches on a new state-of-the-art motorcycle the team had been working on for more than seven years between their regular maintenance with Blue. Longtime McBride supporter Joe Koenig of Trim-Tex Drywall Products stepped up with a fresh new full sponsorship for the machine that became known as "Star."
"The reality is they blew up one of the best bikes in the world," Koenig said. "Starting from scratch with a new bike is not easy. I wanted to help anyway I could."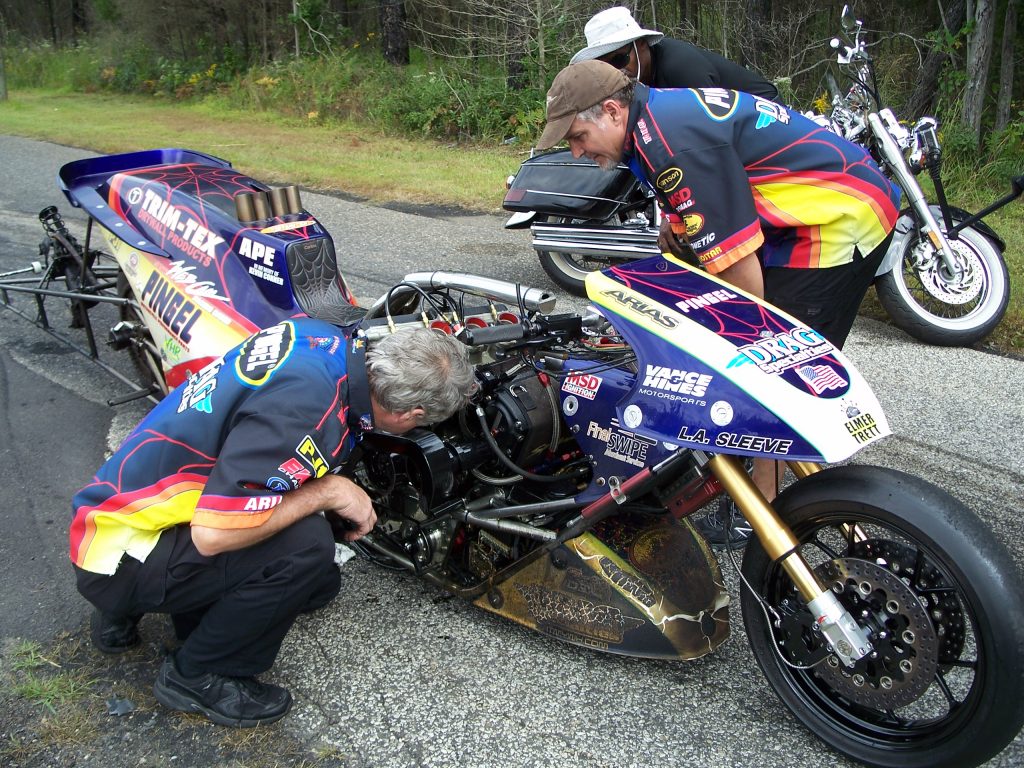 "It's a year like never before. But that's what keeps us going. We knew we had to pick up the pieces and keep moving forward. It's the challenges in life that keep you going," McBride said. "I'm so fortunate to have great people and great sponsors in my corner."
After some encouraging testing numbers, the usually dominant McBride experienced an arduous, trying debut season with the new motorcycle. The team struggled to return to Blue-like performance numbers throughout the first half of the season and damaged several motors. Star proved to crave much different handling and tuning than Blue. It was a learning experience for the veteran team.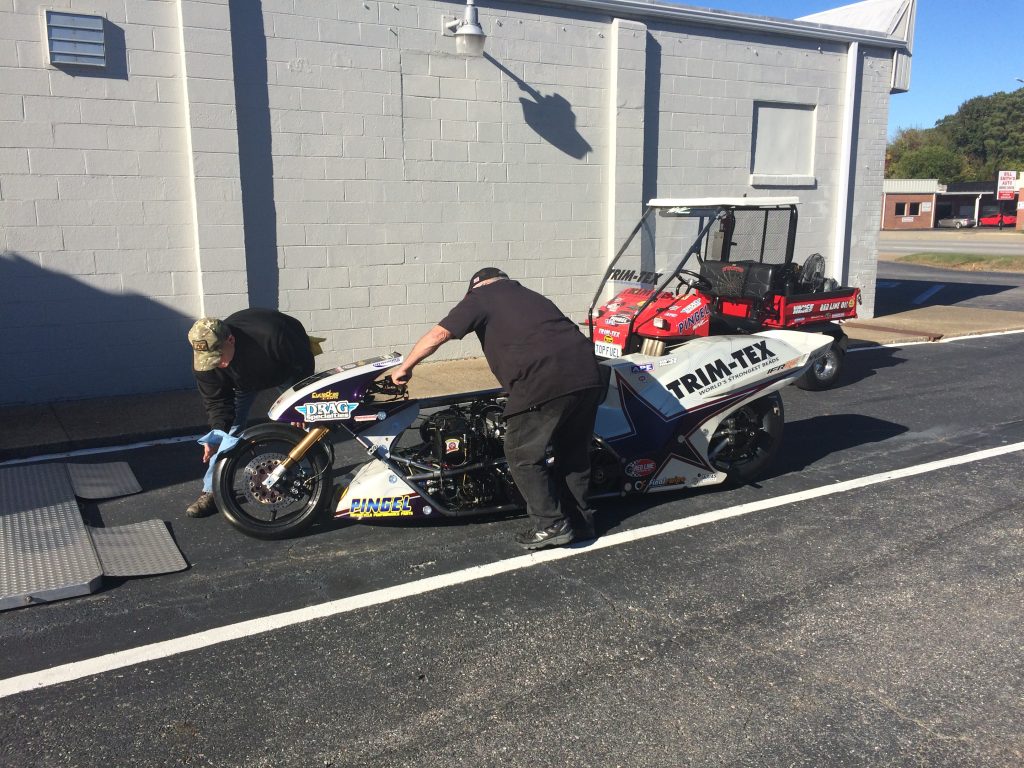 "My crew never gave up. We were constantly trying," McBride said. "We had some fuel system issues we had to address. Once we found that, the performance of the motorcycle increased. We also had to fix some issues with wheelie bars."
The team powered through the trial and error period.
Like a NASCAR racer who falls behind early but makes steady progress throughout the event, McBride put himself in a position to strive for the checkered flag down the home stretch on the strength of Star's first event victory at the ManCup tour's previous stop in Rockingham, N.C.

McBride is unsure when the title has ever been this close entering the final race. He does know one thing – it will be an exciting finish.
"I'm trying not to think about the championship. That's what we all say, but trust me, as a racer it's on your mind," McBride said. "It's been 20 years since my good friend Elmer (Trett) passed away and we sure would like to go down and make him proud."
Koenig feels as if the season has been a huge success for both McBride and Trim-Tex, championship or not.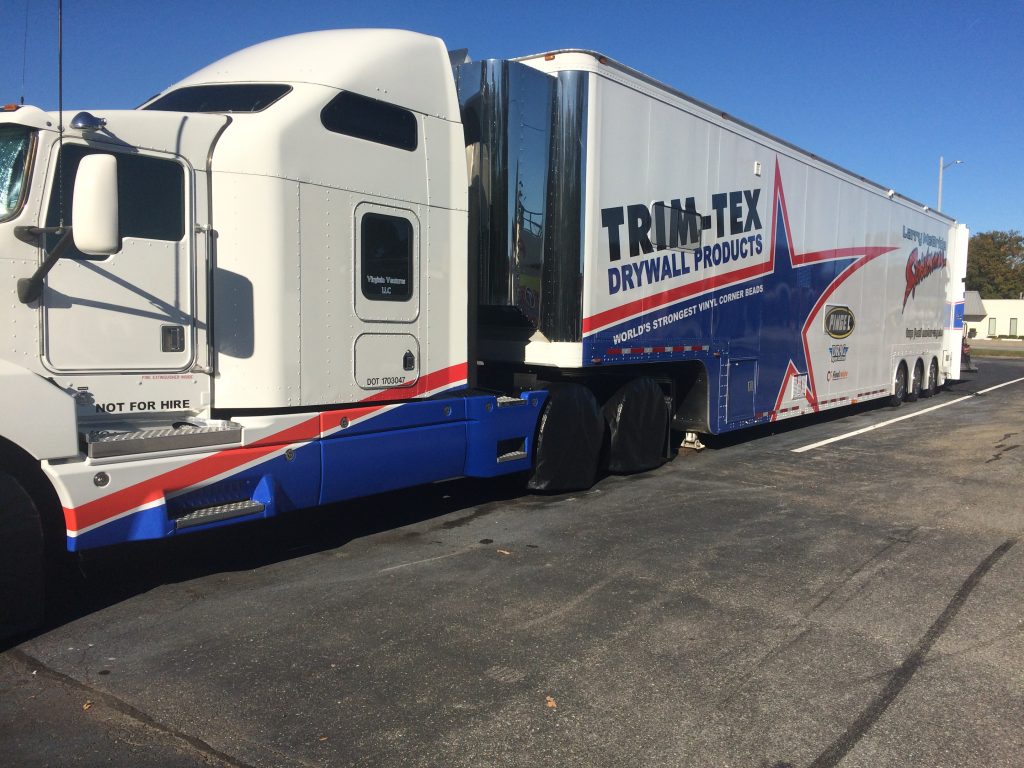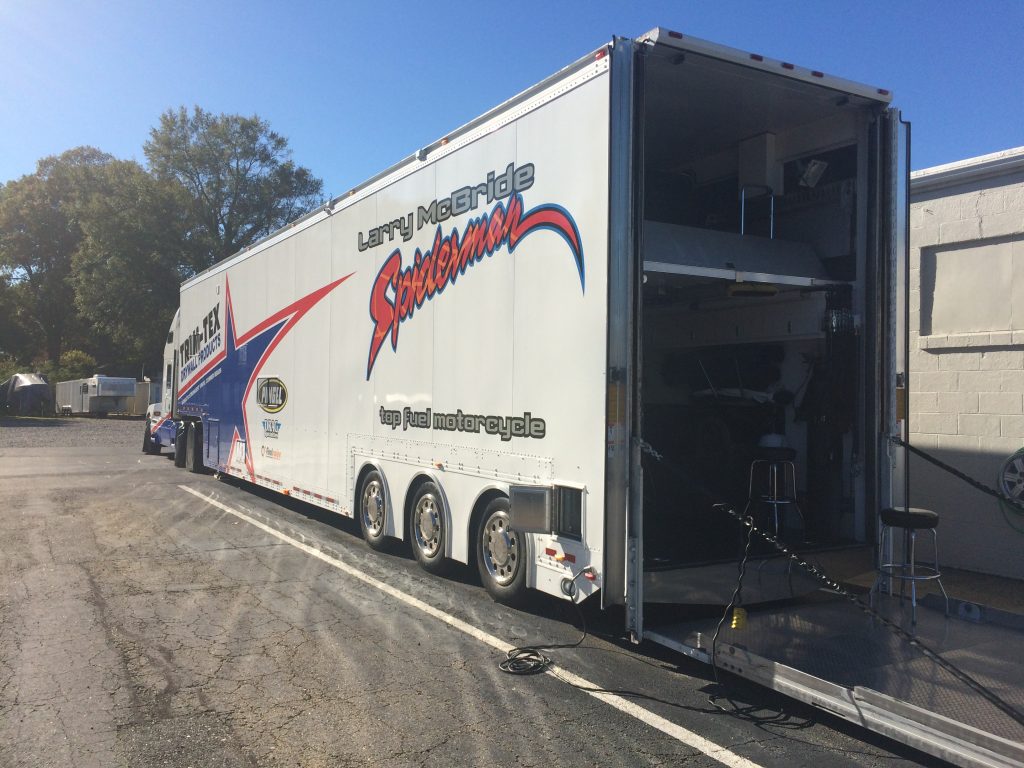 "I look at it as a championship no matter what happens. I'll be there to enjoy it with them," Koenig said. "It's easy for all of us on the outside who are not working on the bike every single day to assume that everything is going to go perfect. Top Fuel Motorcycle racing is difficult and unpredictable. No matter what, it has been an amazing journey for the McBrides."
Whatever the outcome, team McBride is poised to give it their best shot.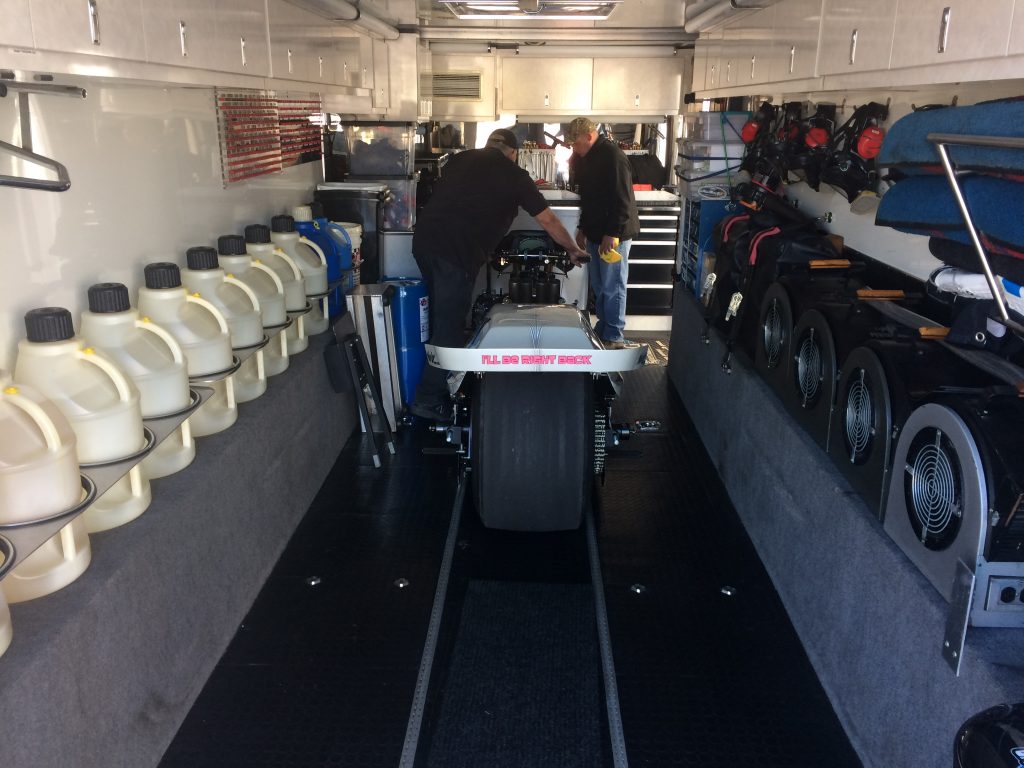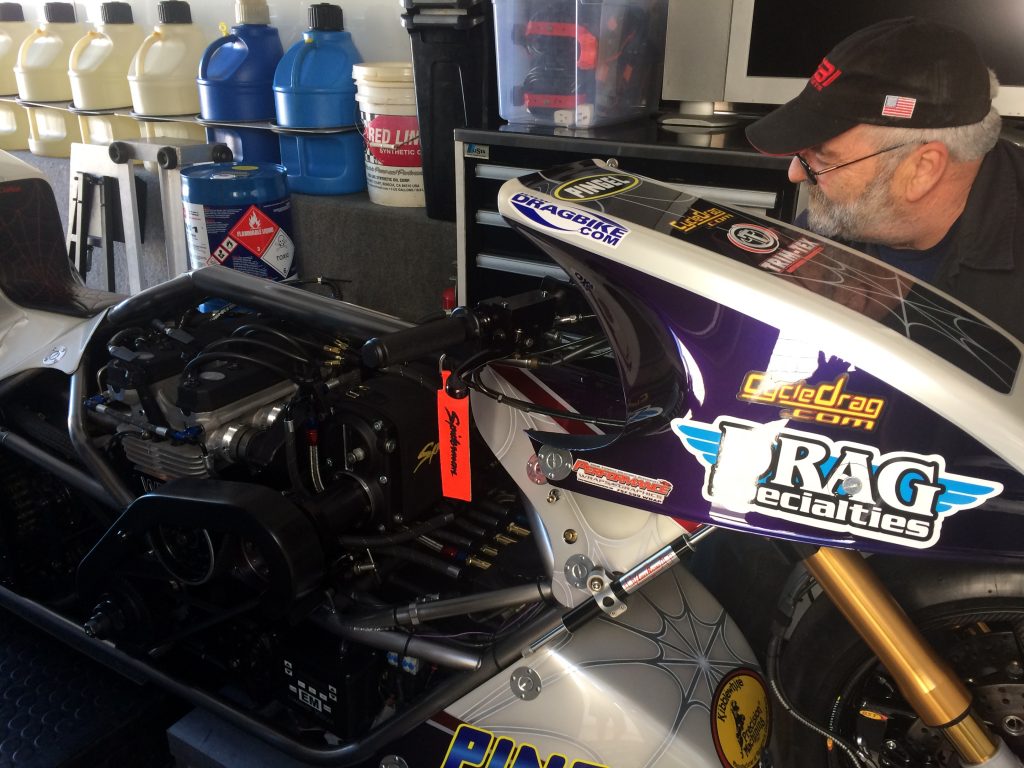 Official qualifying gets underway on Friday.
For all their continued support with this new machine, McBride thanked his primary sponsors; Trim-Tex Drywall Products, Pingel Enterprise, Drag Specialties-Parts Unlimited, Final Swipe Merchant Services, Web-Cam, APE and Kibblewhite – Precision Machine.
Vance & Hines Motorsports, Red Line Synthetic Oil Corporation, Federal Mogul, Portable Shade, PR Factory Store, Ferrea Valves, World Wide Bearings, Vanson Leathers, Five Star Powersports, Belt Drives Ltd, Simpson Race Products, Nitrous Express, APE, EK Chain, Arias Pistons, Cometic Gaskets, B&J Transmission, Carolina Cycle, L.A. Sleeve, PJ1, Mickey Thompson Tires, Valco, Goodridge, Carlisle Belts, ProJack, Bullseye Visual and Gates Belts.
McBride also thanked Jay Regan and Dave Schnitz of the ManCup.