Ashley Freiberg and Trent Hindman fought their way back on the podium  in the Continental Tire SportsCar Challenge at Road America where they finished third. Teammates Mark Boden and Tonis Kasemets also had an impressive run at the team's home track to finish eighth.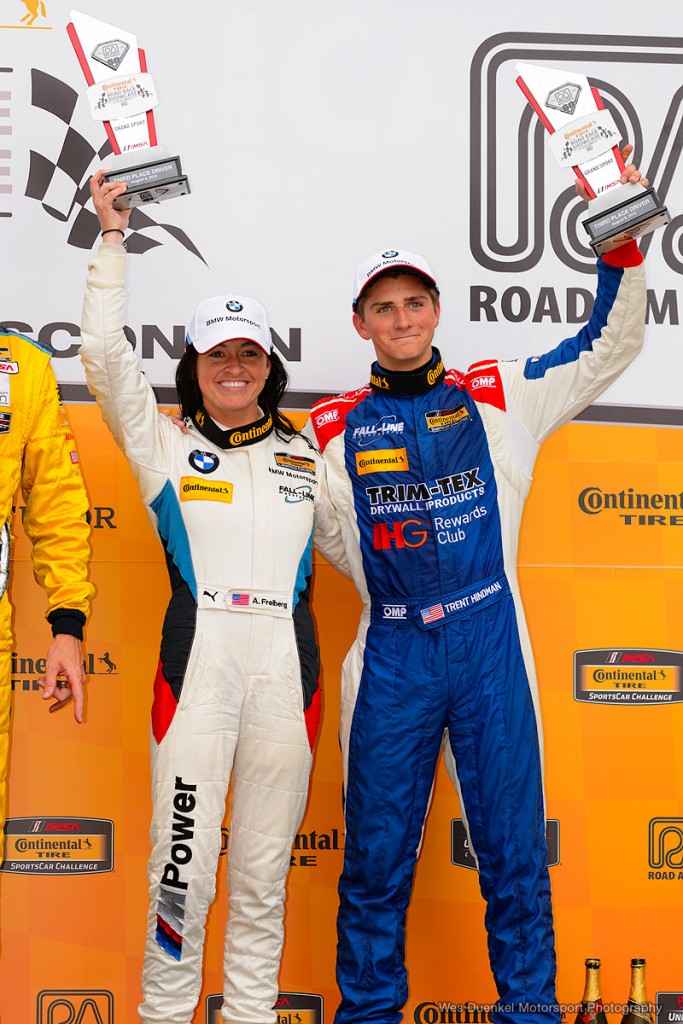 All of the Fall-Line family was in town for a great race weekend. Family members, sponsors, and many Fall-Line drivers made the short trip up from Chicago and they were rewarded with an entertaining race and a good result.
Qualifying was rained out so the grid was set by Championship points. Freiberg started the race in ninth position and drove two stints before Hindman got in. Freiberg pushed her way to the front and pitted in third position following several caution periods in the 2.5-hour race. Hindman got in the BMW M3 with just over an hour remaining and with a really strong car, quick pit work, and smart driving, the pair found themselves on the podium for the second time this season. They turned the third fastest lap of the race and remain 10th in overall standings.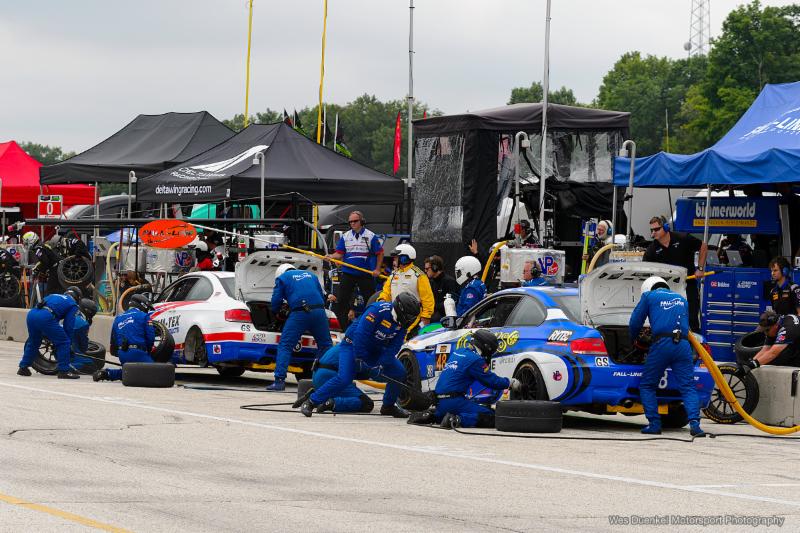 #46 IHG Rewards Club/ Trim-Tex Drywall Products/ Fall-Line Motorsports BMW driver quotes:
Ashley Freiberg: "What a day. A huge, huge thank you to the Fall-Line Motorsports crew for putting the car back together so fast after Lime Rock. The IHG Rewards Club/ Trim-Tex BMW was fast right out of the trailer! The guys had flawless pit stops and both Trent and I drove the wheels off the car. Happy to bring home a good result for everyone involved. Redemption feels so good!"
Trent Hindman: "P3 was a great result for the Trim-Tex/ IHG Rewards Club/ Top 1 Oil BMW M3 today. I fought as hard as I could to hold off the 14 and the 41 and catch the 13 at the very end but ultimately I just had to settle in line and work with the Nissan. Ashley drove a great double stint to move us up to the top 3 with under an hour remaining, and that was a huge help when it came down to the wire at the end of the race. The Fall-Line crew was incredible on pit lane and that's where we really made up a lot of track position. Overall, it was a fantastic way to bounce back from the last two races!"
Boden started the race from P13 and also pulled a double stint during the race. The way the cautions fell, the opening drivers were in the car longer than usual. Boden powered through and pitted from P8 when Kasemets got behind the wheel. They finished the race in this position in a very competitive field.
#48 Calypso Lemonade/ Fall-Line Motorsports BMW driver quotes:
Mark Boden: "Great to be back in the car this weekend for our home race, I just love this place. The team did a great job, pit stops were fantastic and the car was really good. Very proud of the the team for the 46 car podium finish."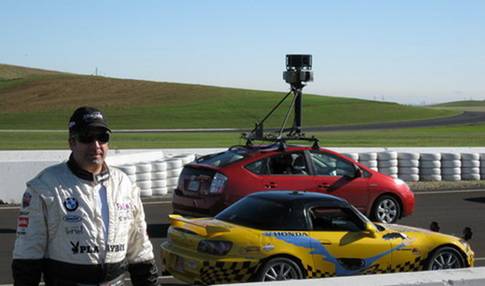 Tonis Kasemets: "I am pleased with the weekend, Mark drove a solid first two stints in the race, and the team had a good strategy and quick pit stops. Thank you Fall-Line!"
Michael Harvey, Fall-Line Motorsports Team Manager: "I am very proud of the entire Fall-Line Motorsports team today; we had great pit stops by the crew and magnificent stints by all the drivers. Huge thank you to all our partners IHG Rewards Club, Trim-Tex, Calypso and BMW. It has been a tough few races so it is really nice to podium at our home event."
Fall-Line Motorsports is a premier builder and fabricator of race cars for all levels of competition. Fall-Line specializes in BMW, Porsche, Audi and other high-performance makes. Fall-Line Motorsports unveiled their Grand-Am team in 2006 and won the GRAND-AM Continental Tire Sports Car Challenge GS Championship title in 2010 and the IMSA Continental Tire SportsCar Challenge series in 2014. In addition to fielding 2 GS BMW M3s in the IMSA Continental Tire SportsCar Challenge, Fall-Line also prepares and fabricates cars for other CTSC teams, SCCA and NASA drivers, track day prepared and high performance street vehicles.
www.fall-linemotorsports.com @FallLineMotorswww.facebook.com/Falllinemotorsports
Trim Tex Drywall Products' global headquarters and manufacturing facility, located in Lincolnwood, Illinois, is the most modern and efficient in the industry. Trim-Tex also has a satellite facility located in Orange, California. Both facilities feature a Design & Training Center where architects, builders, and contractors can be inspired and educated. With a combined inventory of well over 100,000 boxes of product and a 40-year history of 100% in-stock, Trim-Tex sets the standard for same day shipping. Trim-Tex doesn't just make decorative products. In fact, Trim-Tex has over 20 patented drywall products designed to improve installation quality and design aesthetics in commercial and residential projects worldwide. www.trim-tex.com 
@TrimtexDrywall www.facebook.com/TrimTex
IHG® Rewards Club is the world's first and largest hotel loyalty programme. With over 82 million members worldwide, it offers industry-leading benefits including free Internet for all members across IHG's family of nine trusted brands, in more than 4,700 hotels and in nearly 100 countries. The size and breadth of the IHG® family and it's loyalty programme offers advantages that no other hotel company can match. Click to join IHG® Rewards Club www.ihgrewardsclub.com
TOP 1 Oil Products Company, U.S.A., the largest exporter of synthetic lubricants from the west coast of the United States, is an independent lubricant company with an extensive range of products. Our synthetic lubricants and automotive fluids are well-recognized by consumers and racing communities around the world. TOP 1 products have been officially approved by some of the most prestigious Original Equipment Manufacturers, including Audi, BMW, Mercedes Benz – Daimler, Chrysler, Lotus, Porsche, and Volkswagen. As a result, TOP 1 has received numerous awards and accolades, both in the United States and abroad. TOP 1's vision to become a provider of high-quality lubricants worldwide remains true today, and the company still operates with the same innovative yet humble spirit of William Arthur Ryan who established TOP 1 Oil Products Company in California almost four decades ago.
www.top1oil.com  https://twitter.com/Top1OilUSA https://www.facebook.com/top1oil