In his 22 years of racing, Mac McAdams has complied a mountain of accomplishments.
But one meaningful accolade has evaded the talented and experienced racer – a season championship.
With two races left in the IDBL motorcycle drag racing series, McAdams sits second in the hotly-contested Vance and Hines 4.60 points category. With upcoming races in Atco, N.J., Sept 11-13, and Budds Creek, Md., Oct. 2-4, McAdams knows exactly what it will take to vault himself above the onslaught of tough competition.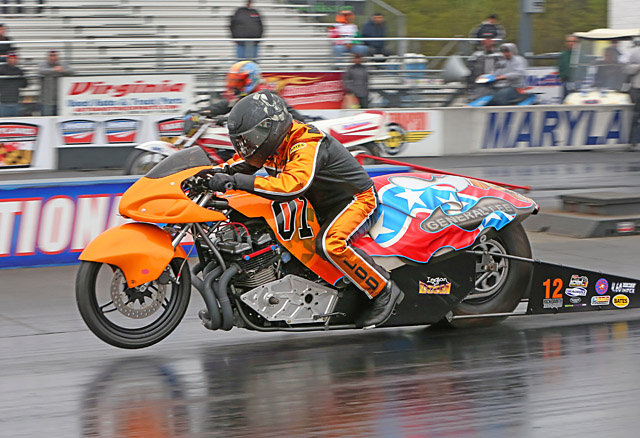 "It will take 100-percent consistency. I need to be able to hit the tree and run consistent 4.60-4.62s to make this happen," McAdams said. "This class is thick with a lot of skill and a lot of great tuners. At any given time, anyone in the top 20 can put you on the trailer."
McAdams also knows it will take fresh, reliable equipment. That's why all of his motors are currently being serviced by his longtime engine builder Rick Smith.
Realizing a championship dream would make all the long nights in the race shop worth it for the McAdams' squad.
"For my team, this championship would mean so much," McAdams said. "It's not easy.  For anybody who wins this, it's well deserved."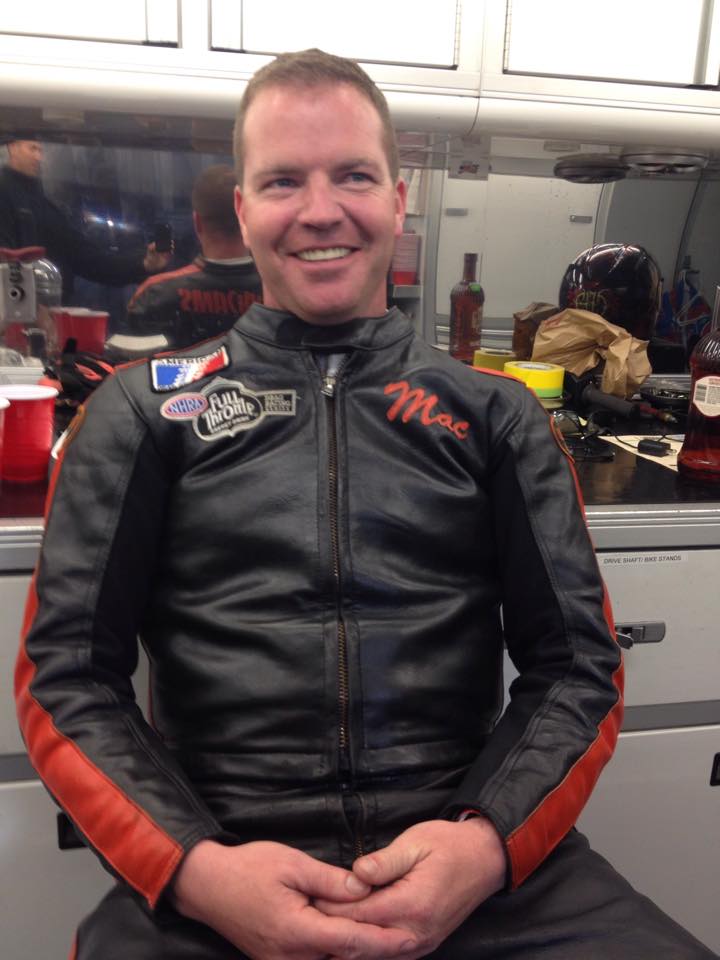 At the WPGC Bike Fest at Maryland International Raceway, July 24-26, McAdams qualified eighth before suffering an upset in the second round of eliminations. Tyler Cammock would go on to win the event and overtake McAdams by a narrow 24-point margin.
The change in position presents an opportunity for McAdams to refocus.
"I'm actually glad I'm not leading the points right now," said McAdams, who led for most of the season. "I feel like all the pressure is off me now."
McAdams is eagerly counting down the days until the next race in the Garden State.
"Overall, I feel really good about the last two races. We have some great cold weather tune-ups," McAdams said. "My only apprehension is I have not been to Atco in 15 years."
The championship is also in reach for McAdams in the APE Trac King clutches Top Sportsman category.  Despite being plagued by mechanical and electrical gremlins at the last event, McAdams is seventh in points, just 100 behind the leader.
"We found an electrical problem and we barely got in. We qualified 32nd," McAdams said. "Then I ran into a problem where the front brakes were locking up. It was a bummer. I'm ready for a better outing in Atco."
After a smooth start to the season, McAdams is hoping to leave the parts expenditures of the past month behind him.
McAdams has also encountered a lot of engine failure with his Pro Mod car program, which led him to make a change at the crew chief position.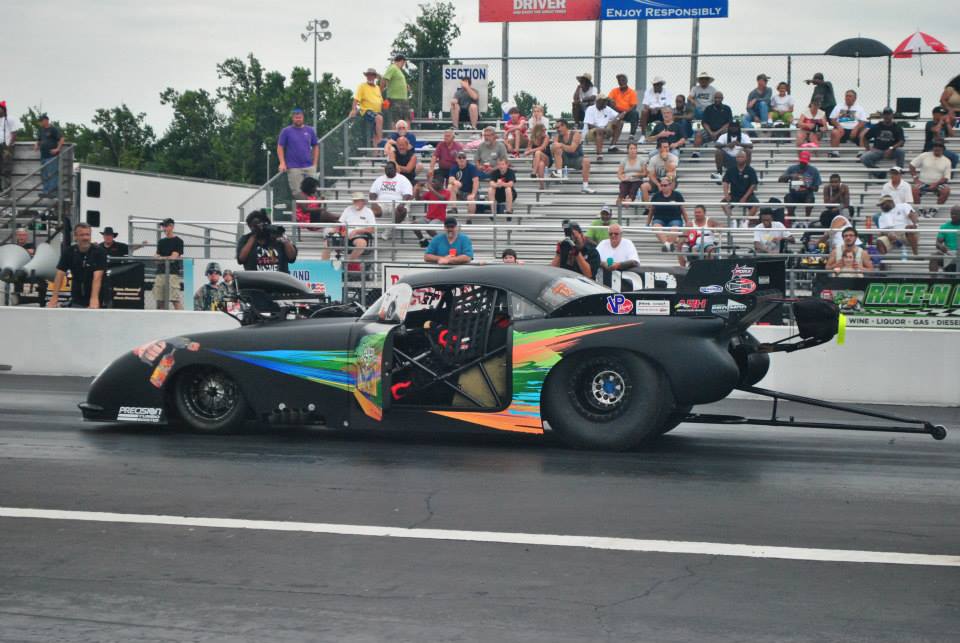 "We brought Brandon Booher on board. With that comes a lot of changes," McAdams said. "We are revamping and changing a lot of parts. We need to get the car to where it will perform consistently. I've been spending a ton on it to get it there."
If McAdams four-wheel season ended tomorrow, the Pro Mod newcomer has a lot to be proud of with a 6.08 at 232 mph time slip from back in the spring. It's his relentless competitive hunger which has McAdams wanting more.
"I'm coming back with everything locked and loaded," McAdams said. "We need to gather some data and get back to repeating."
McAdams plans to enter the Superchargers Showdown at MDIR, Sept. 25-26, and the PDRA World Finals at Virginia Motorsports Park, Oct. 22-24.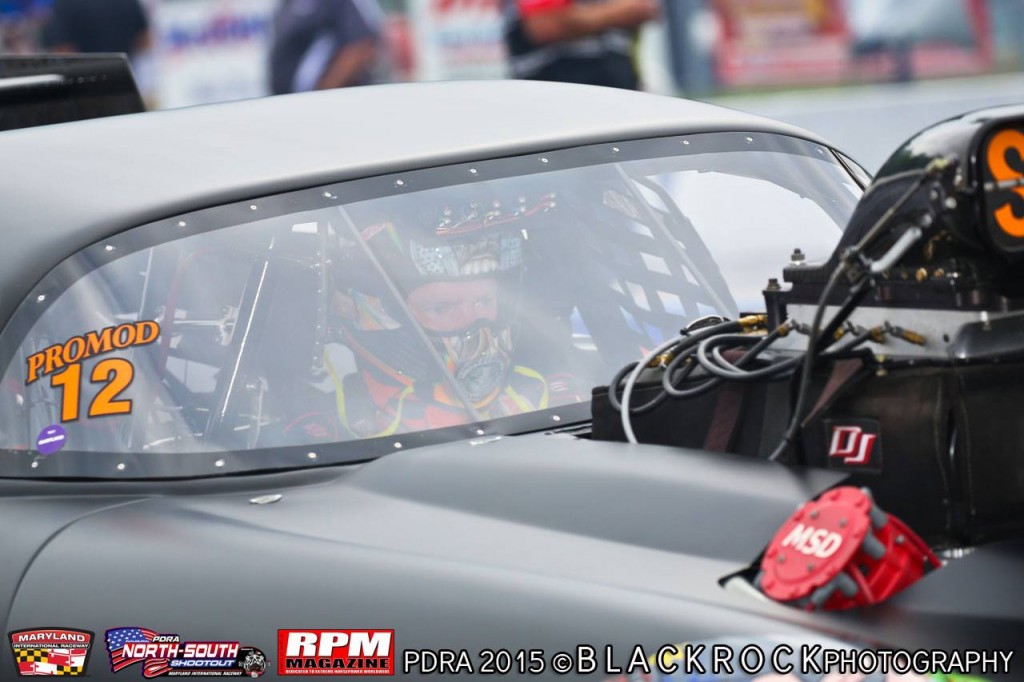 The rigors of keeping a high-end motorcycle and car team going are certainly taking their toll on McAdams and his crew.
"It's an unbelievable amount work. We are living in the race shop. Even the motorhome needed fixing," McAdams said. "It's beyond demanding."
And as if the car and motorcycle racer wasn't having a busy enough summer,  McAdams' new hydro graphic, powder coating and ceramic coating business is up and running. This is great news for the consumer.
From motorcycle and car parts, to helmets, to sunglasses, to guns, McAdams can make just about anything you own look custom and cool for a great price.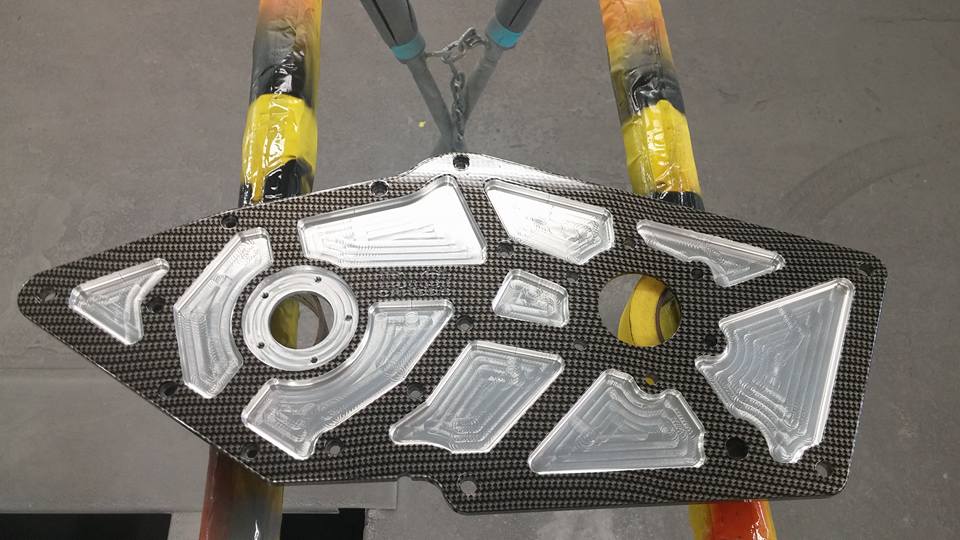 "Hydro dipping is a much more inexpensive way to customize your car or bike parts. The products we are dipping are turning out great," McAdams said. "At the end of the season I look forward to tearing my bikes apart and dipping everything."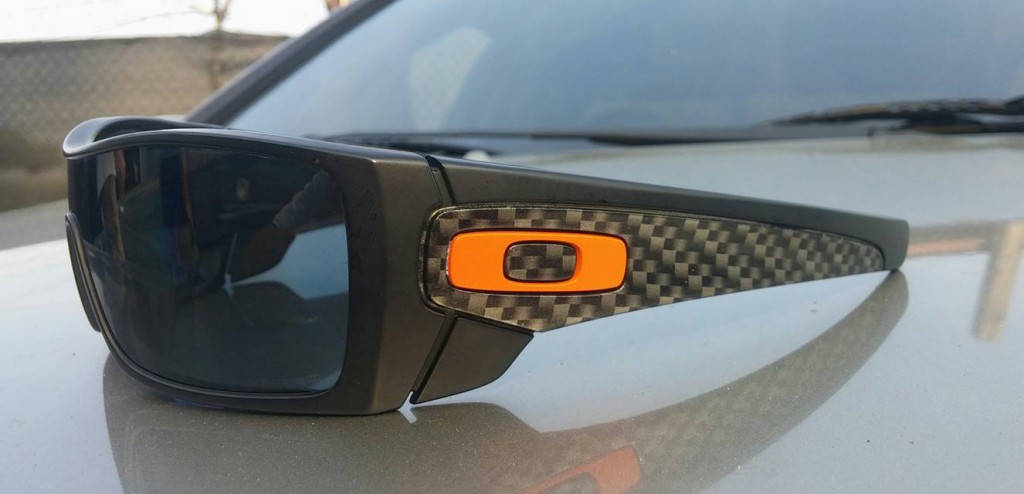 Make sure to check out, and like McAdams Facebook page.
Also make sure to contact Classic Custom Coatings and mention this article for great pricing on amazing customization.
McAdams thanked his family for being so supportive with his race programs.
McAdams thanked his wife Lisa, daughter Paige, Derek Wisooker, Brandon Booher, Steve Wood, Rick Smith, Leroy Dewdney,  and Will Rush. He also thanked all of his employees at his three Classic Collision shops.