Sunoco, the Official Fuel of the NHRA, has been the leader in the racing fuel category for decades, with a reputation built on quality, performance, and support to the racers. In their first year as the spec fuel of the NHRA pro classes, all of those elements have been demonstrated weekly as drivers and riders fueled by Sunoco have broken five national records and 59 individual track records across Top Fuel (TF), Funny Car (FC), Pro Stock (PS) and Pro Stock Motorcycle (PSM).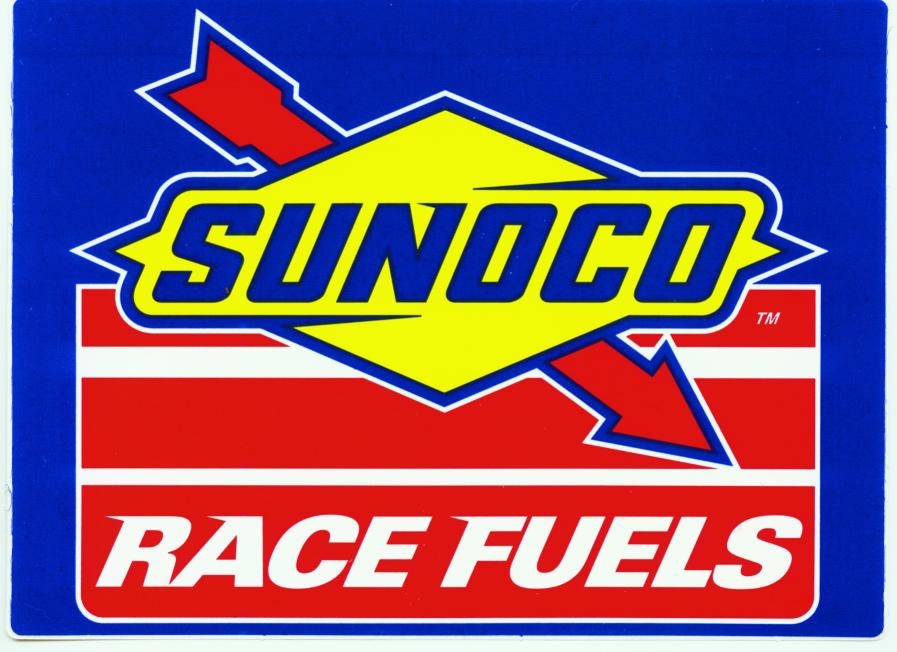 Just past the halfway point of the season, Larry Dixon (TF at 332.51 mph), Courtney Force (FC at 325.06 mph) and Hector Arana, Jr. (PSM at 199.88 mph) all have set national speed records, while Jason Line (PS at 6.455 sec.) and Jack Beckman (FC at 3.921 sec.) had the quickest elapsed times in the history of their respective categories, and both performances were certified as national records. At least one new track record has been recorded at every national event through Sonoma, a tribute to the consistency of performance that these competitors are finding with Sunoco Race Fuels.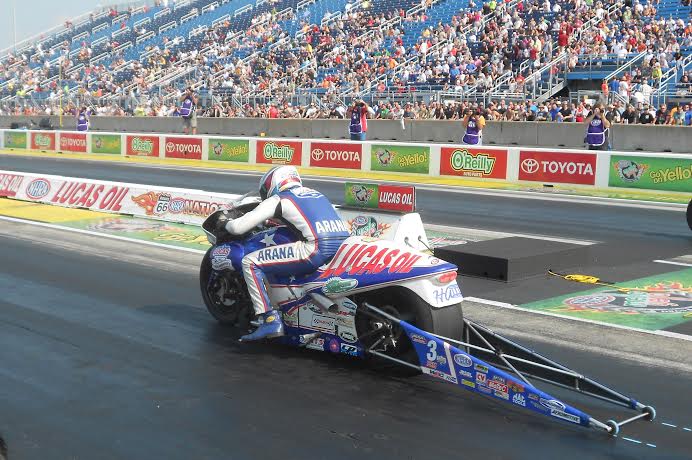 Beyond the performance on the strip, Sunoco is also proud to say that at the halfway point of the Mello Yello Drag Racing Series season, based on Sunoco's competitive pricing, it is estimated that the pro teams have realized more than a quarter of a million dollars in savings on fuel compared to the previous season.
Sunoco Race Fuels are put to the test every time the top drag racers in the world hit the throttle. They trust Sunoco to help them set records and see the win light, and you can too.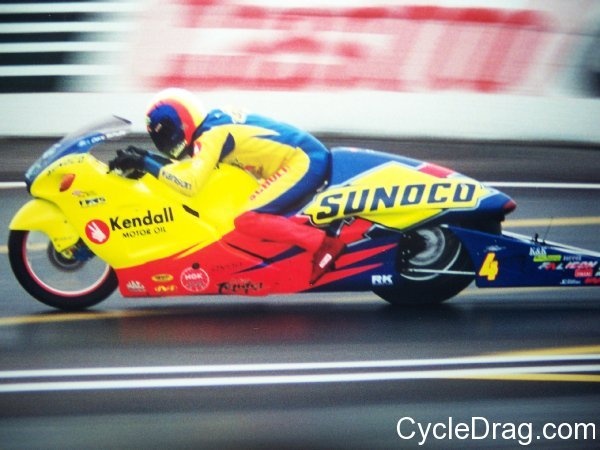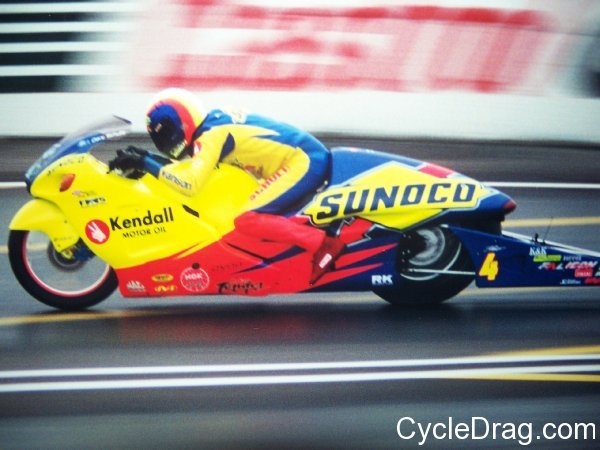 National Professional Records
Class E.T. Speed Date Driver / Rider Location
TF 332.51 07/05/15 Larry Dixon Jr. Norwalk, OH
FC 3.921 08/01/15 Jack Beckman Sonoma, CA
FC 325.06 05/23/15 Courtney Force Topeka, KS
PS 6.455 03/29/15 Jason Line Concord, NC
PSM 199.88 03/29/15 Hector Arana Jr. Concord, NC
Track Records
Atlanta Dragway
E.T. – 4.010 seconds by Cruz Pedregon (FC), May 2015
Auto Club Raceway at Pomona
E.T. – 3.700 seconds Shawn Langdon (TF), Feb. 2015
MPH – 332.18 mph by Spencer Massey (TF), Feb. 2015
Auto-Plus Raceway at Gainesville
E.T. – 4.022 seconds by Cruz Pedregon (FC), March 2015
MPH – 329.02 mph by Spencer Massey (TF), March 2015
Bandimere Speedway
E.T. – 3.791 seconds by Larry Dixon (TF), July 2015
E.T. – 4.015 seconds by John Force (FC), July 2015
E.T. – 6.877 seconds by Allen Johnson (PS), July 2015
E.T. – 7.169 seconds by Eddie Krawiec (PSM)., July 2015
MPH – 326.95 mph by Brittany Force (TF), July 2015
MPH – 201.01 mph by Shane Gray (PS), July 2015
MPH – 187.96 mph by Hector Arana Jr. (PSM), July 2015
Bristol Dragway
E.T. – 3.745 seconds by Tony Schumacher (TF), June 2015
MPH – 331.04 mph by Larry Dixon (TF), June 2015
MPH – 323.43 mph by John Force (FC), June 2015
Heartland Park Topeka
E.T. – 3.710 seconds by Richie Crampton (TF), May 2015
E.T. – 3.967 seconds by Chad Head (FC), May 2015
E.T. – 6.515 seconds by Erica Enders (PS), May 2015
MPH – 329.91 mph by Larry Dixon (TF), May 2015
MPH – 325.06 mph by Courtney Force (FC), May 2015
MPH – 211.43 mph by Erica Enders (PS), May 2015
New England Dragway
E.T. – 3.742 seconds by Tony Schumacher (TF), June 2015
MPH – 327.66 mph by Spencer Massey (TF), June 2015
MPH – 214.72 mph by Greg Anderson (PS), June 2015
Old Bridge Township Raceway Park
E.T. – 3.725 seconds by Antron Brown (TF), June 2015
MPH – 199.37 mph by Hector Arana Jr. (PSM), June 2015
Route 66 Raceway
E.T. – 3.729 seconds by Antron Brown (TF), July 2015
E.T. – 3.966 seconds by Cruz Pedregon (FC), July 2015
E.T. – 6.528 seconds by Drew Skillman (PS), July 2015
E.T. – 6.856 seconds by Chip Ellis (PSM), July 2015
MPH – 328.78 mph by Dave Connolly (TF), July 2015
MPH – 211.83 mph by Greg Anderson (PS), July 2015
MPH – 196.82 mph by Hector Arana Jr. (PSM), July 2015
Royal Purple Raceway
E.T. – 3.726 seconds by Tony Schumacher (TF), April 2015
E.T. – 3.988 seconds by Jack Beckman (FC), April 2015
E.T. – 6.519seconds by Jason Line (PS), April 2015
MPH – 330.07 mph by Spencer Massey (TF), April 2015
MPH – 320.81 mph by Matt Hagan (FC), April 2015
Sonoma Raceway
E.T. – 3.707 seconds by Antron Brown (TF), August 2015
E.T. – 3.921 seconds by Jack Beckman (FC), August 2015
E.T. – 6.499 seconds by Chris McGaha (PS), August 2015
MPH – 329.10 mph by Dave Connolly (TF), August 2015
MPH – 325.77 mph by Matt Hagan (FC), August 2015
MPH – 213.00 mph by Shane Gray (PS), August 2015
MPH – 198.79 mph by Hector Arana Jr. (PSM), August 2015
Summit Racing Equipment Motorsports Park
E.T. – 3.731 seconds by Doug Kalitta (TF), July 2015
E.T. – 3.973 seconds by Matt Hagan (FC), July 2015
MPH – 332.51 mph by Larry Dixon (TF), July 2015
MPH – 322.96 by Matt Hagan (FC), July 2015
MPH – 196.76 mph by Chip Ellis (PSM), July 2015
The Strip at Las Vegas Motor Speedway
MPH – 328.78 mph by Spencer Massey (TF), April 2015
Wild Horse Pass Motorsports Park
E.T. – 3.720 seconds by Tony Schumacher (TF), Feb. 2015
E.T. – 3.975 seconds by Matt Hagan (FC), Feb. 2015
MPH – 324.83 mph by Matt Hagan (FC), Feb. 2015
zMAX Dragway
E.T. – 3.713 seconds by J.R. Todd (TF), March 2015
E.T. – 6.455 seconds by Jason Line (PS), March 2015
E.T. – 6.794 seconds by Hector Arana Jr. (PSM), March 2015
MPH – 215.48 mph by Greg Anderson (PS), March 2015
MPH – 199.26 mph by Hector Arana Jr. (PSM), March 2015