This weekend Team Liberty Racing's Cory Reed and Angelle Sampey will head to Route 66 Raceway in Joliet, Ill. for the fourth of 16 races in the NHRA Mello Yello Drag Racing season for the Pro Stock Motorcycle category. With both riders in the top ten in points, morale is high within Team Liberty Racing and Reed and Sampey are ready to continue the momentum.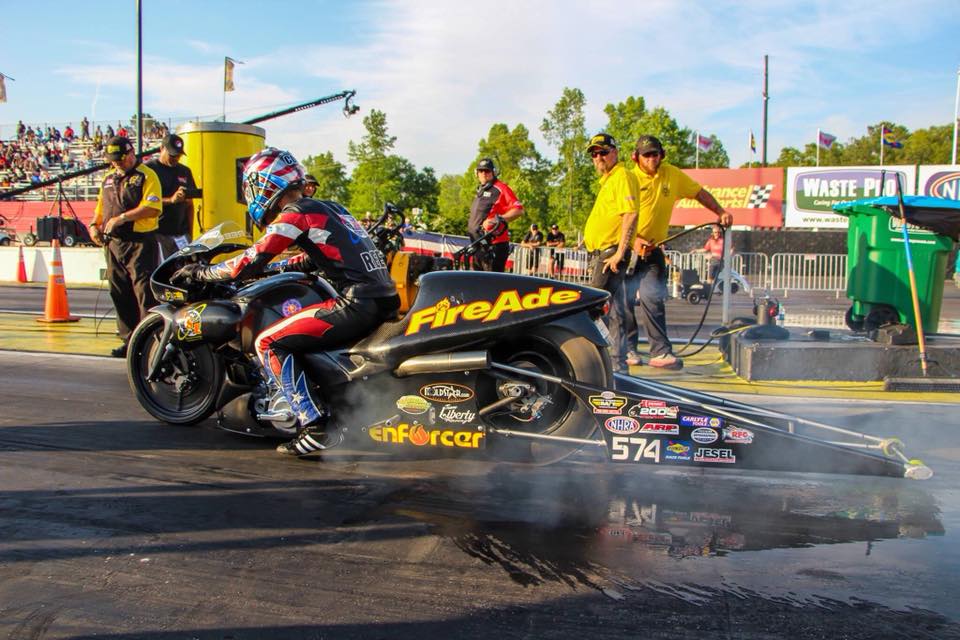 CORY REED, FIREADE/TEAM LIBERTY RACING BUELL
• 32nd Pro Stock Motorcycle race of career
• 2016 Auto Club Road to the Future Rookie of the Year Winner
• 15 round wins in the category
QUOTABLE:
"We're starting to feel more like a team," team owner and rider Reed said. "I think everybody is happier since we switched over to the Buell body and our performance has definitely picked up; it was a good move for our team overall. We made a lot of new changes and it seems like everyone on the team is happy with those changes and it's already starting to pay off for us; our operation feels more like a package than ever now."
"Since Atlanta, I've been in Ohio at Larry Morgan's shop and we've gone through the whole bike and Ken [Johnson] has been able to do the same with Angelle's bike back at our shop in Cordele. Our Team Liberty Racing group is only getting started and I think the future is bright."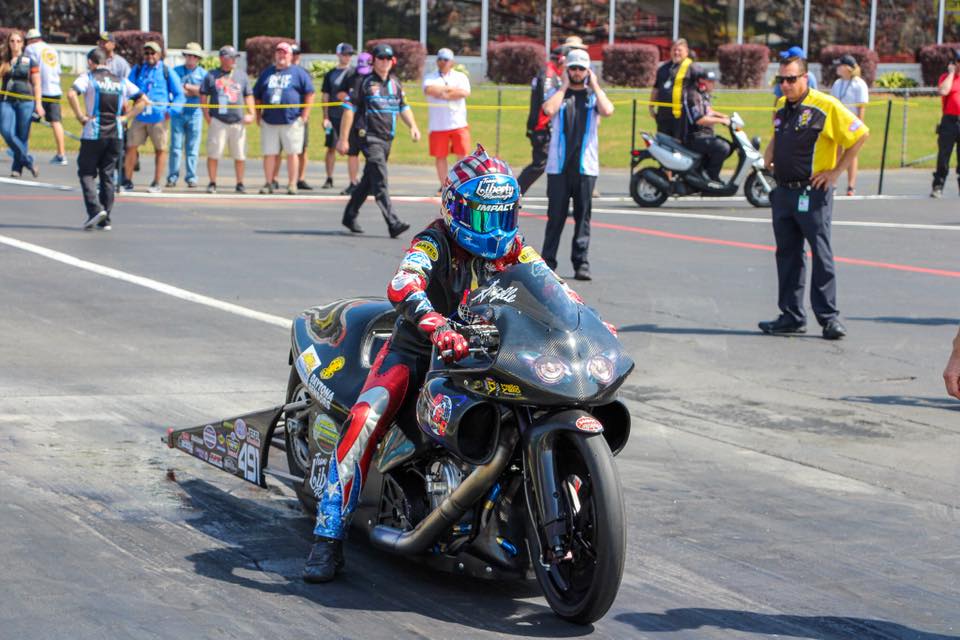 ANGELLE SAMPEY, PSE/TEAM LIBERTY RACING BUELL
• 226nd Pro Stock Motorcycle race of career
• Five final round appearances at Route 66 Raceway
o 1998 runner-up to Matt Hines
o 2001 runner-up to Antron Brown
o 2002 win over Antron Brown
o 2003 win over Reggie Showers
o 2016 runner-up to Andrew Hines
• No. 1 qualifier in 2001 and 2002
QUOTABLE:
"I told Cory and the rest of the guys on my PSE/Team Liberty Racing team that after switching back to the Buells and my semifinal performance in Atlanta, I finally have my fire back," Sampey said. "I'm ready to win. Last year, we were excited when we could get a round win and now I'm heading to each race knowing I have a chance to win it and that feels great."
21st annual JEGS Route 66 NHRA Nationals Run Schedule
FRIDAY, June 1- qualifying at 5:15 and 7:45p.m.
SATURDAY, June 2- qualifying at 3:15 and 6 p.m.
SUNDAY, June 3- Pre-race ceremonies, 9:45 a.m.
MELLO YELLO SERIES eliminations begin at 11 a.m.
21st annual JEGS Route 66 NHRA Nationals TV Schedule
Saturday, June 2, FS1 will televise two hours of qualifying coverage at 7 p.m. (ET).
Sunday, June 3, FS1 will televise three hours of finals coverage at 5:30 p.m. (ET).
PRO STOCK MOTORCYCLE POINTS
1. Eddie Krawiec, 286
2. Andrew Hines, 261
3. Scotty Pollacheck, 246
4. Jerry Savoie, 203
5. Angelle Sampey, 177
6. Hector Arana, 159
7. LE Tonglet, 154
8. Hector Arana Jr., 153
9. Cory Reed, 142
10. Steve Johnson, 121