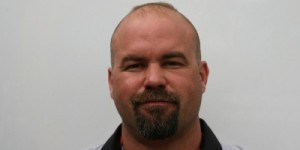 Frank Capone of Team HeadBlade/Capone Racing took all that anxiety about NHRA's Harley-Davidson Drag Racing Series  at the"The Mickey Mart Rewards Cavalcade of Stars presented by Budweiser", Summit Racing Equipment Motorsports Park, Norwalk, Oh.by bringing home a WALLY, the NHRA coveted winner trophy.
"We'd made all the adjustments we wanted to try, not knowing if they were the right direction or not. At the end of the weekend only minor tweaks made the difference.  We see know how the Harley-Davidson Drag Racing Series at NHRA works and are totally focused on our 2nd NHRA event in July at our home track at New England Dragway. It was simply amazing to race in front of 40 thousand people, It's where we need to be for our sponsors." said Capone after his win.
"We remain conmmitted to pursue points in AMRA this season," goes on to say Capone, "Our new team configuration will make that exciting also, running multiple bikes ourt of one pit will be another new experience."


May 30-June 2 AMRA Mason Dixon Dragway, Hagerstown, Md.
June 29-30 AMRA Beech Bend Raceway, Bowling Green, KY
July 19-21 NHRA Lucas Oil Drag Racing Series New England Dragway, Epping, N.H.
July 27-28 AMRA Kil-Kare Raceway, Xenia, OH
Sept. 20-21 NHRA Lucas Oil Drag Racing SeriesBristol Dragway, Bristol, Tn
Sept. 28-29 AMRA Beech Bend Raceway, Bowling Green, KY
Capone's team consists of Mark Godin, Craig Fisher, Lorne Buchanan, Katy Miller and Kelcie Edwards.
.
Capone Racing sponsors and friends supporting Capone include: HeadBlade Inc. G&G Engineering, DAS Performance, L. Buchanan Co., Gannos Machine, Energy One Clutches, Vanson Leathers and all the staff at Capone Landscape.
Capone can be reached at:
781-224-0700
Friend—Frank Capone and Holly Keller on Facebook.