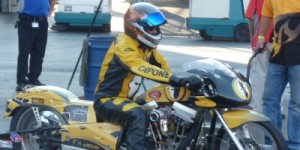 Well, the shiny new graphics on the Team HeadBlade/ Capone Racing rig did look awesome in the pits, even when the puddles were up to the axles.
Mark Godin, crew chief, and Capone pulled out last season's new and improved Pro Mod bikes only to be cursed by an electrical issue that held them off their normal pace.
On Sunday a two-stage clutch switch proved to be the pesky culprit.  After the super track prep following the rain the day before, Capone rolled right through the light, switching it to bright red and ending his day.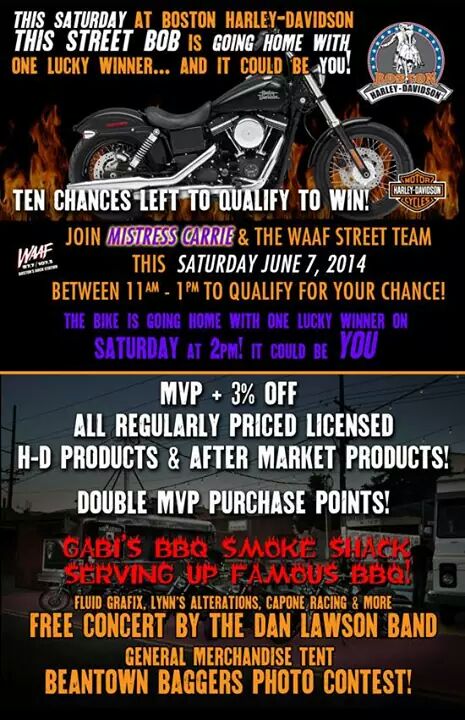 Next up, Team HeadBlade will be making an appearance at Boston Harley-Davidson, Saturday, May 7th and will be at the NHRA Bristol, TN Harley Davidson Drag Racing Series June 20-21.
Capone's team consists of Mark Godin, Erin Capone (new bride), Lorne Buchanan & Katy Miller were absent this weekend but Tucker Barnes stepped up to the plate to assist wherever he was needed.
Capone Racing sponsors and friends supporting Capone include: HeadBlade Inc. G&G Engineering, DAS Performance,
L. Buchanan Co., Gannos Machine, Energy One Clutches, PR Factory Store, Vanson Leathers and all the staff at Capone Landscape.
Capone can be reached at:
facjr88@yahoo.com
781-224-0700
www.caponeracing.com
Friend—Frank Capone on Facebook.