Every year more than 80,000 drag racers in multiple classes from all over North America take part in the NHRA Summit ET series, where points are earned at the local level, divisional racers are contested and the winners are invited to the NHRA Finals in Pomona, California to compete for a national championship.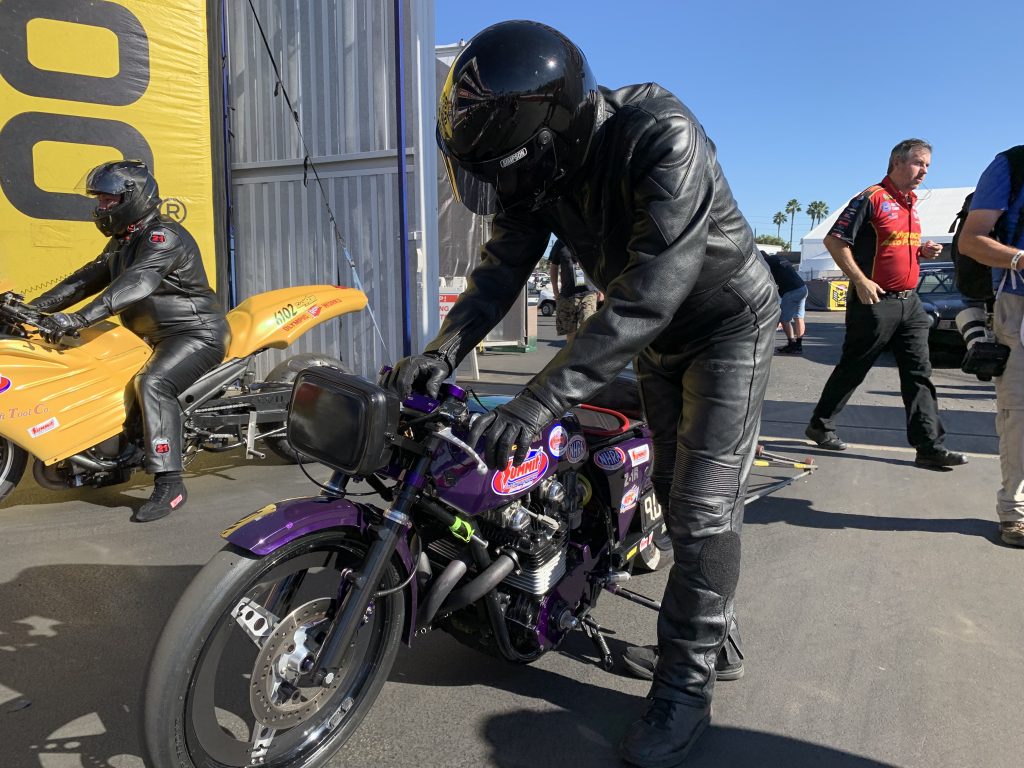 Of the thousands in ET Motorcycle only 8 make it to Pomona, with all seven NHRA divisions having a representative plus one wild card.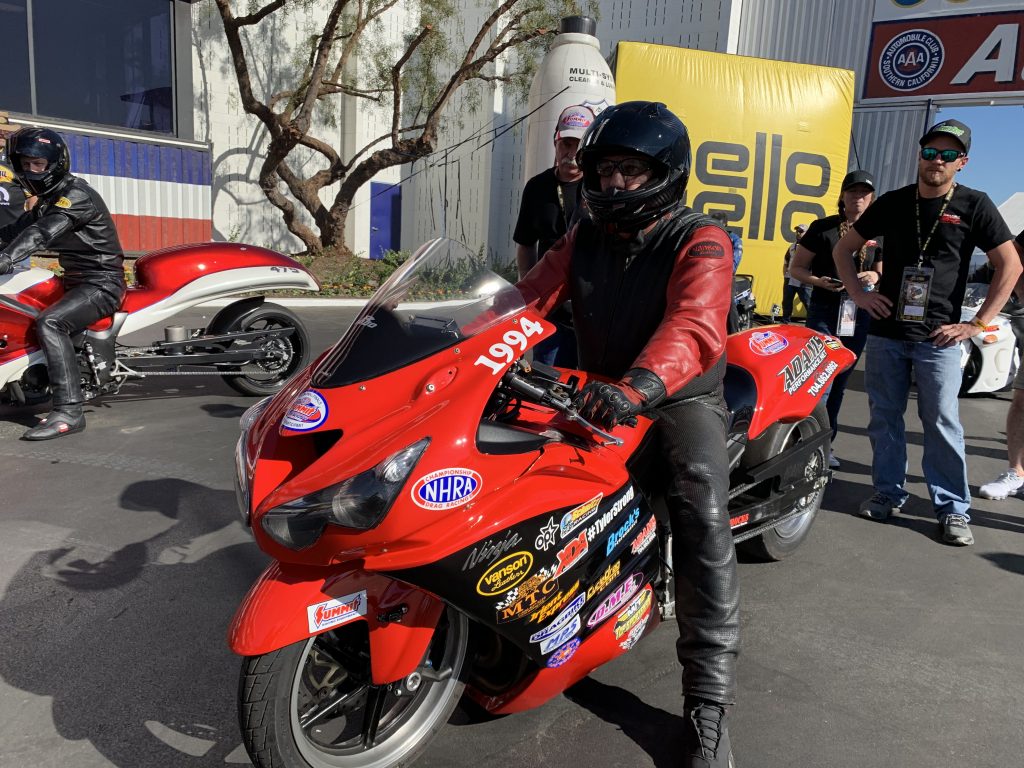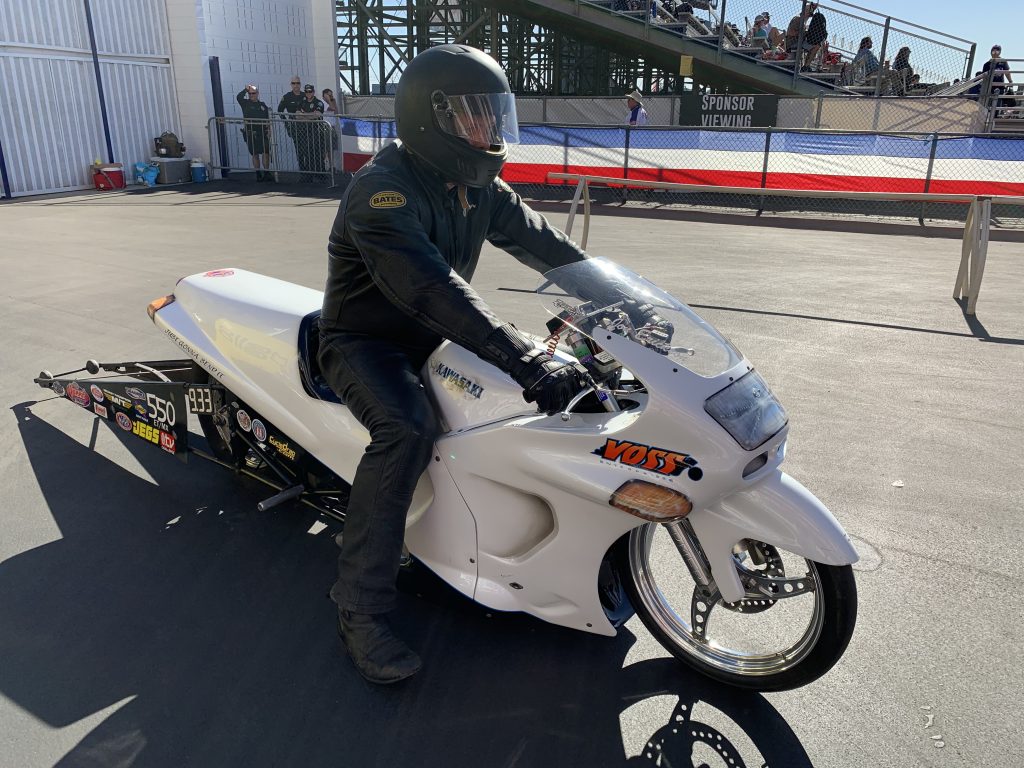 The field includes Bob Carlson out of Lebanon Valley Raceway on his IDBL – XDA standout stretched Kawasaki ZX-14, Dennis Stewart of Bradenton Motorsports Park on his Kawasaki Z1-R 1200, Larry Mota of Las Vegas on his Kawasaki ZX14 Street bike, Mike Krueger from Route 66 in Joliet, Ill and his KZ based Kawasaki Ninja, Cody Couch of Houston, Tx and his 2008 Suzuki HAYABUSA, Jason Clampitt of Minnesota on a borrowed Kawasaki KZ wheelie bar drag bike, Paul Holman out of Houston Raceway Park on his stock motor Suzuki GS drag bike and Jim Werre out of Pacific Raceways on his yellow, Brock's Performance Exhaust, MPS clutch Cycledrag stickered Kawasaki ZX-14!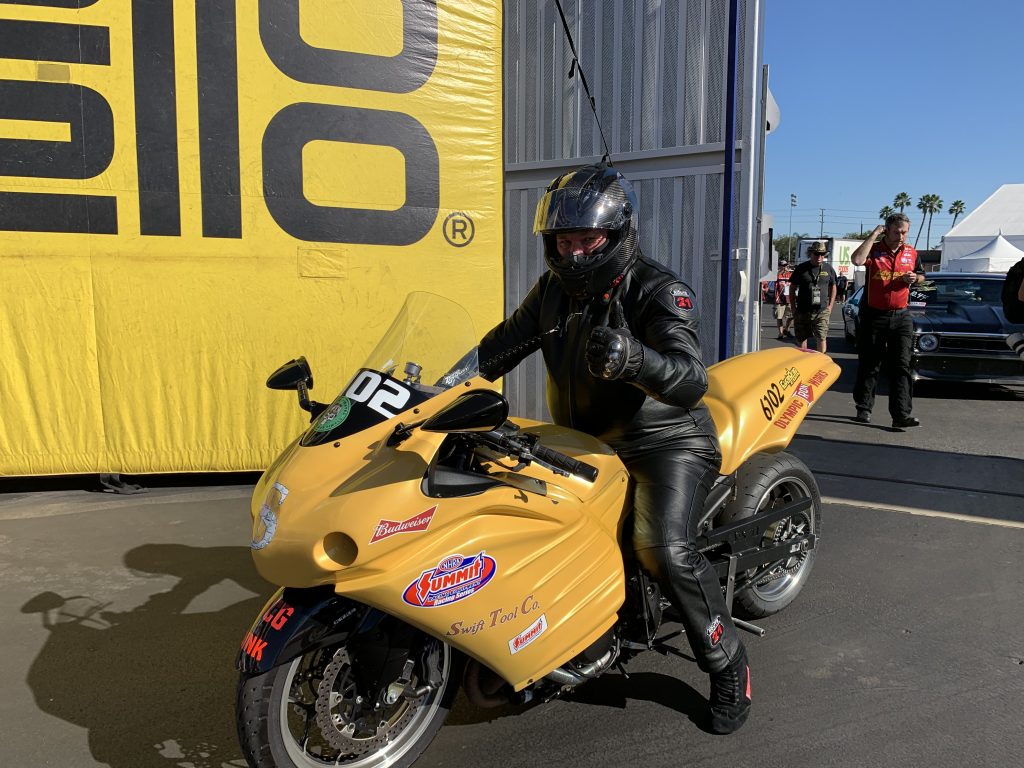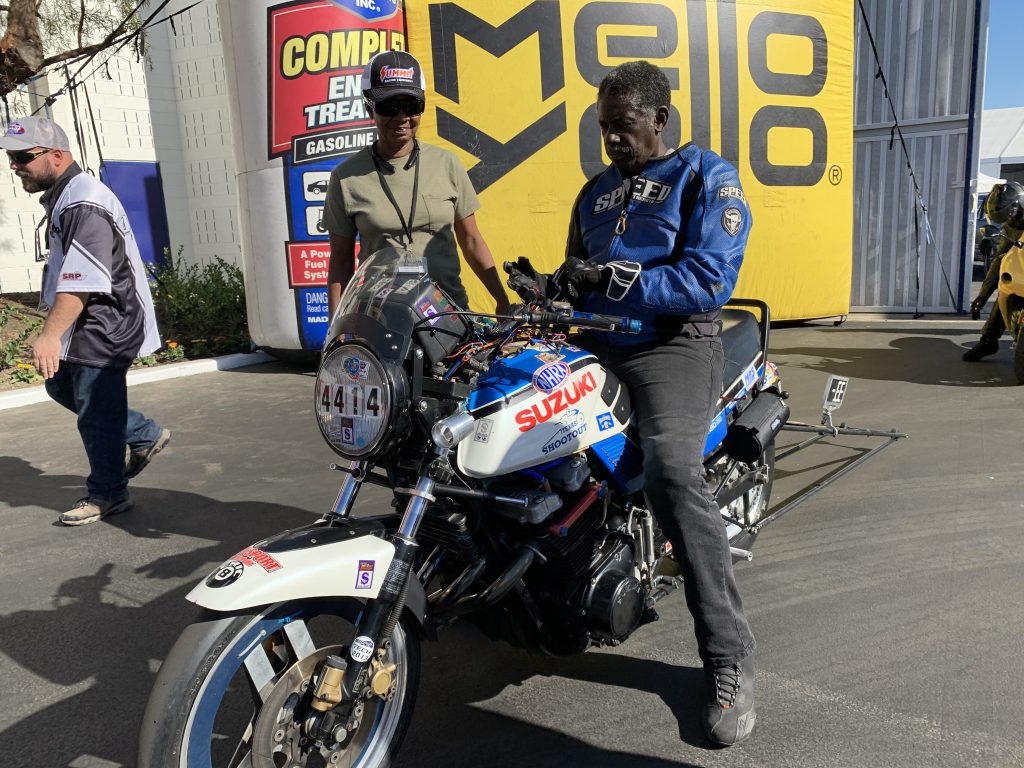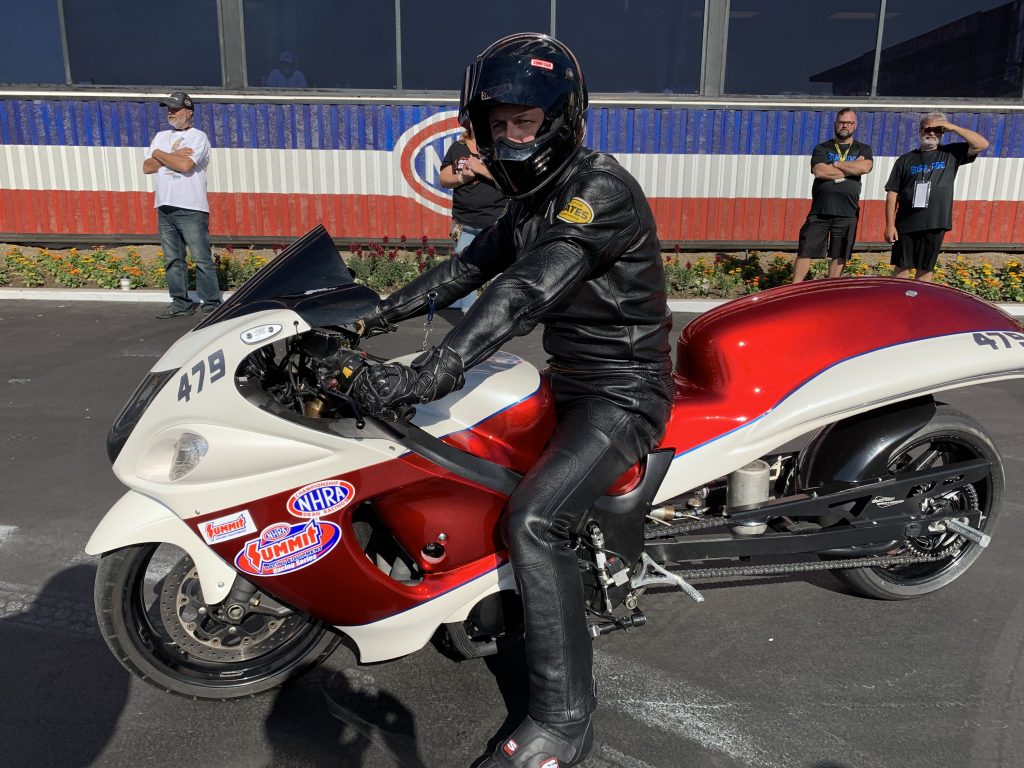 Join us, pick your winner and leave your congratulations at the end. We are asking you if you will compete in the NHRA ET series or if you plan to do so this season. Give all these great racers a share as a show of appreciation for what they were able to do. Just getting an invite to Pomona is something special. All motorcycle drag racers dream of this.
There are more videos on the Cycledrag Youtube channel (please subscribe here) and the Cycledrag.com Facebook page (Please like here) and more will be coming soon. Check back daily.