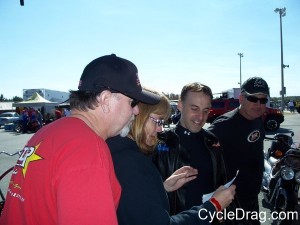 The Manufacturers Cup group has announced the first Cup race of the 2012 season on April 13-15 at South Georgia Motorsports Park (SGMP) in Cecil, Ga. (Valdosta). As one of the eight members of the Manufacturers Cup group, Star Racing will increase their involvement by sponsoring the Pro Comp Class at the April event.
As always, the Star Racing team will be well represented at the Cup race. The Star truck and trailer will feature hundreds of high performance parts at great prices and a convenient location right on the midway.
The Star Racing team fully supports the efforts of the Manufacturers Cup group and looks forward to an exciting, prosperous season as more dates are announced later.