Reaction by some of the fastest racers in the NHRA Mello Yello Drag Racing Series to the new rule eliminating the need for a 1 percent backup of a national record was generally positive.
NHRA announced Monday that a backup within 1 percent of the record for elapsed time and speed would no longer be required to hold the national record. The sanctioning body also announced that a 20-point bonus for setting the national e.t. record would no longer be rewarded.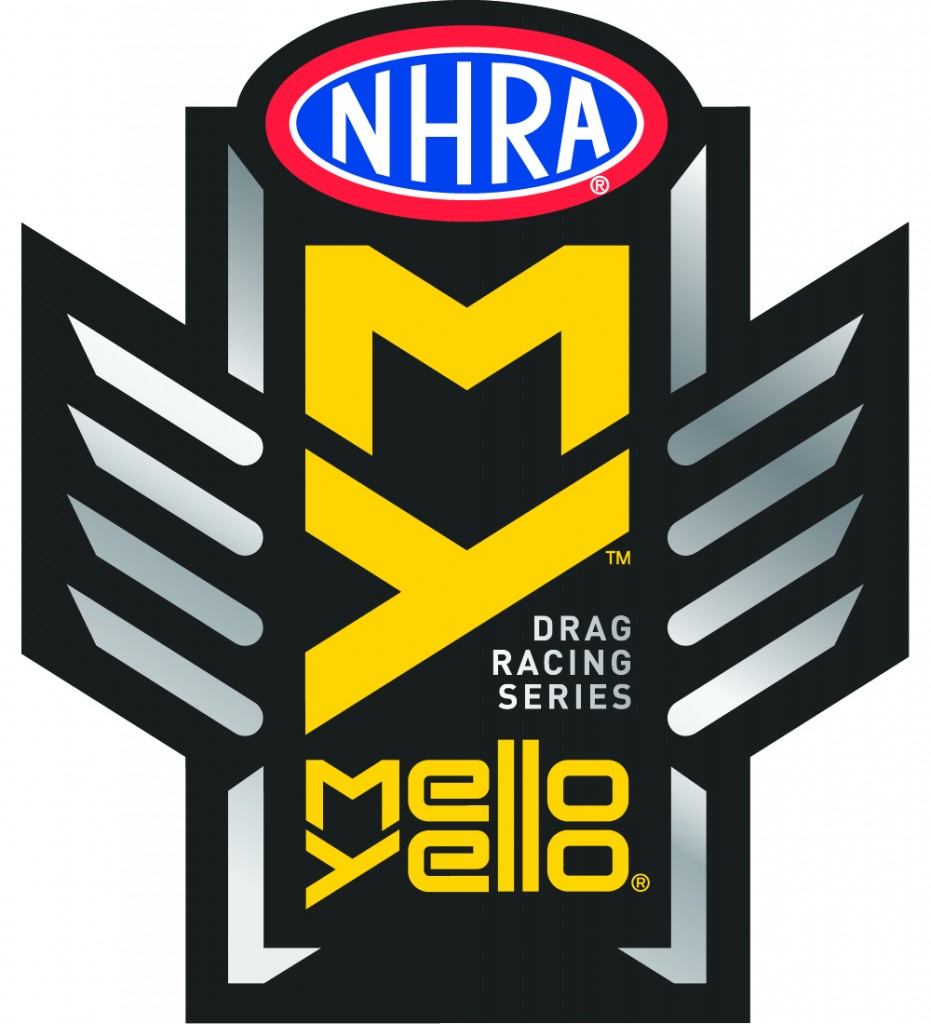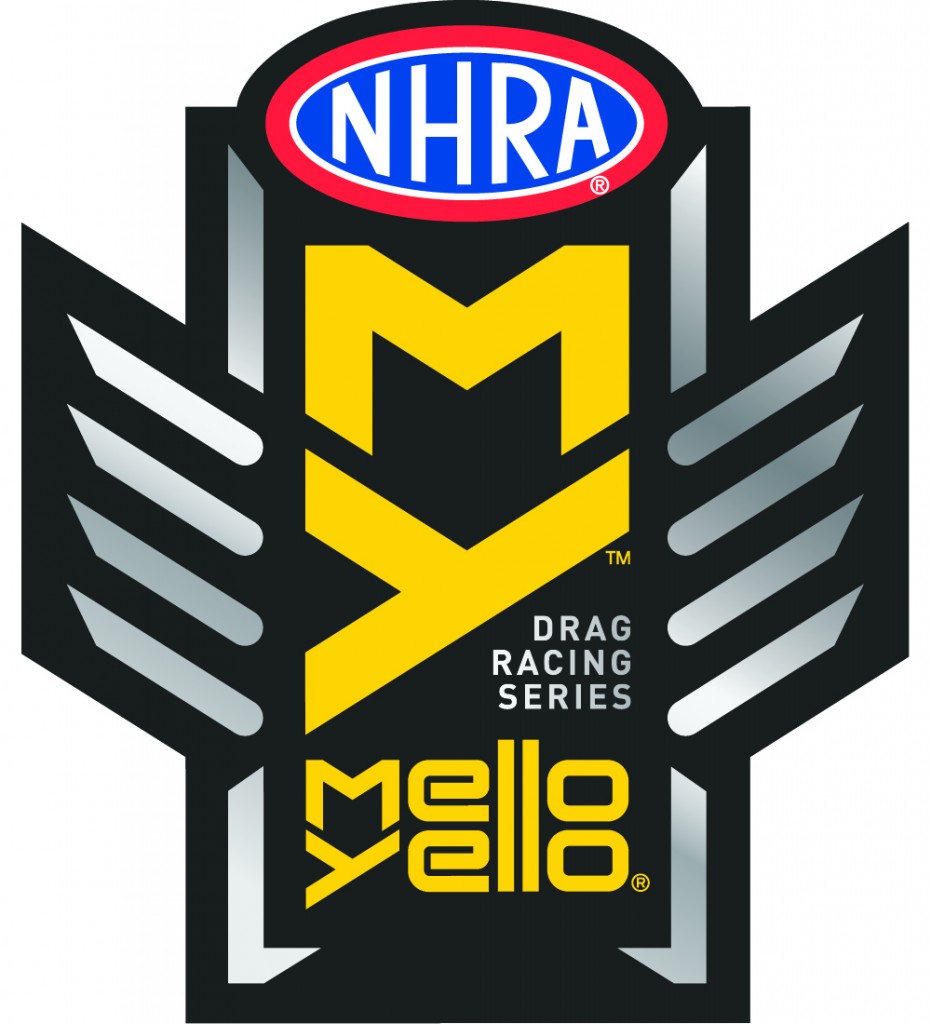 That is the only aspect of the rule change that two-time Pro Stock champion Erica Enders doesn't care for. Enders currently holds the national record for speed, 215.55 mph, which she set in Englishtown, N.J., in May 2014. She did not get bonus points for that record because only e.t. records garnered points in the past.
Erica Enders
"If they still had the points, I would be worried because anybody could go out there and get lucky and make a Hail Mary run and set the record," said Enders, who has five of the quickest e.t.s in Pro Stock history. "If you're awarded 20 points for that with no backup, that wouldn't be cool, but since they took the points away, I guess it doesn't really matter. It's just straight up for bragging rights.
"People took a lot of pride in the record, especially in the Countdown. You could make a record-breaking run, back it up, and get the points you needed. That was worth one round of eliminations, and I know that was something that played into our mindset."
The speed record holder in Pro Stock Motorcycle, Lucas Oil rider Hector Arana Jr., agreed with Enders about losing the 20 points for the e.t. record, but he still favors the new rule.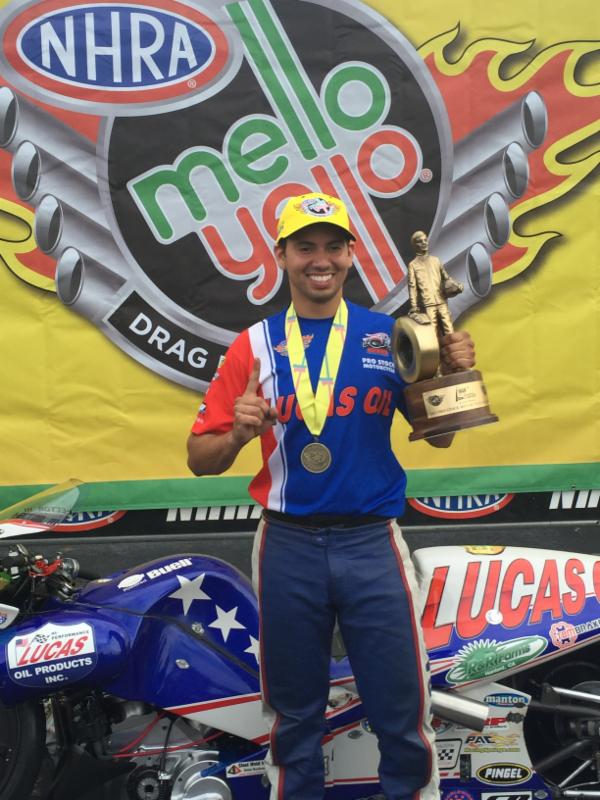 Hector Arana Jr.
"It's cool because when you do go out and run a number, that's it, you set the record," Arana said. "That's pretty neat. The clocks are better, so NHRA is confident that when you run that number, it's not bogus, it's legit.
"Sometimes, you only get one session to run the number, so it'll be good. Maybe we'll see more records broken. The only thing I'm a little bummed out about is you don't get the 20-point bonus now, but I think [the new rule] is neat."
Arana set the speed record, 199.88 mph, in Charlotte last year, and the entire Pro Stock Motorcycle class is gunning for the elusive 200-mph pass.
"We're definitely going to have stiff competition," Arana said. "Everybody saw what we were doing last year, and I know the teams are working hard because they've got the same goal: They all want the 200-mph record, and everybody wants the e.t. record.
"The 200-mph record is the last big barrier in NHRA drag racing."
Lucas Oil Top Fuel dragster driver Richie Crampton holds the third-quickest elapsed time in NHRA history, 3.695 seconds, set in Brainerd, Minn., last year. He, too, is in favor of the new rule.
"It's definitely an interesting move NHRA made," Crampton said. "It was very confusing for a lot of people, as far as backing up within that 1 percent. Having said that, I drive one of the cars in Top Fuel that can swing for the fence, and if it sticks we have a pretty good chance of setting one of those national records.
"It was kind of a surprising move by NHRA but a pretty exciting one, too."