A new approach and a calmer demeanor has already paid dividends for Hector Arana Jr. during the 2019 NHRA Mello Yello Drag Racing Series season. The Pro Stock Motorcycle standout hopes there are considerable long-term benefits that come from it, but first up is trying to get his first career victory at Atlanta Dragway.
He'll get that chance at this weekend's 39th annual Arby's NHRA Southern Nationals at Atlanta Dragway, as Arana looks to build on a strong start in 2019 on his Lucas Oil EBR. The first rider in Pro Stock Motorcycle history to go 200 mph has a win and two semifinal appearances thus far, currently sitting third in points heading to Georgia's House of Speed.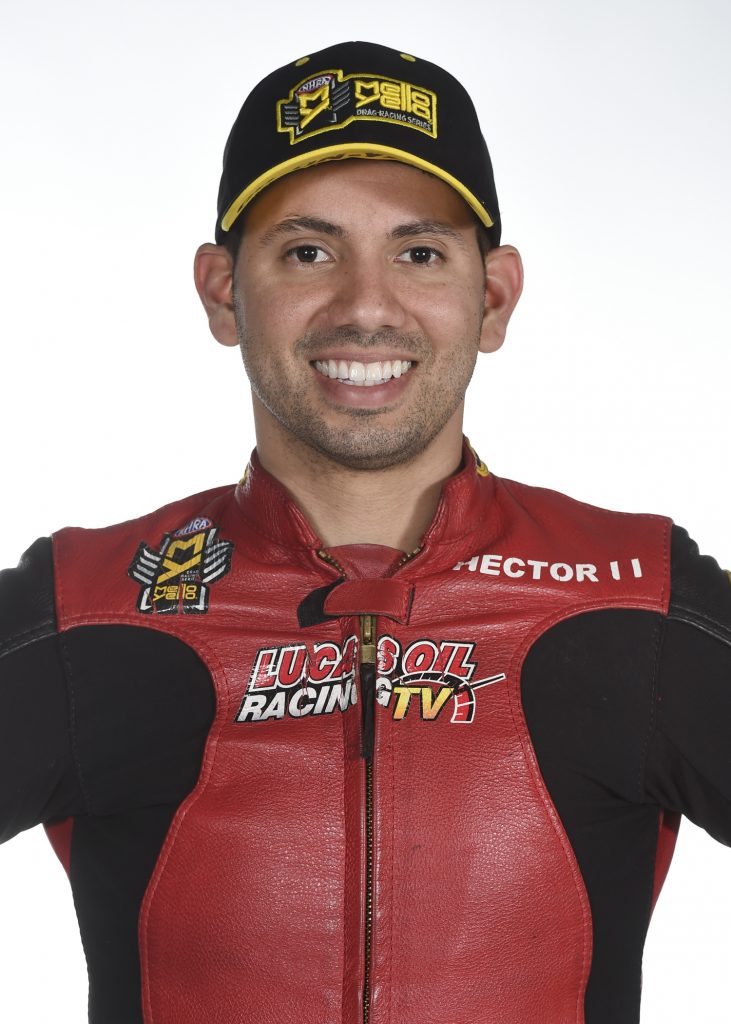 "We're definitely in a great spot this year and we're trying to race this year with a plan and strategy," Arana said. "We're focused on trying to look at the long-term and trying to study each run. If we have issues, we want to focus on how to fix them and prevent them. If we can figure out how to get through any issues now, we'll be good in the Countdown to the Championship. We definitely have a strategy, but I feel like we're in a good place and I feel a lot stronger mentally."
Leah Pritchett (Top Fuel), Courtney Force (Funny Car) and Eddie Krawiec (Pro Stock Motorcycle) were last year's winners of a race that will be televised on FOX Sports 1, including finals coverage starting at 6:00 p.m. (ET) on Sunday. It is the fourth of 16 races during the 2019 Pro Stock Motorcycle season and Arana is sitting in a great position heading into the bulk of the season.
He has qualified in the top four at the first three races, winning the four-wide event in Las Vegas and advancing to the final quad last weekend in Charlotte. More than anything, though, is an increased comfort level on the bike. In a class loaded with talent, Arana admitted to putting too much pressure on himself in previous seasons. Through plenty of work in the off-season, Arana believes he's changed that and he's already noticed a difference in his performance.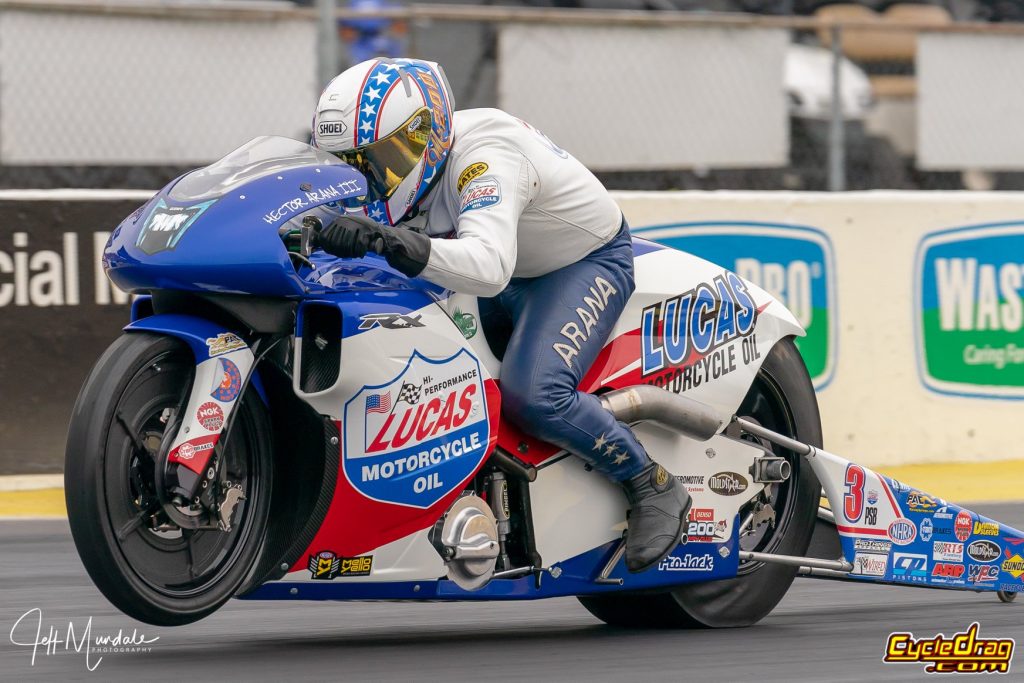 "You have to believe in yourself and get in the right mindset," said Arana, who has 15 career wins. "My focus is to not even think about the bike when I get up there. My focus is to be consistent as a rider, and to repeat and do the same thing every time. The beginning of last year and the year before that, I had issues where I was red-lighting and then I would be nervous about a red light and be super late. But I've got myself in a good place. You've got to have the right mindset in this sport. I've figured out a way that when I get on the bike, I relax, get in my happy place and have fun."
It appears to be bringing out the best in Arana, but he'll be challenged by plenty of top riders in Atlanta, including points leader Andrew Hines, who has two wins in 2019, Eddie Krawiec, defending world champ Matt Smith, Karen Stoffer and Ryan Oehler. Arana, though, is only concerned with his own performance and has been working hard to perfect every part of his riding. Even while tuning his bike, he's managed to stay locked in on the driving aspect when it comes time for that, and Arana believes that will continue to pay off this season.
"I've been practicing a lot in my basement to make my movements and reaction second nature," Arana said. "You want to get where you don't think about it. When you think, that's when you make mistakes or you're late on the light. The more I can just dial in and not think about things, the better I am. I just want to keep this up. We've got a good set-up in the bike right now and I'm enjoying riding this Lucas Oil EBR."
Mello Yello Drag Racing Series qualifying will feature two rounds at 4:00 and 7:00 p.m. on Friday, May 3 and the final two rounds of qualifying on Saturday, May 4, at 12:00 p.m. and 3:00 p.m. Final eliminations are scheduled for 11 a.m. on Sunday, May 5.
There are videos on the Cycledrag Youtube channel (please subscribe here) and the Cycledrag.com Facebook page (Please like here) and more will be coming soon. Check back daily