Cory Reed is one of the new young faces in the NHRA Pro Stock Motorcycle class. The 23-year-old former professional motocross racer is turning heads with his quick progression in the class and much of it can be attributed to the experience of the Star Racing team and his 3x Pro Stock Motorcycle World Champion teammate Angelle Sampey.
Reed is the son of Jim and Annie Whiteley. Jim is a World Champion in Top Alcohol Dragster who now races in the highly unpredictable Pro Mod class and Cory's mom is a very successful Top Alcohol Funny Car driver and was the 2012 West Region Top Alcohol Funny Car Champion in her rookie season. The Whiteley's company J&A Services is also the title sponsor of the NHRA Pro Mod class. Coming from a champion racing family, it is no surprise that Reed has done well thus far in his debut season.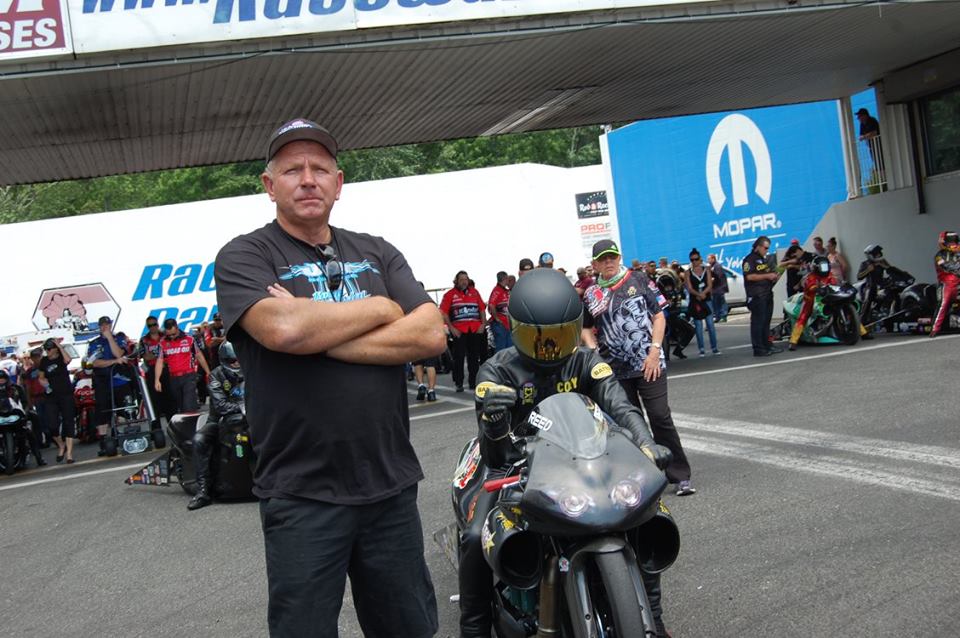 Like many racers his age in the NHRA, Reed began his racing career in the Jr. Drag Racing League.
"When we were younger, we had Jr. Dragsters and dirt bikes," Reed reminisced. "My mom didn't like the dirt bikes that much and she ended up selling them because she was scared of us hurting ourselves. That happened around the time we started racing Jr. Dragsters and we did that until I was about thirteen."
The adrenaline of Jr. Dragsters didn't fulfill Reed as much as being on a dirt bike did so he told his dad Jim that he wanted to get back into riding dirt bikes and transition away from Jr. Dragsters. When Reed was told he could only race dirt bikes if he got good grades, he brought home his next report card to his parents with straight A's.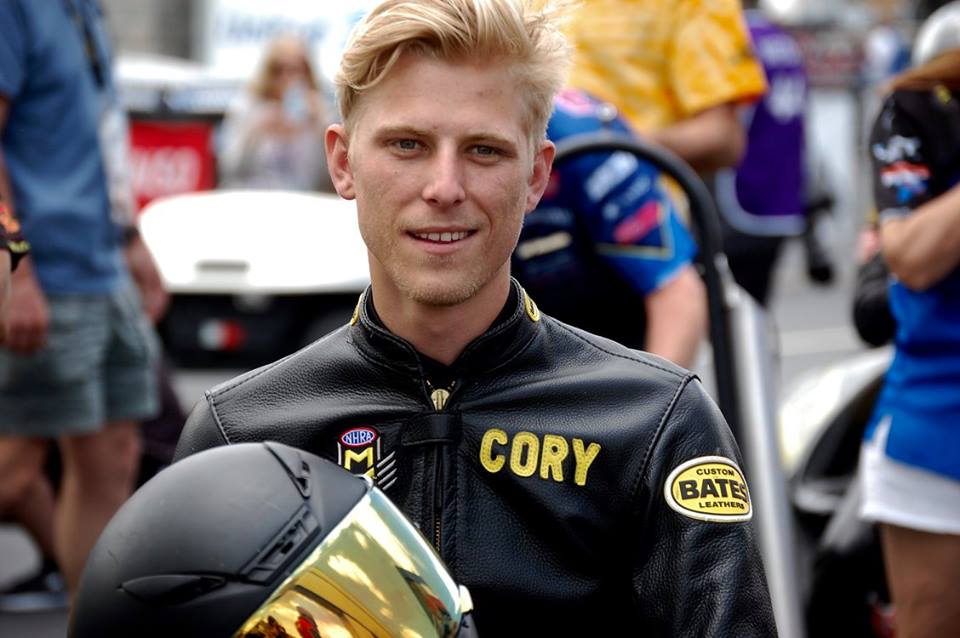 "My dad bought me my first bike and it was a KTM 105," he said. "I ended up breaking my elbow on that bike and it took six months to heal. That crash made me want to ride even more but my dad said I couldn't race again unless I proved to him that I could be safe on one so I did everything I could to impress him like jumps and climbing big hills."
Throughout his motocross career, Reed took the proper path of doing amateur races and eventually advancing to the professional level. Like many in the sport, he experienced several injuries in his motocross career including multiple concussions, broken ribs and a lacerated kidney and spleen.
"After one of the last concussions I got when I raced motocross, I waited the three weeks for my head to heal," Reed remembered. "I ended up doing a few more Arenacross races and I crashed breaking my hand when I landed on the concrete and I knocked myself out again. After that crash, I was driving home and I looked at my girlfriend at the time and told her I thought I was done racing motocross. I called my mom to tell her and she was the one that suggested I check out George Bryce's school and here we are."
Reed signed up for George Bryce's Motorcycle Drag Racing School in January of 2015 and had found his calling.
"My dad and I went to George's school last year and I thought the Pro Stock Motorcycles were bad ass; they're really sweet," he smiled.
"I felt pretty decent when I made my first pass and I knew I wanted to do it and could be good at it. From there, I went to the races and helped the team when Angelle raced."
"Being on the crew last year definitely helped me for my rookie season this year," he acknowledged. "Working on the bike and being next to Ken Johnson to learn how things work was really cool. My dad can build his whole car by himself and that's how I want to be with the bike. Helping Ken build my bike and spending time with him in the shop has helped me get to the point where if something goes wrong on my bike, I kind of have an idea of what's going on and I appreciate the Star Racing team for all of that."
Another big bonus about being on Star Racing's team is his access to the advice and knowledge of three-time Pro Stock Motorcycle World Champion Angelle Sampey.
"I have a three-time champ on my side and she's awesome," Reed said about teammate Sampey. "I think it definitely gives me the upper hand because she's not scared to share things with me and tell me things to do or not do. Like in Atlanta, she told me that there was a bump between third and fourth gear and my shift light will come on but not to shift because I'd be short shifting. She told me right before I ran and as it happened, I was so happy she told me that and prepared me."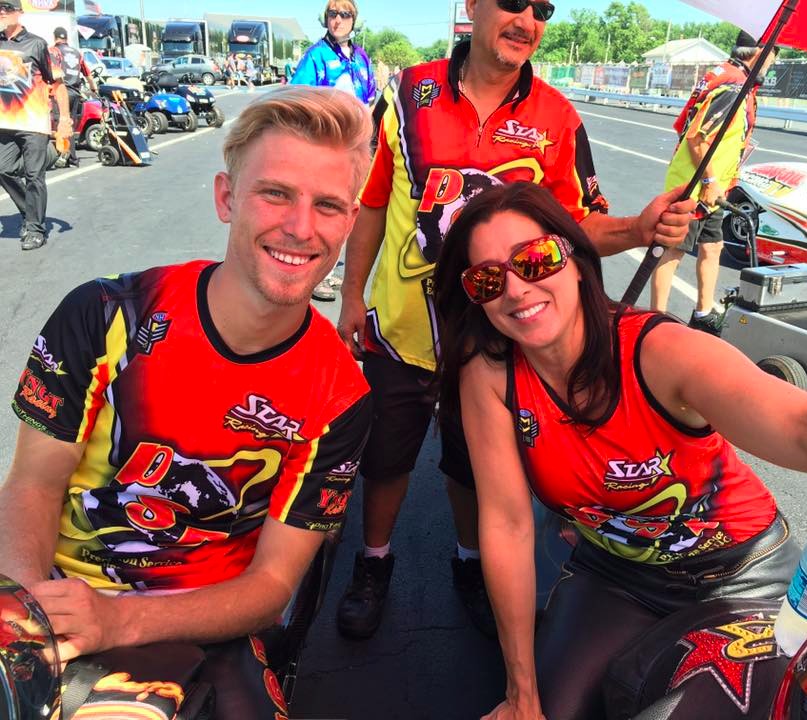 As any racer in their rookie season, there is growing pains to be expected. Reed knows having Sampey as his mentor is something most rookies could only dream of and he believes the growing pains will be minimal with Sampey on his side.
"I'm not afraid to ask Angelle something if I have questions; she's always been very open with me," he said. "Even when we're signing autographs, she'll make sure the people are getting my autograph too. She'll grab the hero card, hand it over to me to sign and then hand it back to them. Anybody would be lucky to have her as their teammate."