Scrappers Racing entered race day with just two vehicles in competition. Mike Salinas qualified seventh in Top Fuel and Jimmy Underdahl qualified fifteenth in Pro Stock Motorcycle. Jianna Salinas did not qualify, missing the 16- motorcycle field by 0.05 seconds.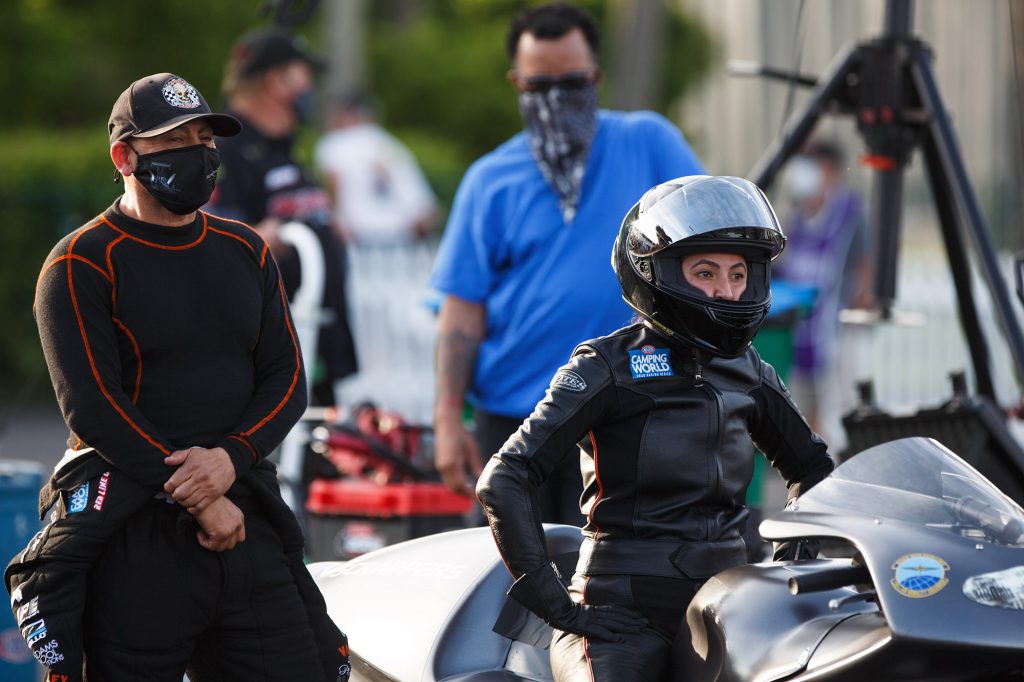 Jasmine Salinas walked away from a blow over accident Saturday afternoon after qualifying second in Top Alcohol Dragster; her car was loaded onto a flatbed truck and is unusable.
During Sunday's eliminations, Mike Salinas faced Antron Brown first round. He ran a 3.737 against Brown's 3.759 but left the starting line behind Brown and ultimately lost on a holeshot.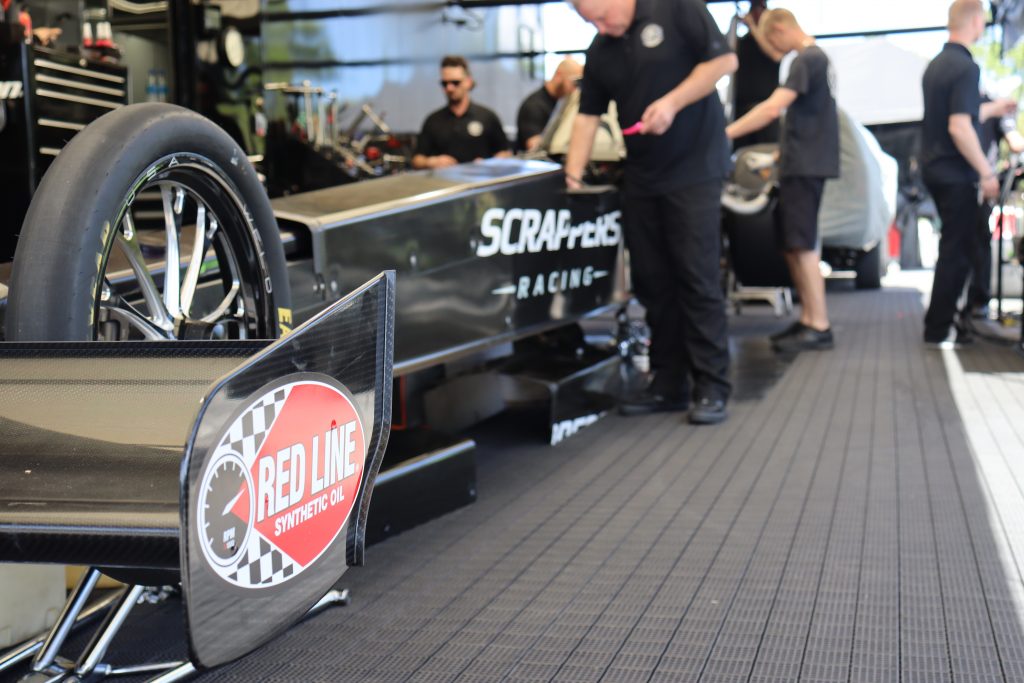 "Car was great, team was great, everyone did their jobs. I didn't do my job," Mike said. "We got our car back, so we'll look forward to the next race, go after this thing, I think we'll have a good time."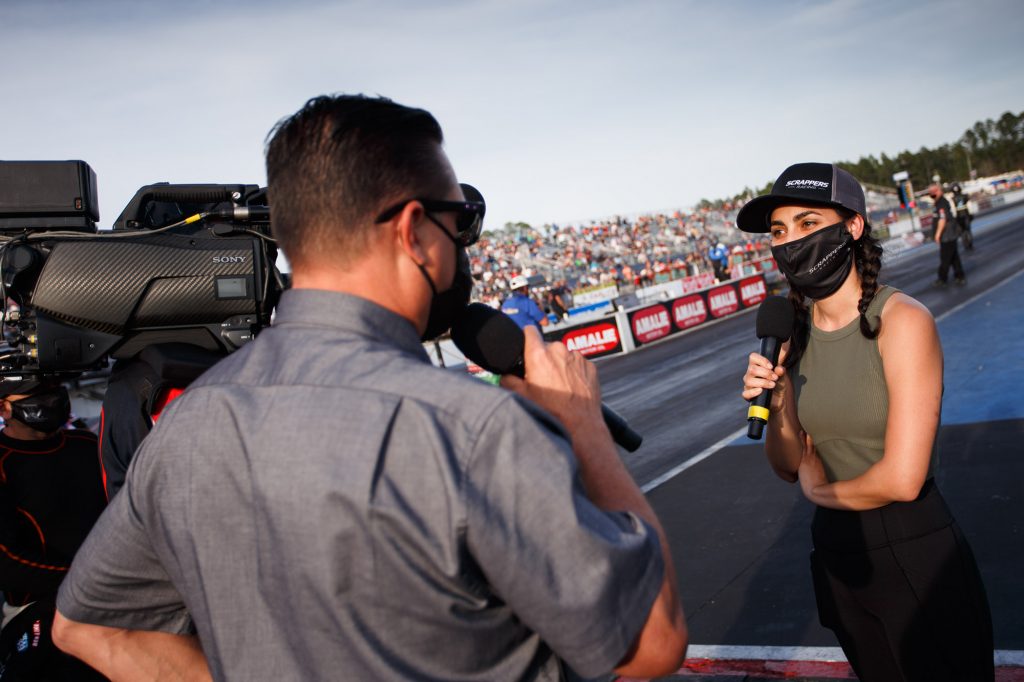 Jianna Salinas watched from the starting line as teammate Jimmy Underdahl ran 6.915 against Matt Smith's 6.811 during the last pair of Pro Stock Motorcycle in round one. Underdahl was pleased with his improved 60 foot time, "but we're just losing it in the back half, I think we'll just send these motors in to get freshened up for the next race." Jianna reflected on her weekend, highlighting that they have the motorcycle running straight down the track consistently; something they battled often in 2019. "My bike obviously has a lot more in it, but there is a lot of
things that I'm still working on. I think we're progressing really well, and we're excited to get to the next race."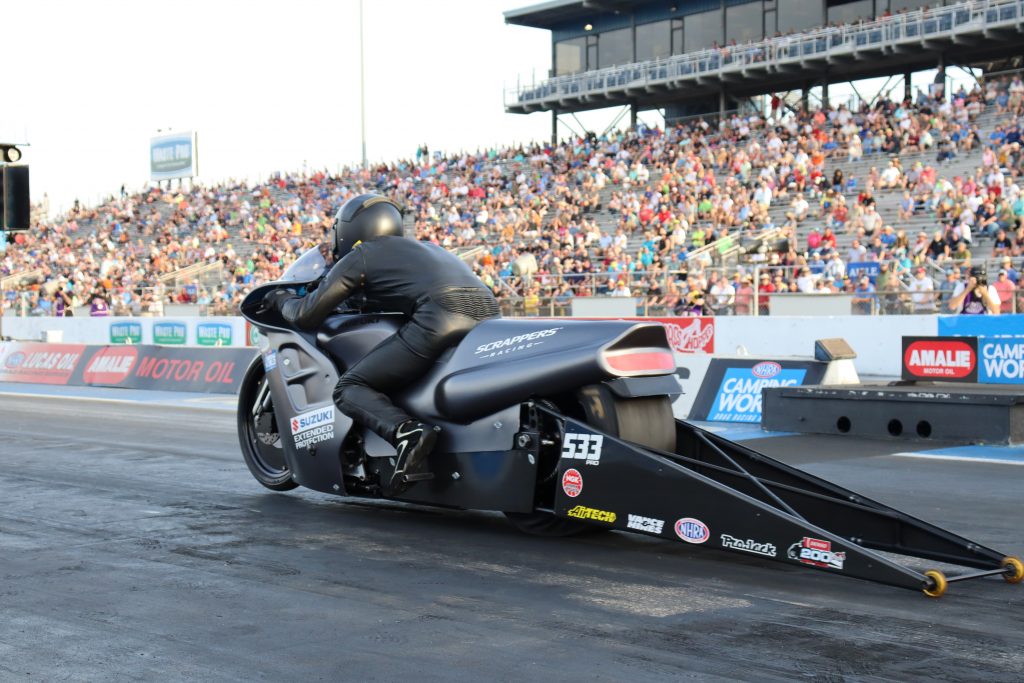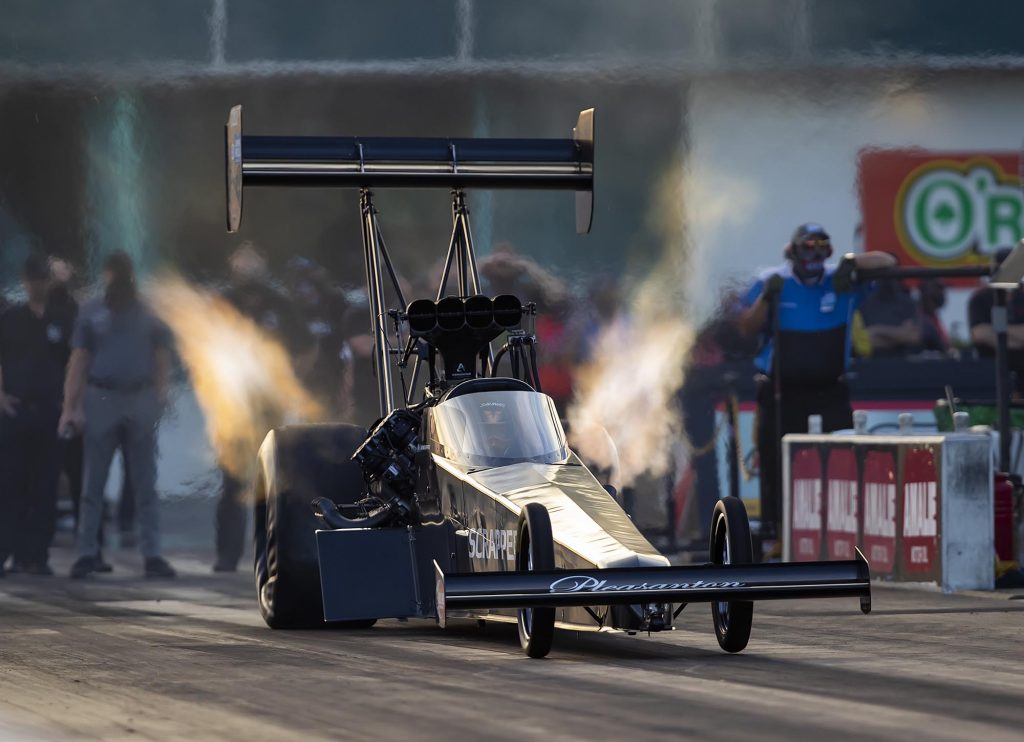 The season opener was filled with highs and lows for Scrappers Racing and the Salinas family. They are leaving Gainesville intact and motivated to improve performance at the next event. Jasmine Salinas hopes to put together a new car and get back into the seat as soon as possible.
"We're going to head back to Indy, regroup there, and try to get the new car going. Hopefully, we can get back to a race soon, I'm thinking maybe Atlanta, but we'll see what happens." She received the "all clear" from medical staff at UF Shands Hospital Saturday afternoon and returned to the track to watch Mike and Jianna make their last qualifying runs. Jasmine is feeling well and already awaiting her return to Top Alcohol Dragster.
There are more videos on the Cycledrag Youtube channel (please subscribe here) and the Cycledrag.com Facebook page (Please like here) and more will be coming soon. Check back daily.
To take advantage of some amazing discounts at Brock's Performance, click – http://brocksperformance.com?aff=12
USE cycledrag5 coupon code.