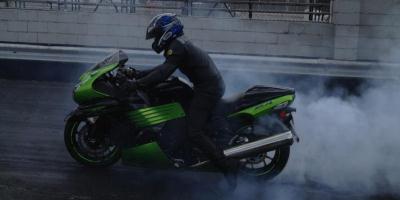 Manufacturers Cup and MIROCK racer Richard Gadson suffered a top-end crash while testing in Atco, NJ, Tuesday April 24th.  The good news is Gadson escaped without suffering any major injuries.
On his Facebook page Gadson wrote, "Well I had my first major racing crash at Atco. Went down on the big end of the track. Thanks to my lord and savior Jesus Christ, I was able to walk away from it. I'm bruised, burned, and banged up…. BUT I'm ok!! I would like to thank Atco's quick ambulance crew, and my friends and family for cleaning me up and helping me heal. I'll be ok."
Cycledrag wishes Richard a speedy recovery.