Top Fuel Nitro Harley racer Ryan Peery, 36, Milford, OH is having a banner year. Peery scored his third AHDRA win of the season at the Buckeye Nationals at National Trail Raceway near Columbus, Ohio on Father's Day weekend.
He has also gone to a final in AMRA and qualified on the pole in the the NHRA this season.
Peery has been involved with Nitro Harleys since 2014 on the building and tuning side and has been riding for four years. Peery is not exactly sure what to attribute the surge in performance to.
"I don't really know what's helping us other than a lot of hard work," Peery said. "I spent a lot of time traveling back and forth to Jay Turner's shop, learning every nut and bolt on this bike. It's coming together and everything is working to perfection."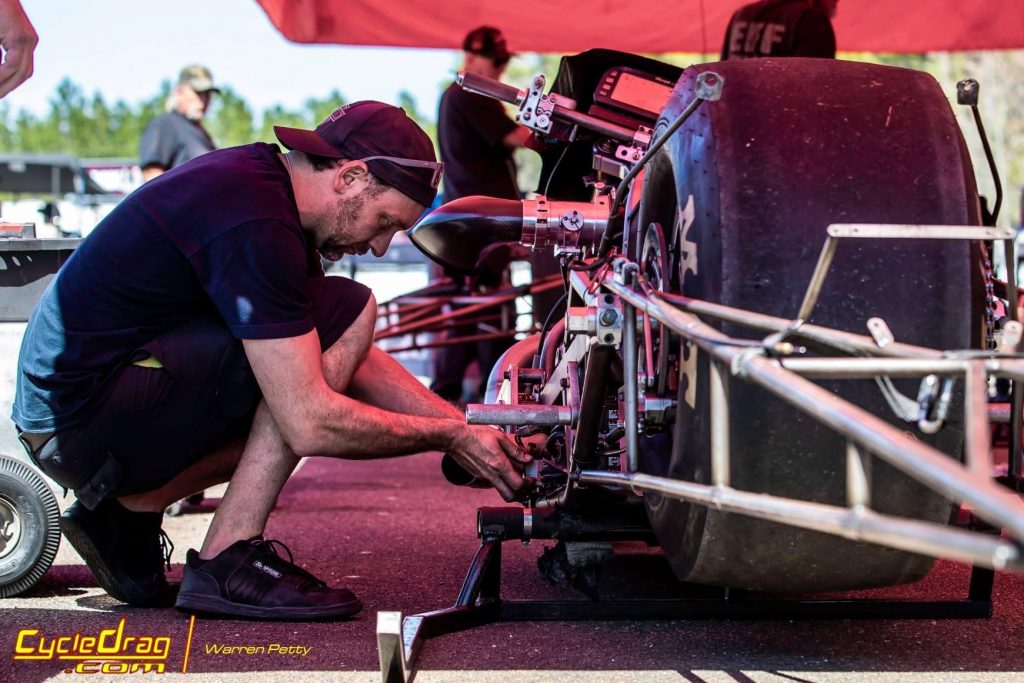 Peery debuted his bike last year in Indy and has been fine tuning it ever
since.
Peery knew Columbus would be an incredibly challenging weekend with no past data to use, six other top notch competitors in attendance and less than favorable conditions with a rain out on Saturday.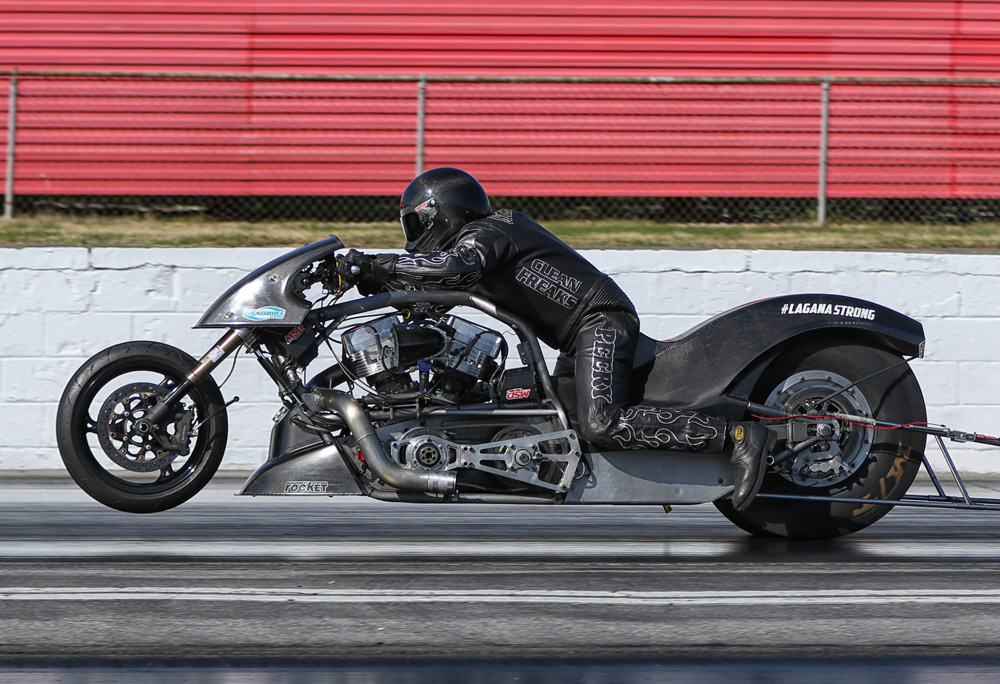 "This past weekend was really tricky as a lot of us have never raced at National Trail. Not only was it was a new venue, everyone was at a disadvantage with the air being so bad," Peery said. "After the rain they moved one qualifying pass to Sunday morning. There wasn't going to be any record-breaking passes but if you could get into the 60's or 50's you had a good tune-up."
The density altitude was about double what Peery was used to. Nonetheless Peery qualified No. 2 with a 6.54 behind Tracy "Bad Apple" Kile's 6.48.
"Kile definitely found something, breaking into the 40's a couple times, but we figured we could compete and be consistent with 50's and hopefully get to the finals to go for it," Peery said.
Peery ousted the returning Frank Capone in the opening round and then fellow Ohioan Jake Storduer in round No. 2.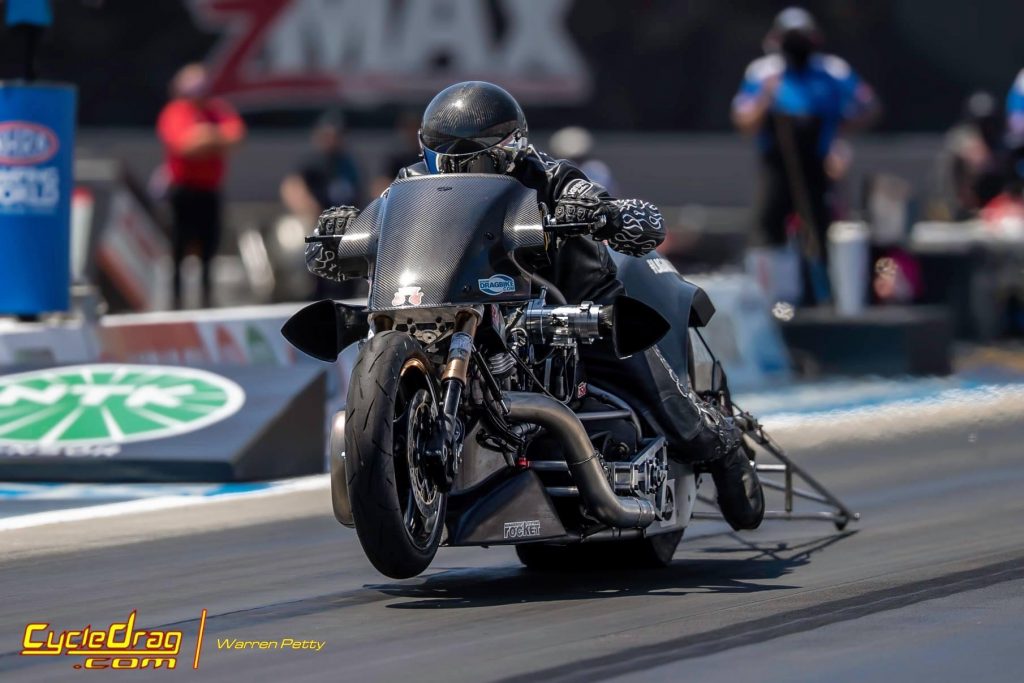 "We ran a solid pass in E1 then went for more in E2 but caused the bike to drop a hole. Luckily Jake dropped a hole before we did and we got to the finish line before him to put us into the finals," Peery said. "We used that data to figure out what we could get by with and hoped we had a low 50 pass to give Tracy a run," Peery said.
In a thrilling final, Peery ran a 6.55 to defeat the 6.84 of Kile.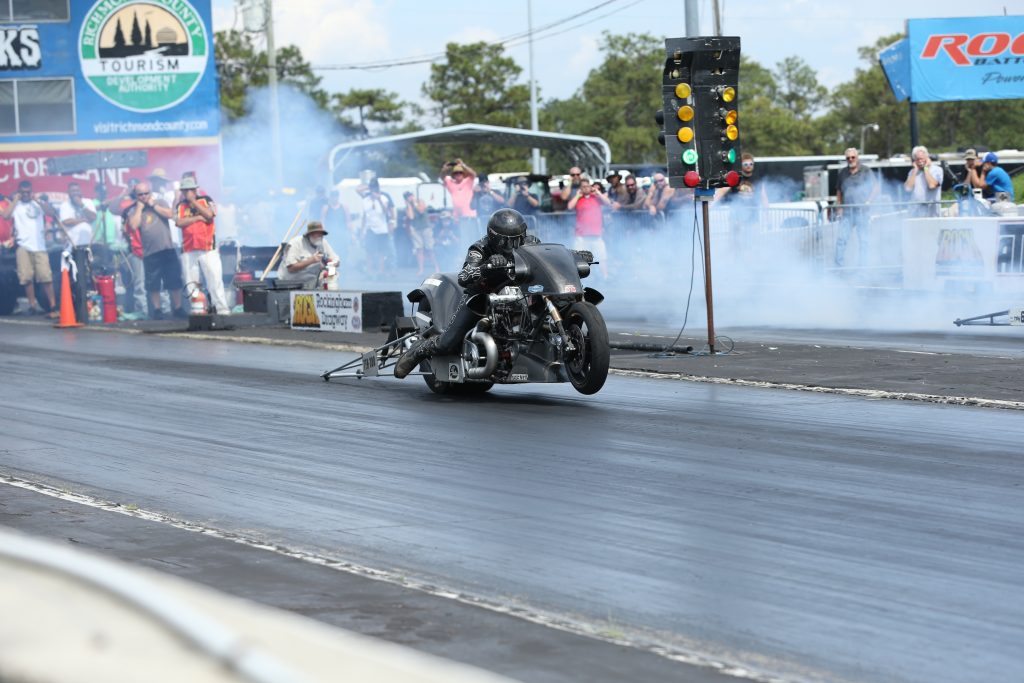 "Sometimes things don't work out and sometimes they do. We ran a solid 50 pass and it looked like Tracy dropped a hole at about 1000' and we got the win," Peery said. "It was the best Father's Day as I had my son, Eli, there with me. I'm very thankful to all that have helped me this year especially Jay and Dorothy Turner, Rex Harris, Brett Yarbourough and Eli Ciesielczyk, and Chris Smith and Buddy Johnson.
Next up for Peery is a trip to Bowling Green Kentucky for an AMRA Showdown.
There are more videos on the Cycledrag Youtube channel (please subscribe here) and the Cycledrag.com Facebook page (Please like here) and more will be coming soon. Check back daily.