Overcast conditions helped produce record-setting runs at the International Drag Bike League (IBDL) DME Fall Nationals held at Maryland International Raceway last weekend. However, those conditions also produced rain late Sunday, meaning eliminations in four divisions – the Orient Express $10,000-to win Pro Street Battle Royale, DME Racing Real Street, Vance & Hines 4.60 and APE Top Sportsman – will be completed at the IDBL World Finals on Nov. 3-5 in Rockingham, N.C.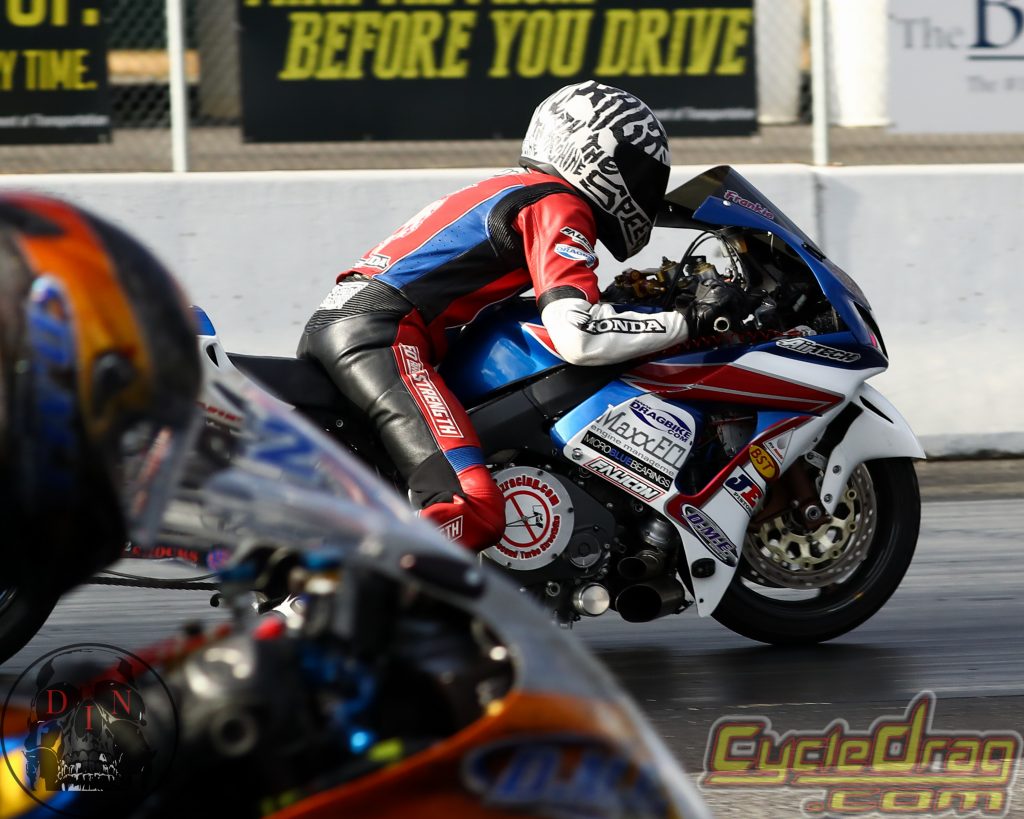 With ideal conditions during pre-race testing, Richard Gadson recorded the quickest street bike run ever (6.65 seconds) on his fan favorite "old school" nitrous GS. In Real Street, "Super" Dave Stewart holds a provisional record heading into Rockingham with a 7.714-second pass, backd up with a 7.715.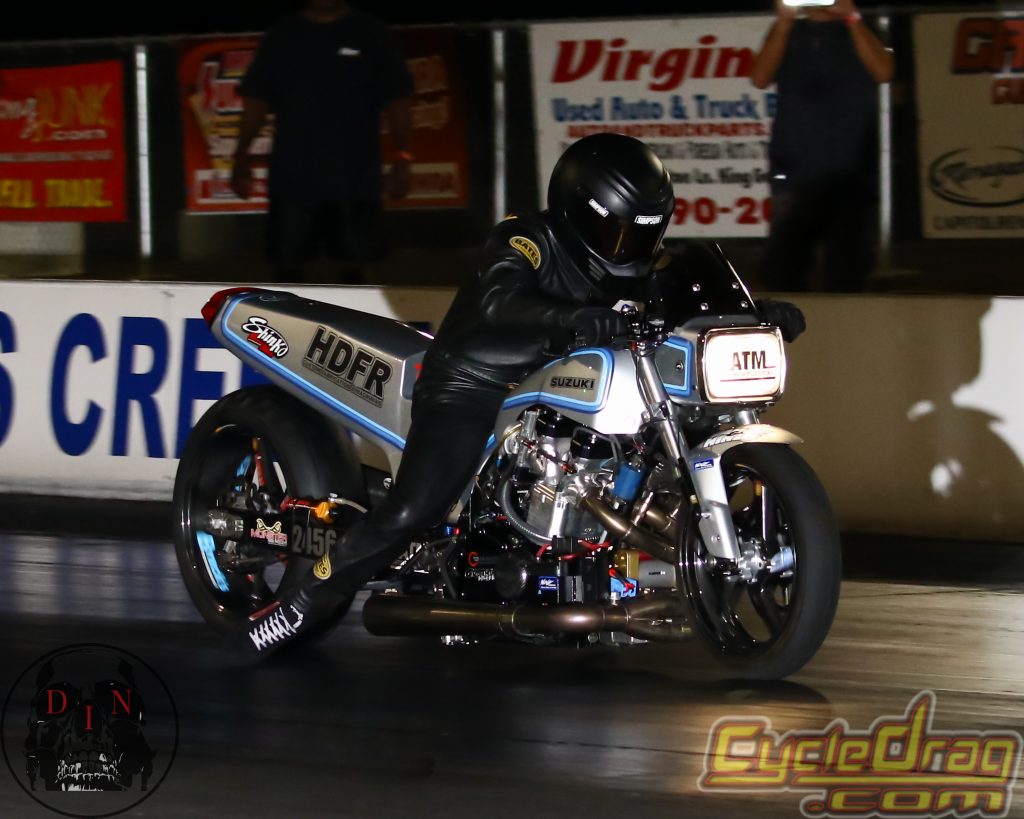 "Spiderman" Larry McBride had no problems running crowd-pleasing, five-second elapsed times all weekend. Those included a 5.79 at 243 mph on Friday night, en route to winning the IDBL APE/Pingel Top Fuel Championship.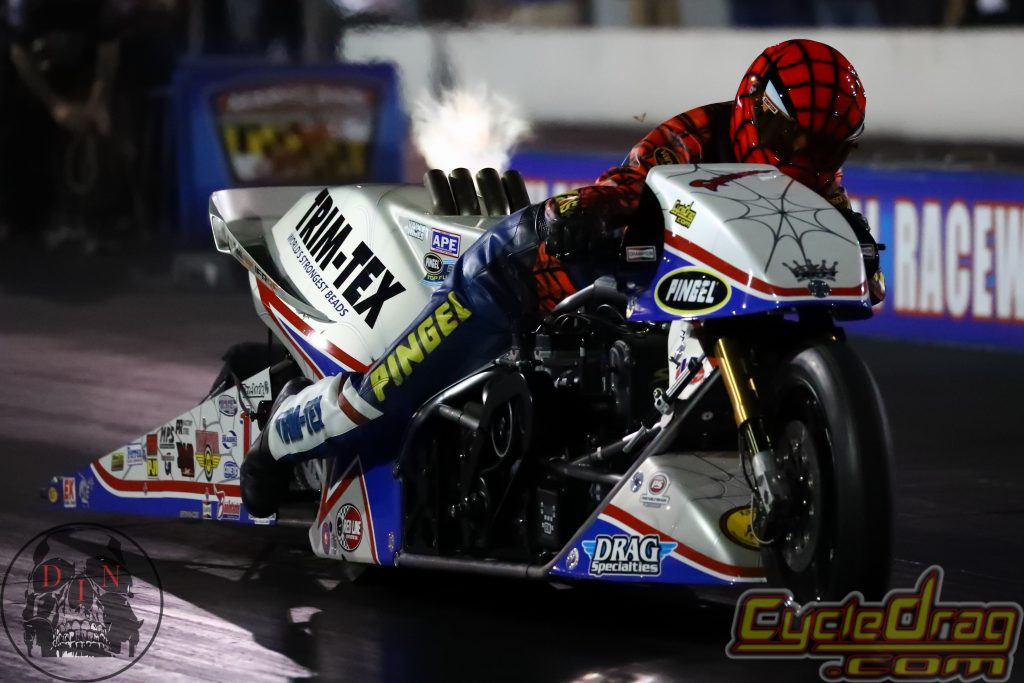 "We have a lot of fans here. This is like my home track," McBride said. "I really appreciate all the support and I had a great time in the IDBL this season."
The inaugural Trim-Tex Nitro Harley championship came down to the final round between July winner Peter "Thug" Geiss and series record-holder Bob Malloy, who ran a career-best 6.16 on Saturday. Geiss rocketed to a 6.79 at 188 mph to score the season sweep as Malloy smoked the tires.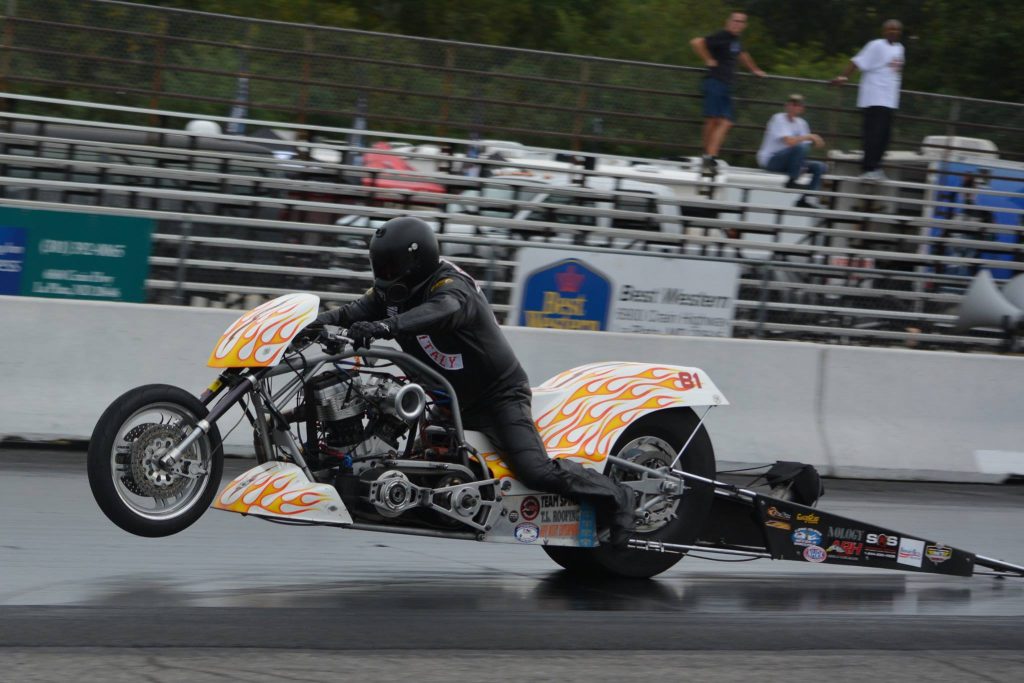 "This has been a great season," Geiss said. "The IDBL is a great series. I'm thrilled to be a part of it and I'm thrilled to have won the championship."
In addition to their championship performances, McBride and Geiss entertained the Saturday night crowd with a special Nitro Harley vs. Nitro Suzuki grudge match. "Spiderman" McBride wrapped up the victory for the inline four-cylinder fans.
The other championships are yet to be decided.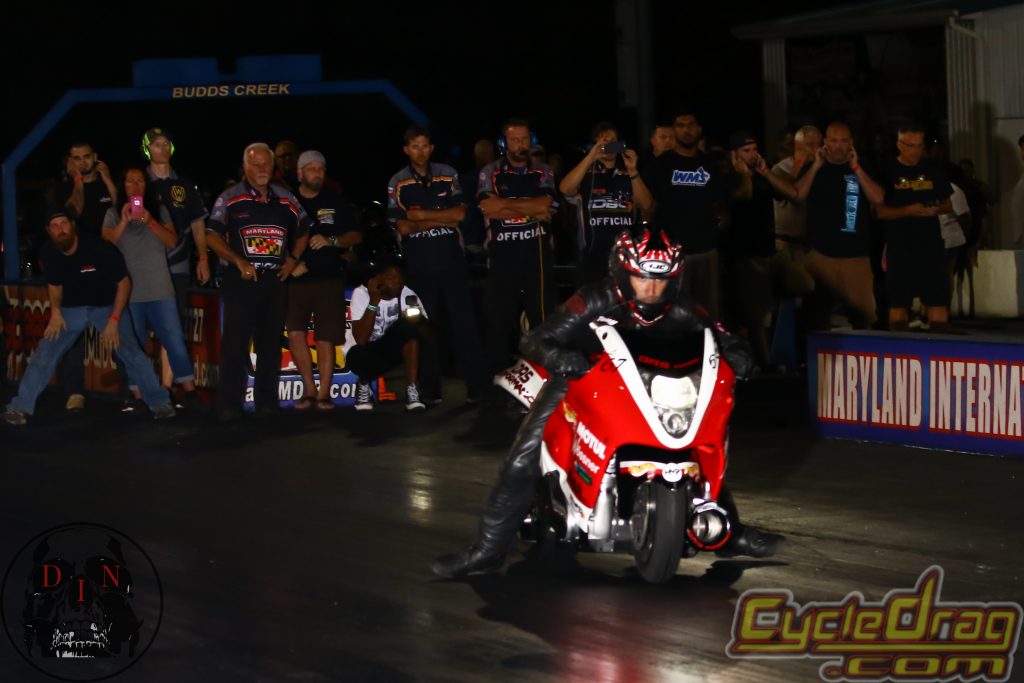 Four top-notch Pro Street races will go to Rockingham to decide who will win the fifth annual Battle Royale. First-time Battle Royale winner, series-record holder, point leader and No. 1 qualifier Rodney Williford will match up against 14-time dragbike racing champion Jeremy Teasley. On the other half of the bracket, No. 2 qualifier Frankie Stontz on the category's only Honda will take on No. 6 qualifier Ehren Litten.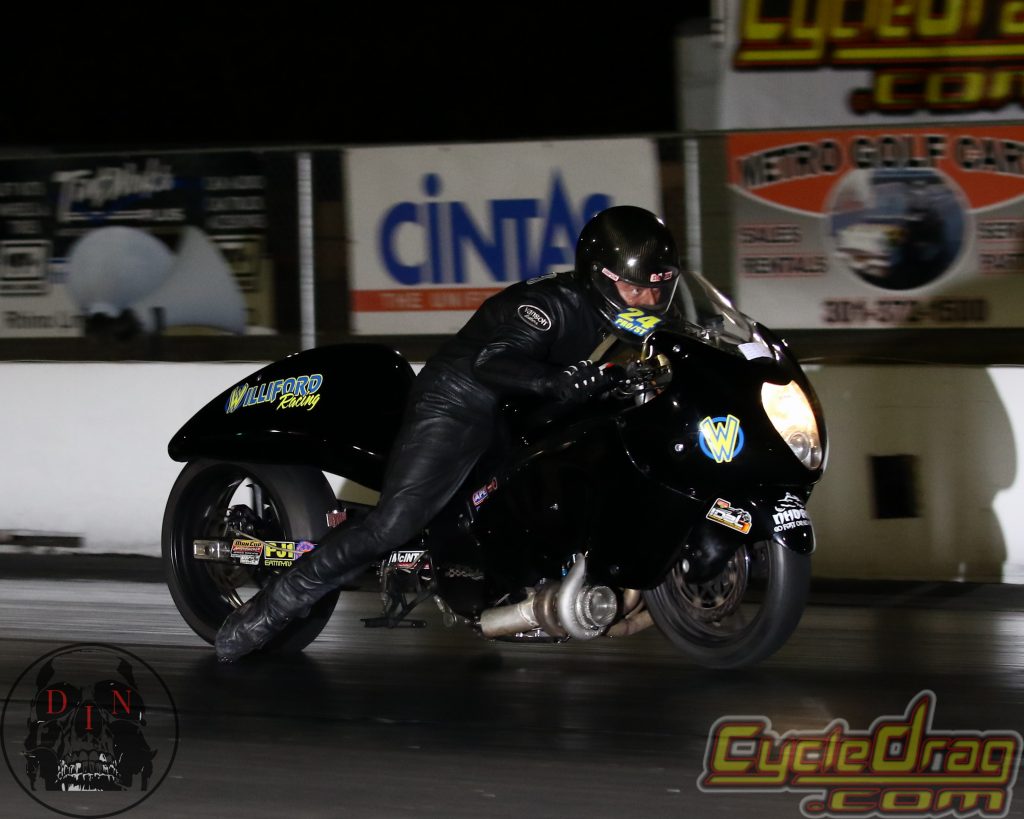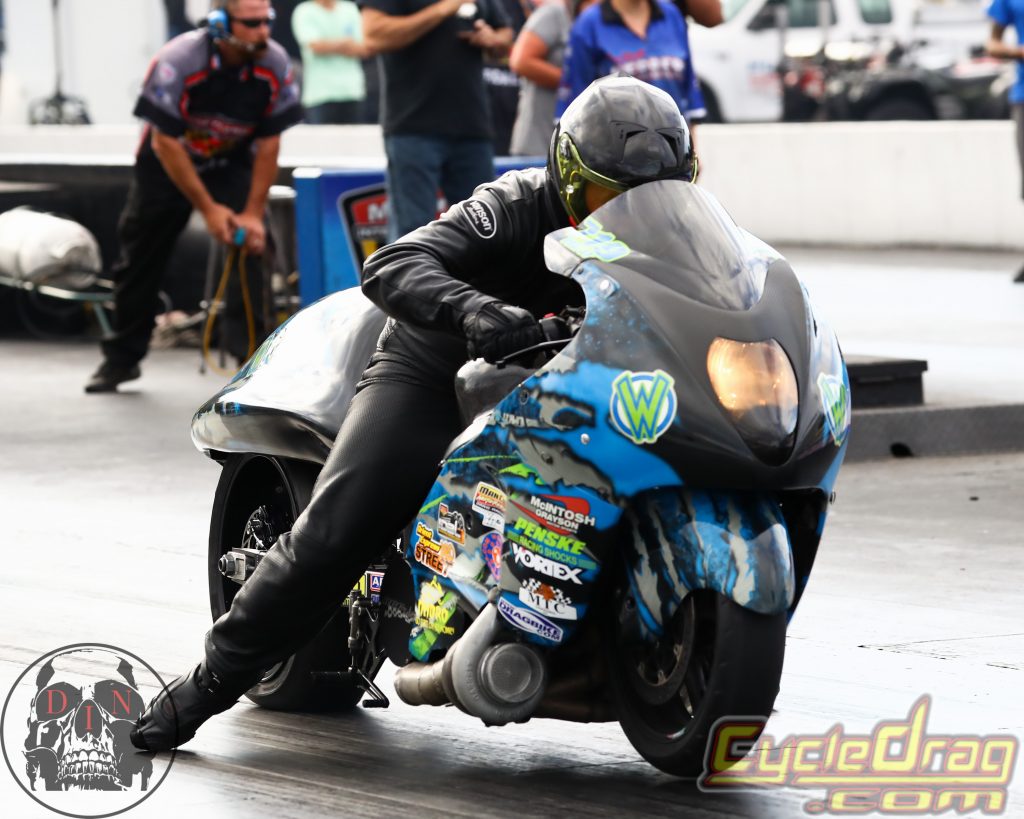 In DME Real Street, Del Flores has a chance to take the points lead by winning the event. The CP-Carillo backed rider celebrated his birthday with a 7.83 to 7.87 victory over points leader Johnny "Turbo" Dobrin in the second round. Flores will now take on No. 3 qualifier Anibal Mercer. The winner will meet Eddie "Who" Chapman who upset Stewart to reach the final round.
Four fast racers remain alive in Vance & Hines 4.60 eliminations. Richard Gadson will take on Steven Shriver in one semifinal, while Mike Ostrowski faces Boo Brown in the other semifinal.
APE Top Sportsman features a marquee matchup of top qualifier David Ashton and multi-time champion Dustin Lee, an East Tennessee racing legend. Ricardo Marte will take on James Farmer in the second semifinal.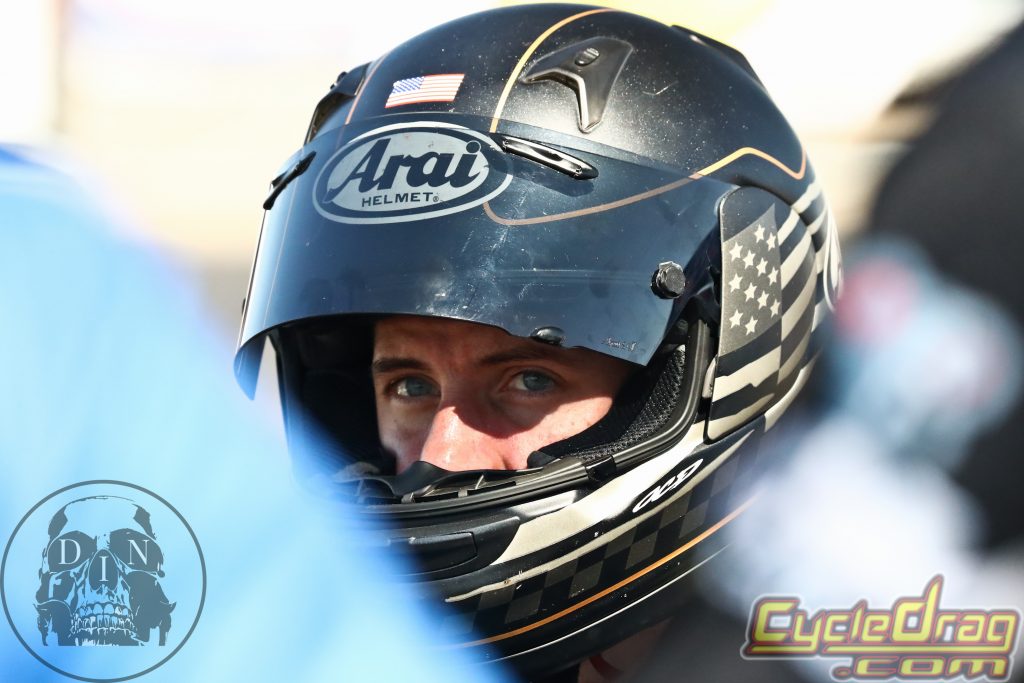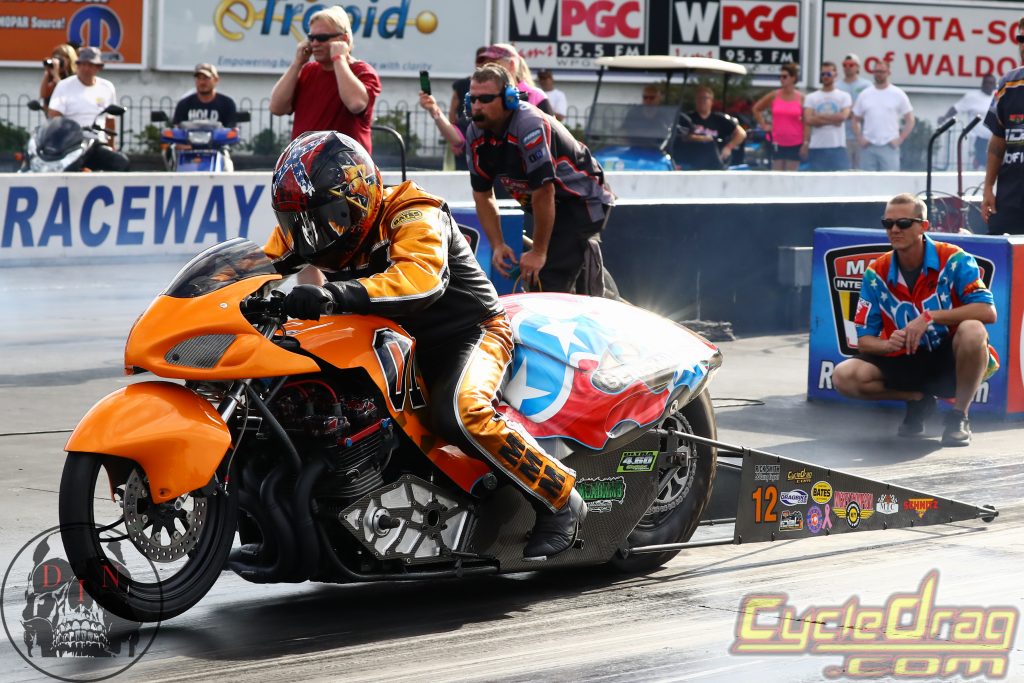 In addition to all the IDBL championships being decided on that Nov. 3-5 weekend, Rockingham Dragway will attract other top riders from around the country with a $10,000-to-win bracket race, presented by MPS and the World Series of Pro Mod Motorcycle.