After the recent approval of the billet, four-valve Monster cylinder head by the NHRA for Pro Stock Motorcycle racing, returning racer Chris Bostick cut a .000 light on his deal with Monster's Mitch Brown, buying the only two left until January. Monster says the current backlog has new orders delivering after the first of the year.
The veteran Bostick's enthusiasm for the new piece is off the charts.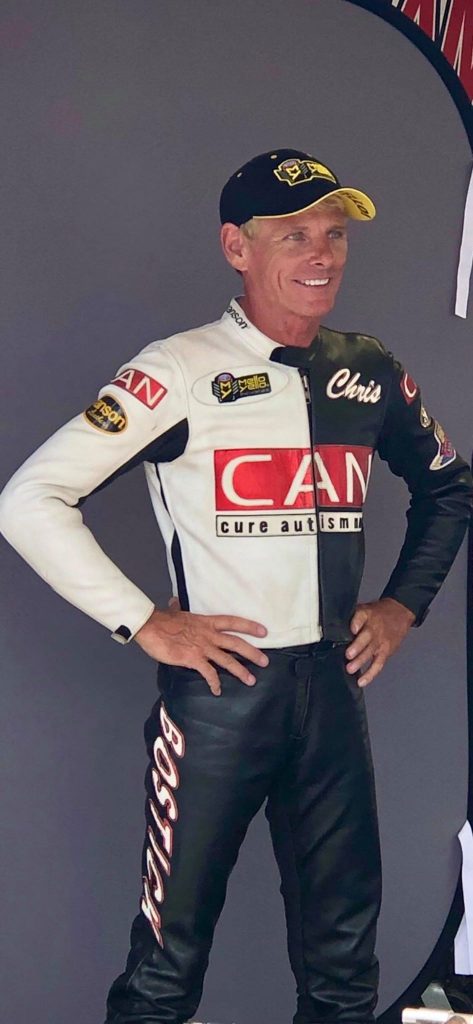 "We are excited about the recent rule changes in the Pro Stock Motorcycle class and hopefully it will bring more teams to compete in the NHRA National events," Bostick said. "The heads are being ported and having valves and valve guides put in them. Heads were just delivered on Tuesday. I have serial number and 29 and serial number 30. When you get the head from Mitch you just get the bare head. It has hours and hours of work to be completed before it is ready to be put on an engine. We are also having custom pistons and blocks currently being built."
The approval of the head has energized a handful of Suzuki builders and racers who have longed for an alternative to purchasing a motor from Vance & Hines. Some have become disenchanted with the Vance & Hines team winning nine championships on their exclusive Harley-Davidsons over the past 15 years, while serving as teh primary Suzuki engine provider. Harley FXDR racer Andrew Hines is currently leading the points after a dominant season and is in position to win another title.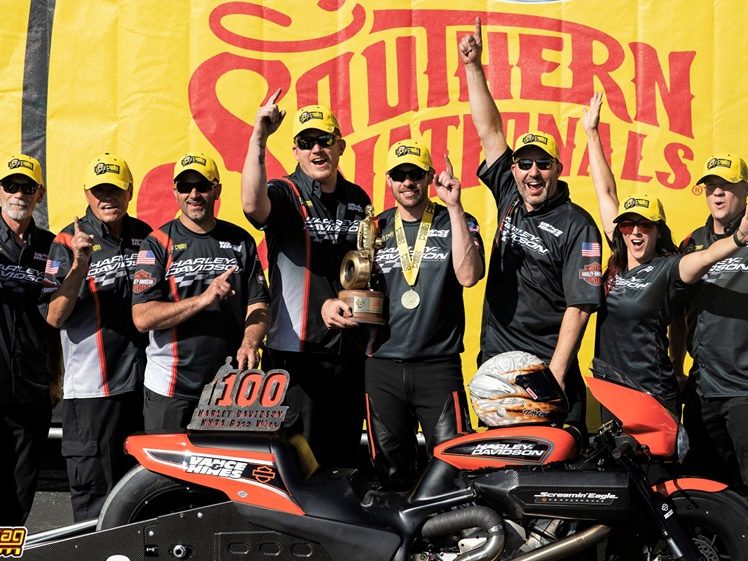 The Vance & Hines conflict of interest was publicly pointed out this year by defending class champion Matt Smith. It has cast a negative light on the class for many and has greatly diminished the perception of parity.
That's not to say Vance & Hines has shorted the power on Suzuki motors. The conflict of interest is a no-win for V&H that simply shouldn't exist.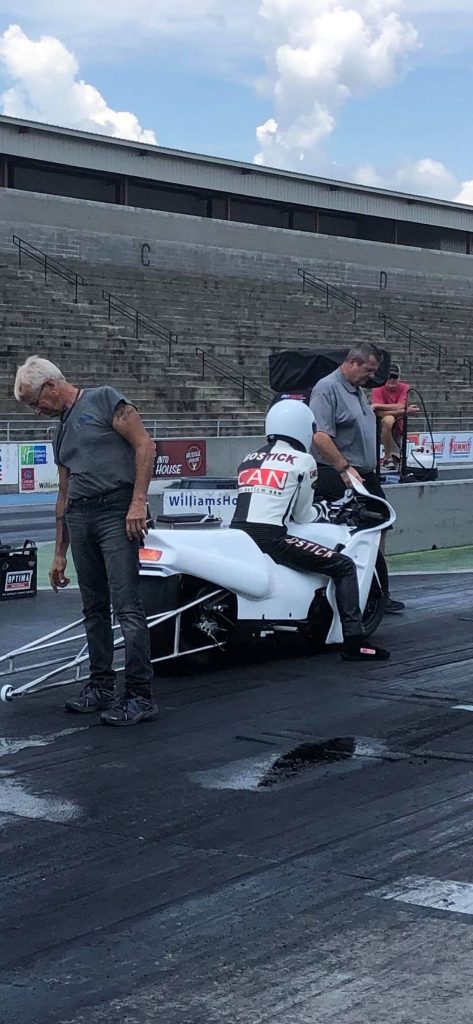 Bostick returned this year at the U.S. Nationals and only planned to run select events. The approval of the Monster head has given him and his motor builder George Babor great optimism.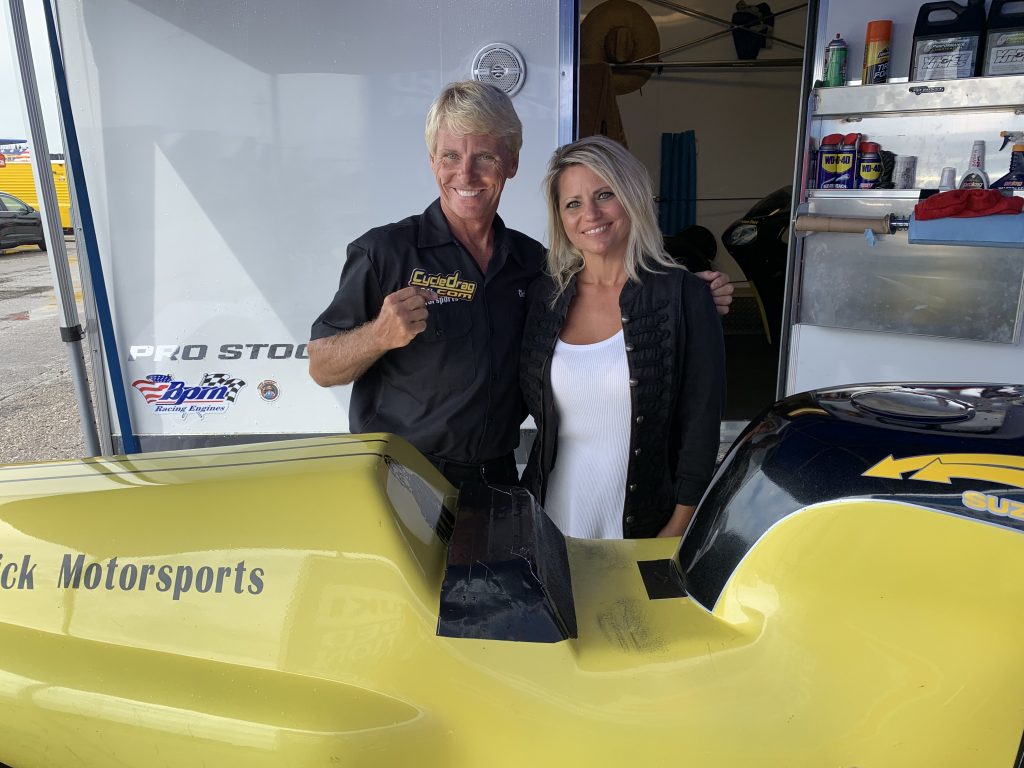 "I truly was only planning on a one time single return to racing, when I competed at the US Nationals this past September. That event stirred up my passion for the sport and I am infected with the need to race again," Bostick said. "Dave Scaggs, of D&G Chassis, has completely rebuilt a motorcycle that I bought from George and Jackie Brice. I am confident it will turn out to be a really good chassis."
Whether they compete with a juggernaut like Vance & Hines remains to be seen.
Bostick's motorcycle will get a complete overhaul before he begins testing in January.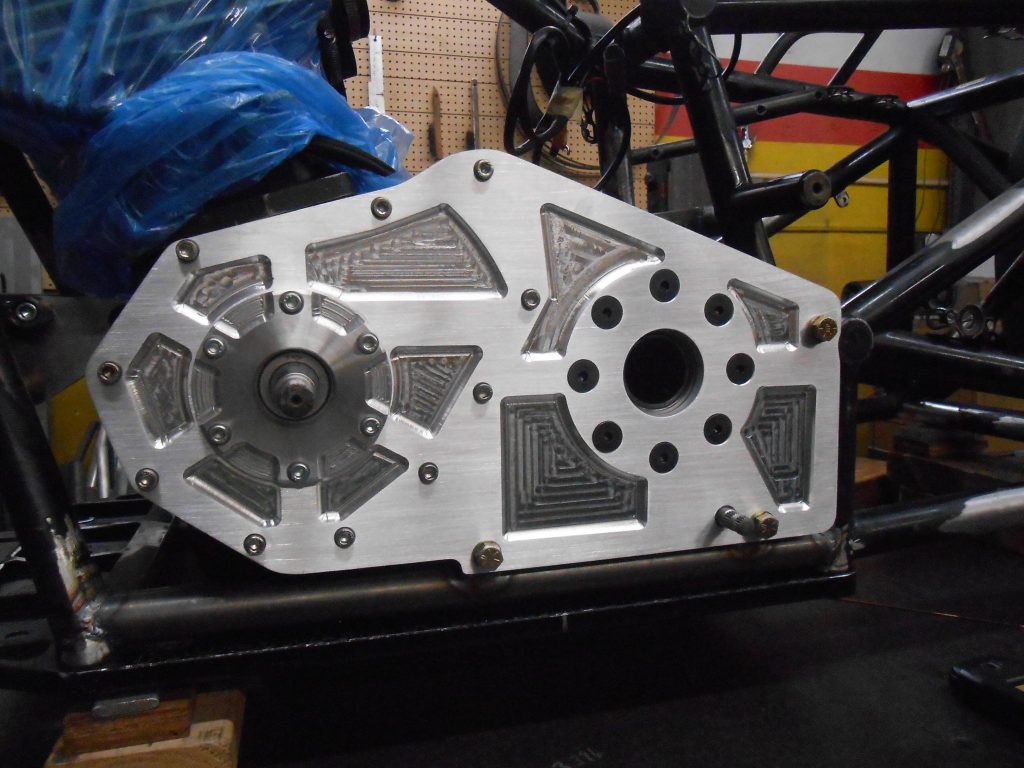 "The bike will be completely disassembled to have it totally reworked. The outside will look basically the same but everything underneath the carbon fiber body will be new and different," Bostick said. "Babor has been working on building a couple new engines, that we believe will be competitive. George, along with my Goddaughter Christyne Babor, and I are going to be testing several times this winter. Depending on how our test sessions go will determine when we may return to a national event, hopefully Gainesville in March."
Monster's Mitch Brown is sharing in Bostick's excitement, as he puts in a massive amount of extra hours at his machine shop to produce the new heads as quick as he can.
"I'm excited for the Suzuki teams and am looking forward to seeing how the Monster head effects the future a PSM now that NHRA has approved it. I think the nitrous and turbo bikes will also see improvements from what the PSM teams develop," Brown said.
Brown is confident Bostick and Babor will find gains from the new head.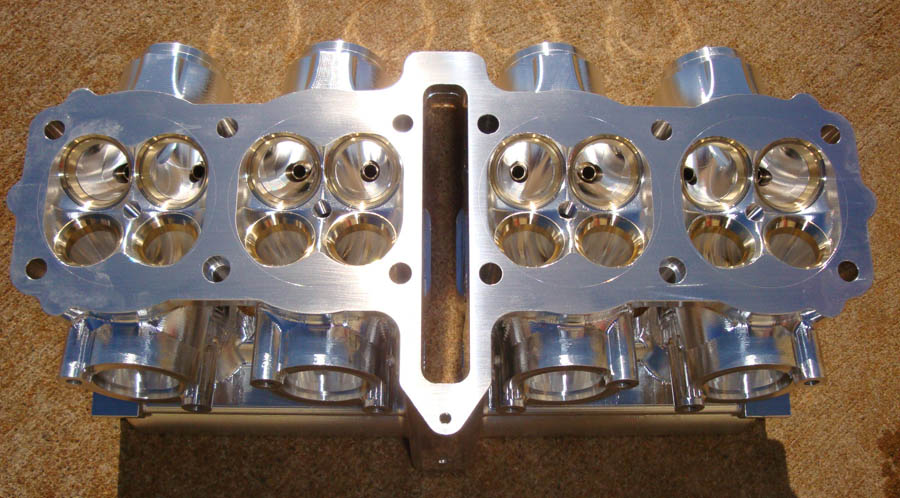 "Bostick will improve. No one has built a two valve engine that was meant to be fast or efficient since the very early 1980s. Unless they were regulated by a set of rules that said they had to build a two valve engine," Brown said. "It's better, it's more efficient, it's faster and with our design it has a lot more potential then the twenty-year-old two valve we have been running."
Brown said the recent approval has also increased demand with Pro Mod teams.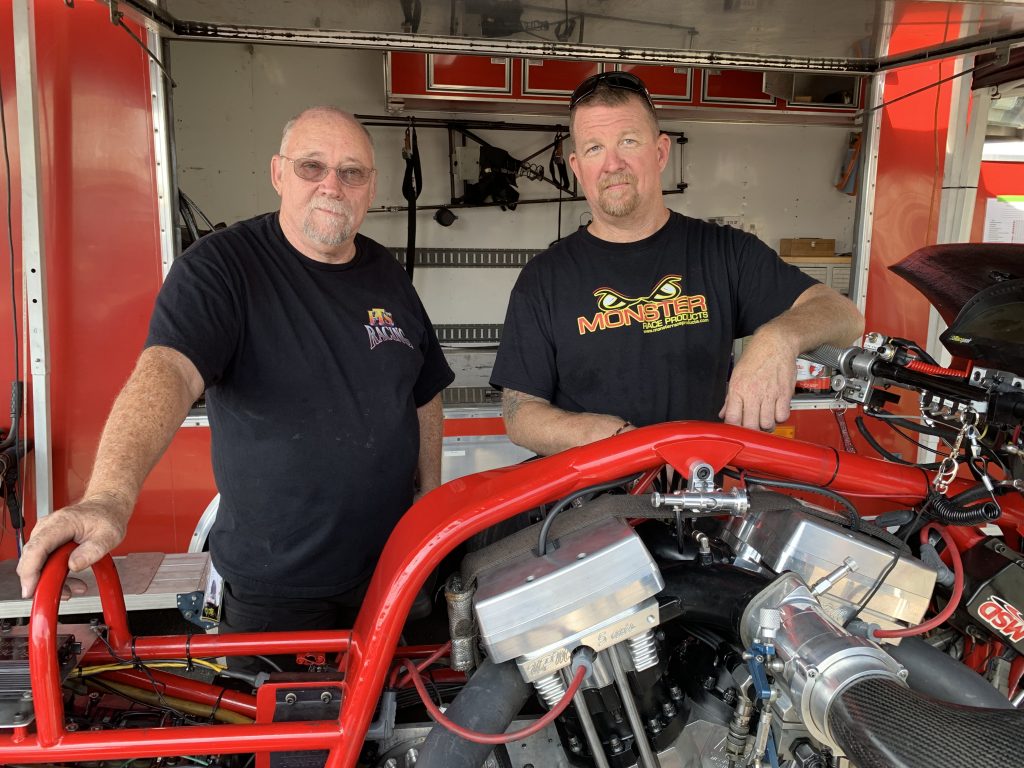 It's a little surprising to me after the heads have been on the market for eight years so many Pro Mod teams are now calling to inquire and order the head," Brown said.
Brown, a Top Fuel Motorcycle and Nitro Harley racer is hoping he can keep up with demand.
"I'm working every available minute of the day. Just ask my wife and daughters. It takes just under 40 hours of spindle time on the machine, but probably takes about another 20 hours of setting up, loading programs and finish work after it comes off machine. Plus each head needs a valve cover machined, exhaust spigots machined, cam chain guides and clamps machined, cam end plugs machined, and a special socket machined and welded."
There is a lot of work and testing to be done. Bostick hopes to have a competitive motorcycle for the NHRA Gatornationals in March. We will soon see if the new rule gives some of the independent Suzuki teams reason to be optimistic.
There are more videos on the Cycledrag Youtube channel (please subscribe here) and the Cycledrag.com Facebook page (Please like here) and more will be coming soon. Check back daily.