It's now official, the National Hot Rod Association has officially announced that the former AHDRA class of Pro Dragster, P/D will be contested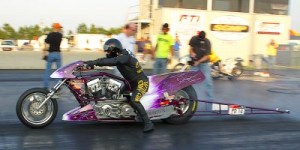 during the new NHRA, Harley Davidson – Drag Racing Series (HD-DRS) events. This is great news for Harley Davidson racing fans world wide and for spectators as well.
On the NHRA based web site via this link http://www.nhraracer.com/content/general.asp?articleid=53668&zoneid=175 the latest news on class payouts, entry fees and an official schedule are all now posted on the aforementioned link.
All racers interested in the NHRA HD-DRS are encouraged to watch this link and pay close attention to the NHRA website for changes and further updates or developments