PMRA, presented by Fast By Gast, will host a double header this Saturday, September 6 at Tulsa Raceway Park. In addition to our scheduled September race, we will be finishing the June race that had to be rescheduled due to rain. The September race will be run in its entirety and then we'll go into the June make-up race.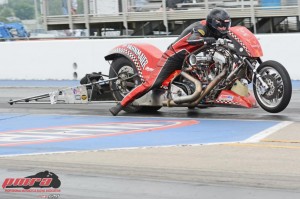 The fields are not set for the June make-up race in all classes. Racers who attend the September race can buy a tech card for the June race. Full details on how the each class will be handled can be found on our website at www.pmra.net.
We are going to have some great class competition! The Pro Open class, sponsored by Mr. Paint, will be running two races. Come out and watch these beautiful machines run close to 200 mph. The Nitro Pro Dragster class, sponsored by Pingel Enterprise, will also be racing as they finish qualifying and complete the June race. Can you smell the nitro?!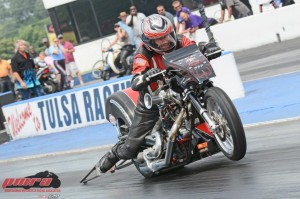 Special thanks to all our sponsors:
Fast By Gast
Ajax Kawasaki
Bates Leathers
Hughes Racing
Mickey Thompson
Mr. Paint
Pingel Enterprise
Schnitz Racing
Tombo Racing
Wedman Motorsports
Gates open at 9:00 a.m. We will have 30 minutes of open time trials and then go right into two rounds of qualifying for the September race. Any racers who have questions can contact the PMRA business office at 214-383-4480