Cyceldrag.com is always on the lookout for great opportunities for its readers and followers, and we have uncovered a true gem for collectors.
This ultra-rare collectible is for sale from the personal collection of one of the greatest motorcycle drag racers of all-time, the legendary, late, great Dave Schultz. Meredith DeGlopper, widow of the legendary racer, has uncovered some of Schultz's prized items and would like to pass them on to Dave's biggest fans for his legacy to live on.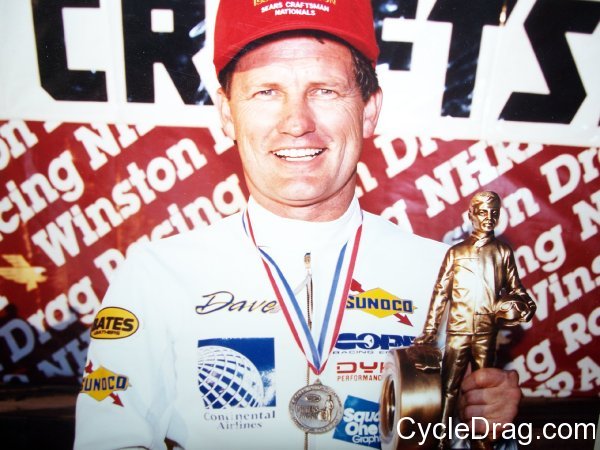 For sale is Schultz's one-of-a- kind 1991 NHRA Championship Jacket. It's an incredible piece of memorabilia.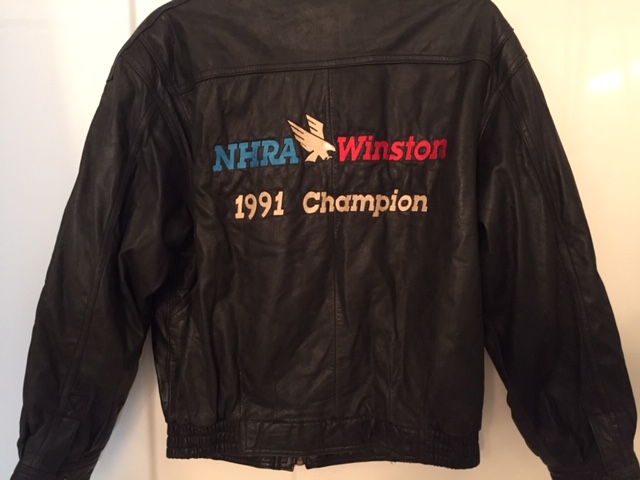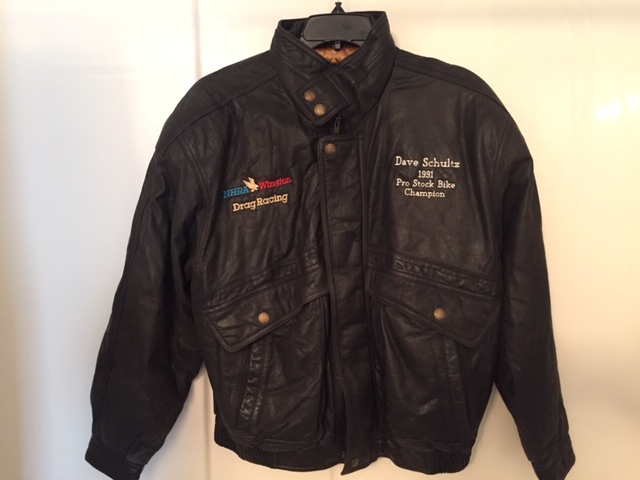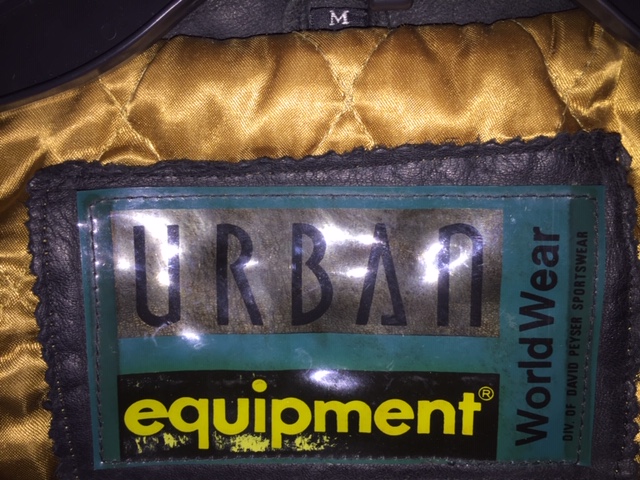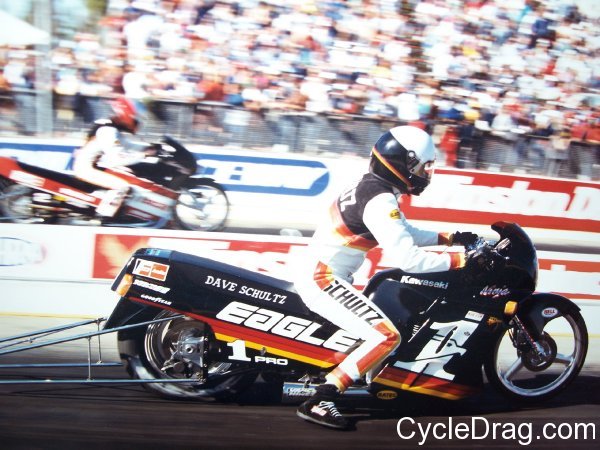 Meredith DeGlopper is selling the item directly for $500. If interested, please contact Meredith at merdithk1@aol.com to own this piece of dragbike history! What a great gift.