Despite the damage done to Kansas International Dragway, a tested band of owners, managers, track crew, racers and volunteers stepped up to the staging lanes over the weekend to begin the process of rebuilding.  Over 100 people were on site to tear down what was left of the grandstands, and tend to other things that needed to be done.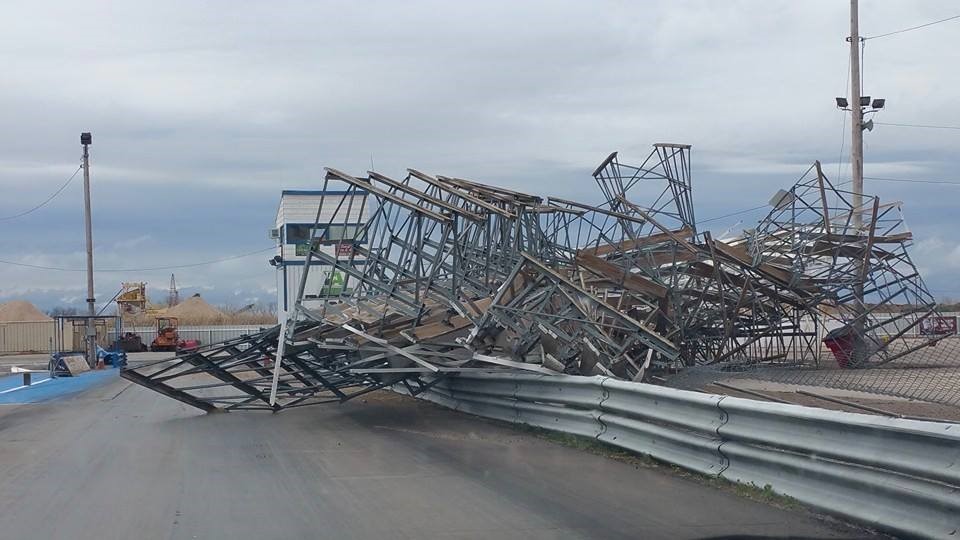 The grandstands that once stood towerside of the track were mangled into just a pile of twisted iron and 4×8 planks, credited to a storm that tore through Wichita in the early morning hours of April 3.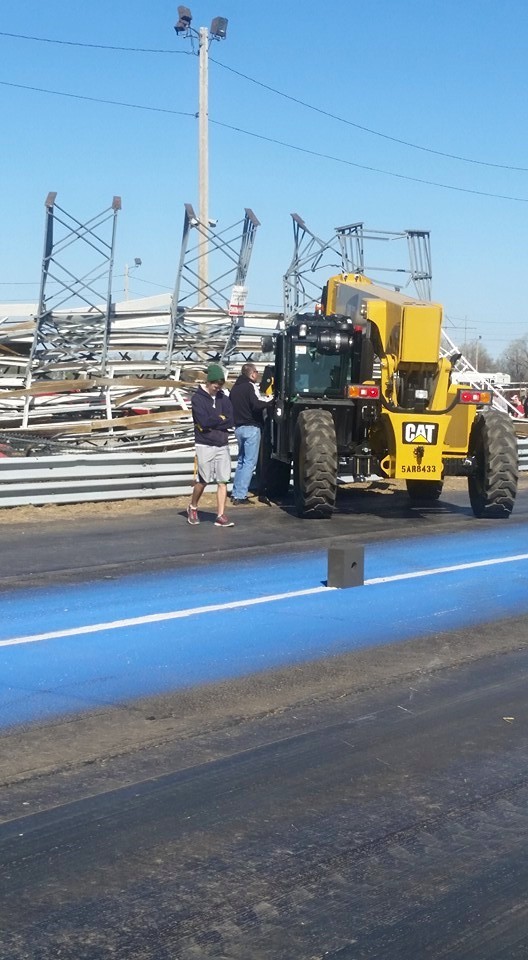 Steve Ayesh, Operator of Kansas International Dragway posted on Facebook April 3,"I want to thank everyone for their support; I wasn't sure how to handle this. Usually I just put my head down and charge away – saying nothing will get in my way, but today was a trying day. I have had some extremely rough and nasty comments lately about the track and how we are operating it, which has truly got me questioning why I'm doing this. My family and I spend every minute working and thinking, discussing, and planning how to make everything better, just to get slapped in the face by some (expletive) comments on the internet. Today has shed some light on my outlook as there are a lot more supportive people on my side than nasty people, so I want to thank all of the wonderful people who have offered their services to us."
Ayesh and his family have operated the track since 2008, and since the track has undergone many changes – including a resurface from just beyond the 60-foot timing block to the finish line.
Ayesh continued,"I also need to thank my wife and daughter for doing what they do for this track. If it weren't for my passion and love of racing, they wouldn't have to go through this, but they do it for me."
Ayesh's daughter, Madyson is a track manager at KID. She posted,"I'm absolutely devastated, three years of hard work, blood and tears – gone. On the other hand, I am so thankful for our racing community and friends that have offered their support."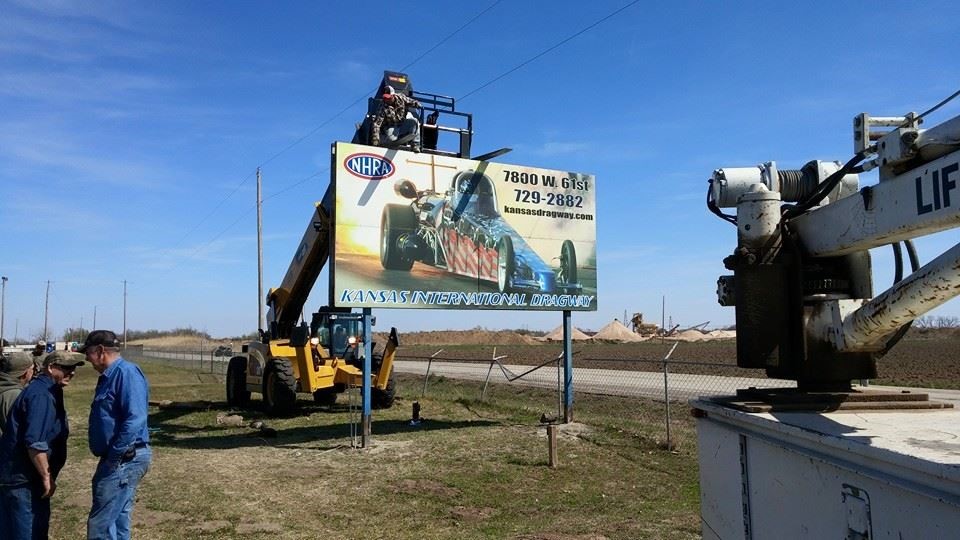 In reply to the Ayesh family's outreach for help, volunteers from across the state of Kansas set foot on the property to clean up what mess was left behind from a possible tornado that hit Kansas International Dragway. Wind speeds were measured in Maize between 93 and 109 miles per hour – equivalent to category 2 hurricane force winds. Volunteers came to the track wielding anything from a rake out of the shed or a broom from the garage, to acetylene cutting torches or driving a forklift.
It took volunteers a matter of only 90 minutes to move the mangled stands down the return lanes – there the stands were broken up into smaller sections and put on trailers to be hauled off in the means of another couple of hours. The sign out front of the facility was also blown over – volunteers re-set the sign into the ground.
Once all of the work was finished, Larry Green posted on Facebook, "Spent the day at Kansas International Dragway working on storm cleanup. I was very happy and amazed at the turnout to assist in the cleanup. It makes the job a lot faster when you have an overabundance of hands to pitch in and help."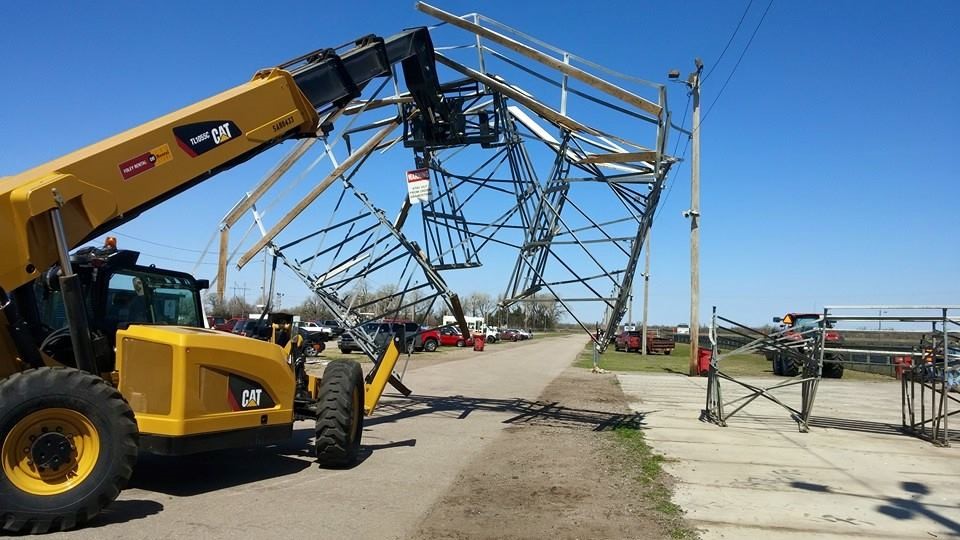 Other things around the track – besides the grandstands had to be tended to. The amount of dirt, rocks, and grass that had been thrown on to the sides of structures and guardrails, and also onto the racing surface was so great that it had to be power washed off.
KID is planning to host a no-prep race on April 11. Track Manager "Dancin' Dave" Dockens said jokingly over the microphone,"We're still having the no-prep race on the 11th, and this would be the track to do it on."
Dockens is not only known for his personality and great effort that he puts in to his work at the track, but he is known as "The MC of KID."
After most volunteers had left, KID Management posted on the track's Facebook page,"Words can not describe the overwhelming amount of gratitude everyone has for each and every person that came to offer their time and support today! We accomplished a lot in just one day with the support of our racing community! Everything is coming together right on time and we will continue to build our local drag strip bigger and better. Thank you for everything!"
Fred Kaufman, another frequent racer at KID also posted,"Had a great day helping get some of the storm damage cleared up at the track today. It was cool to see so many show up to make quick work of it. It was nice to see the happy faces of the track management family. The destroyed grandstands are all dismantled and loaded for scrap. It is amazing what a few dozen determined individuals can do with some help from the equipment companies and some power tools."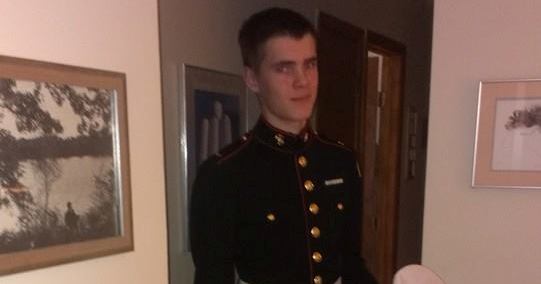 Kaufman races a Chevrolet Camaro and has competed in the NHRA Divisional series. He also has a hefty amount of event wins on his record.
"There are other sections of stands that took no damage," Kaufman continued. "The rest of the repairs are relatively light – cleaning, a little fence repair, a new time shack, and some heart and soul. Glad to be a part of the Kansas Dragway family."
The time shack, as you can see – was not having the best time ever.
Madyson Ayesh shared a go fund me page, created by Dennis Allen – Owner of Relentless Ink Tattoo. Allen says in the description of the fund
"As a track sponsor, I know how much heart, soul, time, and money this family has put into this track. More importantly, they give the people of our community a place to race in a safe and controlled environment, rather than on the streets where we racers, or others could be hurt, or worse yet – killed."
A street race that took place here in Wichita and had killed a driver in early February.
"This dragstrip is more than just a place where racers go to enjoy the sport," Allen continued.
"It is a family oriented atmosphere. With that being said, I can't sit back and do nothing – I have created this page to support the family and track I so dearly love."
The link to the page is http://www.gofundme.com/qwd7k5d. Proceeds will go directly towards facility repairs and improvement.