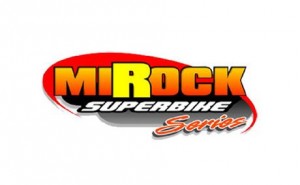 Rodney Williford, John Dobrin, Boo Brown, Shayne Proctor, and Andy Baumbach are all expected to not only defend their championship titles this weekend, but also to collect their unique championship apparel and 2012 Champion Trophies.
The Mickey Thompson Performance Super Bike 2013 season kicks off on Friday for the FBR Shop Spring Bike Open with early bird testing beginning at 10am and test and tune for all competitors during the evening at 6pm.
Qualifying for Orient Express Pro Street, DME Real Street, Crazy 8's, Louis Concrete 4.60, and The FBR Shop 5.60 will be held Saturday beginning at 1pm. Trac King  APE Top Sportsman and Nitrous Express Pro ET trials begin at 10am, followed by Brock's Performance Street ET.
Grudge bikes will follow each Pro session and the popular "Afterdark Underground" will follow the end of Pro qualifying on Saturday.
Time trials will follow Chapel Service on Sunday at 10am, with Pro Finals scheduled to begin at 11:30.
The always unreliable 3 and 4 day forecast for Marston (actual location of Rockingham Dragway) calls for 57 degrees on Friday and Saturday,  53 for Sunday.

Orient Express remains MIROCK PST sponsor & U.S. Nationals Sponsor
Once again, Orient Express has renewed their sponsorship contract for the famous Pro Street class featuring the World's Fastest Streetbikes in the MIROCK Superbike Series. Orient Express has been the class sponsor of the Pro Street ever since its inception into the series in 2009.
Orient Express is responsible for posting the huge $5,200 total purse in the Pro Street class: $2,500 to win, $1,000 to runner-up, $250 to semis, $150 to 1/4 finals, and $75 to 1/8 finals. Even with this large purse the entry fee is kept at only $150.
"The Orient Express Pro Street class draws a lot of media exposure, and bikes are being built and purchased worldwide. That is pretty incredible to think that what these riders are doing here in the states sends ripples across the globe. We have had riders from South Africa, and the UK compete already and have new riders from Aruba and New Zealand that plan to participate in MIROCK in 2013." Stated by MIROCK's Promoter Jason Miller.
Orient Express President Skip Dowling confirmed, "Joe Hahn and I are glad to be back with MIROCK for the 2013 season. We're really excited to see new records set by the world's fastest street bikes! By once again sponsoring the Orient Express Pro-Street class, we hope to give back to all the racers and customers who have shown us their ongoing support."
On top of their support of the MIROCK Pro Street class, Orient Express has also signed on as the title sponsor of the famous Motorcycle U.S. Nationals Sponsor at Atco Dragway on September 6-8, 2013. This will be the 44th year of this famous event in New Jersey and will now be run under the MIROCK banner. Be sure to stay tuned for more details on this great event to follow soon.
About Orient Express: Orient Express is a warehouse distributor serving the needs of racers worldwide since 1973, and is proud to be your source for high performance parts and engine services. For more information about the products and services we offer, please visit www.orientexpress.com, call 800-645-6521, or email sales@orientexpress.com.
Worldwide Bearings posts $3,750 in MIROCK Contingency
Worldwide Bearings has posted $3,750 in the 2013 MIROCK Contingency Program. Worldwide Bearings has been a MIROCK Contingency Sponsor since the MIROCK Contingency Program started in 2008, and is still here supporting the MIROCK racers.
When you are looking for that extra mph on the track with ceramic bearings be sure to make Worldwide Bearings your choice!
Here are the details:
Worldwide Bearings  will be paying $100 to win and $50 to runner-up in Pro Mod, Pro Street, and Real Street and is paying $50 to win and $25 to runner-up in Top Sportsman and Crazy 8's to racers using their world famous "ceramic bearings" and running Worldwide Bearing decals on both sides of their bike.
About Worldwide Bearings: Worldwide Bearings can be found at www.worldwidebearings.com or you can reach them at 800-575-3220.
DME posts $19,500 in contingency and renews RST sponsorship
DME Racing has once again renewed their contract as the class sponsor for the highly prestigious Real Street class during the 2013 season. Many of the Real Street bikes run DME components on their bikes such as swingarms, oil pans, fork shortening, and other parts. DME Racing has been a MIROCK sponsor for the last 6 years and have competed in the MIROCK Superbike Series themselves for the last 10 years. You can find DME Racing on the vendor midway at all MIROCK events with an impressive display of custom race parts and you can even check out their Pro Street Hayabusa and their Real Street GSXR 1000.
DME Racing can handle all your chassis needs. They build custom Pro Street bikes, Real Street bikes, and grudge bikes. They have a CNC machine and have produced many trick custom parts for late model sportbikes. From swingarms, billet oil pans, to shortnecks, to full custom chassis, DME can handle it all.
DME Racing has also posted a whopping $19,500 in contingency money for the 2013 MIROCK season as well in all classes for the 2013 season for the third straight year on their oil pans and swingarms. So make DME your choice for swingarms and oil pans and get paid for it.
Here are the details:
DME Racing is paying $100 to win and $50 to runner-up in Pro Street, Real Street, Top Sportsman, Crazy 8's, 4.60 Index, 5.60 Index, Pro E.T. and Street E.T. to all racers running a DME Racing Swingarm and running DME decals on both sides of their bike. DME Racing has also posted $50 to win and $25 to runner-up in all classes to racers running a DME oil pan and running DME decals on both sides of their bike.
About DME Racing: To find out more about DME Racing give them a call at 336-785-4845 or visit their website at www.dmeracing.com  
Shinko Tires posts $4,950 in MIROCK Contingency
Shinko Tires has renewed their contingency sponsorship in the MIROCK Superbike Series, and their tires are distributed by WPS (www.wps-inc.com). Shinko Tires has posted $4,950 in the 2013 contingency program. Shinko tires will also have a display on the vendor midway and will be selling Shinko tires at all MIROCK events. So make Shinko your tire choice and earn extra cash.
Here are the details:
Shinko Tires will be paying $100 to win and $50 to runner-up in Pro Street and will be paying $50 to win and $25 to runner-up in Real Street, Crazy 8's, Pro E.T. and Street E.T. to any racer utilizing a Shinko rear tire and running Shinko decals.
About Shinko: You can find out more about Shinko Tires by visiting their website at: www.shinkotireusa.com
Click Link below to view MIROCK Contingency Program:
http://www.mirockracing.com/contingency/
Click Link below to view 2013 MIROCK Contingency Postings:
http://www.mirockracing.com/contingency/13_mirock_contingency_postings.pdf
Remember… Support Those That Support Your Sport!