The NHRA Camping World Drag Racing Series drew an impressive audience for the world's biggest drag race, as nearly 2.1 million viewers tuned into original airings for last weekend's 69th annual Dodge Power Brokers NHRA U.S. Nationals at Lucas Oil Indianapolis Raceway Park.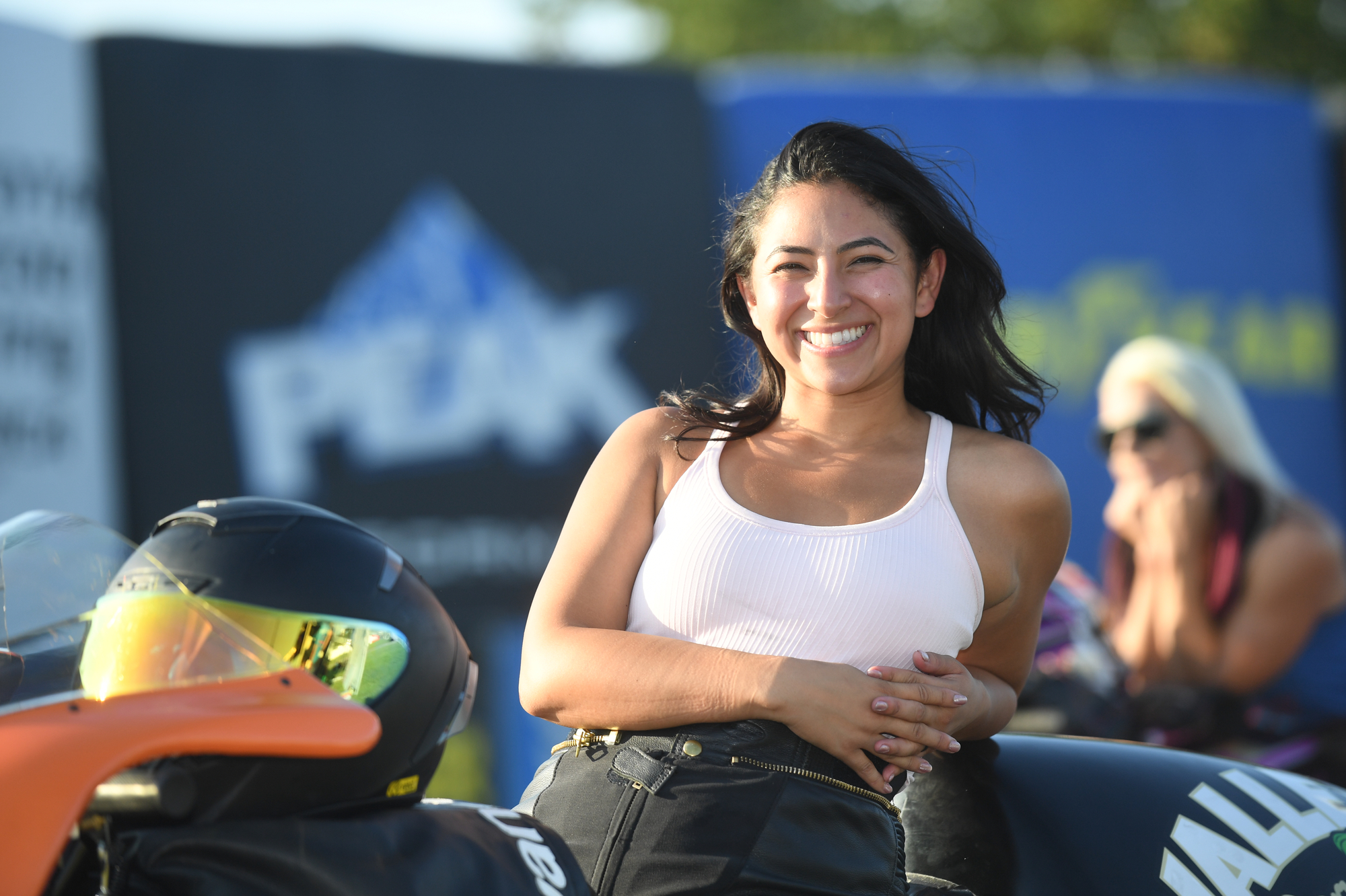 It's the most viewers for original broadcasts of The Big Go on the FOX networks since 2017, part of a monumental event in Indy that included the richest drag race in history with a combined payout of more than $2 million, a huge audience on social media, capacity crowds, and more than 4,000 runs on the track from nearly 900 competitors.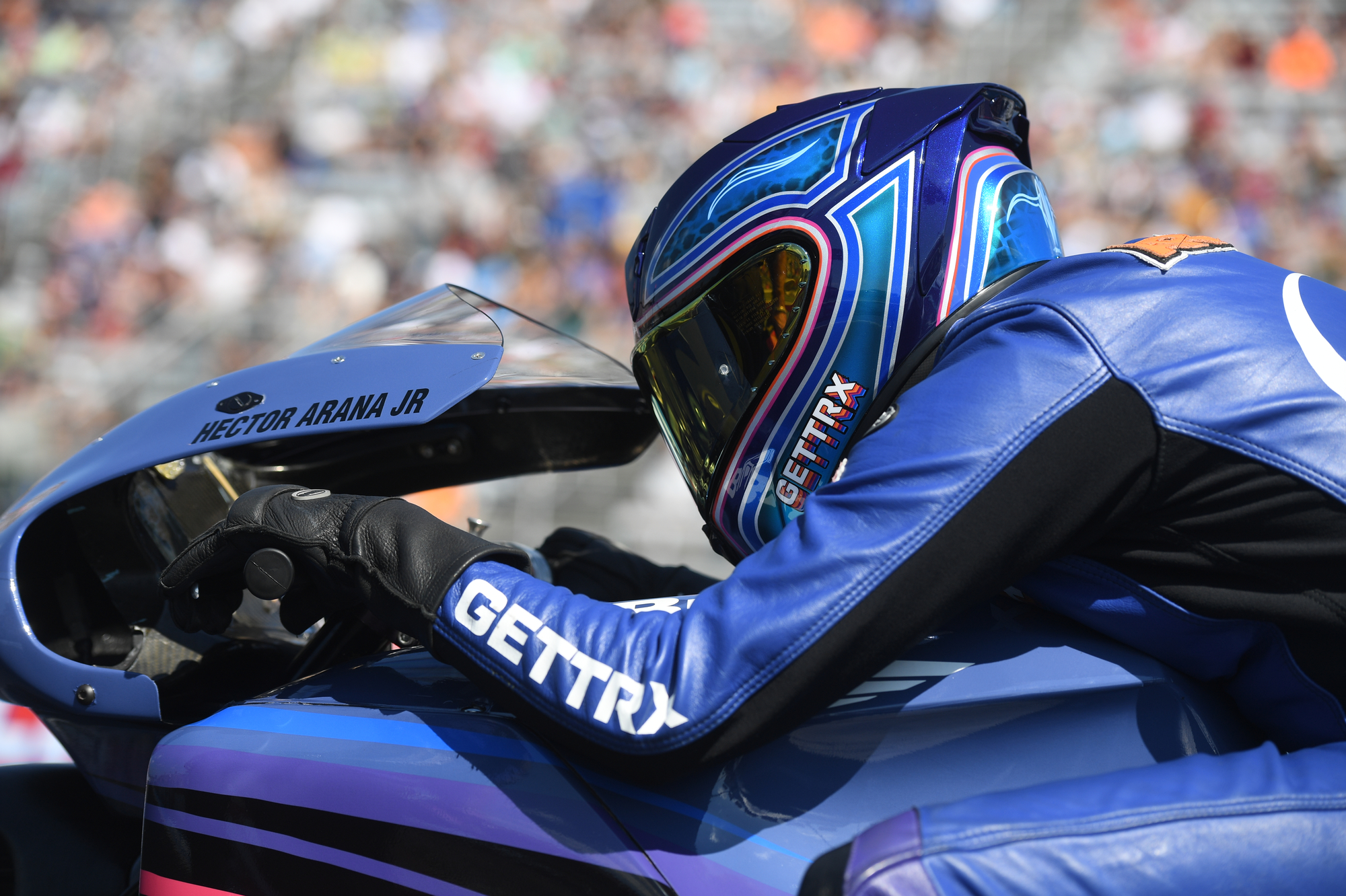 The NHRA broadcasts on the FOX network drew strong viewership for both Sunday's airing of the Pep Boys NHRA Funny Car All-Star Callout and Monday's eliminations at the Dodge Power Brokers NHRA U.S. Nationals, where Antron Brown, Ron Capps, Matt Hartford and Matt Smith picked up victories on drag racing's grandest stage.
"It was exciting to showcase our sport on such a high level with our expanded coverage on the FOX Broadcast Network during our biggest event of the season," NHRA Vice President of Broadcast Steve Reintjes said. "It was a fantastic weekend as more than two million viewers tuned into our broadcasts, helping set the stage for our NFL adjacent broadcast on FOX to open the Countdown to the Championship."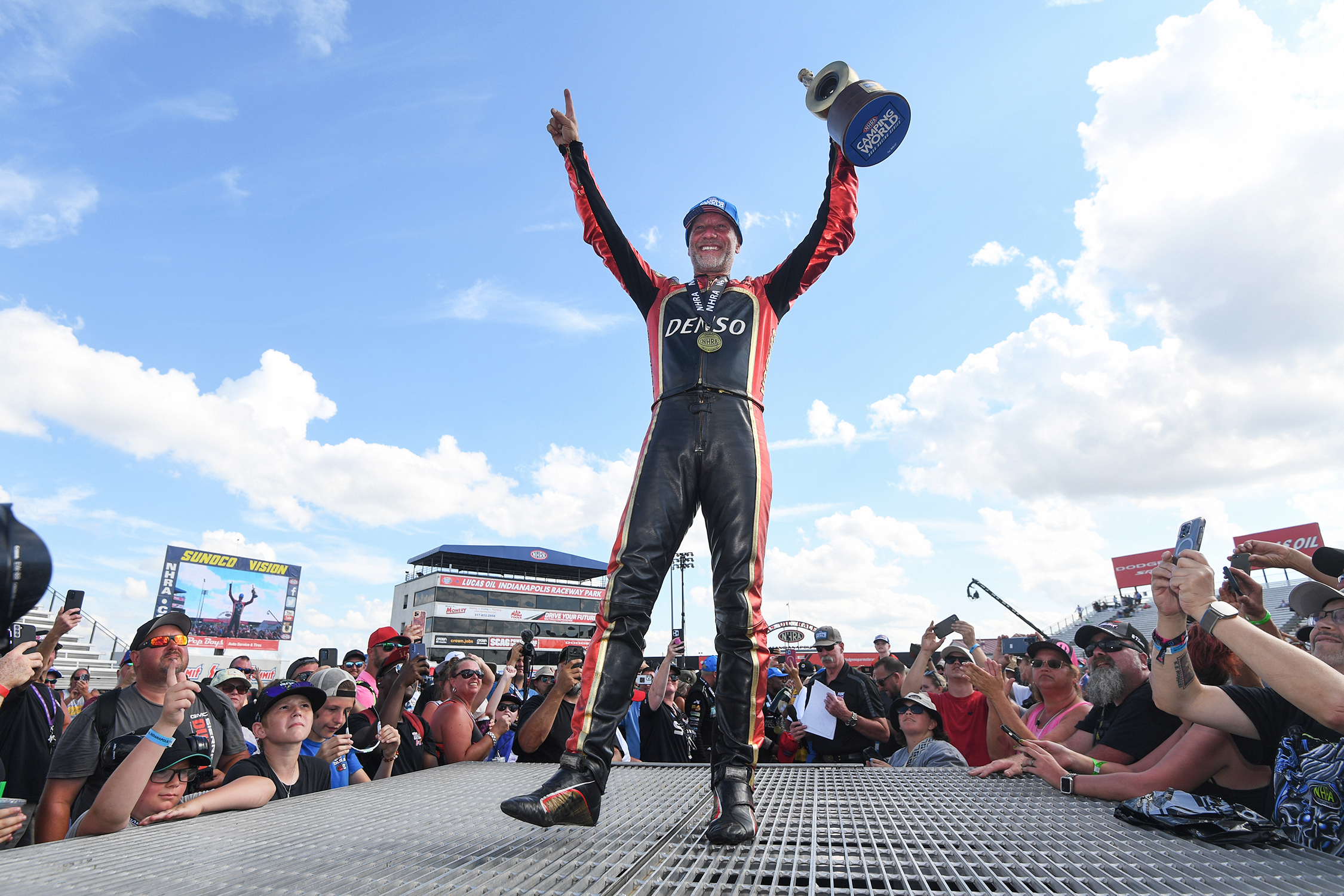 On social media, the NHRA enjoyed a strong week during The Big Go, attracting 3.5 million video views and more than 8.5 impressions across all social media platforms, including 1 million video views on YouTube and 3 million impressions on Facebook.
The Dodge Power Brokers NHRA U.S. Nationals also comes during a span of seven event weekends appearing on FOX since late June. The final race during this stretch comes next weekend to open the Countdown to the Championship playoffs and another major audience is expected.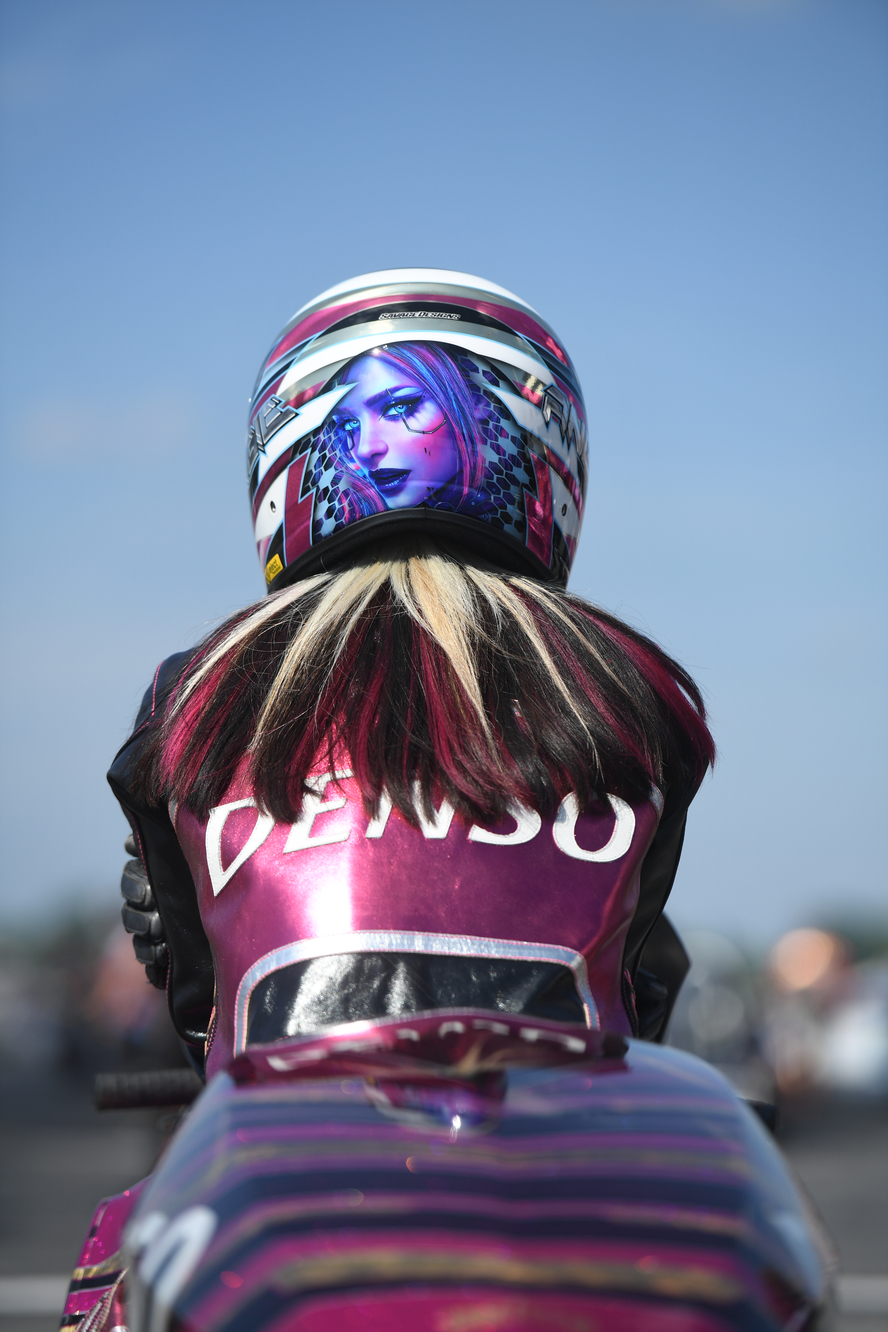 The 38th annual Pep Boys NHRA Nationals from Maple Grove Raceway will air adjacent to the FOX NFL broadcast on Sunday, Sept. 17, with the action airing on FOX from either 2-4 p.m. ET or 4:30-6:30 p.m. ET. Last year, the NHRA drew its largest-ever television audience with that exciting opportunity, with more than 1.6 million viewers tuning into eliminations from Maple Grove Raceway.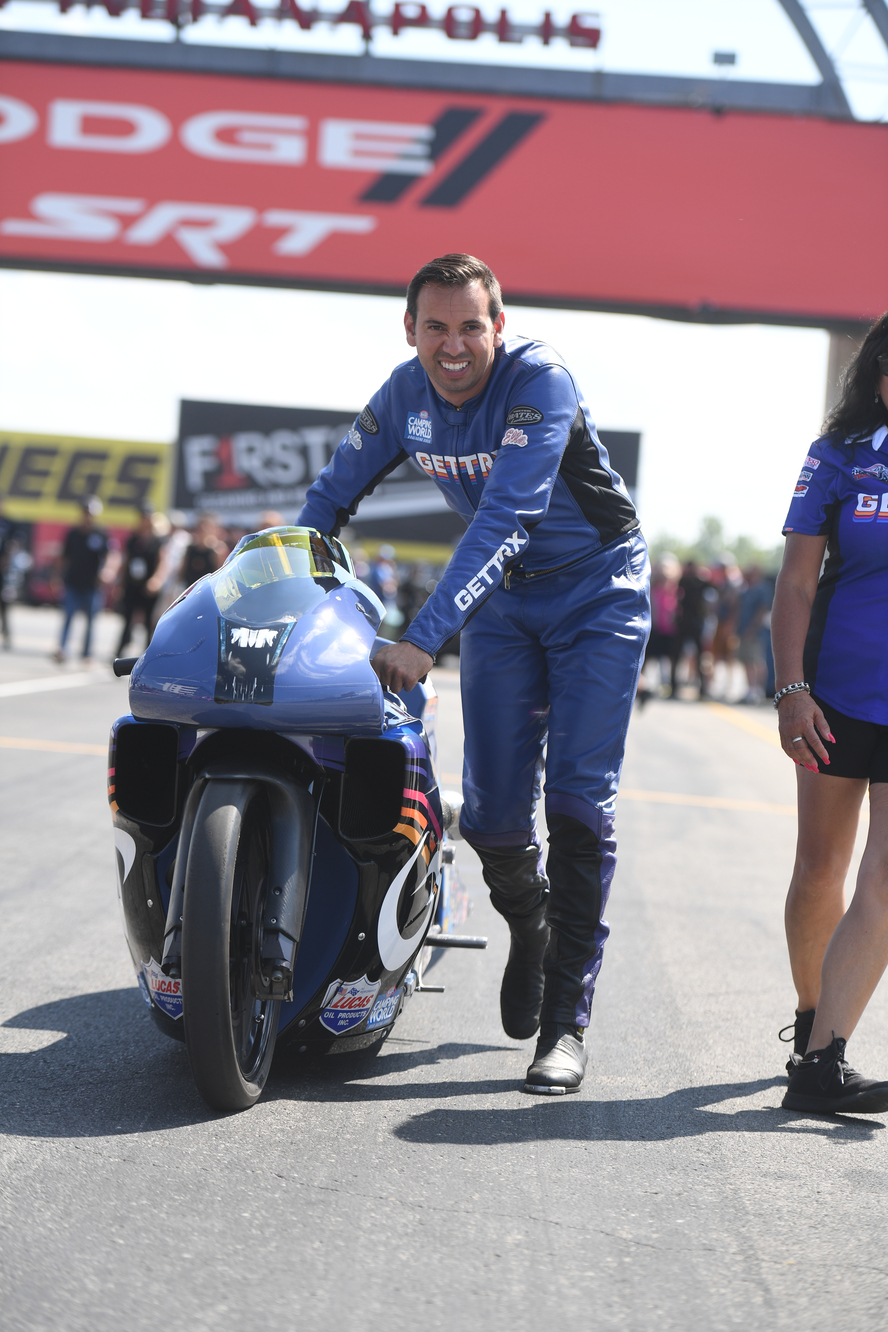 Television coverage of the Pep Boys NHRA Nationals also includes qualifying action on FS1 at 10:30 p.m. ET on Friday, Sept. 15 and 12:30 p.m. on Sunday, Sept. 17. For more information on NHRA, please visit www.nhra.com.
NHRA ON FOX SCHEDULE
Sept. 14-17: Pep Boys NHRA Nationals, Maple Grove Raceway, Reading, Pa. SUNDAY, SEPT. 17 2:00-4:00 P.M. ET or 4:30-6:30 P.M. ET on FOX (NFL adjacent broadcast, check local listings)
Qualifying action at each race will air on Fox Sports 1 (FS1). For the full NHRA broadcast schedule on FOX and FS1, please visit www.nhra.com.
There are more videos on the Cycledrag Youtube channel (please subscribe here) and the Cycledrag Facebook page (Please like here) and more will be coming soon. Check back daily.