Two years ago, NHDRO restarted Streetbike Shootout with no takers. Using basically the same rules—quarter mile, no bars, no slicks, must pass a road course test, but on an instant green tree—NHDRO held their first Road Course Shootout—sponsored by Dorian Wallace, Robert Sprague, and Port-Tech—and had no trouble filling a 32 bike field. Free entry may have had something to do with that. They raced for $1100 to win, $600 for the runner-up..
The road course test was great fun, bringing back memories of AMA/Prostar's Streetbike Shootout days, especially at Indy. Eliminations were even better, with few knowing how they would fare against each other till the green lights flashed and win lights lit.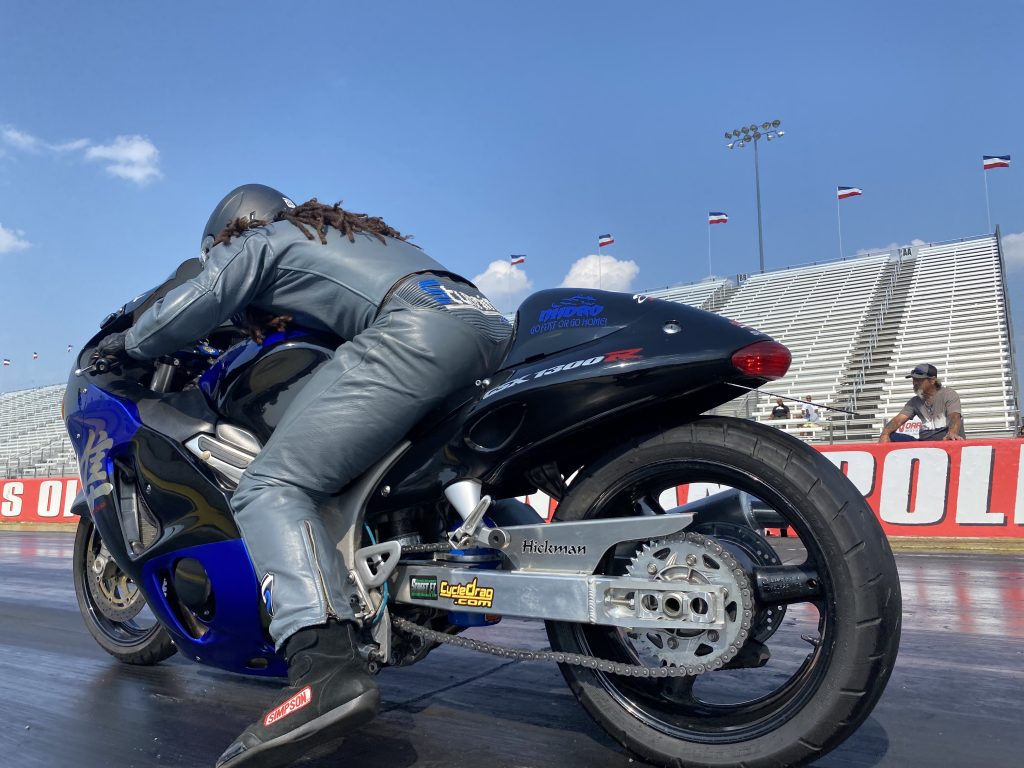 At the end of the evening, it was an old Streetbike Shootout racer that took this win too. Using his Top Gas bike, Ryan Schnitz showed what the turbo Suzuki Hayabusa could do when unleashed from an index.
With the instant green tree, even the reaction times looked retro. Schnitz's .445 took the tree against Zach Green's .513, and from there it was all Schnitz Racing turbo power. Ryan clocked in for the win with a 7.69 at 184.6 mph to Green's 8.56 at 161.
What did Prostar Streetbike Shootout bikes run the last time they ran a road course? Kent Stotz remembers completing a 12 mile road course at Gateway and putting up a 7.31 on his Honda Blackbird.
There are more videos on the Cycledrag Youtube channel (please subscribe here) and the Cycledrag.com Facebook page (Please like here) and more will be coming soon. Check back daily.