Only weeks after record-setting runs at the NHRA Gatornationals, NHDRO opens their 2019 season on the world's newest, best racing surface at Gainesville Raceway on April 12-14. The sea level, all-concrete, quarter mile in North Florida will get a rare visit from the Midwest's largest all-motorcycle drag racing series and the world's toughest motorcycle drag racers as NHDRO seeks out some warm, April, spring break weather.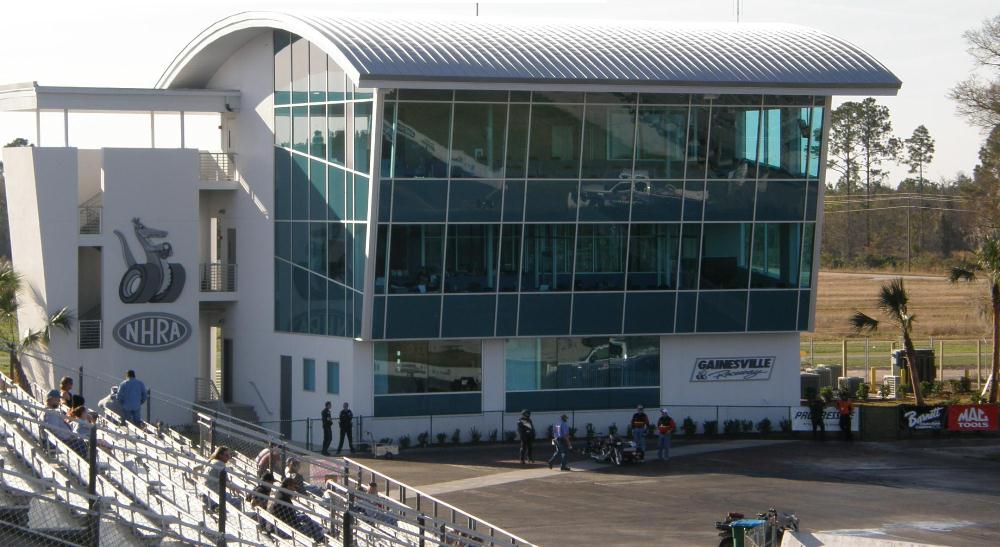 Let's repeat that for all those Millennium Trailers Pro Street racers looking to be the first to ring up a 6.50: the newest, best racing surface in the known universe is at Gainesville Raceway. Many NHRA classes—including Pro Stock Motorcycle—saw their records broken at Gainesville one month ago and NHDRO will be racing there this weekend. The world's quickest streetbikes at the world's newest, best racing surface—you do the math.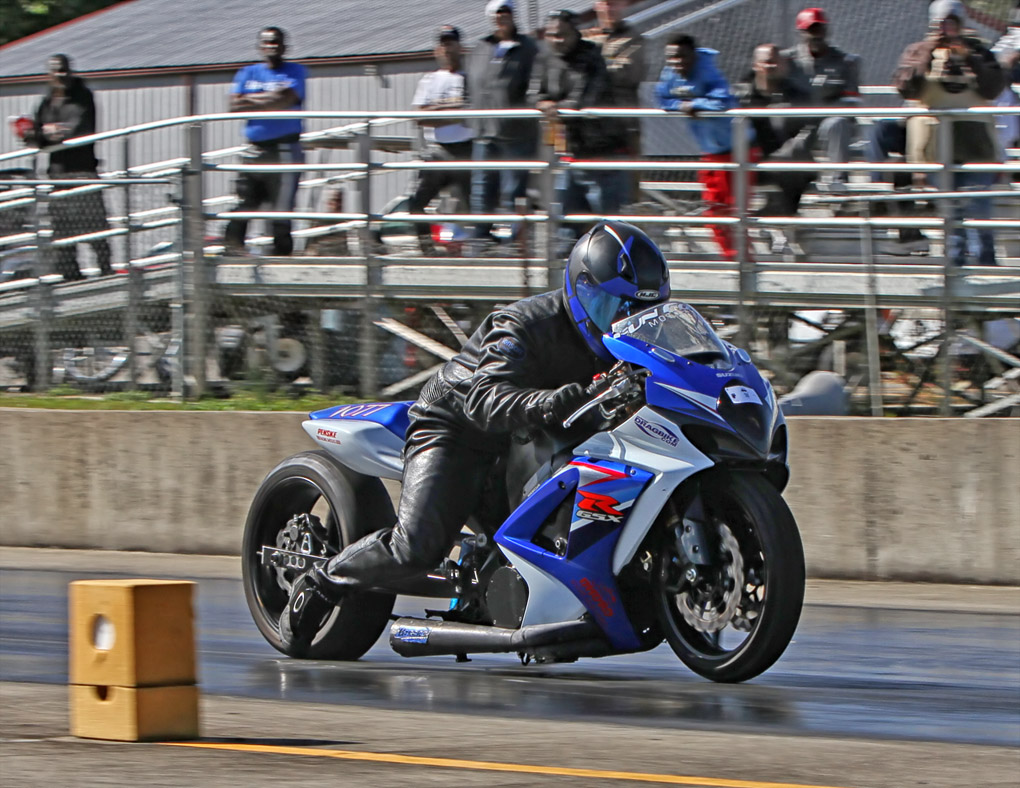 Gainesville Raceway hasn't hosted an all-motorcycle drag race since the glory days of AMA/Prostar and AHDRA, but this weekend NHDRO plants their flag on this hallowed ground. Time will tell if this weekend is the start of a new history of two wheel speed, the Gainesville Ale House, and NHRA's best track.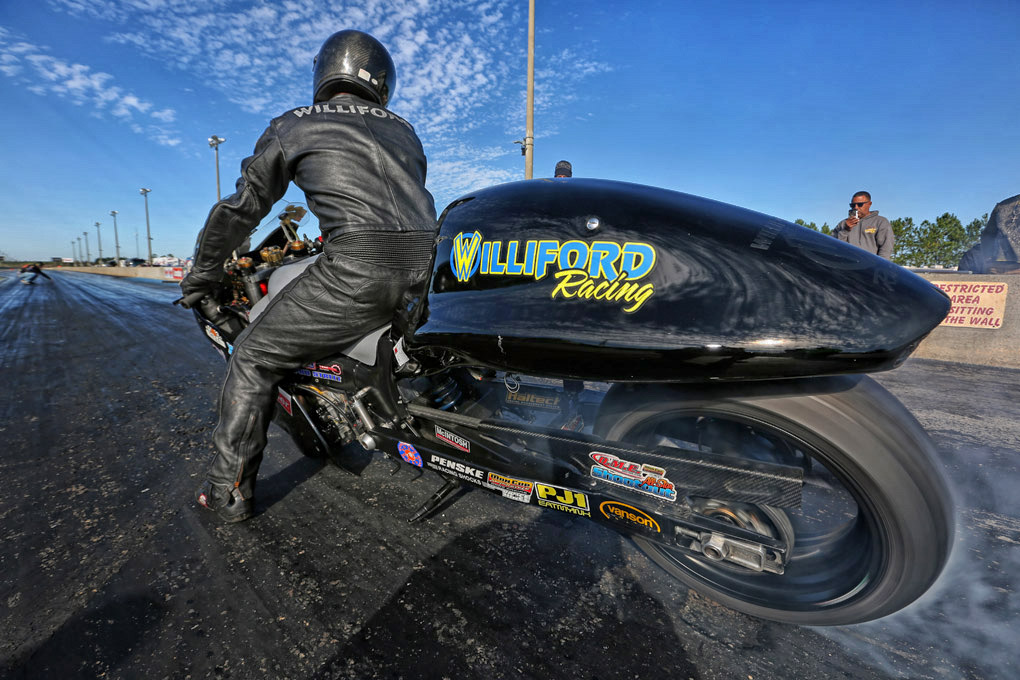 QO Bikes Real Street will make their first NHDRO appearance with streetable combinations of nitrous, turbos, or mountain motors delivering their power through street tires. Wes Brown, Clark Proctor, John and Jason Fernandez, Johnny "Turbo" Dobrin and others will be sending it at Gville.
Pro Ultra 4.60 bikes love a good racetrack and they'll have one. "My first time at that track and I can't wait!" said Jimmy Muntain, who narrowly missed out on winning last year's championship.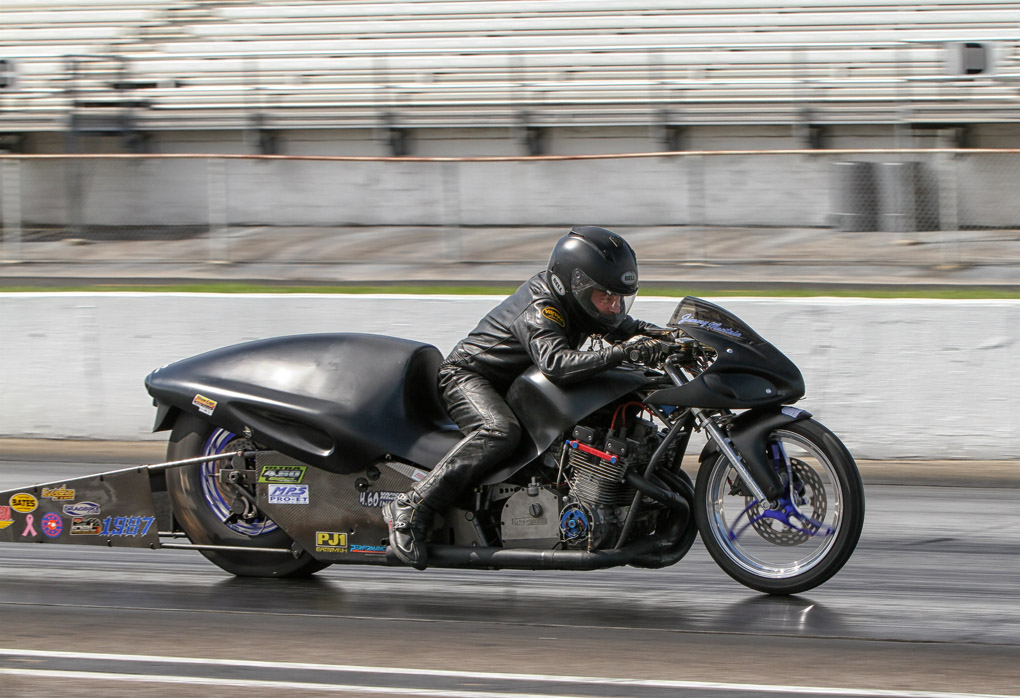 If 4.60 entrepreneur Jeff Jones can stop selling bikes long enough to race one, he'll be there along with Fast Time Motorsports teammates Chase Morris and Smokin' Joe Rodney. Everyone east of the Mississippi with a 4.60 bike needs to take this opportunity to race in Gainesville.
NHDRO also introduces their brand new True Sport Shootout 63" class, designed for the grudge racer that wants to run in a shootout format. No boards, no sliders, street tire, all-motor, 1/4 mile heads-up on a .400 pro tree. Joe Marasco's MSP will have a bike prepped for none other than the infamous Mississippi Dave to get this class rollin'. Stage them bitches up!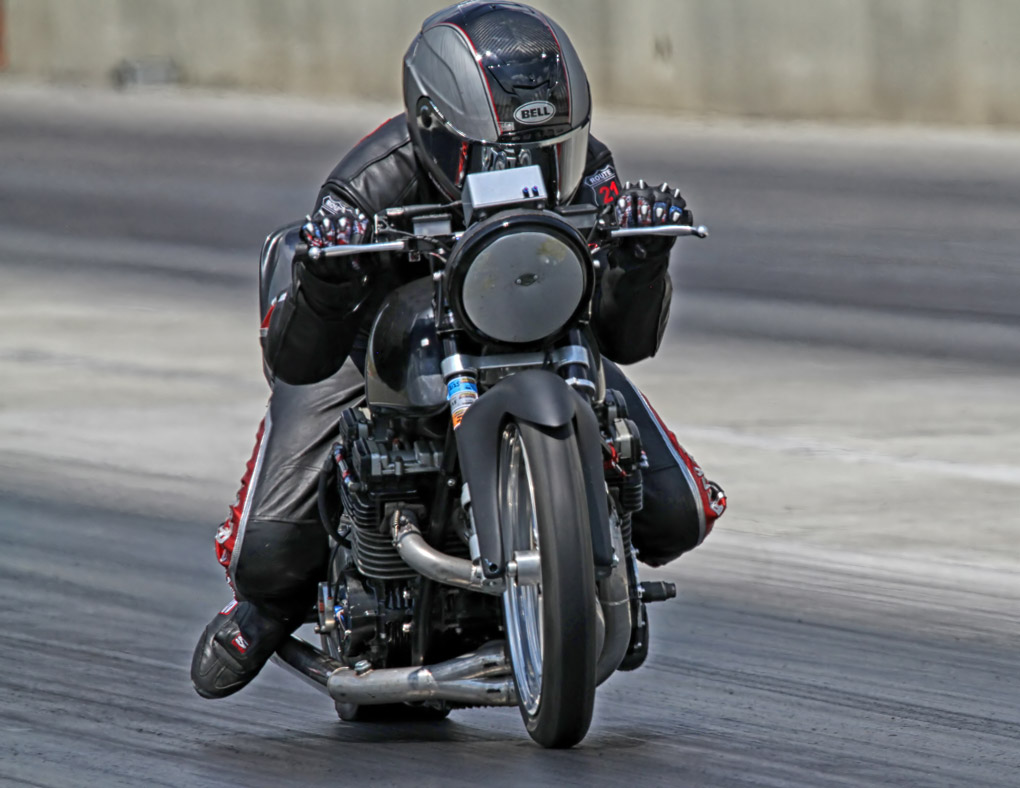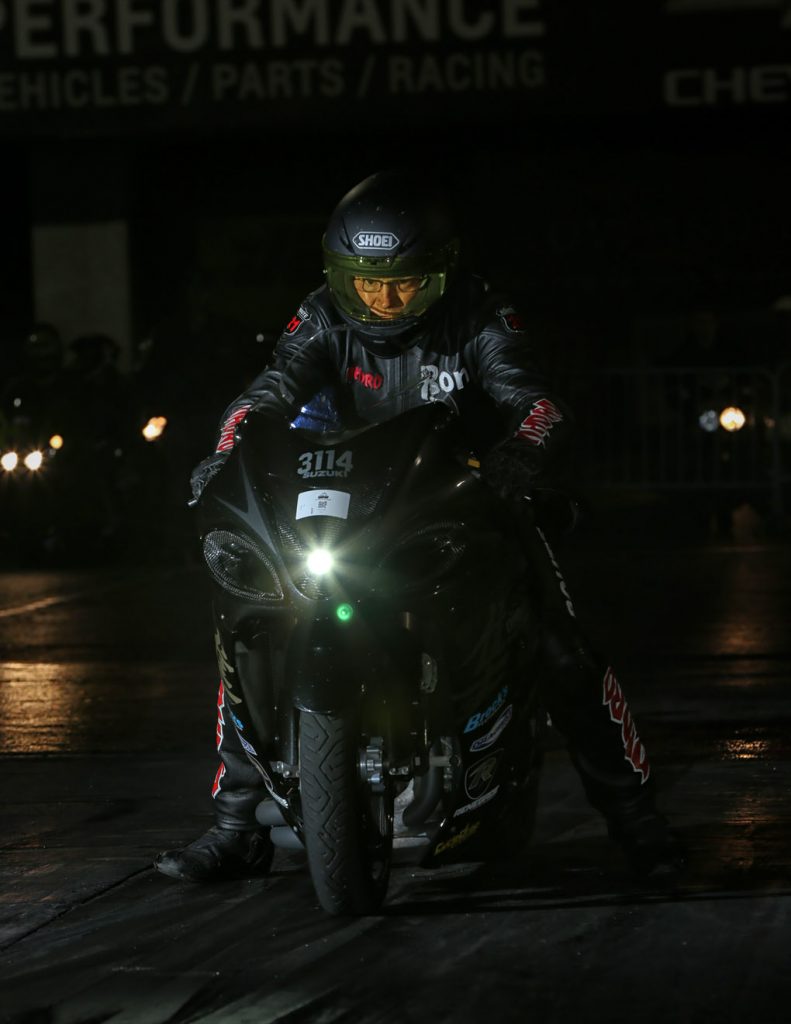 NHDRO sportsman classes are expected to draw many Florida and South Eastern racers to join the snowbirding Midwestern regulars. M2.Shocks Crazy 8s (now combined with Super Comp), Hardcore Cycles Top Gas, Penske Racing Shocks Street Fighter, MPS Pro ET, and Kevin Dennis Insurance Street ET will all fill Gainesville's staging lanes. Florida legends like Ralphie Medrano, Roy Hagadorn, George Babor, Tony Mullen, Robert Parker, Victor Gotay and more are expected to challenge NHDRO studs Deadly Dustin Lee, John "Spooky" Markham, Ron "Ju-Jitsu" Arnold, Joe "Big" Deck, Ken Selner, Scott Sheppeard, Mike Konopacki, Craig and Kevin Adams, and more. "Hell yeah, I wouldn't miss it!" said Medrano.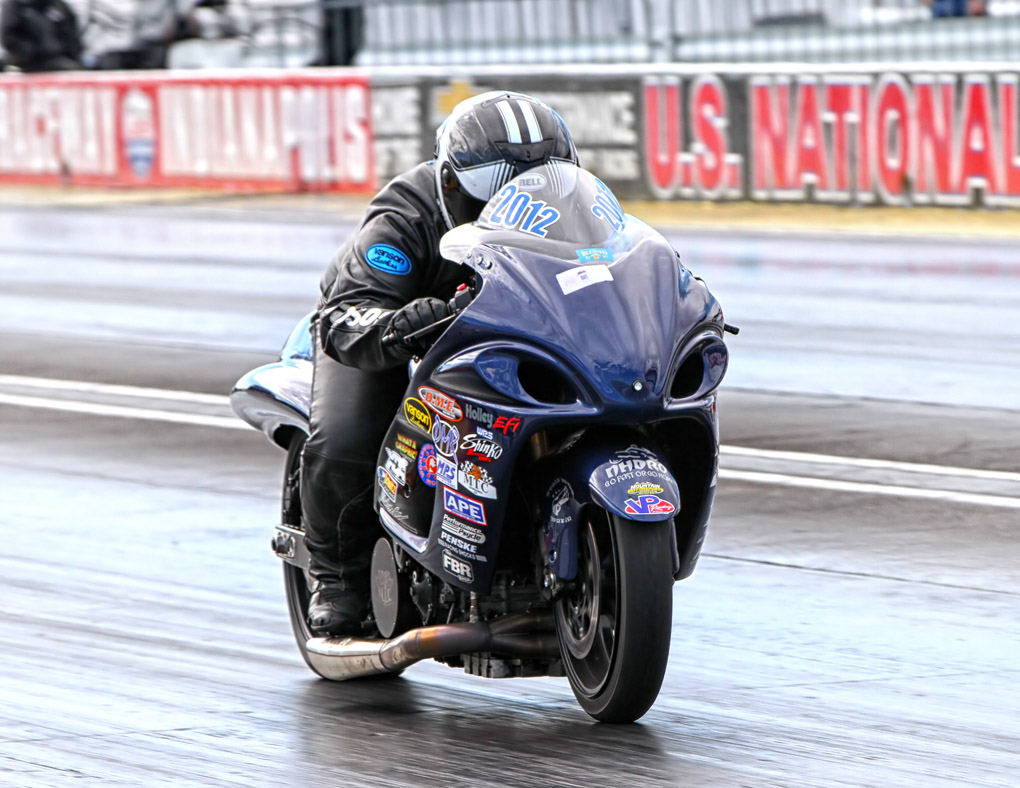 Saturday's MPS Pro ET and Kevin Dennis Insurance Street ET will have DOUBLE PAYOUTS if the fields swell to 70 bikes or more in each, and Dan Rudd and MPS will be on the midway to supply you with all the go-fast goodies you need.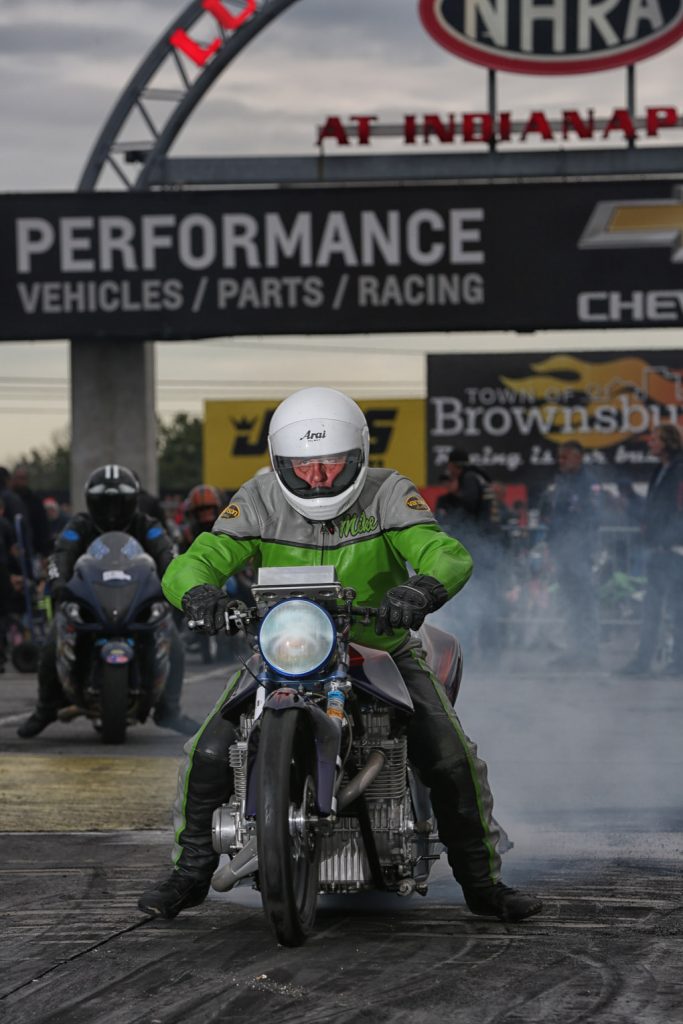 What bikes love a great track better than VooDoo Grudge bikes? Nighttime is the right time for the Southeast's nastiest grudge racers to shut 'em up, stage 'em up, and pay 'em up!
Brian and Niki Welch look forward to welcoming all their racers, sponsors and fans to this historic event in Gainesville. Load 'em up and hit the highway!
Find out more about NHDRO at http://www.nhdroracing.com/
NHDRO thanks M2.Shocks https://www.m2shocks.com/ , Millennium Trailers http://www.milltrailers.com , Kevin Dennis Insurance http://www.bettercoverages.com , MPS http://www.mpsracing.com/default.asp , Penske Racing Shocks https://www.penskeshocks.com , Hardcore Cycles http://hardcorecycles.biz/ , , Liguori Drag Racing https://liguori-drag-racing.myshopify.com , Kenneth R. Schwartz, attorney at law http://kennethrschwartz.com/ , CC Powersports https://www.ccpowersports.com , Schnitz Racing https://store.schnitzracing.com , Voodoo Custom Motorcycle Components https://www.voodoomoto.com/ , Vanson Leathers https://vansonleathers.com/ , BB Racing https://www.facebook.com/BBracingllc/ , Quinn O's Bike Sales https://www.facebook.com/Quinn-Os-Bike-Sales-Service-140725722673228/ , and APE http://www.aperaceparts.com/