For Top Fuel Motorcycle legend Larry "Spiderman" McBride a new world record of 265 mph and a commanding victory at the Man Cup Finals from South Georgia Motorsports Park could not have been a better crescendo to what was a topsy-turvy year for motorsports, and life in general.
"This whole week was crazy, especially with how rusty we were," McBride said. "We are ready to get 2020 behind us. It feels great to end it like this."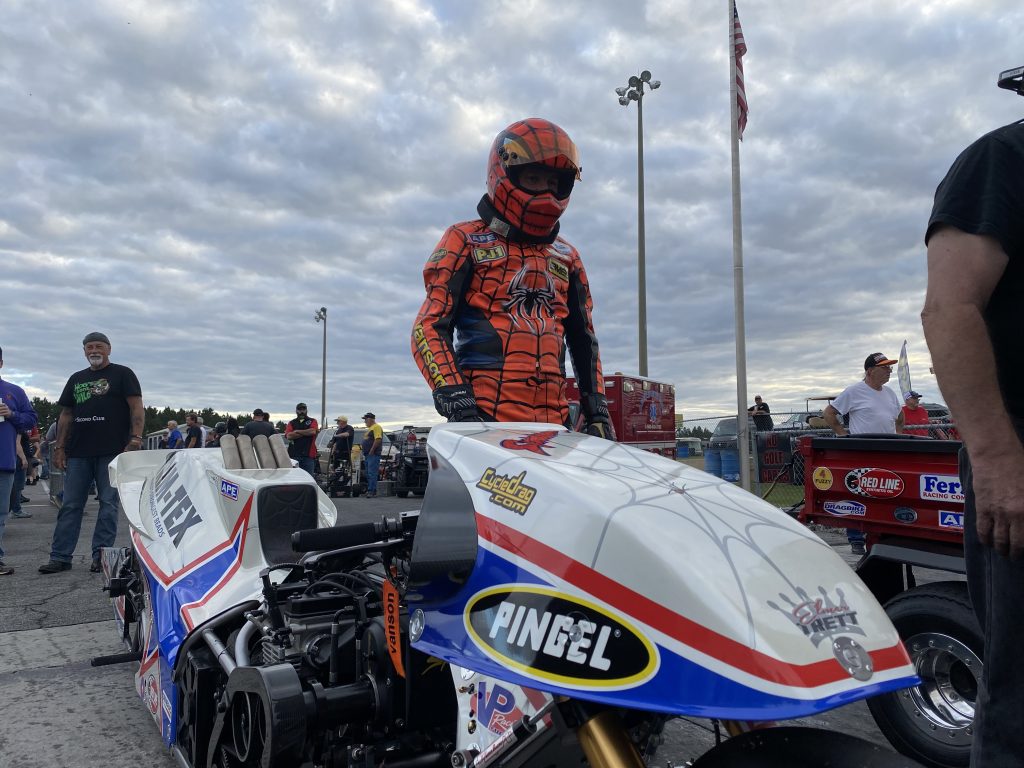 After being confined to his shop for nearly a year, McBride defeated Mitch Brown in the final with a 5.67 at an unprecedented speed for a piston-powered drag bike at 265 mph.
By all accounts, it was the run of the event.
"I knew when I crossed the finish line it was faster than I had ever gone," McBride said. "I could not wait for my brother to tell me the speed because I knew it was better than 264 mph (McBride's previous record). It had a little bit of a wobble, but buddy when it got through that part, hold the heck on because it was one heck of a ride. When you go that fast the hardest part is stopping."
McBride got more excitement than he bargained for when he hit a dip in the shutdown area causing him to accidentally burp the throttle. Fortunately for him South Georgia Motorsports Park has one of the longest shutdowns in the world, at about 3/4 of a mile.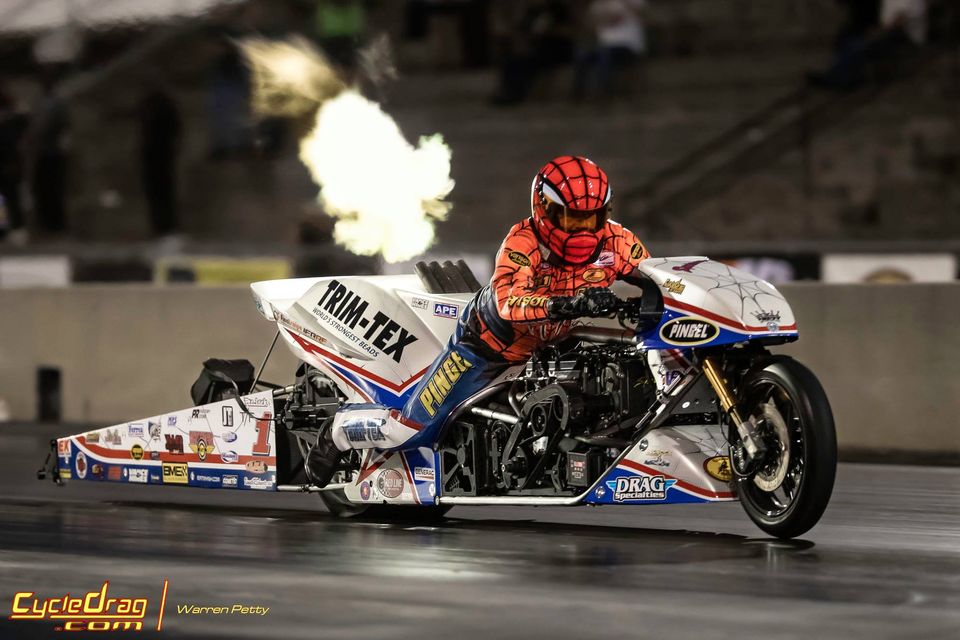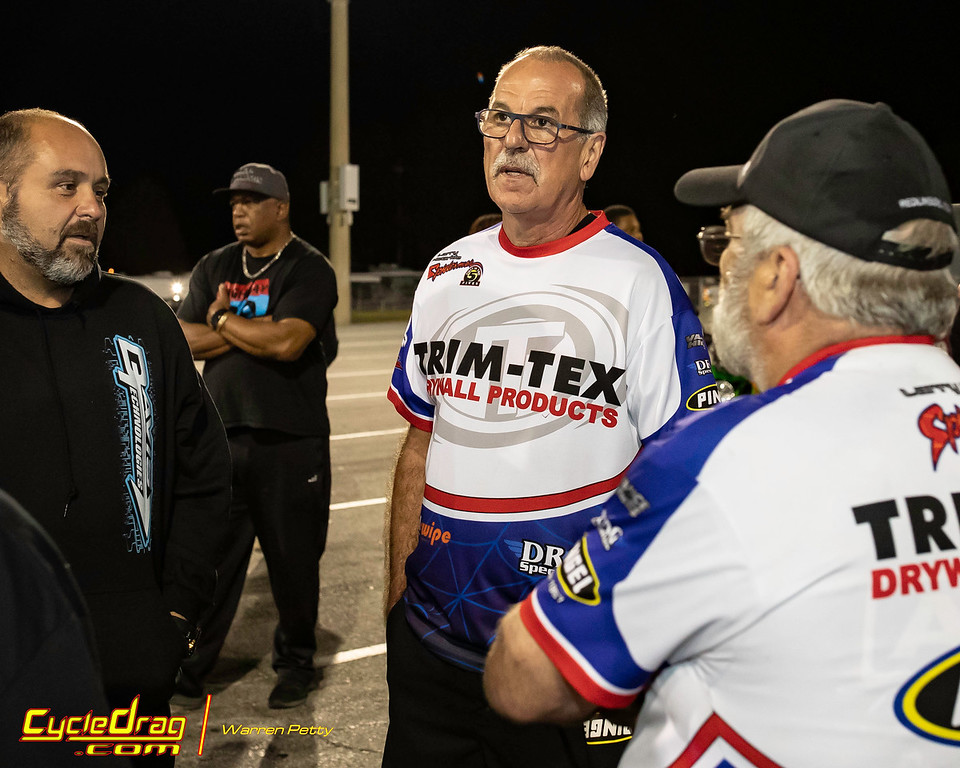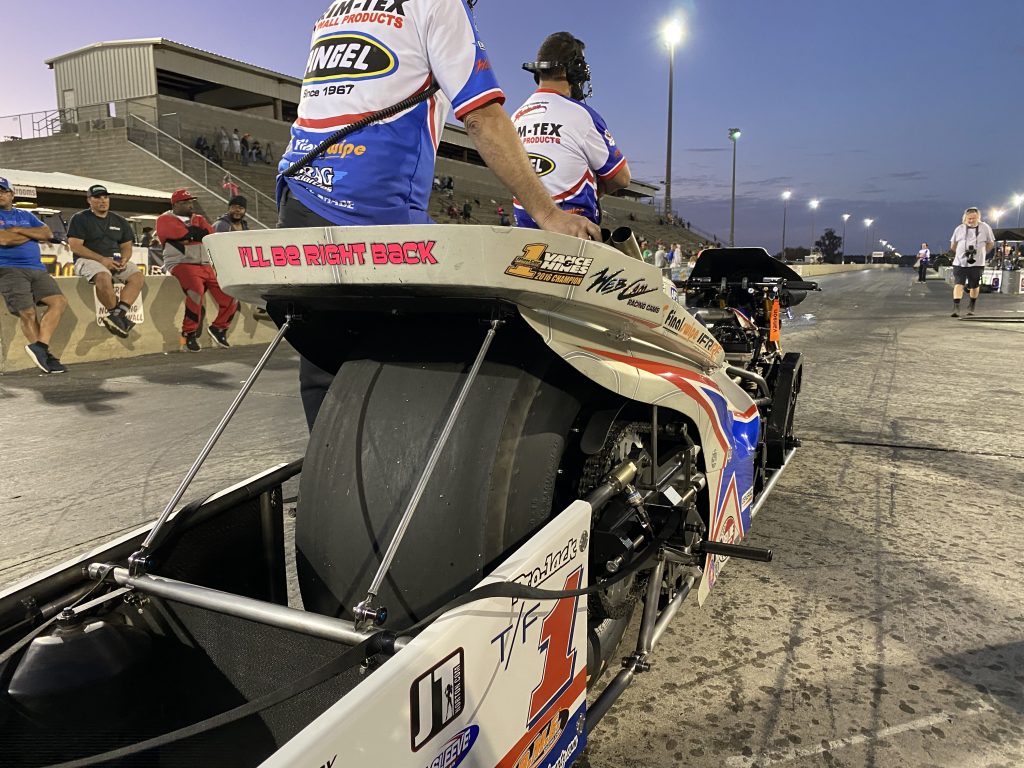 "Normally I like to stay a little loose and relax after the finish line and let the bike do what it's going to do. I don't want to do anything to upset the motorcycle. I knew there was a little dip down there in the left lane about 400 feet from the finish line. I was still pretty tense because we went very fast. I didn't relax like I normally would have. I had a pretty good grip and when I hit that dip, I hit the throttle again. It scared some other people, not so much me. It was like whoa, don't be doing that man," laughed McBride. "You are trying to stop son, not trying to go."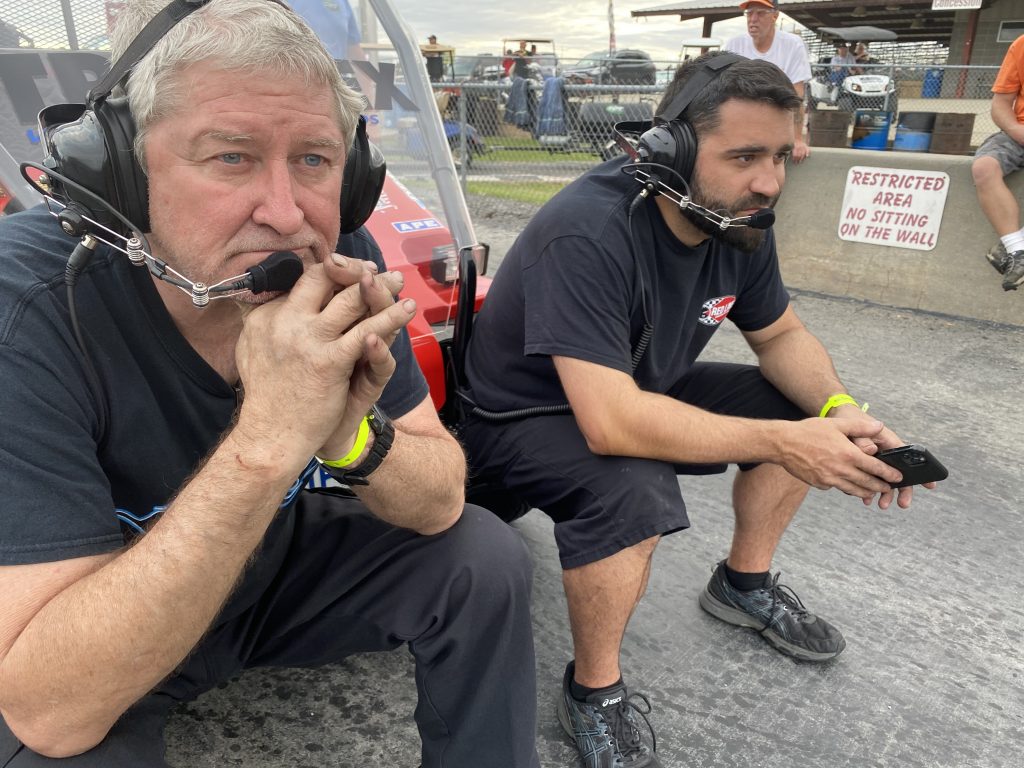 With some test laps under their belt on Wednesday and Thursday where McBride struggled to go straight, the team sorted out the issues to qualify No. 1 with a 5.70 at 260 mph. A three-round race with the addition of turbo bikes, saw McBride run a 5.77 at 255 mph in round No. 1 to defeat turbo racer Tommy Saxton. McBride recorded a 5.93 at 249 mph on a round No. 2 competition bye run.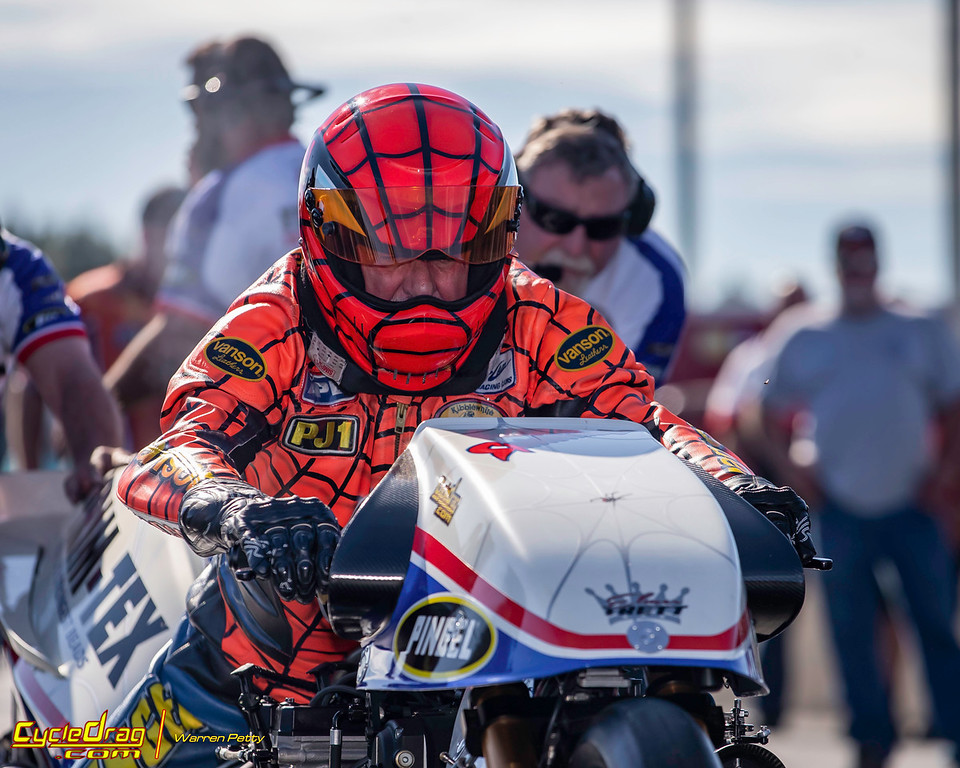 "On the 5.77 we went pretty light on the tune-up, just trying to get down the track," McBride said. "We hurt some pistons in the burnout during the 5.93. "
With major changes to the bike, including a longer chassis, redesigned wheelie bars and a more powerful engine, McBride and team initially struggled to learn the new setup. The new features combined with a lack of testing and an extremely sticky racetrack contributed to handling complications early in the weekend.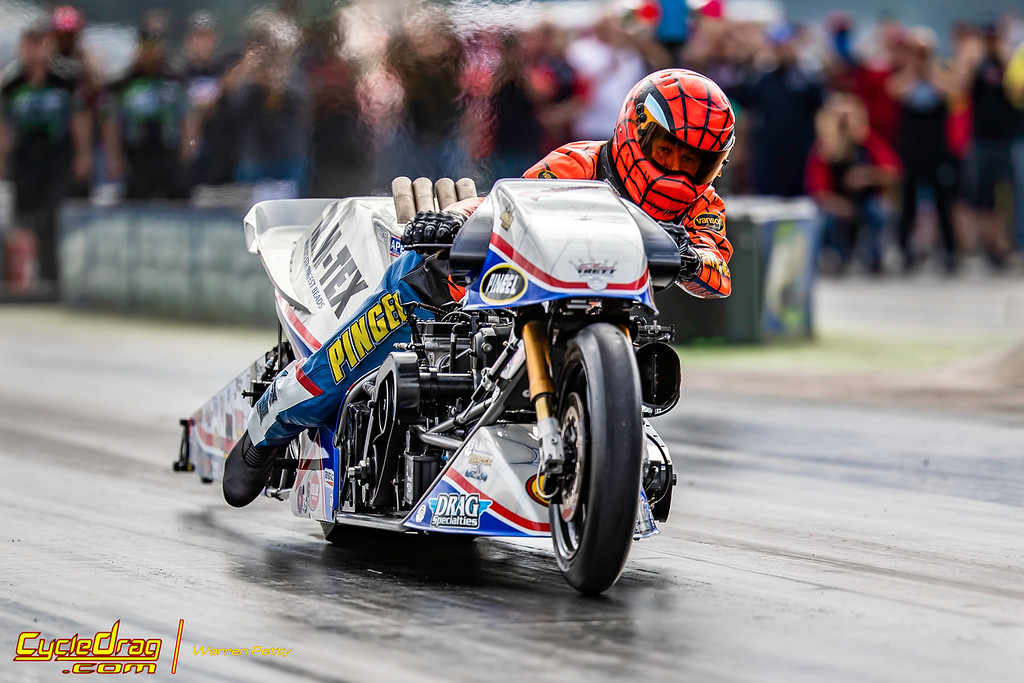 "The bike showed a ton of potential. The racetrack was great but it just wasn't quite good enough for us to put a lot of power down low. We were running it pretty light off the line and really shoving the coals to it around the 330 mark," McBride said. "It did some great back halves. "
On Saturday McBride accepted his 2019 championship award – the 20th of his 43-year racing career.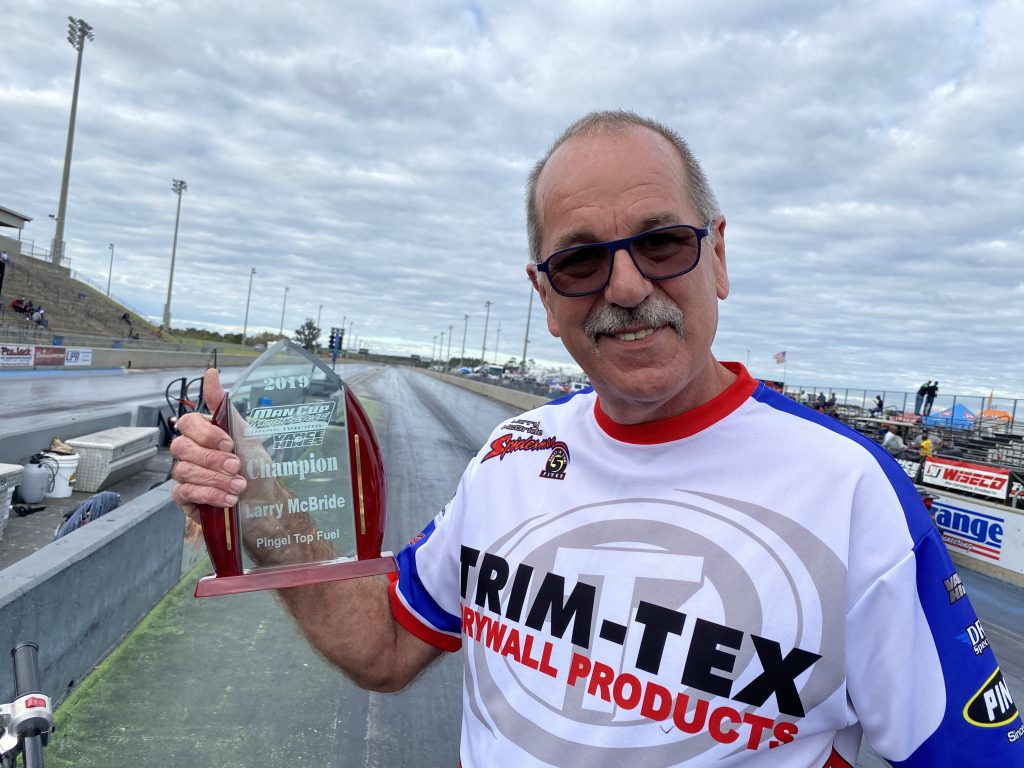 The new configuration showed several signs of greatness. The motorcycle posted a 1.884 back half on McBride's 265 mph record run.
"This bike is very different than Blue (McBride's former motorcycle that ran the first 5 in 1999). Blue front-halved very well. It never back halved like it needed to," McBride said. "If I could put Blue's front half with this back half, the 5.40s would be like clockwork."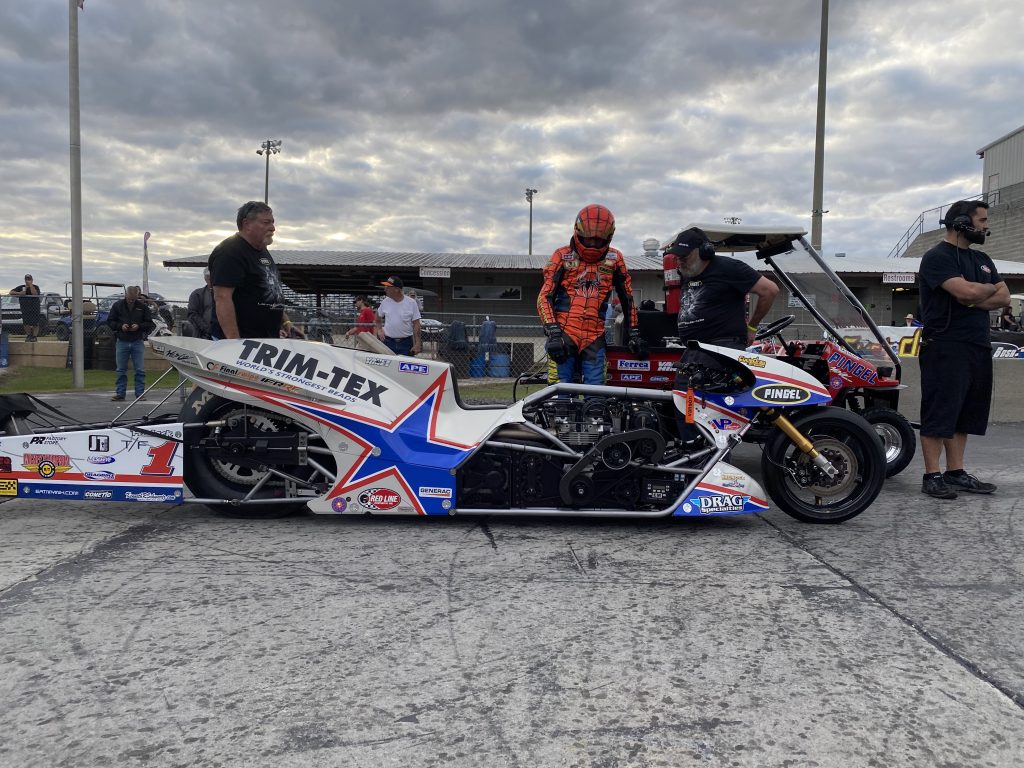 As is the case with every trip to the drag strip, McBride says the team learned a lot.
"We hurt some motors and made some mistakes. We hurt some pistons," McBride said. "If we can get that figured out we are really going to fly."
McBride still feels the bike has extremely high potential.
"This thing just runs some big mph," McBride said. "It's really incredible.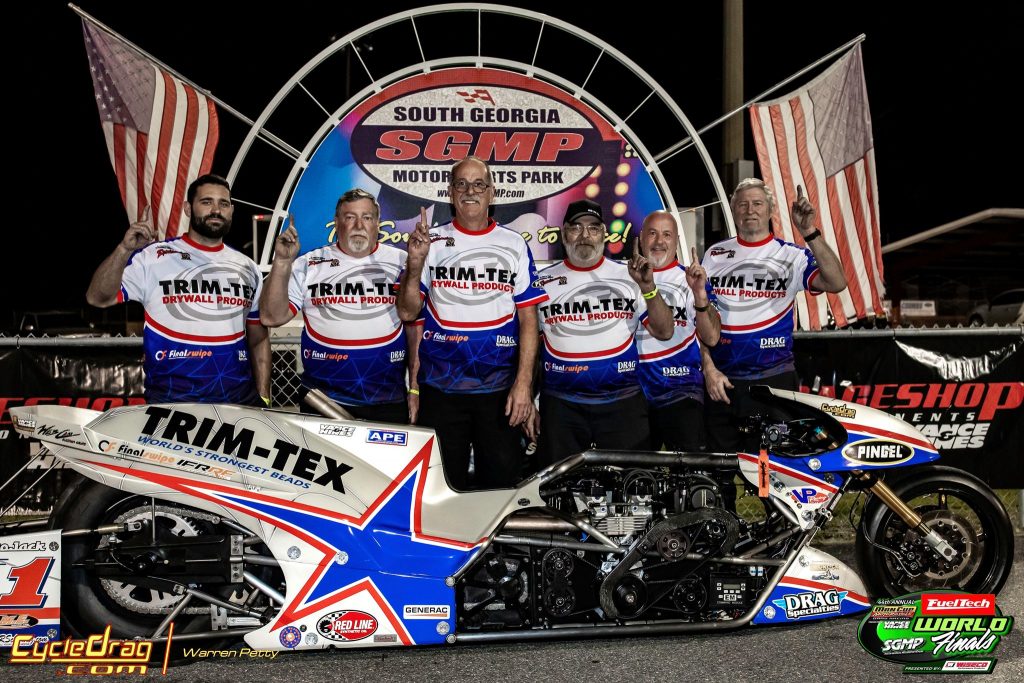 McBride competed with a heavy heart when he found out Saturday evening his childhood friend, team member and longtime NHRA pro Keith "Kebo" Adams passed away.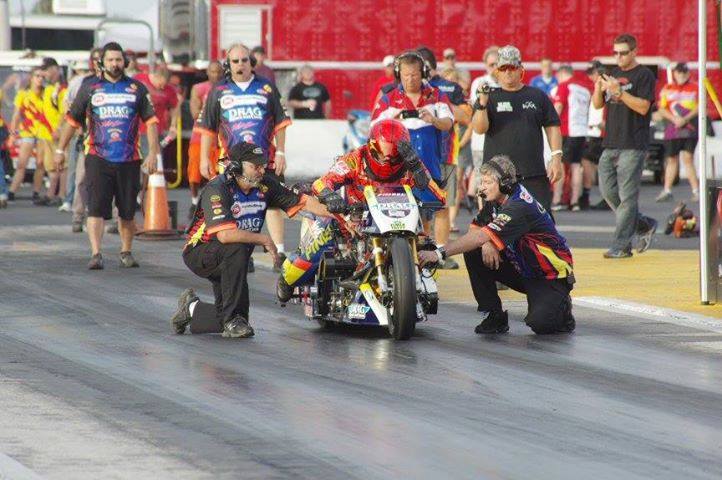 "He's standing tall. He was a very dear friend of mine," McBride said. "He came to my shop all the time. I tried to get him to come this weekend. He's been in my heart and on my mind all weekend. I'm still in disbelief."
The win was a fitting tribute.
"I said I was going to win it for him and I did," McBride said. "If he was still with us, he'd be one of the first phone calls I got."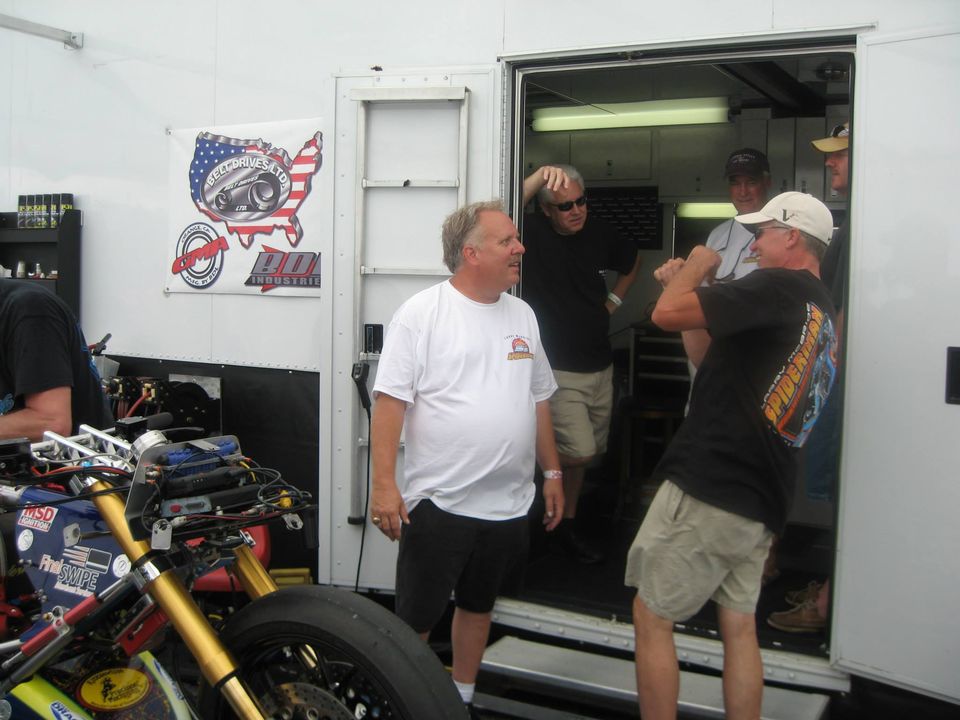 A trip to the races is always like a family reunion for McBride. The comradery combined with a new milestone helped ease some of the 2020 pain.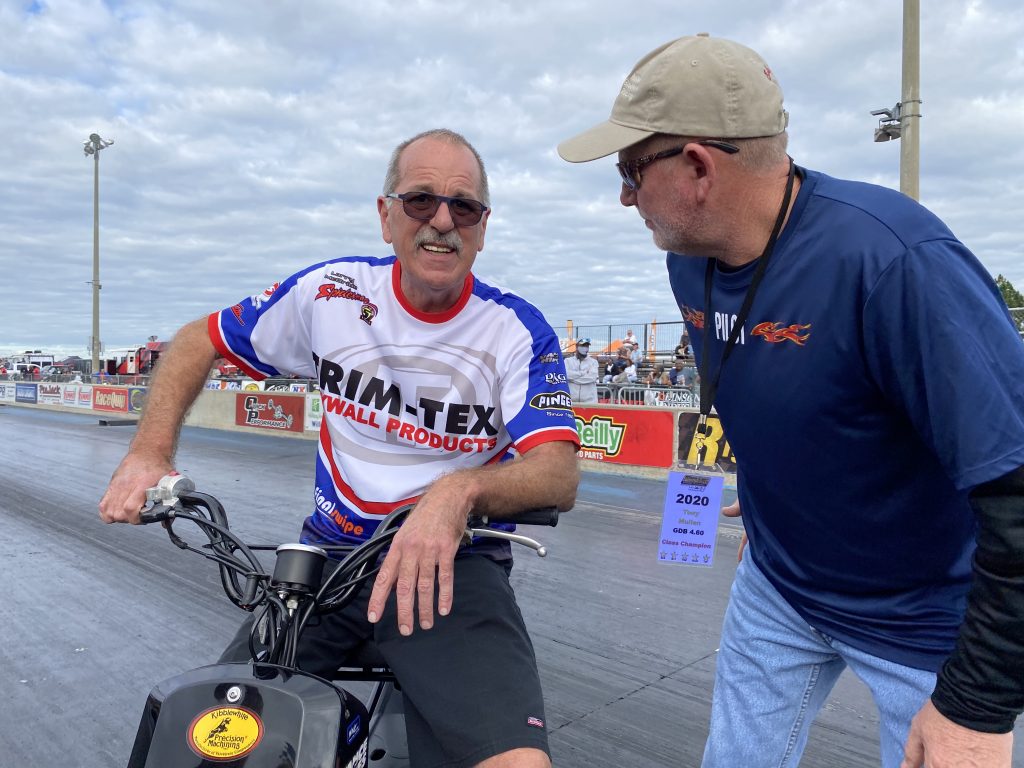 "After hiding from Covid all year it felt great to get out and get a win," McBride said. "We were at the track for an entire week so I am mentally drained, but it was all worth it," McBride said. "We have done so much work back at the shop. I really have to thank all of my guys and all of my sponsors for standing behind me in what has been a tough year for everyone."
Like so many of us, McBride is looking forward to much better 2021.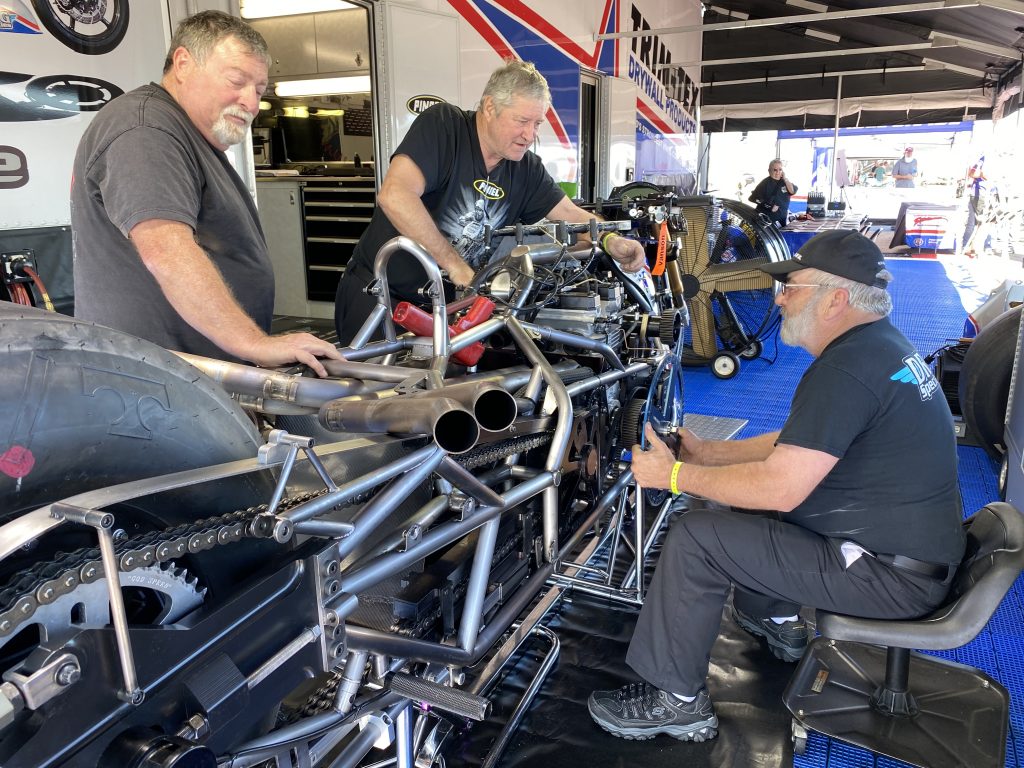 There are more videos on the Cycledrag Youtube channel (please subscribe here) and the Cycledrag.com Facebook page (Please like here) and more will be coming soon. Check back daily.
For all the continued support McBride thanked his primary sponsors; Trim-Tex Drywall Products, Pingel Enterprise, Drag Specialties-Parts Unlimited, Final Swipe Merchant Services, Web Camshafts, APE, Donnie and Julie Wilson and Kibblewhite Precision Machining.
Vance & Hines Motorsports, Red Line Synthetic Oil Corporation, PR Factory Store, Ferrea Valves, World Wide Bearings, Vanson Leathers, Belt Drives Ltd, Simpson Race Products, Nitrous Express, EK Chain, Bill Miller Engineering, Cometic Gaskets, B&J Transmission, Carolina Cycle, L.A. Sleeve, Mickey Thompson Tires, Valco, Goodridge, Carlisle Belts, ProJack, Bullseye Visual, Gates Belts and Cycledrag.com