Sunday, November 21st provided a vivid and painful reminder of just how dangerous the sport we love can be. While filming on the starting line for Cycledrag, frame by frame, seemingly in slow motion, I watched the worst crash I have even seen in person when my longtime friend Mike Chongris lost control of his turbo Funny Bike at about 197 mph, hitting a cone and violently smashing into the retaining wall beyond the finish line at South Georgia Motorsports Park.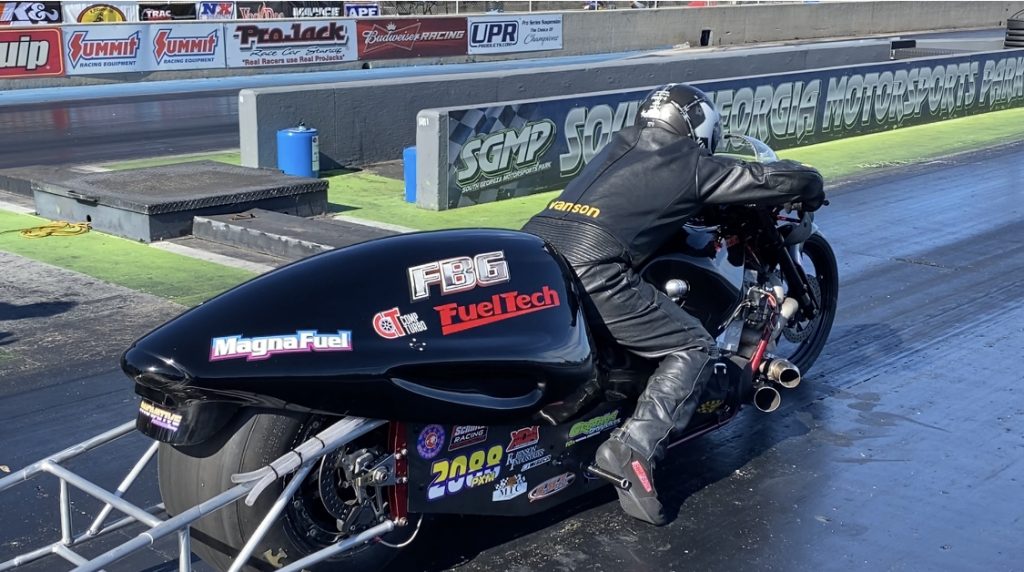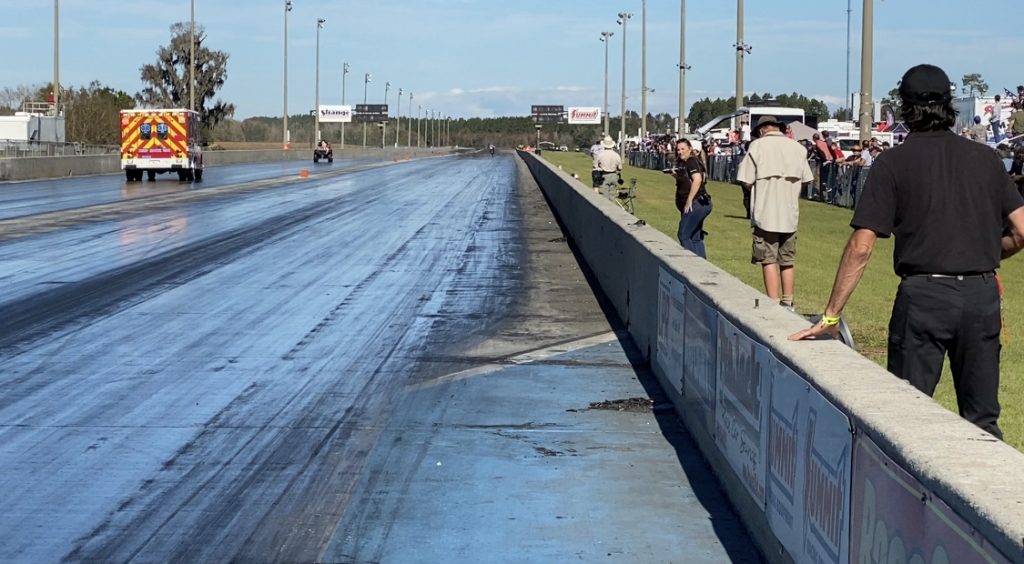 I've seen multiple crashes in my life, and on the really horrific ones there is usually a few deeply troubling moments of uncertainly where you pray for the rider's well being. Most always, thanks in large part to high-quality safety gear and attentive, brave and skilled first responders, you hear the much anticipated announcement that the rider is alert, and in many cases up, walking around.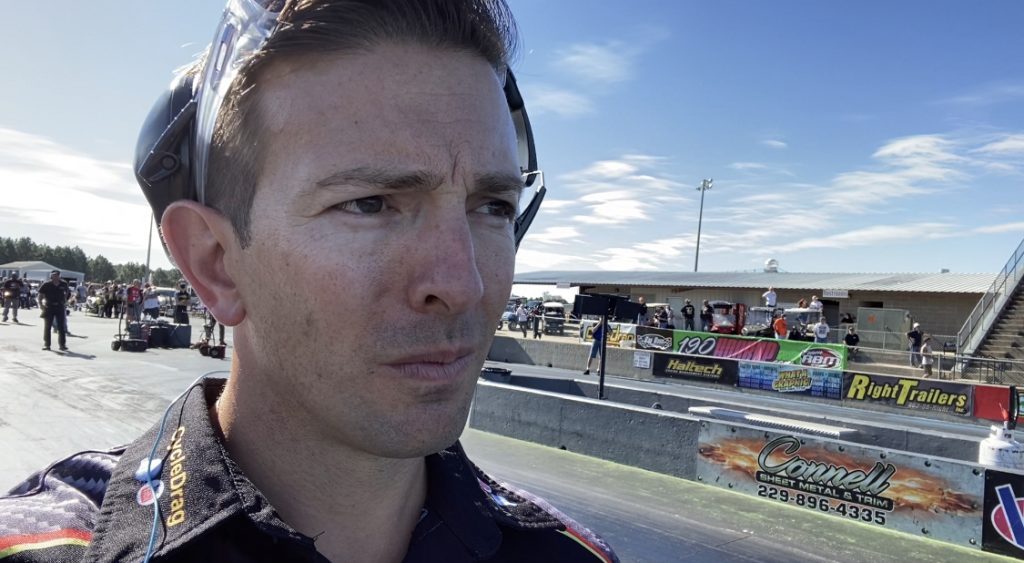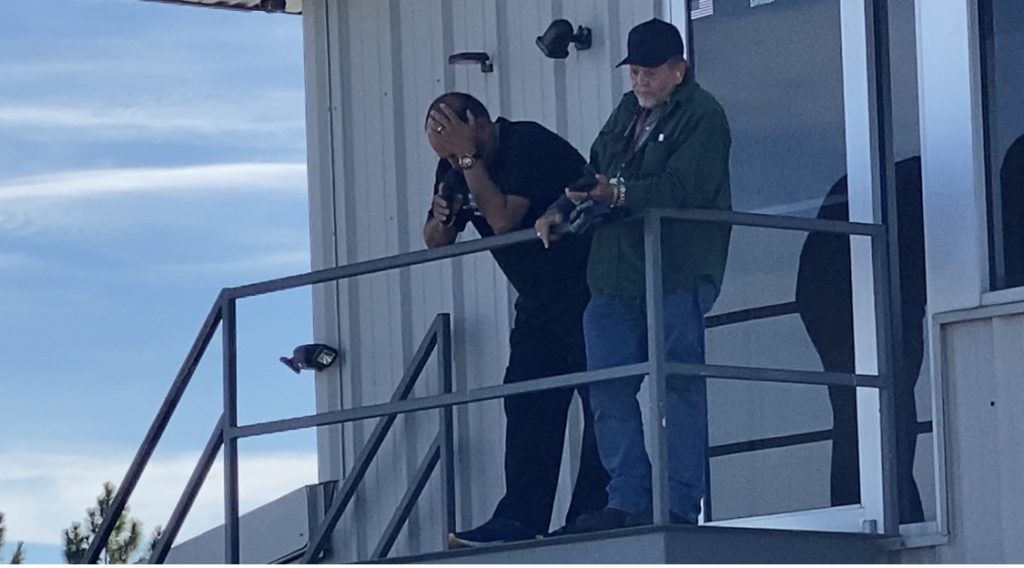 This crash was different. As I watched the tremendous impact, brute force and watched the 500-pound plus motorcycle bounce off the wall like a ping pong ball, my heart sank and I got a stomachache. This was grim and I prayed my friend Mike, who I met in 2001 when he was racing Pro Stock, was still with us. An eerie silence came over the South Georgia facility that was raucous and festive just moments before.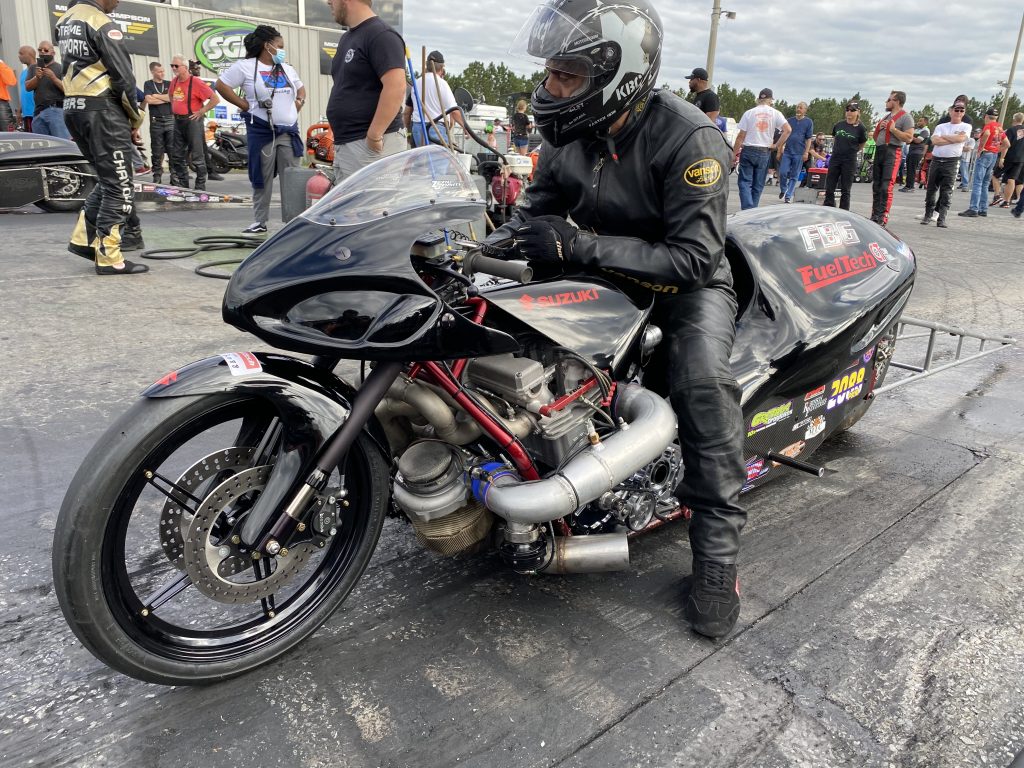 As I saw multiple police cars race to the scene my heart sunk lower and I felt like I was going to be sick. That was it, Mike's gone, I dejectedly lamented. In more than 30 years of covering this sport I have only seen the police rush to a drag bike racing crash scene once, and it was in Atco, N.J, in 2015 when Larry "Spiderman" McBride blew up his Top Fuel bike, was airlifted out and state police approached it like a fatal.
I was shaken and in disbelief. I walked over to my father and friend Jack Robinson because I needed to be around family and friends as we all hoped and prayed. It was a strange contrast as many onlookers started to emerge that did not see the incident or have a grasp of just how grim it really was. The unintended insensitivity had me recalling accounts of the 1996 NHRA US Nationals where the great Elmer Trett and Blaine Johnson were lost, and some, perhaps unaware were relatively unfazed, while others were at a funeral.
I started receiving updates from the top end. Mike was totally unresponsive, was suffering from multiple injuries and medics were using a ventilator to keep him breathing. The pain in my stomach was worsening.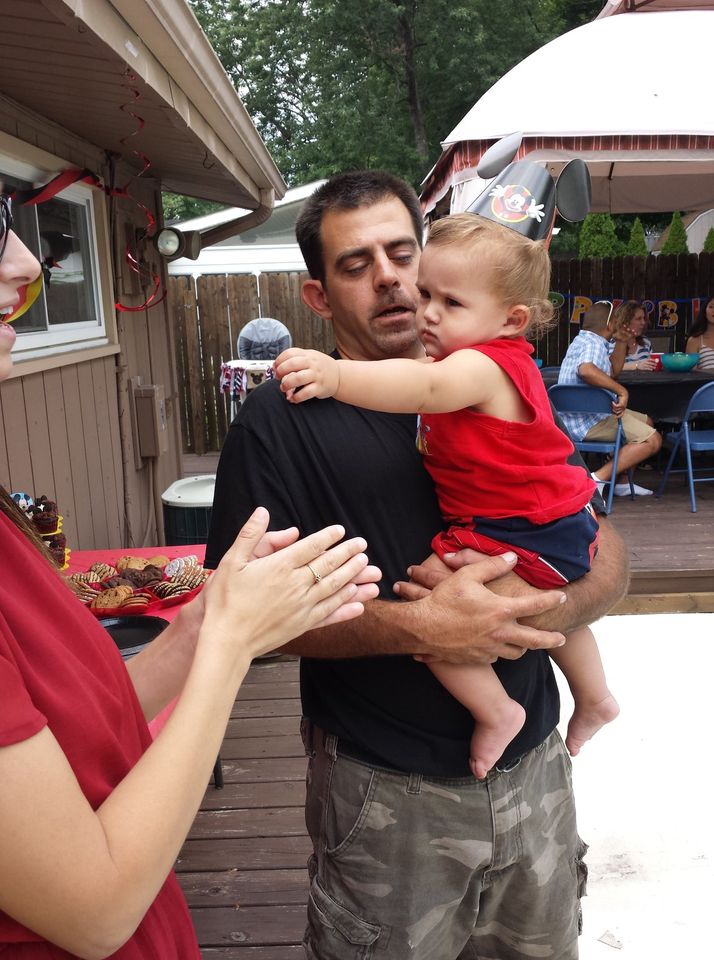 As we all prayed, we finally received positive information that a helicopter life flight was on the way. They don't send helicopters for the deceased I bluntly reassured myself.
It was a joyous revelation, but Mike's life-or-death battle was far from over. The report I got from the top end was the helicopter would not take off until, and if, Mike stabilized. As the helicopter remained grounded for what seemed like an eternity and must have been at least 15 minutes, the rollercoaster of emotions continued and the elation of positive news was again quelled by the despair of doubt.
Did we lose him?
More than 30 minutes after the accident the helicopter finally took off and we all rejoiced. "C'mon Mike" I yelled as loud as I could.
We resumed racing but for myself and many others, we were stuck in a haze. I could not get Mike off my mind. I craved an update from the hospital in the worst way.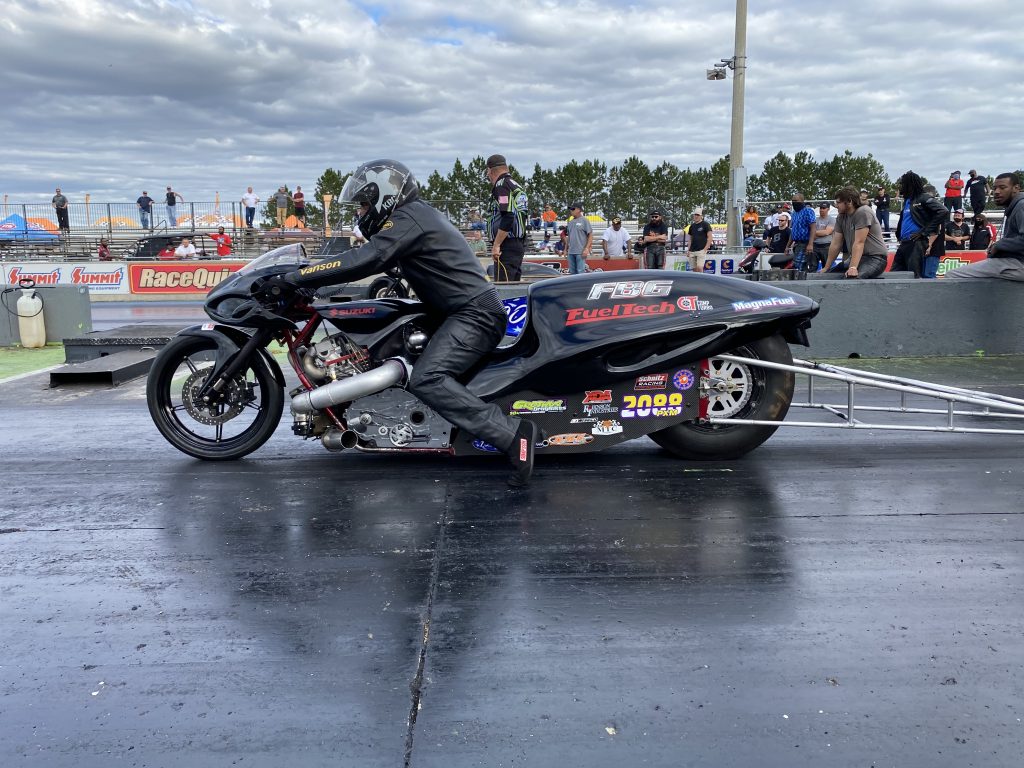 Later that evening Mike's family informed me that he was in the ICU, had a major battle ahead of him, but most importantly was still alive.
When they become available we will post more video updates on Mike on the Cycledrag Youtube channel (please subscribe here) and the Cycledrag.com Facebook page (Please like here)
After the rollercoaster of emotions and thoughts, Mike's pulse was all I needed to feel like we had witnessed a miracle.
We can all rejoice that Mike is still alive. However anyone with any knowledge of brain injuries will understand what a daunting and delicate fight Chongris still has ahead of him.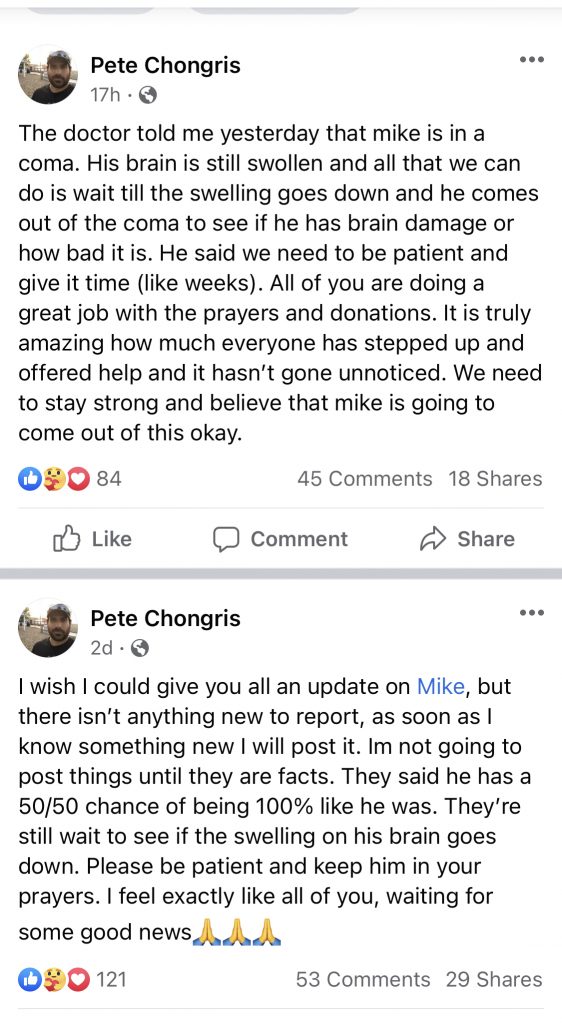 For now, I continue to focus on the positivity that my friend is still alive.
If you don't know Mike, he's a wonderful down to earth man who like so many of you has a deep passion for racing. He has excelled in bracket racing, Top Gas and most recently 4.60 before giving the big turbo Funny Bike a try. I reconnected with Mike about four years ago, inviting him from Ohio to compete at his first IDBL race, I was promoting at Maryland International Raceway. He didn't waste the long drive as he won the event and became a regular on the IDBL / XDA tour.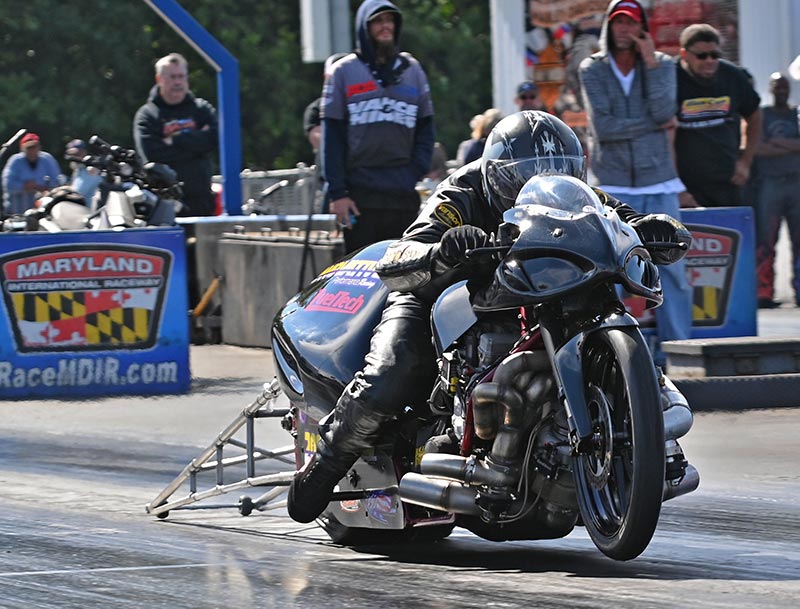 Mike is such a fan and supporter of Cycledrag that he wanted to put his entire team in Cycledrag crew shirts. I was highly flattered when he called me inquiring how to do so.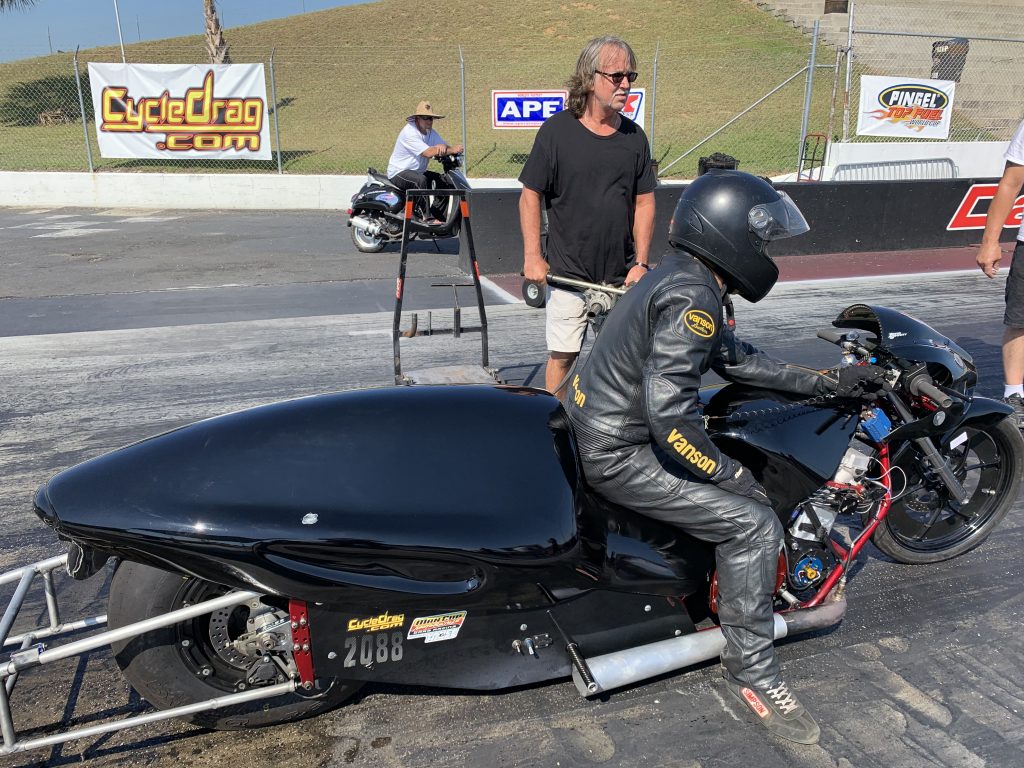 He's a big supporter of his fellow racers and now it's time we all root for him.
I do believe in the power of a prayer and am asking to please keep Mike and his entire family in your thoughts and prayers as he fights this battle.
As you can imagine, medical costs will be astronomical. If you can spare anything at all, it is much appreciated if you could contribute to Mike's GoFundMe, linked below.
If you can't, no worries, but please keep this fine man and his family in your thoughts and prayers. He's in the race of his life.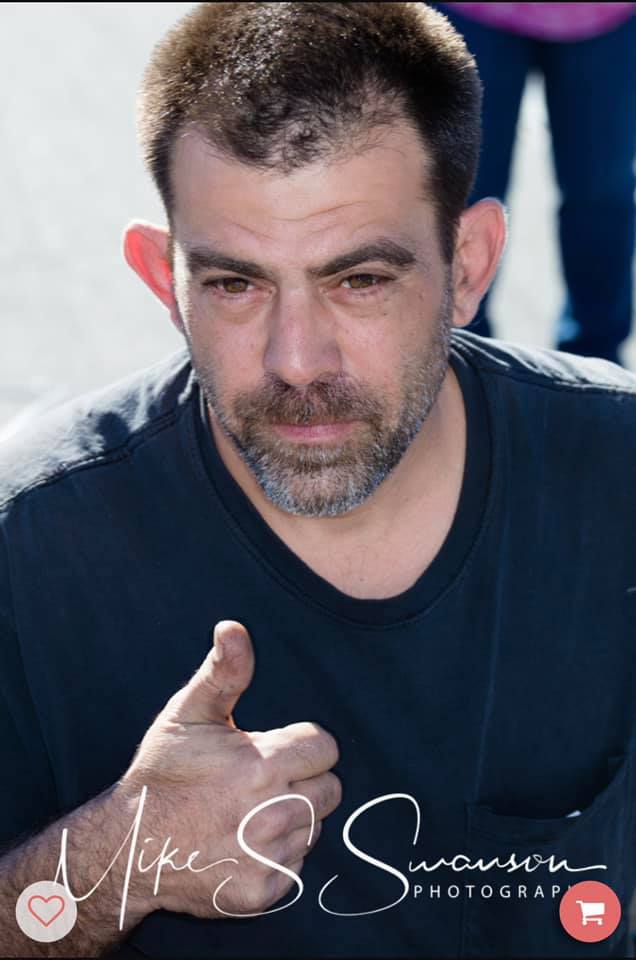 C'mon Mike, one more win light.
Mike Chongris – GoFundMe Link – https://www.gofundme.com/f/27bwc725pc?utm_source=customer&utm_campaign=p_cp+share-sheet&utm_medium=copy_link_all