With the hopes of keeping a long-standing tradition going where motorcycle clubs can have some friendly competition on the drag strip, Club Clash 2015 will take place at the IDBL U.S. Nationals from Atco, NJ, Sept. 11-13.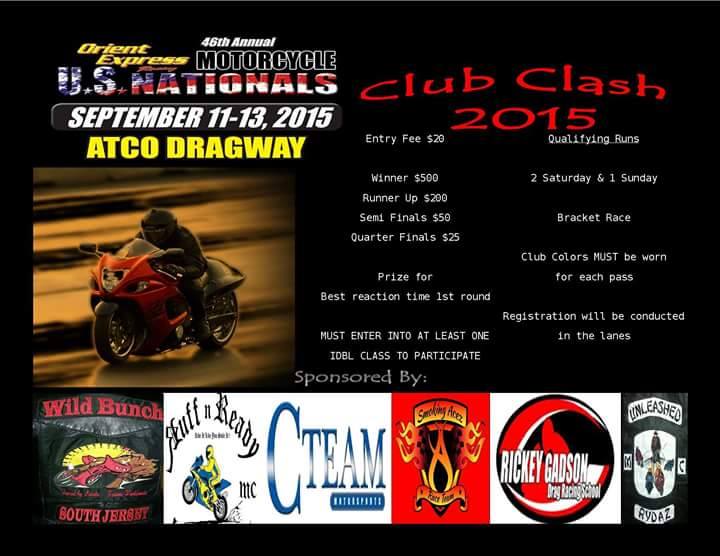 Bracket Race Information –
Entry Fee $20
Must enter at least 1 IDBL class to participate.
Must wear club colors for each round.
Registration will be conducted in the lanes
Winner $500
Runner Up $200
Semi $50
Quarter $25
Prize for best reaction time first round.
Qualifying Runs
Two Saturday and One Sunday