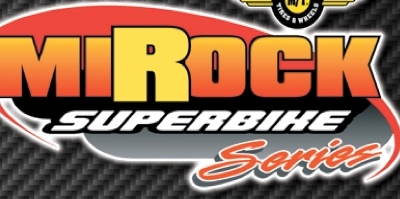 Tech Inspection:
Tech inspection for 4.60 Index, 5.60 Index, Crazy 8's, Top Sportsman, Pro ET, Street ET, and Grudge bikes are in staging lane #10-11. Tech inspection for Pro Street and Real Street are at the scales at the bottom of the track.
Break Policy:
50% of entry issued in gate credit, no cash refunds even if no runs were made.
Bike Numbers:
Only one bike number is permitted on a bike and must be visible on both sides of the bike. It is strongly preferred that your bike number is on both sides of your windshield for bikes with front fairings, and on both sides of the front fender for bikes without a front fairing. It is also strongly preferred that the bike numbers are made of 3" tall vinyl numbers.
Dial-in:
Ask any track official if you need help dialing in your bike for eliminations. When you are racing, make sure your correct dial-in is on dial-in boards and before you start your burnout and that it is correct on the scoreboard before you stage. It is the rider's responsibility to be sure it is correct. Track officials do the best they can to be sure its correct, but they are only human, so you need to be sure its correct before you stage. No re-runs, credits, or refunds if you stage to the wrong dial-in for any reason.
Bike Numbers:
Make sure that you check your bike numbers on your time slips to be sure that they are correct after each of your runs! We have had problems in the past with wrong numbers. If your bike number on your time slip does not match your bike number, you must go to the tower immediately and notify them.
Attention Pro Street, and Real Street:
The Autostart Timeout is set at 7 seconds, meaning when one person is fully staged and the other rider is pre-staged, he/she only has 7 seconds to stage or it will result in a red light. We will have 3 qualifying sessions on Saturday at 1pm, 4pm, and 7pm. Be in the lanes ready to go 15 minutes before those times, we will run without you if your not in the lanes and once we finish your class you will not be allowed to make a qualifying run, you will have to wait on the next one.
Top Sportsman:
Top Sportsman is a bracket race style format. Only 1 rider may qualify in Top Sportsman. If you are running two bikes in Pro ET and they both qualify for Top Sportsman, you will need to go to the tower and withdraw one of them from Top Sportsman and just run it in Pro ET and leave the other bike in Top Sportsman. Pro ET time runs will also be qualifying for Top Sportsman. During qualifying the bump spot will be shown on the scoreboards. If you run that time or quicker, you are qualified for Top Sportsman. If you do not qualify, you will run in Pro ET. Qualifying is on Saturday only. There will be no alternates allowed in competition. No one can dial-in slower than 1 tenth than the bump spot.
Staging Lanes:
During eliminations, once you have entered a particular side of the staging lane and come to a stop, you are committed to that side and cannot jump to the other side or move around someone. The bye-run will be pulled with a deck of cards even if there is an even amount of bikes to shuffle the order. Bikes will be run side by side in the lanes. If we run out of bikes in one lane, then they will be run front to back with the front bike having lane choice.
PA Broadcast:
To better hear the PA, turn your radio to 89.9 FM.
Re-entry:
Re-entry fees are $40 for Pro ET and $20 for Street Bike. We run re-entry as a complete round after 1st round. All re-entry winners will go into 2nd round.
AFTERDARK UNDERGROUND:
Afterdark Underground will start Saturday Night after Pro ET & Streetbike Eliminations are completed. It will be 3 hours long. You will be permitted to make as many runs as you want in that 3 hour period. Cost will be $100 per bike (Racers with a Grudge Tech card will only be charged $50) All AFTERDARK UNDERGROUND riders must pay and sign up in the tower at Race Control to get your run sticker.
Starting Line:
If for some reason you are held up by a track official, such as to change a wrong dial-in, cleaning or getting debris from the track, waiting for slow bikes to turn off of the shut down area, etc… and you are too hot to race, or tires to cold, immediately let us know! Once you stage, it is a race! All classes will use the inside groove except Street Et which will use the outside groove of starting line. Once you "Stage" (2nd small yellow light on tree) do not move forward or backward before the green light comes on or you will red light. Only you can cause a red light, it is your responsibility to stage properly.
Track Rules:
No delay boxes are permitted in any class, anyone caught during time runs or eliminations will be disqualified without a refund. All bikes must be started at "Stop" sign before entering waterbox. No burnouts in pit area. No glass bottles of any kind permitted on track property. No alcohol permitted in staging lanes or on starting line, and cannot be consumed by any rider in competition. All racers and crew must have a wrist band to go out on starting line.
Speed Limit is 10 mph on Track Property!
EVENT SCHEDULE ON BACK —->

Friday Schedule Sunday Schedule
6:30pm-11pm: Test & Tune 9am-11:30am: Sportsman Time Run
Pro ET / Top Sportsman T&T Lane 1 Pro ET / Top Sportsman Time Run Lane 1
Crazy 8's T&T Lane 2 Crazy 8's Time Run Lane 2
Street ET T&T Lane 3 Street ET Time Run Lane 3
5.60 Index T&T Lane 4 5.60 Index Time Run Lane 4
4.60 Index T&T Lane 6
Pro Street T&T Lane 7
Real Street T&T Lane 8 ** OPENING CEREMONY **
Grudge T&T Lane 9
Gambler's Race (16 bikes) $75 per bike, 100% payback 11:30am: Pro Eliminations – Round #1
E1 8:30pm, E2 9:15pm, E3 10:00pm, Finals 10:30pm Lane 5 Top Sportsman 1st Round Lane 5
4.60 1st Round Lane 6
Pro Street 1st Round Lane 7
Saturday Schedule Real Street 1st Round Lane 8
Grudge 4th Session Lane 9
9am-11am: Sportsman Qualifier #1
Pro ET / Top Sportsman 1st Qualifier Lane 1 12noon: Sportsman Eliminations
Crazy 8's 1st Qualifier Lane 2 Pro ET 1st Round Lane 1
Street ET 1st Time Run Lane 3 Crazy 8's 1st Round Lane 2
5.60 Index 1st Qualifier Lane 4 Street ET 1st Round Lane 3
5.60 Index 1st Round Lane 4
11am-1pm: Sportsman Qualifier #2 ** 1pm – Top Fuel Match Race **
Pro ET / Top Sportsman 2nd Qualifier Lane 1 1:30pm: Pro Eliminations – Round #2
Crazy 8's 2nd Qualifier Lane 2 Top Sportsman 2nd Round Lane 5
Street ET 2nd Time Run Lane 3 4.60 Index 2nd Round Lane 6
5.60 Index 2nd Qualifier Lane 4 Pro Street 2nd Round Lane 7
Real Street 2nd Round Lane 8
1pm: Pro Round – Qualifier #2 Grudge 5th Session Lane 9
4.60 Index 1st Qualifier Lane 6
Pro Street 1st Qualifier Lane 7 Pro ET Re-Entry Lane 1
Real Street 1st Qualifier Lane 8 Street ET Re-Entry Lane 3
Grudge 1st Session Lane 9
Pro ET 2nd Round Lane 1
2pm: Sportsman Eliminations Crazy 8's 2nd Round Lane 2
Pro ET 1st Round Lane 1 Street ET 2nd Round Lane 3
Street ET 1st Round Lane 3 5.60 Index 2nd Round Lane 4
Pro ET Re-Entry Lane 1 3:30pm: Pro Eliminations – Round #3
Street ET Re-Entry Lane 3 Top Sportsman 3rd Round Lane 5
** 4pm – Top Fuel Match Race ** 4.60 Index 3rd Round Lane 6
4pm: Pro Round – Qualifier #3 Pro Street 3rd Round Lane 7
4.60 Index 2nd Qualifier Lane 6 Real Street 3rd Round Lane 8
Pro Street 2nd Qualifier Lane 7 Grudge 6th Session Lane 9
Real Street 2nd Qualifier Lane 8
Grudge 2nd Session Lane 9 Pro ET 3rd Round Lane 1
Crazy 8's 3rd Round Lane 2
Pro ET 2nd Round Lane 1 Street ET 3rd Round Lane 3
Street ET 2nd Round Lane 3 5.60 Index 3rd Round Lane 4
Pro ET 3rd Round Lane 1 Pro ET 4th Round Lane 1
Street ET 3rd Round Lane 3 Crazy 8's 4th Round Lane 2
Street ET 4th Round Lane 3
Pro ET 4th Round Lane 1 5.60 Index 4th Round Lane 4
Street ET 4th Round Lane 3 ** 5pm – Top Fuel Match Race **
5:00pm: Pro Eliminations – Round #4
7pm: Pro Round – Qualifier #4 Top Sportsman 4th Round Lane 5
4.60 Index 3rd Qualifier Lane 6 4.60 Index 4th Round Lane 6
Pro Street 3rd Qualifier Lane 7 Pro Street Final Lane 7
Real Street 3rd Qualifier Lane 8 Real Street Final Lane 8
Grudge 3rd Session Lane 9 Grudge Last Session Lane 9
** 8pm – Top Fuel Match Race **
Pro ET 5th Round Lane 1 Pro ET 5th Round Lane 1
Street ET 5th Round Lane 3 Crazy 8's 5th Round Lane 2
Street ET 5th Round Lane 3
Pro ET 6th Round Lane 1 5.60 Index Final Lane 4
Street ET 6th Round Lane 3
6:00pm: Pro Eliminations – Round #5
Pro ET 7th Round Lane 1 Top Sportsman Final Lane 5
Street ET 7th Round Lane 3 4.60 Index Final Lane 6
Pro ET Final Lane 1 Pro ET 6th Round Lane 1
Street ET Final Lane 3 Crazy 8's Final Lane 2
Street ET 6th Round Lane 3
"Start Afterdark Underground 2- Hour Program"
Pro ET 7th Round Lane 1
Street ET 7th Round Lane 3
Pro ET Final Lane 1
Street ET Final Lane 3