Nitro Harley Top Fuel pilot Mike Beland will race in all the 2016 MANCUP races sponsored by Shield Bright, of West Palm Beach, Florida. Mike has inked a deal with Shield Bright and will pilot DJ's T/F bike for all five of the MANCUP racing this season.
Shield Bright LLC,a cutting-edge bike restoration and protective coating company, is proud to be the primary sponsor of the team for the 2016 racing season.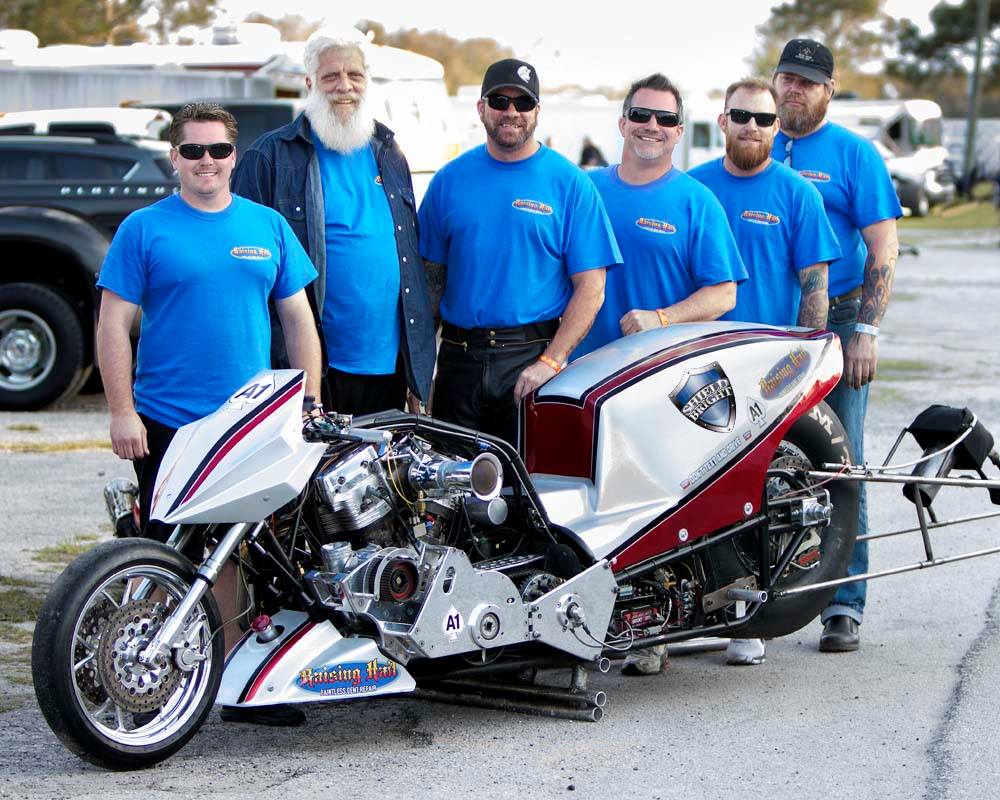 Mike Beland, recently commented "DJ is a great teacher and a good friend, together we are ready for a full season of racing with the MANCUP sanction. We are looking forward to the season opener on April 8th at South Georgia Motorsports Park and we intend to race all five MANCUP events this year." 2015 was Mike's rookie year in Top Fuel Harley and it was a good one. "I'm definitely ready for a full season of racing" commented Mike. "With the MANCUP sanction we are on great race tracks all season so I know our numbers will be good."
Luis Espin, owner and operator of the Florida-based company, is thrilled to be a part of the lightning-fast and exciting events. He points out that Shield Bright is exciting, like this top fuel racing team. Shield Bright has completely redefined the industry standards, in regards to the services that they provide for all vehicles (bikes, RVs, classic cars, exotic cars, boats, and airplanes) since joining the industry in 2009.
"It is never too late to learn about Florida's best kept secret," said Luis Espin. "Call and let us show you how we can revive, protect and preserve your treasured ride." Luis continues "our products and techniques will revitalize your vehicle's paint and provide the ultimate coating protection that forever preserves the artwork, color, depth, and gloss of your vehicle's finish."
Originally developed for the aerospace industry to protect and enhance the paint on aircraft, the Flight Shield product line was recently reformulated to also cover bikes, cars and boats. Their #1 nano-ceramic glass coating is worry-free product that you use on your ride – save time washing…. never wax again…and never fade or rust – guaranteed!
Our nationwide network of authorized applicators are specially trained and ready to shield your car against common environmental exposure such as Sun UV Damage, Saltwater, light scratches from road debris, love bugs, tree sap, industrial fall-out, bird droppings, and oxidation.