For Top Fuel legend Larry "Spiderman" McBride's team, this past weekend marked another positive step forward; another race with a five-second time slip and a round win.
Heading into the ManCup DME Nationals in Rockingham, N.C., June 10-12, 15-time Top Fuel Motorcycle champion McBride knew he was in for a challenging, arduous weekend.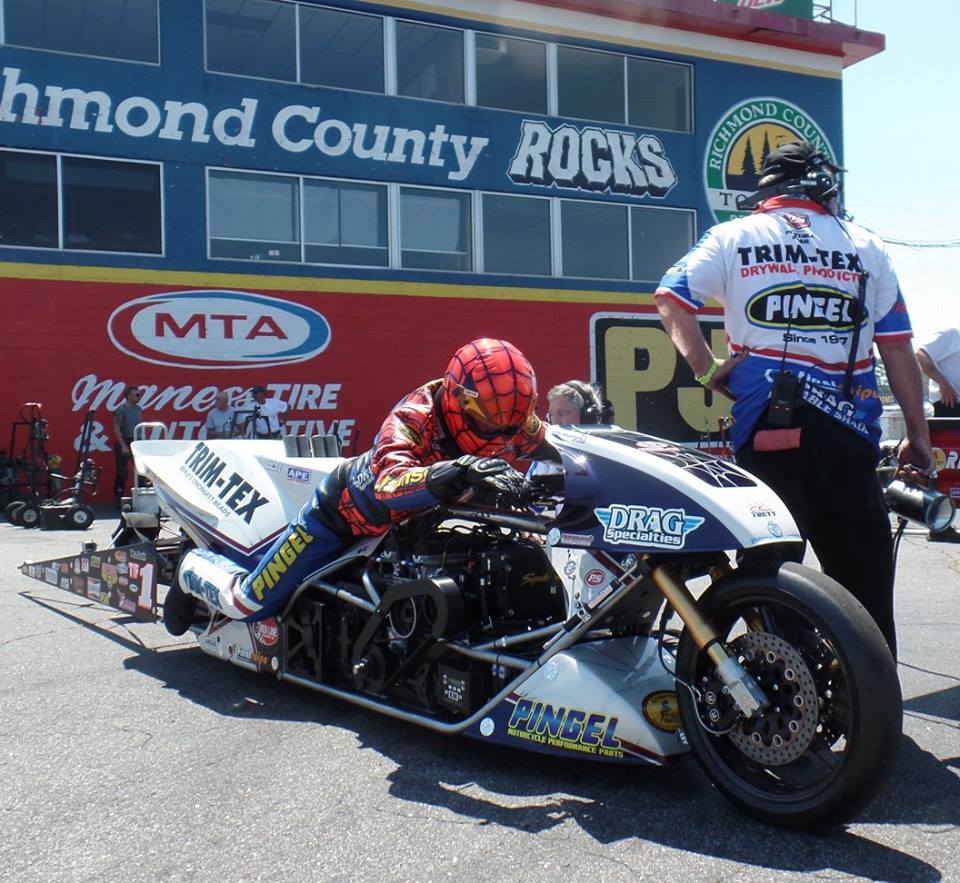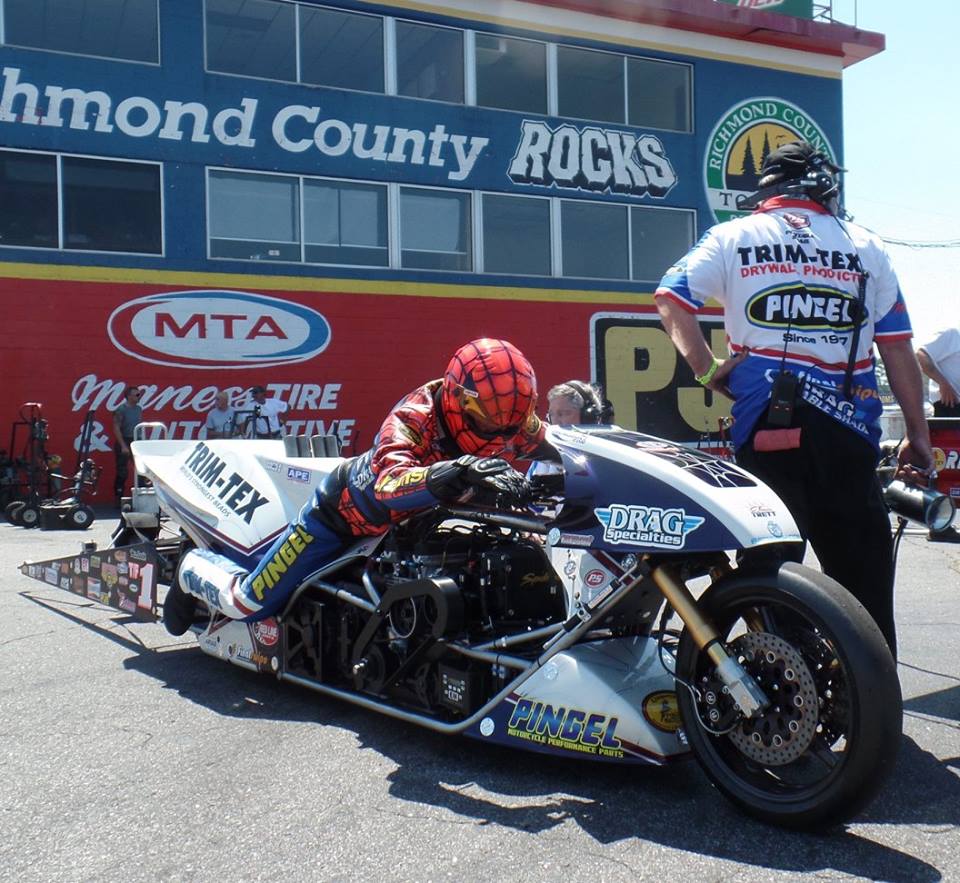 The forecast looked brutal, calling for sweltering heat and high humidity. The meteorologists were right on. The team guzzled about four cases of water and the track temperature soared to over 135 degrees at one point.
Next, the team is still adjusting to competing with its brand new machine, more than seven years in the making. With McBride's former motorcycle "Blue" the team had more than 20 years of data and tuning information to use and knew just what the motorcycle wanted. With "Star" the squad had less than 10 passes entering the Rock.
And finally, McBride knows his colleagues are constantly improving and Top Fuel Motorcycle is more competitive than ever.
This was clearly evident in qualifying as the top five in the field were only separated by about two-tenths of a second; No. 1. Dave Vantine, 5.95, No. 2 Chris Hand, 5.96, No. 3 Larry McBride 5.99, No. 4 Korry Hogan 6.08, No. 5 Sam Wills, 6.17, No. 6 Michael Beland, 6.62 and No. 7 Russ Sowers, 7.08.
"That's the tightest Top Fuel field I have seen in years," McBride said. "Three bikes in the fives in qualifying says a lot."
McBride's primary sponsor, Joe Koenig of Trim-Tex Drywall Products agreed.
"I am extremely happy with the health and performance of the class," Koenig said.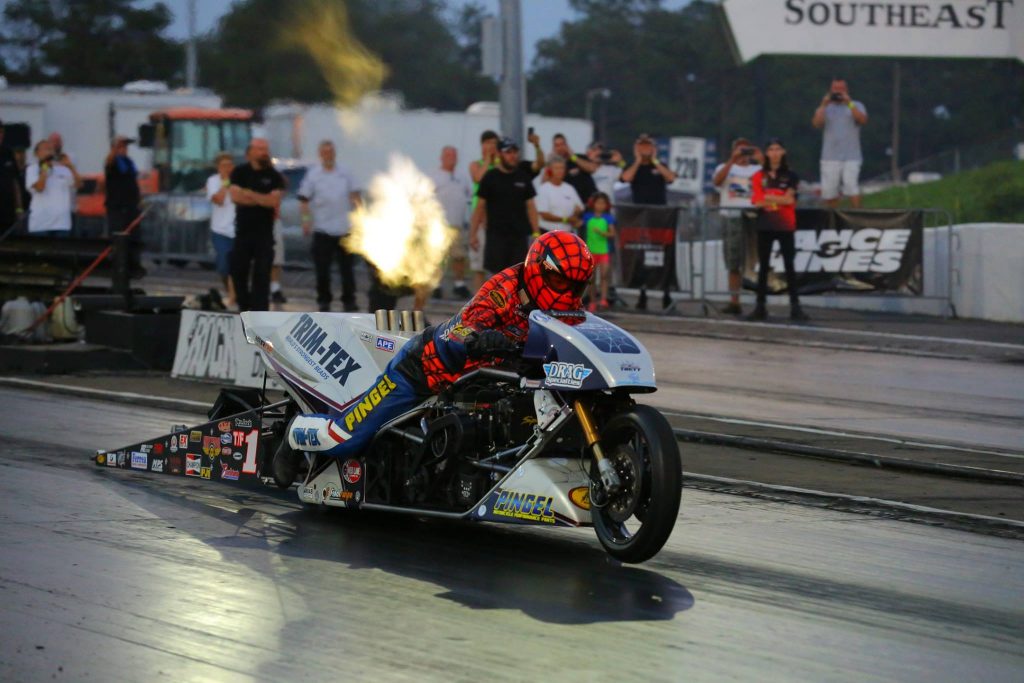 In the opening round of eliminations McBride scored Star's second career round win with a 6.22 at 218 mph to oust the 6.66 of Beland's Harley.
"The track was very hot and we were really trying not to smoke the tire," McBride said. "We ended up going too soft with the set-up. We just are not loading the motor properly. We are trying to figure out what it wants."
It set up a round No. 2 familiar, friendly rivalry between Hand and McBride, who have raced with and against one another for nearly 40 years. The Spiderman put a .063 to .139 holeshot on the rider from Alabama, but the "Redneck Express" pulled away from Star with a 6.05 to McBride's 7.11.
"We dropped a cylinder at the hit of the throttle," McBride said. "I shut it off because he was gone and it was not worth tearing everything up."
Hand's magic continued in the final where he posted a 6.33 to beat Korry Hogan's 7.99.  McBride could not have been more proud of his friend.
"That just shows you the dedication, to not even be able to run at the last race and come out and win this one," McBride said.  "It was just awesome to celebrate with him. He was ecstatic. He truly earned that win. It wasn't like the race was handed to him."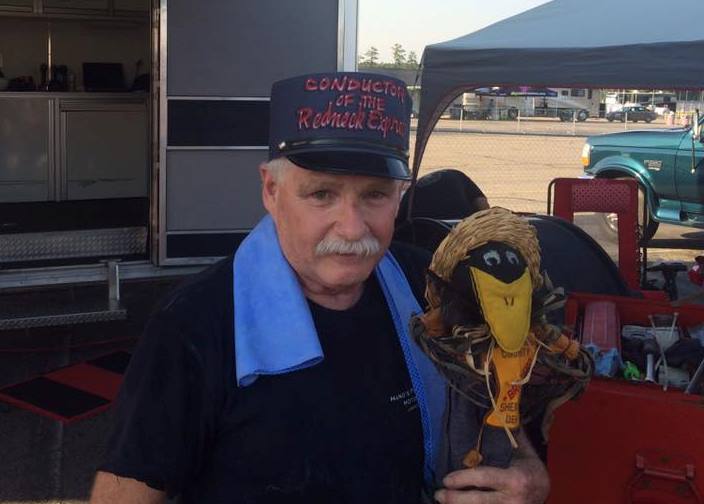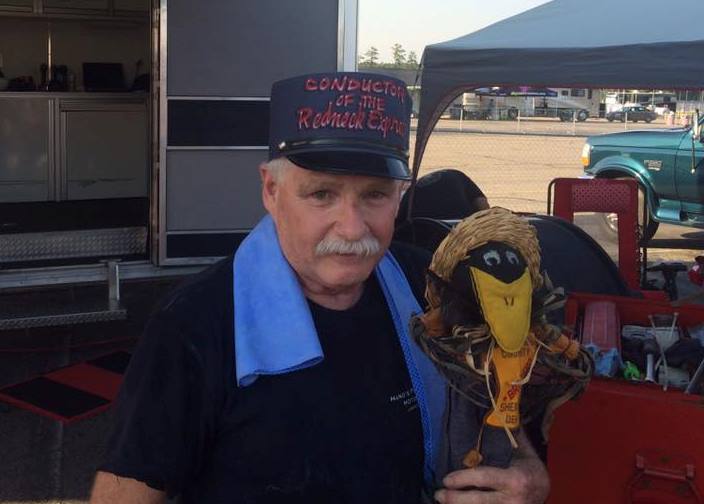 There was a long celebration in the Redneck Express pit area.
"I'm extremely happy for Chris," crew chief Steve McBride said.  "He did a great a job running on the same motor all weekend long. He was extremely consistent."
Koenig echoed the sentiment.
"I'm extremely happy and proud for Chris and Sharon Hand and the entire team," Koenig said. "It couldn't have happened to a better group."
Team McBride now heads back its Newport News Va., speed shop to prepare for the next ManCup event in Memphis, Tenn., July 23-24.
"We will get it. The bike is throwing us a little bit of a curve. It requires quite a bit of a different setup than Blue," McBride said. "We are confident we will figure it out."
Koenig said he has total faith in the team to get back on top.
"We are very proud of their effort," Koenig said. "We know there is a gremlin in there somewhere. But they will figure out. Success is a lot sweeter when you have to battle for it."
McBride thanked Portable Shade for the great-looking new merchandise tent.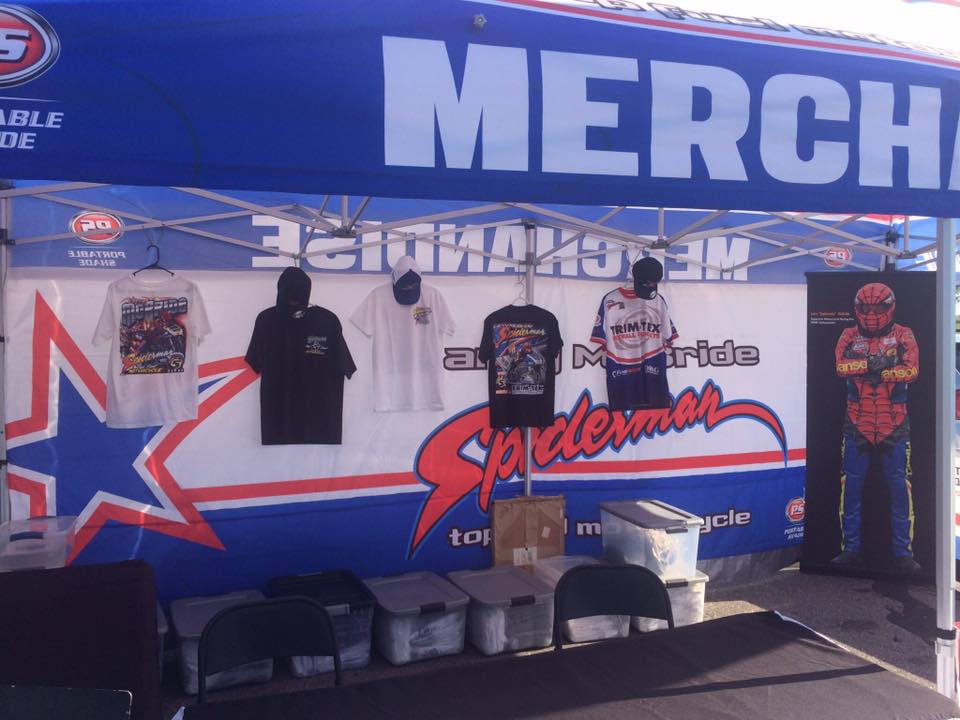 For all their continued support with this new machine, McBride thanked his primary sponsors; Trim-Tex Drywall Products, Pingel Enterprise, Drag Specialties-Parts Unlimited, Red Line Synthetic Oil Corporation and Final Swipe Merchant Services.
Web-Cam, Vance & Hines Motorsports, Federal Mogul, Portable Shade, PR Factory Store, Ferrea Valves, Kibblewhite, Precision Machine, World Wide Bearings, Vanson Leathers, Five Star Powersports, Belt Drives Ltd, Simpson Race Products, Nitrous Express, APE, EK Chain, Arias Pistons, Cometic Gaskets, B&J Transmission, Carolina Cycle, L.A. Sleeve, PJ1, Mickey Thompson Tires, Valco, Goodridge, Carlisle Belts, ProJack, Bullseye Visual and Gates Belts.
Special thanks to Kenneth Charlton and Tom Payne for photos