Defending NHRA Pro Stock Motorcycle champion Matt Smith was on a major offensive on his personal Facebook page regarding what he feels is longtime, blatant, egregious favoritism for the Vance & Hines Harley-Davidson team by the NHRA. The three-time champion says he's so frustrated and jaded with the category's political climate, he's ready to sell his entire team.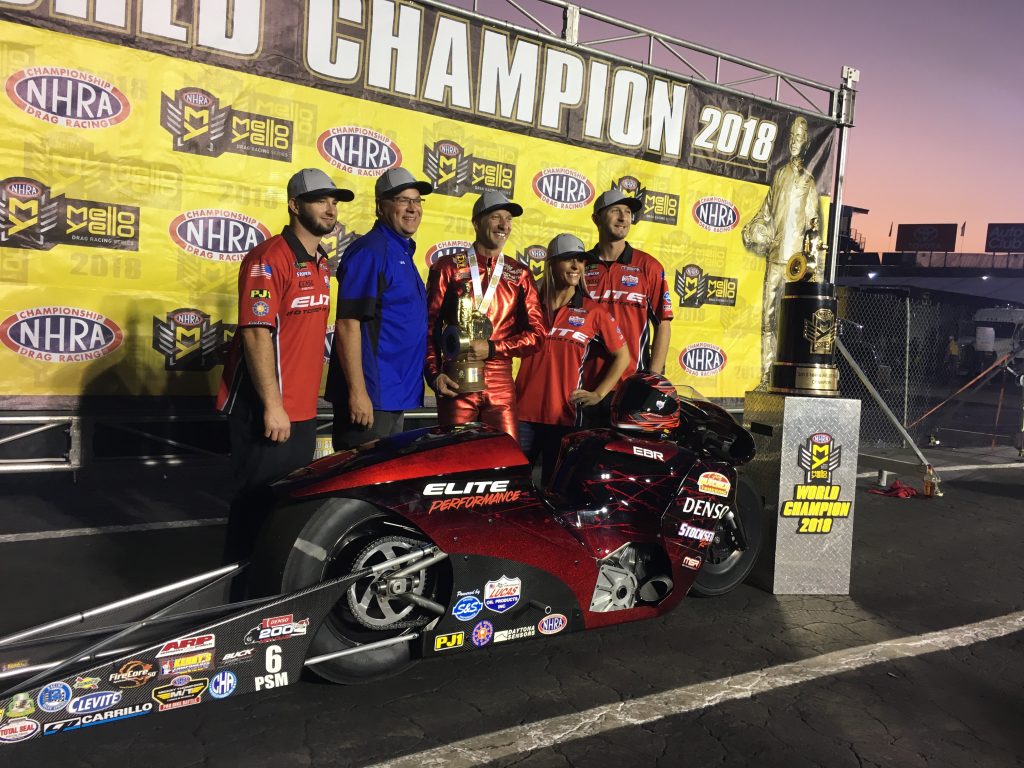 "I'm ready right now. If somebody wants to buy, you can have the national speed record bike and all the motors," Smith said. "I'm over doing it because it's just a monopoly out here."
With a scathing hot take Smith calls out the Vance & Hines operation for controlling the class by competing with exclusive Harley-Davidsons while perpetuating a monopoly on the Suzuki engine combination.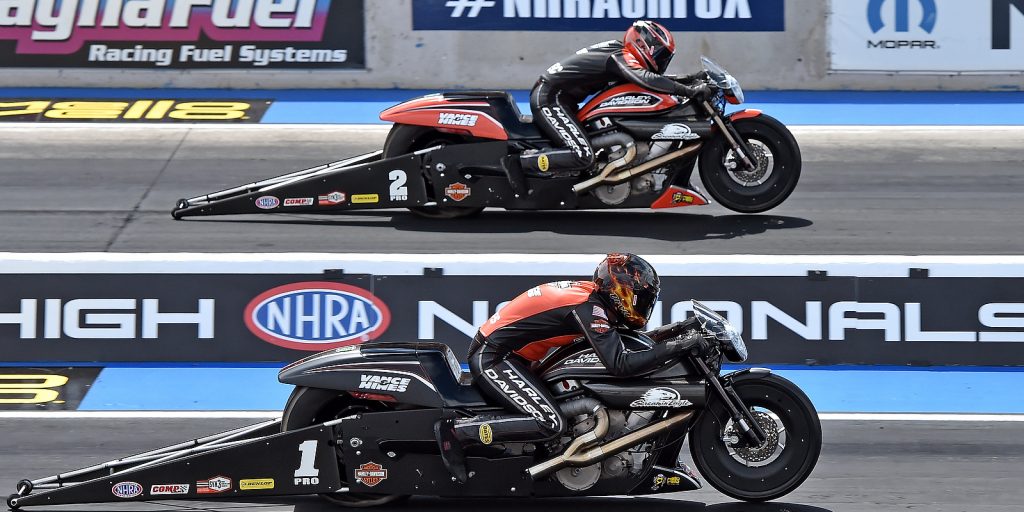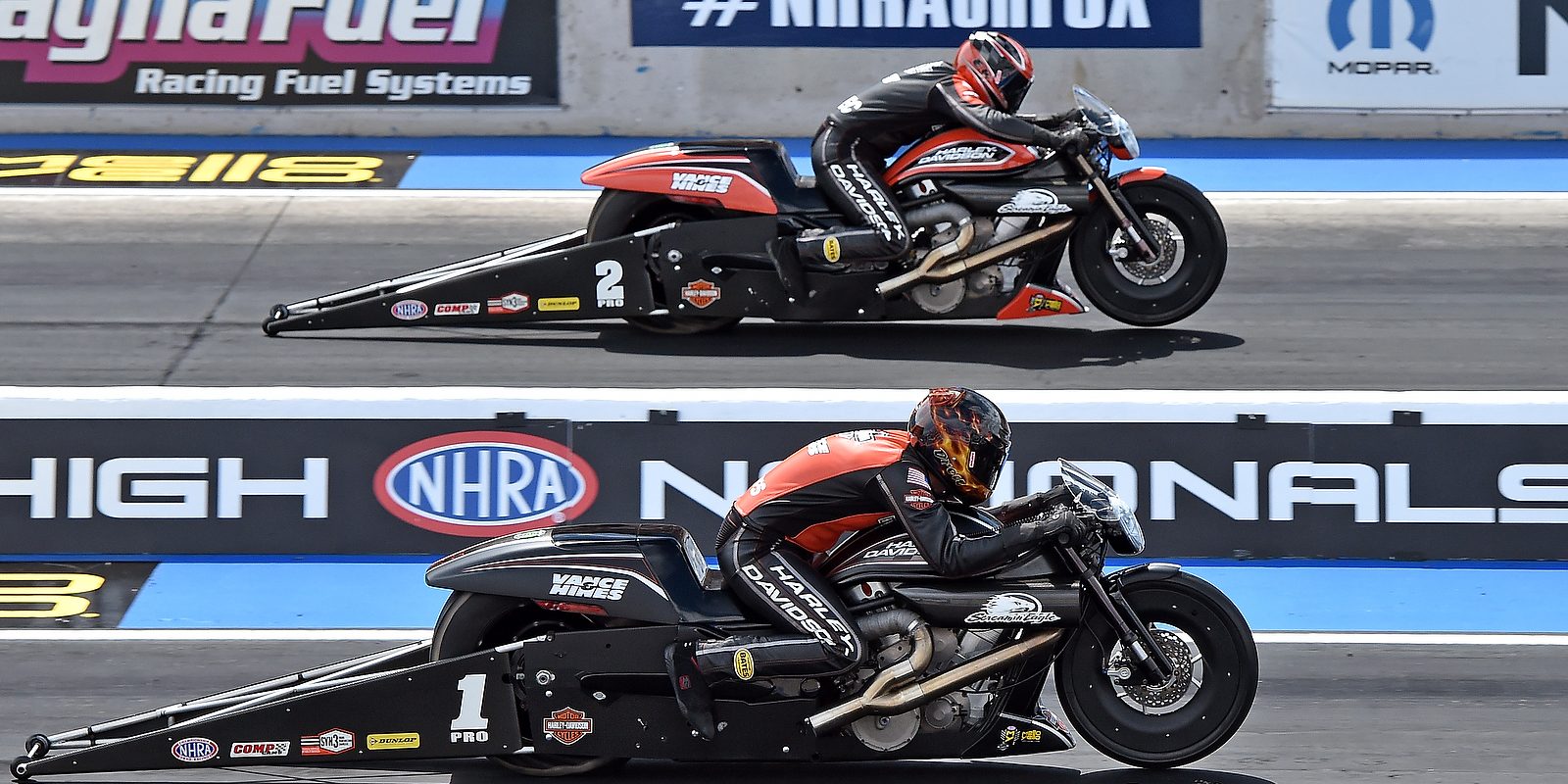 "Everyone is tired of it. Terry Vance and Byron Hines are the pioneers of the class that formed it and brought it to the next level. I just hate to see them ruin it," Smith said. "It's like Angelle (Sampey) said in the past, for the advantage (V&H) has they should win every race. I caught them off guard last year. This year they probably came back with some new motor package we don't know about. That's why they have been running so good. We don't know what they get behind closed doors."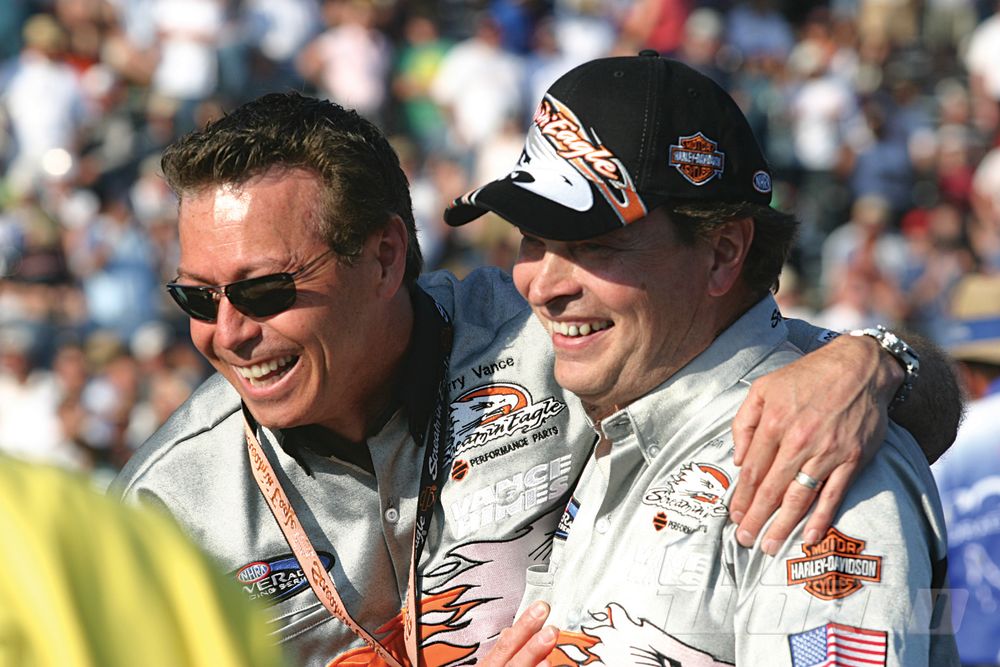 Hines and Krawiec are No. 1 and No. 2 on the all-time PSM win list with 54 and 47 victories respectively. They have nine championships between them, Hines with five, Krawiec with four. Neither rider has ever won an event on a make other than a Harley-Davidson.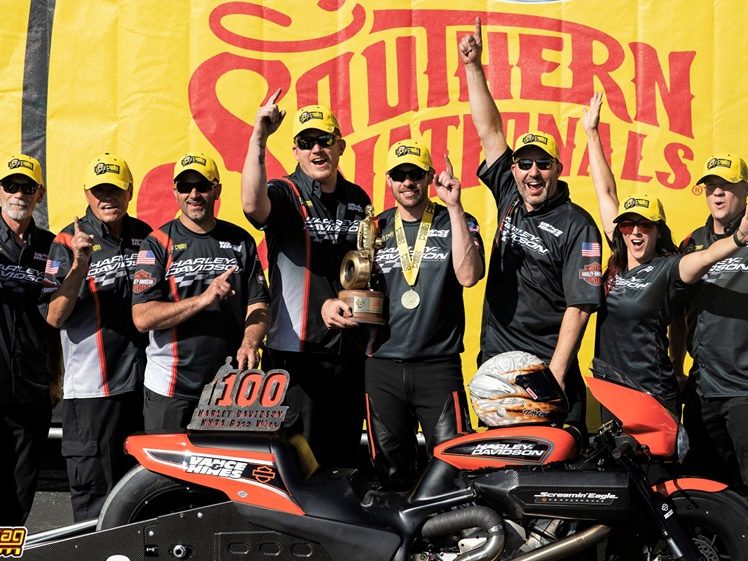 "The last time the Vance & Hines team won a championship on a level playing field was with Matt Hines in 1999. Everybody ran a Suzuki and everyone could buy everything out there," Smith said. "Harley has had a monopoly for 20 years. Until our class gets together and makes a stand we will continue to play in Harley and NHRA's sandbox."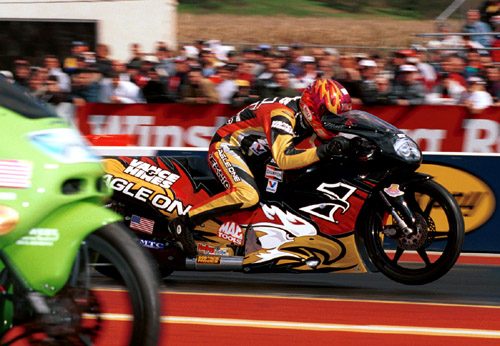 The video begins with Smith explaining why the EBR Buell, golf ball-dimple belly pan was outlawed and how his team was told it would have to be fixed by the following weekend. With long travel days required to participate in the ongoing Western Swing Smith says having two days to fix a belly pan is unfair and unreasonable. Smith's live cast then turns to commiseration for fellow racers and sharp criticism on how he feels the Harley-Davidson Vance & Hines team rules the class and carries on an unfair playing field with exclusive motorcycles and favoritism.
Smith is incensed over the approval of the new FXDR body for the Harley team. Smith says the body is a huge departure from the FXDR street body and provides a side-by-side comparison.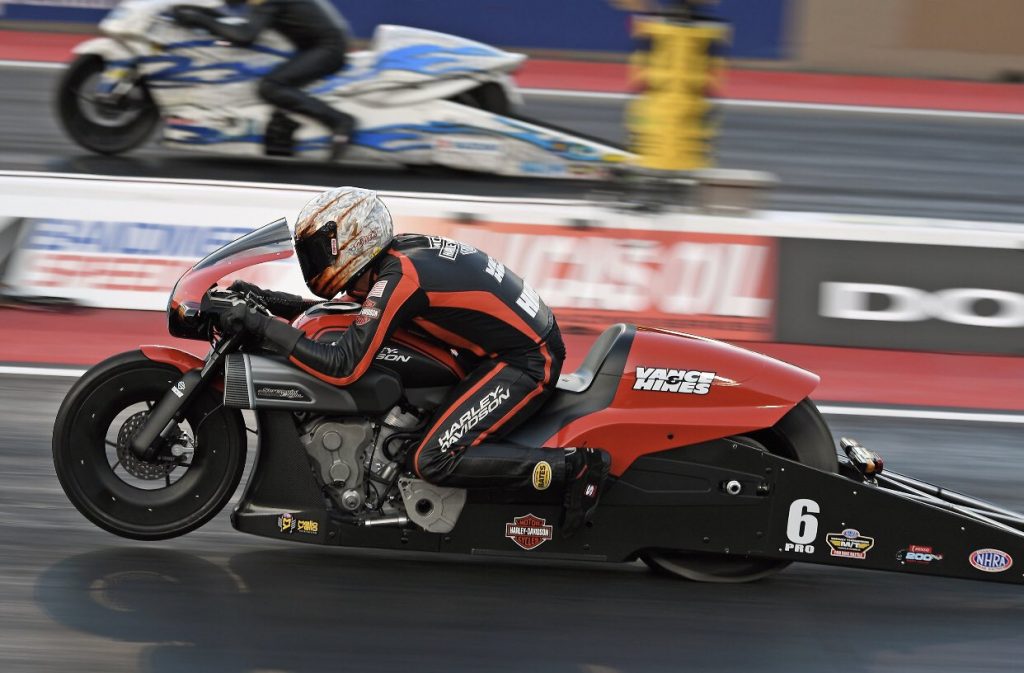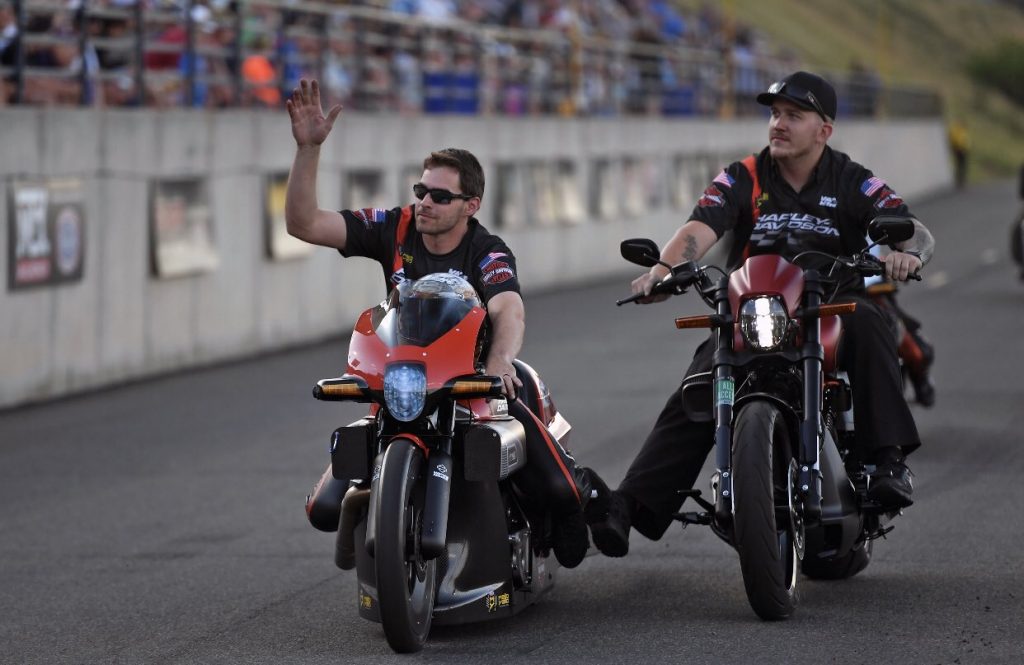 "I don't understand how everything gets changed for this Harley team. It's not right. We are trying to play by the rules and we get beat up by the team with the most money and support," Smith said. "Then you have a sanctioning body that caters to them like nobody else. That's why no other manufactures are out here. Harley is scared. Everything they get into they can't compete on an even playing field."
Smith also talks about how he was ready to bring Indian in as a new manufacturer following the shutdown of Victory but NHRA would not allow it.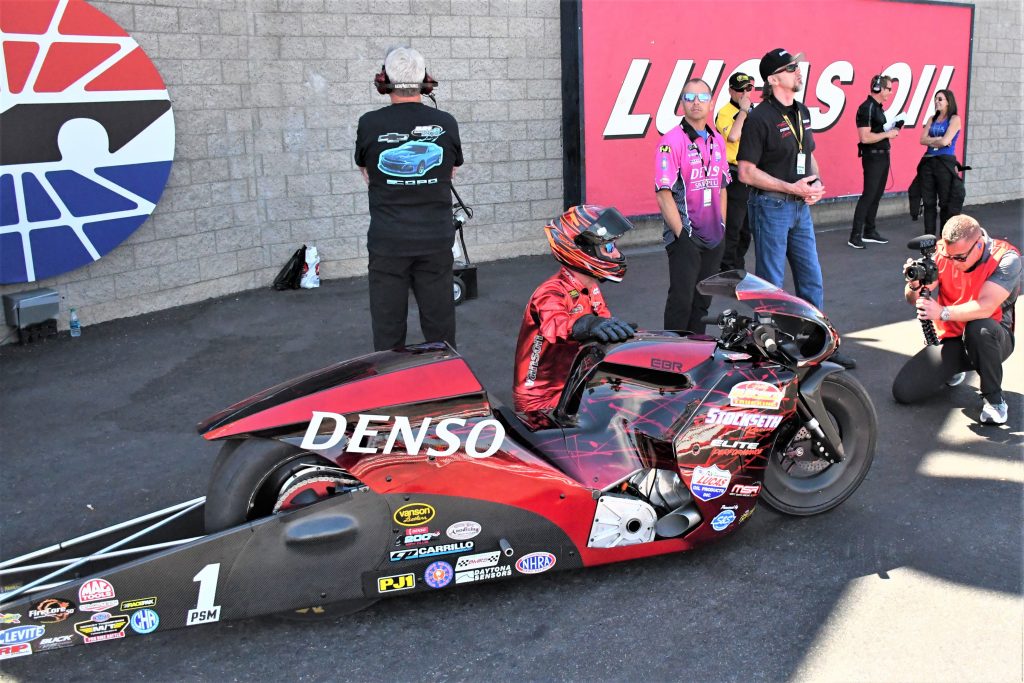 "They told me Indian could not be on the midway or anything. That's why we can't get manufacturers to come in here and help us compete against Harley," Smith said. "There are different manufacturers in the car classes and it works well. Competition is good."
A live viewer commented "Buy a Harley" and Smith responded, "Who is going to buy a Harley for $250,000 to run for $10,000? I'd go buy a Top Fuel car and get my $10,000 to qualify because they don't even have a full field," Smith said. "And you won't get the bike Eddie (Krawiec) and Andrew (Hines) have. You might get the one Angelle (Sampey) has, because it's about 3-4 mph slower."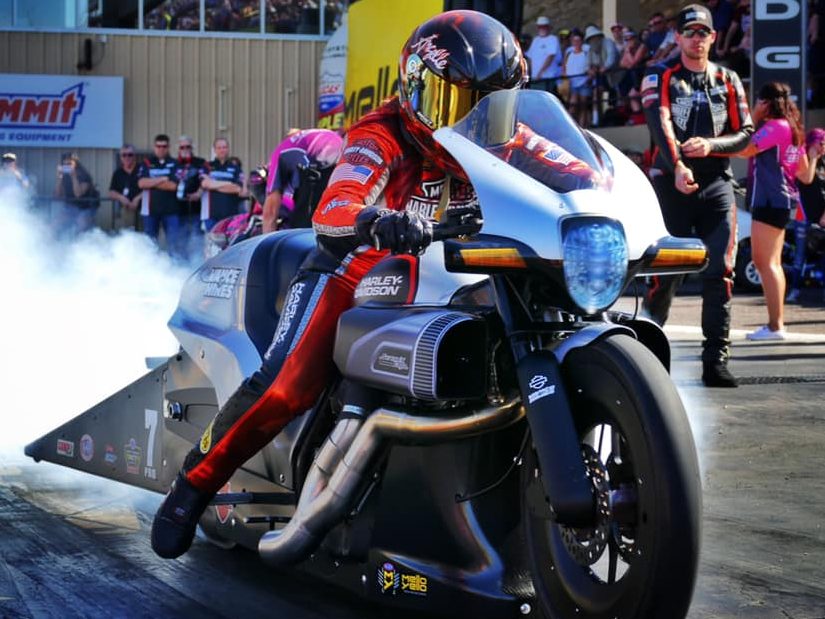 Following Denver Hines and Krawiec are No. 1 and No. 2 in the points and the team has won all but two events.
Matt Smith's Full Facebook Live video
There are more videos on the Cycledrag Youtube channel (please subscribe here) and the Cycledrag.com Facebook page (Please like here) and more will be coming soon. Check back daily.