Matt and Angie Smith know how to step up at their sponsor's race , powering to the No. 1 and No. 2 spots at the DENSO Spark Plugs NHRA Four-Wide Nationals at The Strip at Las Vegas Motor Speedway.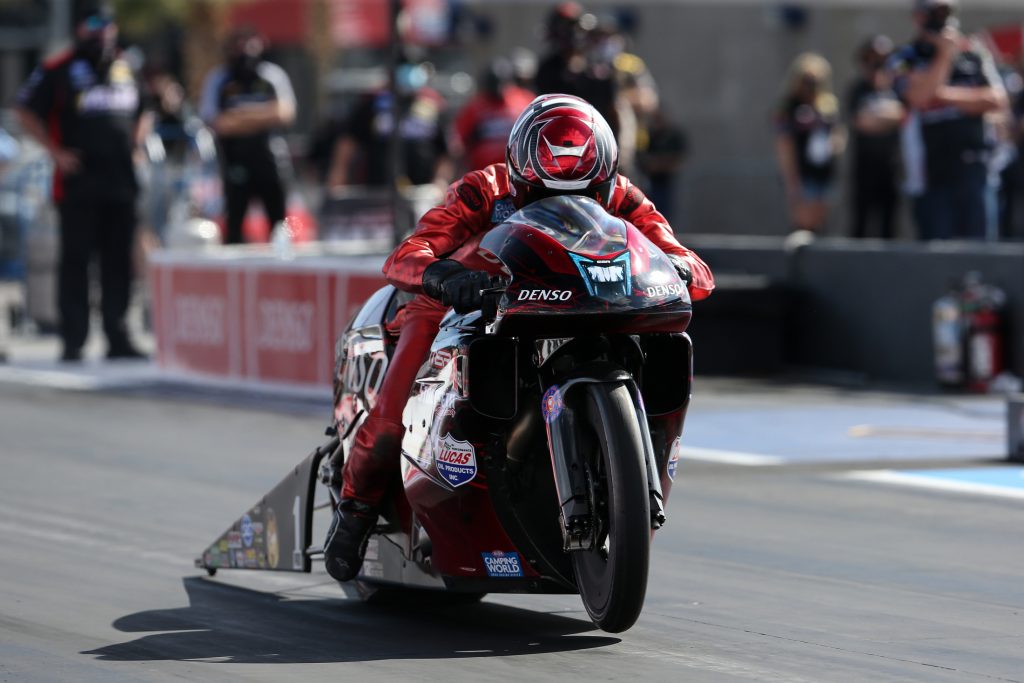 M. Smith simply got better on Saturday, claiming the No. 1 spot with his impressive pass of 6.890 at 196.59 on his Denso Auto Parts/Stockseth/Matt Smith Racing EBR. That gives Smith, the defending world champ, his 44th career No. 1 qualifier and in an ideal position to win his second straight race to open 2021. His first-round opponents are Ryan Oehler and Karen Stoffer. Matt's wife, Angie, remained in the second spot with her 6.909 at 195.51 and she will look to win in Vegas for the second straight race. Steve Johnson qualified third with a 6.935 at 191.57.
"All in all, we just wanted to show how good we are, this DENSO motorcycle at this DENSO race. That's what it's all about," Smith said. "Everybody who helps us, we really appreciate it."
Eliminations at the DENSO Spark Plugs NHRA Four-Wide Nationals begin at noon PT on Sunday. Television coverage begins at 8 p.m. ET on Fox Sports 1 (FS1).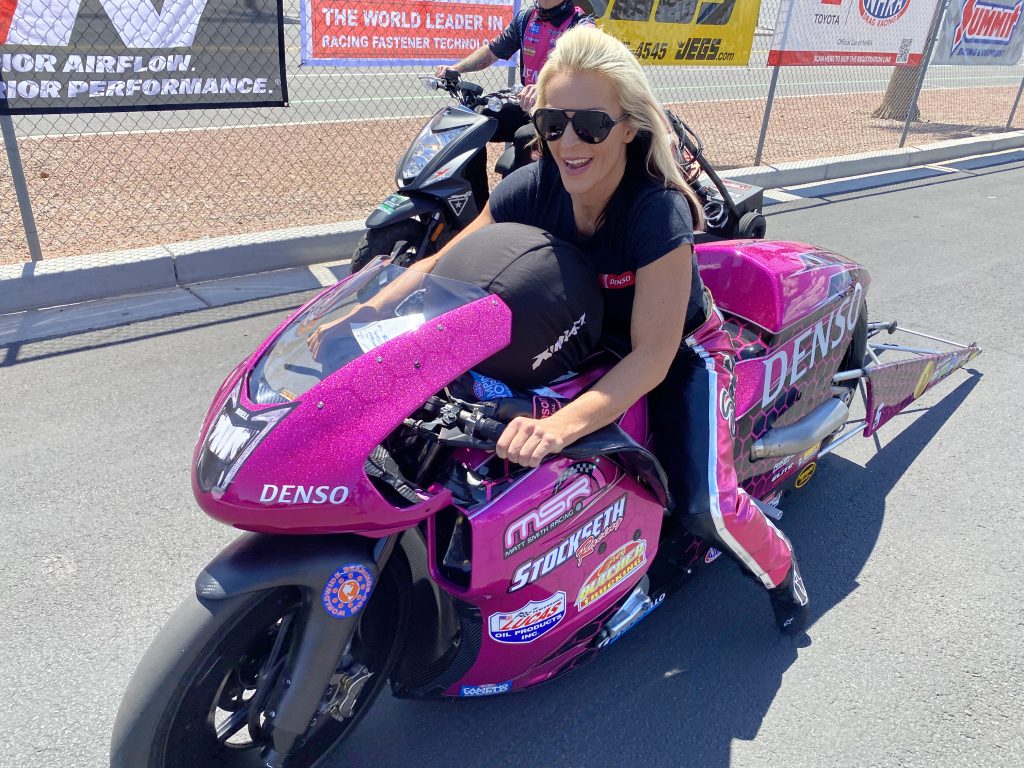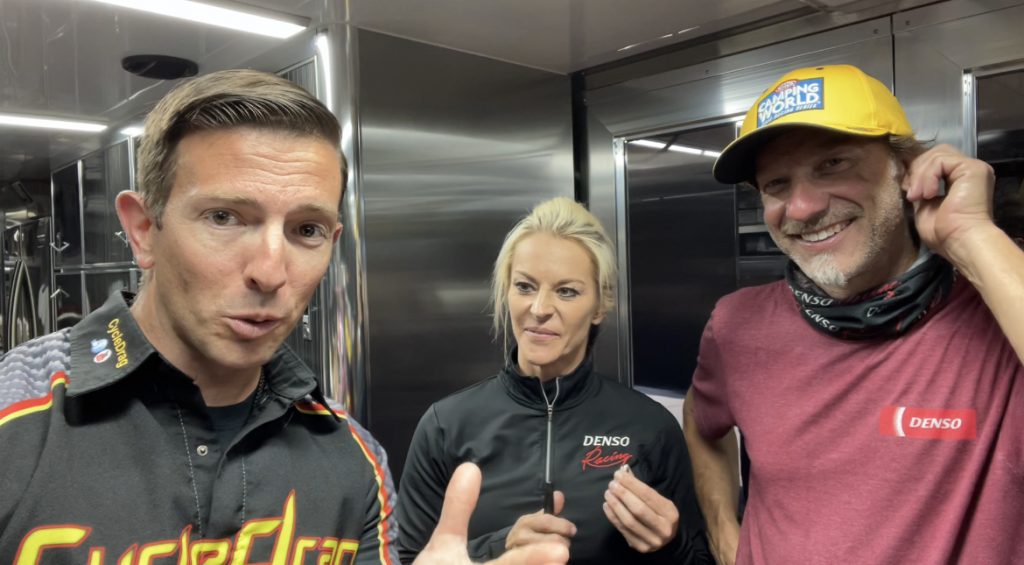 Pro Stock Motorcycle — 1. Matt Smith, EBR, 6.890, 196.59 vs. Bye vs. vs. 8. Karen Stoffer, Suzuki, 6.980, 192.74 vs. 9. Cory Reed, Suzuki, 7.034, 191.81; 2. Angie Smith, EBR, 6.909, 195.51 vs. Bye vs. vs. 7. Ryan Oehler, EBR, 6.953, 193.68 vs. 10. Kelly Clontz, Suzuki, 7.074, 190.03; 3. Steve Johnson, Suzuki, 6.935, 192.77 vs. Bye vs. vs. 6. Chip Ellis, Harley-Davidson, 6.949, 193.54 vs. 11. Freddie Camarena, Suzuki, 7.134, 189.68; 4. Scotty Pollacheck, EBR, 6.939, 195.17 vs. 13. David Barron, EBR, broke vs. 5. Angelle Sampey, Suzuki, 6.946, 193.65 vs. 12. Jerry Savoie, Suzuki, 7.399, 179.18
There are more videos on the Cycledrag Youtube channel (please subscribe here) and the Cycledrag.com Facebook page (Please like here) and more will be coming soon. Check back daily.