ManCup motorcycle drag racing is about a month away from kicking off its sixth season – one many feel could be its most successful and exciting yet. The anticipation of 15-time champion Larry "Spiderman" McBride's race debut of his new, state-of-the-art motorcycle, more than seven years in the making, is overwhelming, and the backing of iconic and legendary Vance & Hines as a presenting sponsor of the series is momentous.
"Everything looks great," ManCup co-owner Dave Schnitz said. "Larry had some impressive times in testing Orlando. We are very excited."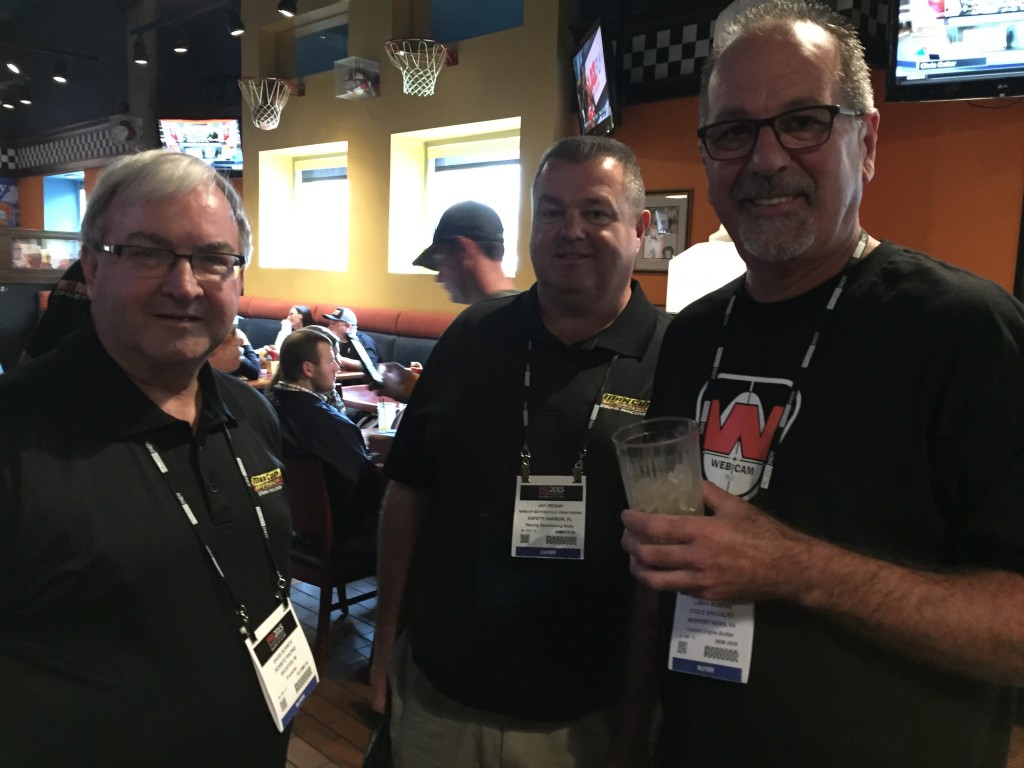 Vance & Hines, one of the biggest names in the motorcycle industry with a four-decade track record of successful racing with stars like Byron Hines, Terry Vance, Dave Schultz, Matt Hines, Andrew Hines, Eddie Krawiec, Joey Gladstone and many more, has long been a supporter of McBride.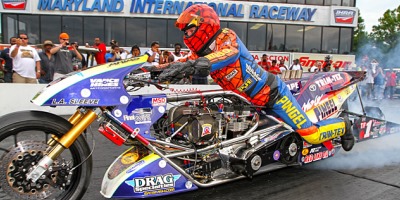 "It's an amazing company I've been fortunate enough to have been in a long-term relationship with. I first met Byron Hines and Terry Vance in 1980. I'm using their cylinder head and all their race products," McBride, the first dragbike racer in the five-second zone said. "I was really excited to hear Vance & Hines will be involved with the ManCup."
Fans and supporters are equally excited for what has the potential to be the most competitive and thrilling year of Top Fuel Motorcycle racing in more than decade.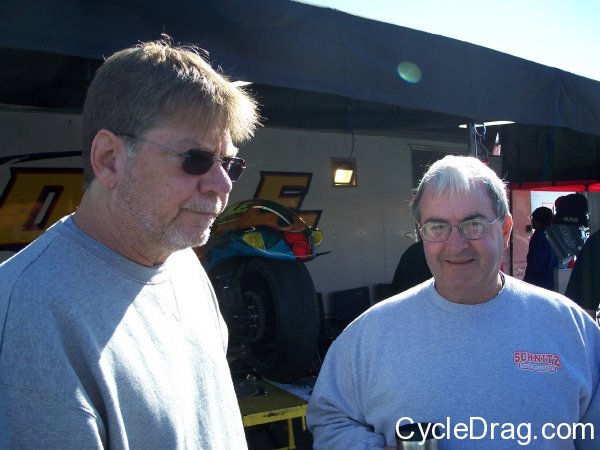 "We are starting to see side-by-side action again," Schnitz said. "I think it's really exciting, especially considering how much Dave Vantine (5.77) and Sam Wills (5.88) picked up the pace at the last race. Korry Hogan will be tough too and we should see some really good racing this year."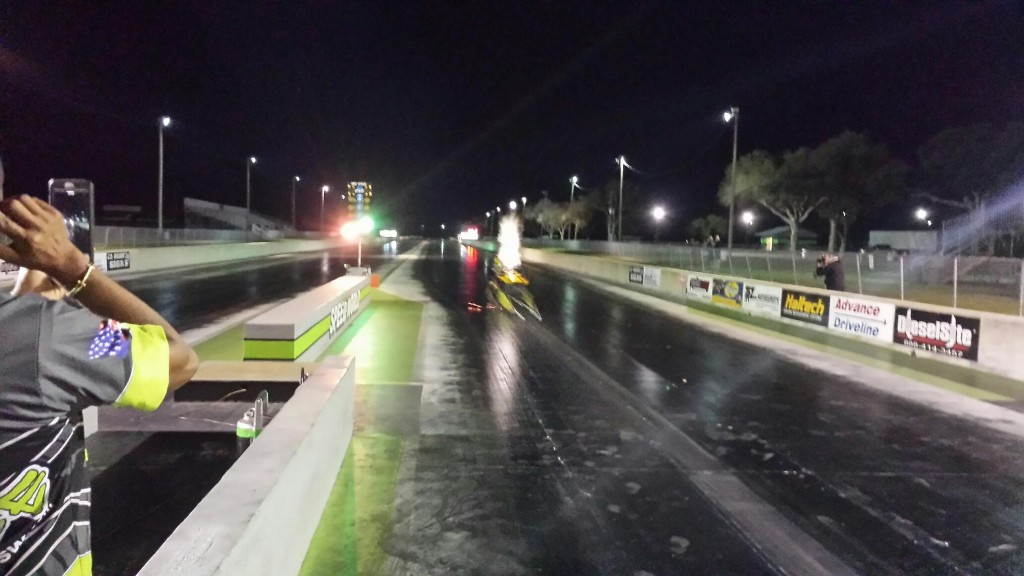 McBride says this will be a year to remember in the nitro class.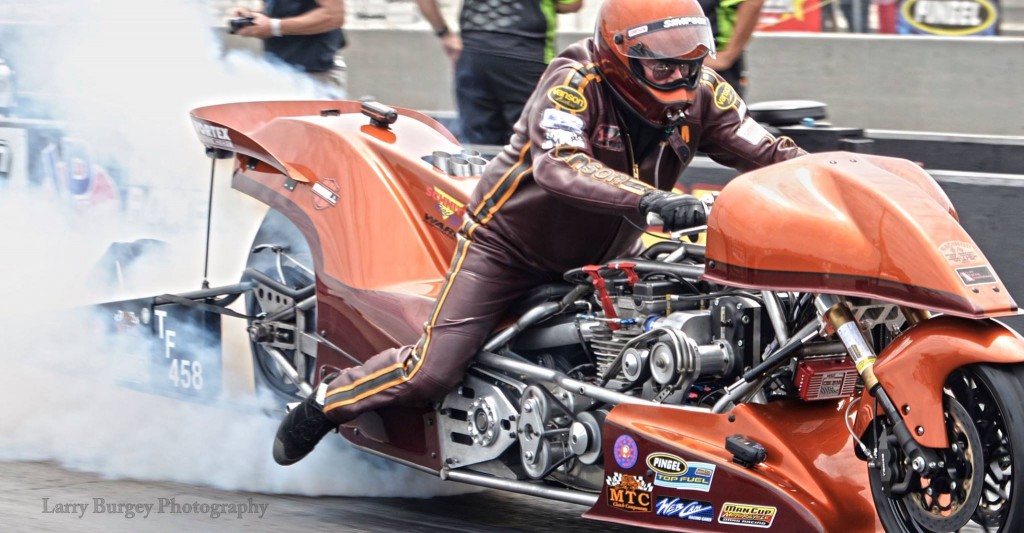 "It's going to be very competitive. It will bring more interest into the class and show how viable Top Fuel Motorcycle drag racing still is," McBride said. "Dave Vantine is a class act. Sam Wills is a guy I look up to, not only as a talented rider, but as a builder too. With Mike Dryden he has a tough tuner on his side. Korry Hogan and John Alwine are great competitors and very smart. I don't think anyone is a better rider than Korry, we just have more experience. Chris Hand is a great guy, with a great crew who is in for a big year as well."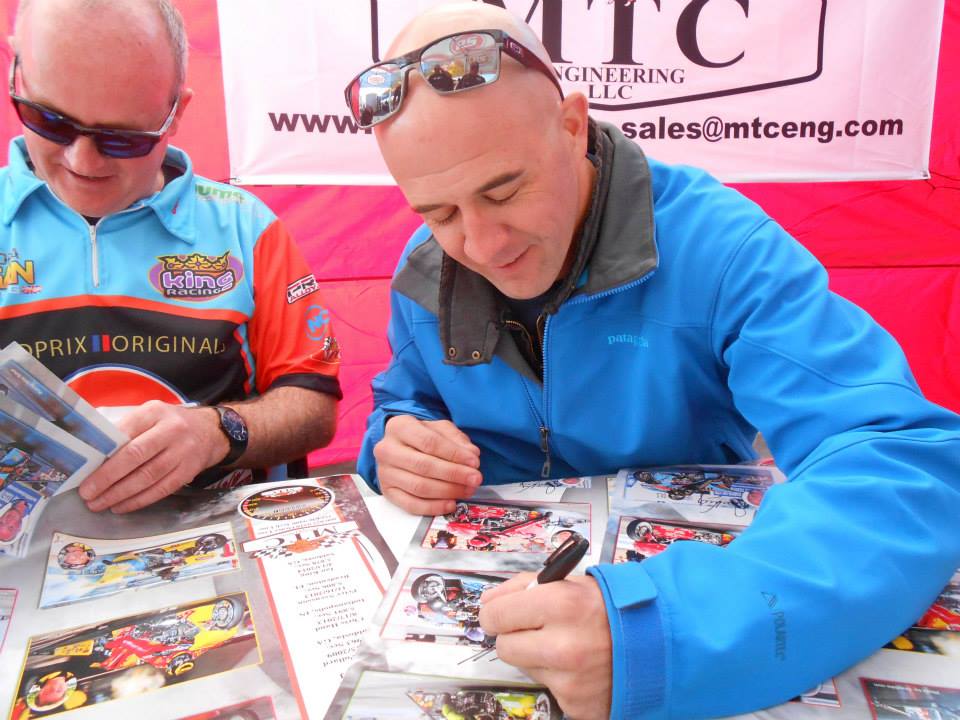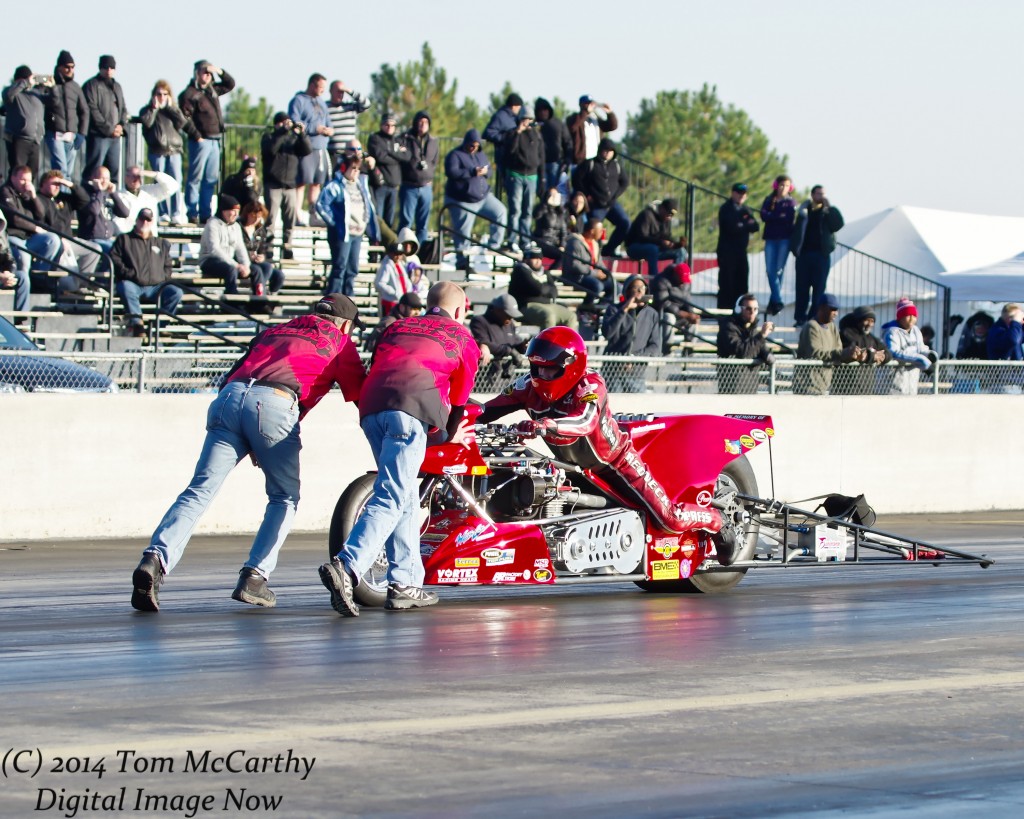 Former NHRA champion and AMA Prostar record-holder "7.0" Joe Koenig and Trim-Tex Drywall Products have stepped up as the title sponsor for McBride's new machine. Trim-Tex has been involved in Top Fuel Motorcycle racing since 1999 and, among many other famous partnerships, was a sponsor on Ryan Schnitz's NHRA Pro Stock Motorcycle Muzzy/Buell. Koenig has spent recent seasons with his four-wheel effort in the IMSA Continental Tire Sports Car Challenge, but will now be back at many drag races to support McBride.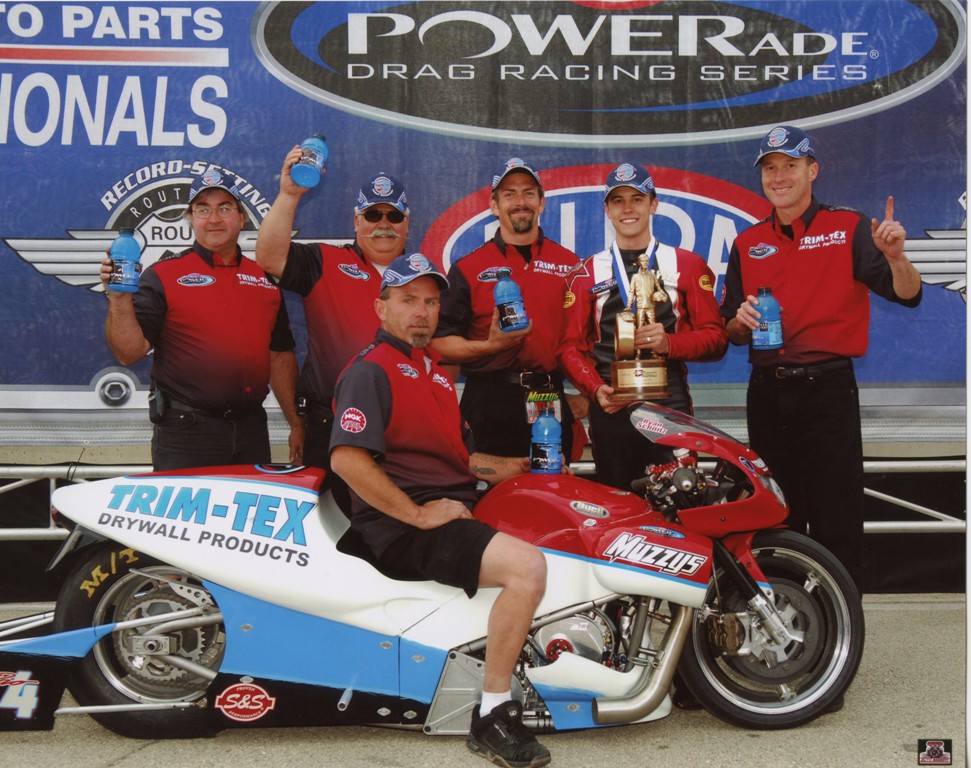 "It's great to have Joe back involved because he is one of the biggest enthusiasts you can find," Schnitz said. "I've known Joe for 20 years or more and he is just a fun person."
In early February ManCup made the announcement Vance & Hines will serve as a presenting sponsor of ManCup and will offer Gold Cards to all class champions, awarding them free race entries in 2017.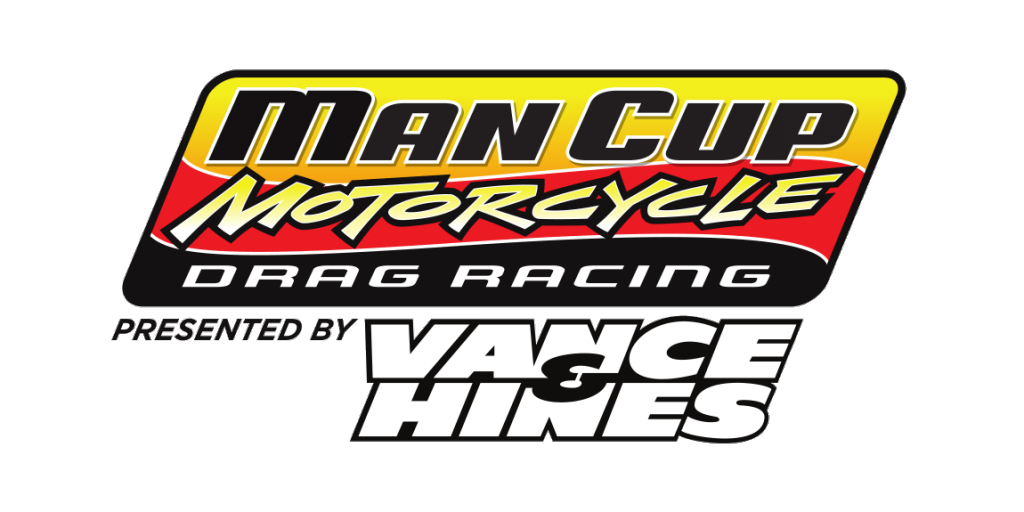 "Vance & Hines has some big plans to get back into making race parts like they did years ago," Schnitz said. "It all looks great."
One such product available now from the new Vance & Hines' Raceshop Components is a 73.4mm stroker crank, which has been extensively tested and surpasses the industry standards of quality and performance.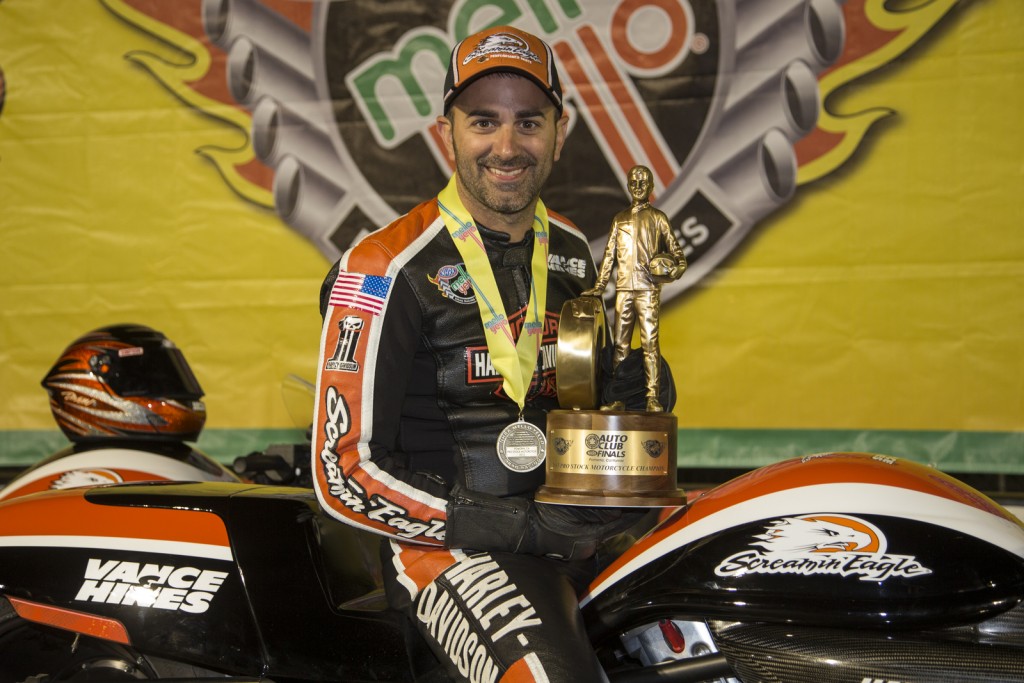 Three-time NHRA Pro Stock Motorcycle champion and longtime dragbike racer Eddie Krawiec says more than anything the sponsorship is about giving back to racers who support Vance & Hines.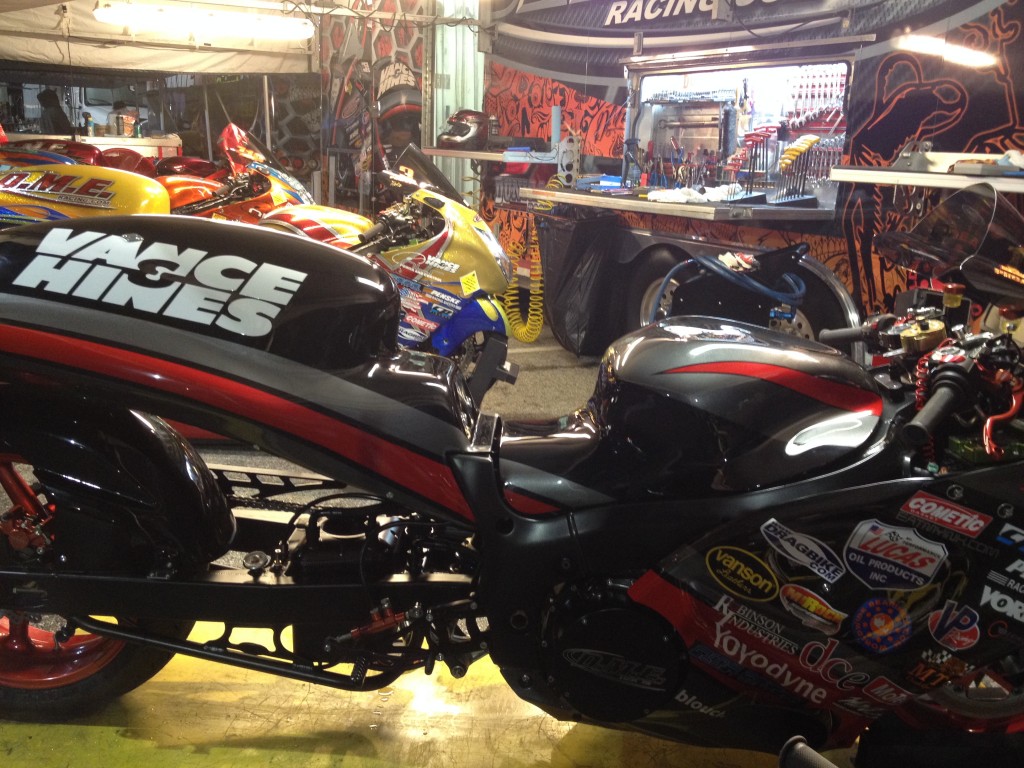 "Vance & Hines is excited to try and help bring more attention to motorcycle drag racing. We feel that the ManCup series has a great group of racers who are our customers and we want to give back and support them," Krawiec said. "As the only national series we feel it is a great fit to showcase our products and have our customers and racers show them how it can be used. We are looking forward to helping grow the sport of motorcycle drag racing."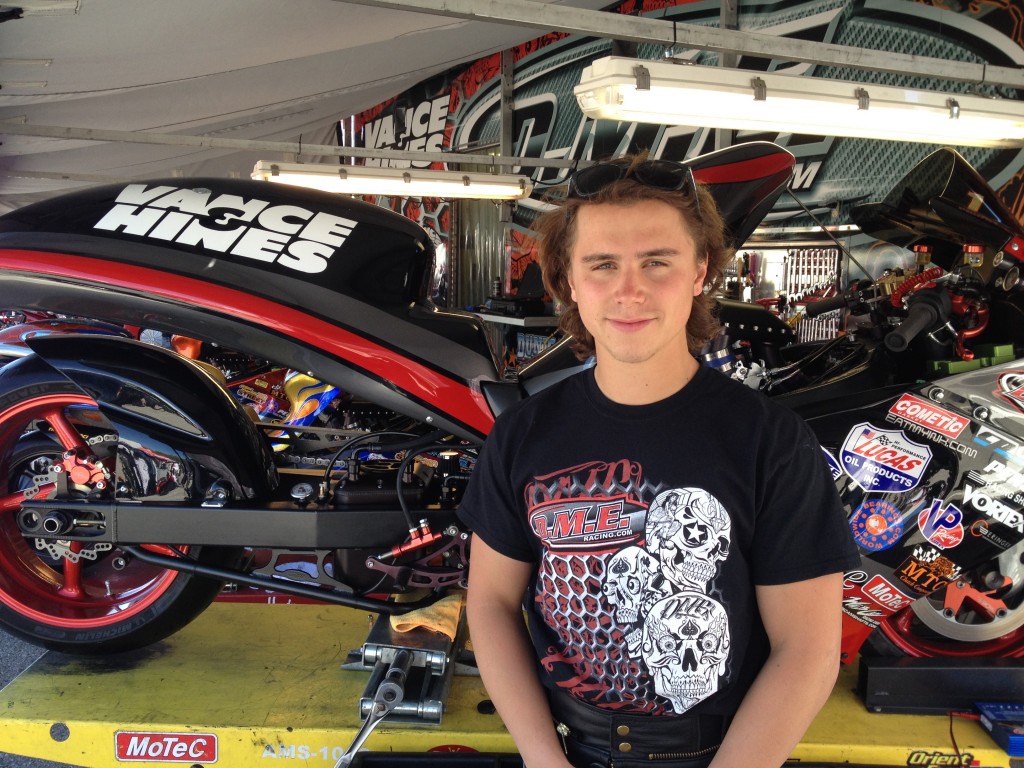 Vance & Hines is entering its third year of support for one of the series' most popular motorcycles, the championship-winning, sleek Pro Street Suzuki Hayabusa of Joey Gladstone.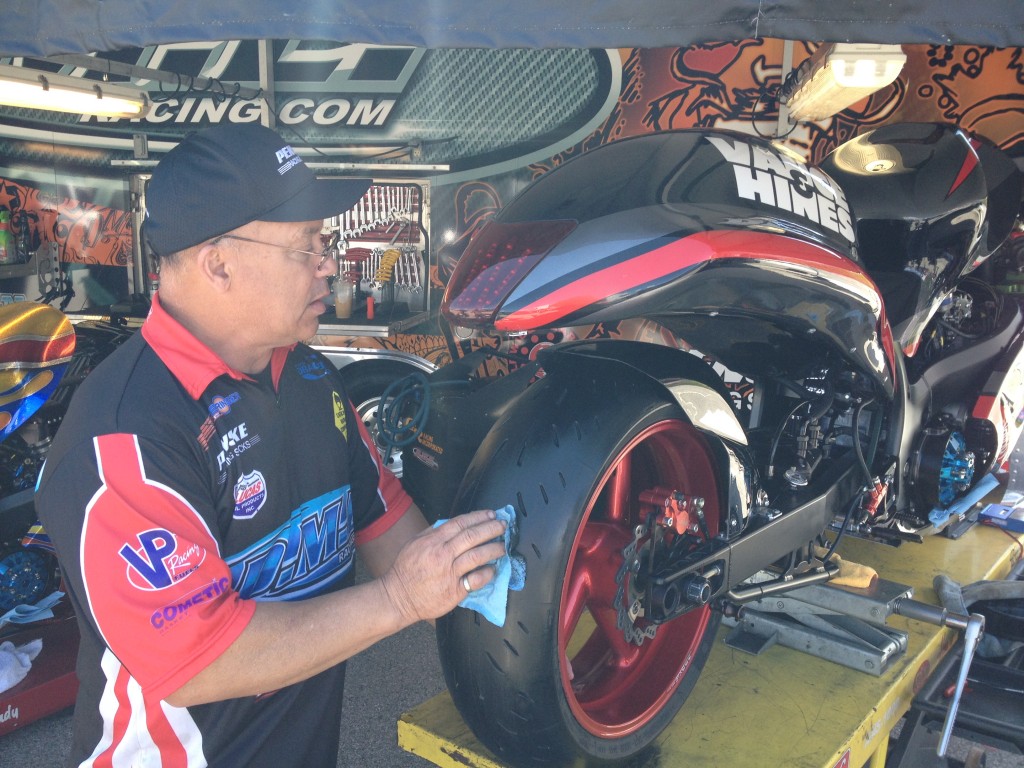 "I'm thrilled to death. Anything that is going to help our sport to grow and help us compete on a higher level is fantastic," said Skip Gladstone of team DME/Vance & Hines. "Vance & Hines are the best. Their products are the best and I think it's a company that recognizes the value of our racing venues. It's a big bode of confidence to the ManCup and the riders that participate to have Vance & Hines involved."
Schnitz points to renewed interested in motorcycle drag racing in the south as another reason for optimism. South Georgia Motorsports Park and Orlando Speed World have teamed up to host a four-race program, the Southeast Dragbike Racing Series.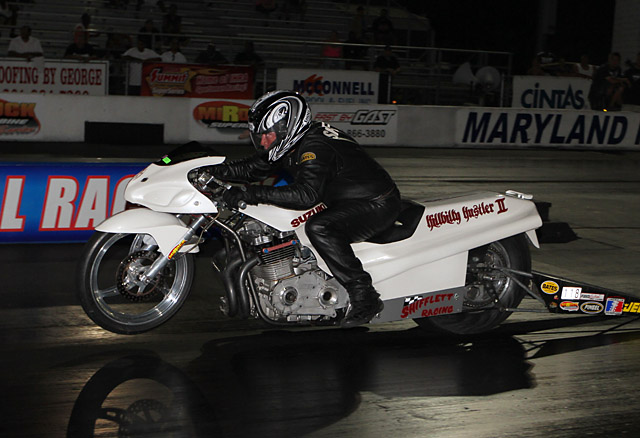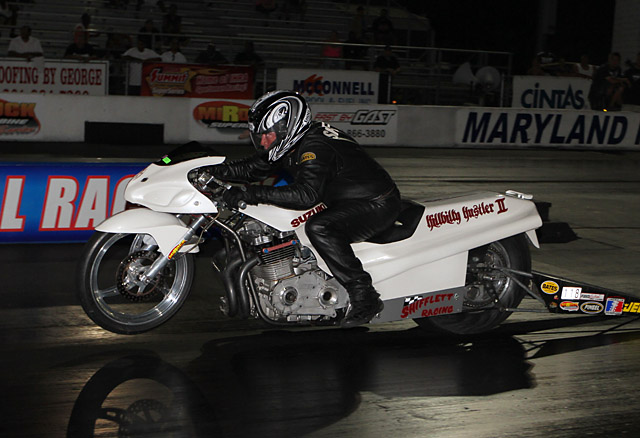 "It will generate even more excitement," Schnitz said.
Schnitz says in six seasons of being involved with the series he has learned a lot. He said he needs to remind himself of one fact periodically.
"The economy is still not nearly as good as everyone thinks it is," Schnitz said. "There are very few people still making the money they made seven years ago. Somebody in the family has been affected."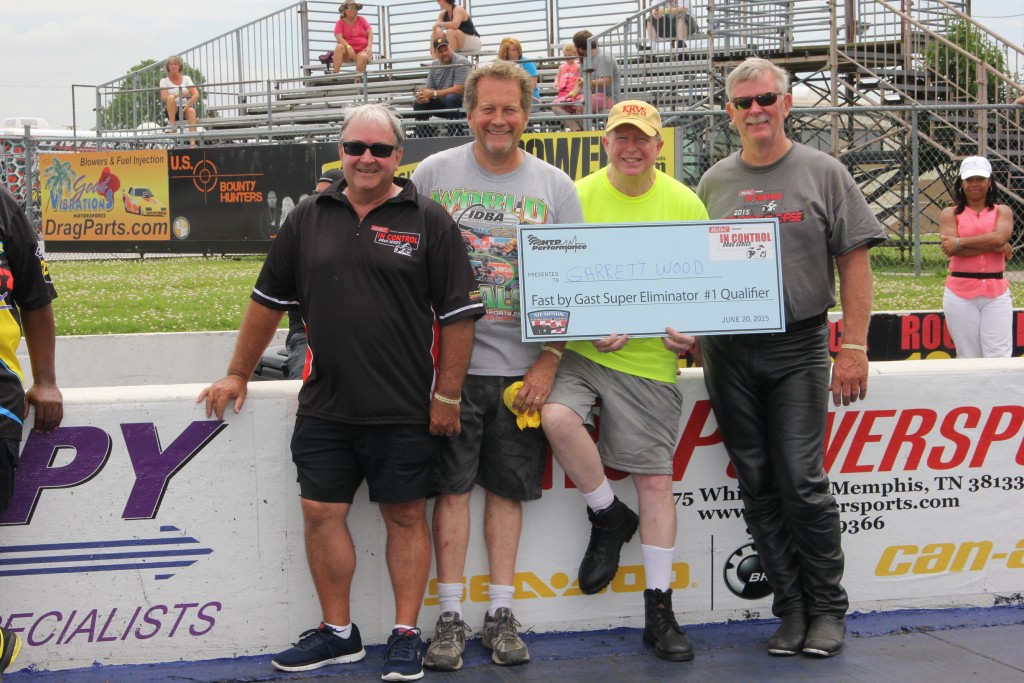 Former Kawasaki race manager Reid Nordin expressed the same sentiment to Cycledrag.com earlier this year, saying the auto industry was back to pre-recession numbers, but the motorcycle world still has a way to go.
All of this is even more of a testament to the strength of the ManCup, given the long list of backing the series has been able to garner in less than stellar economic times.
"I think the sponsors really like the publicity they get through the ManCup," Schnitz said.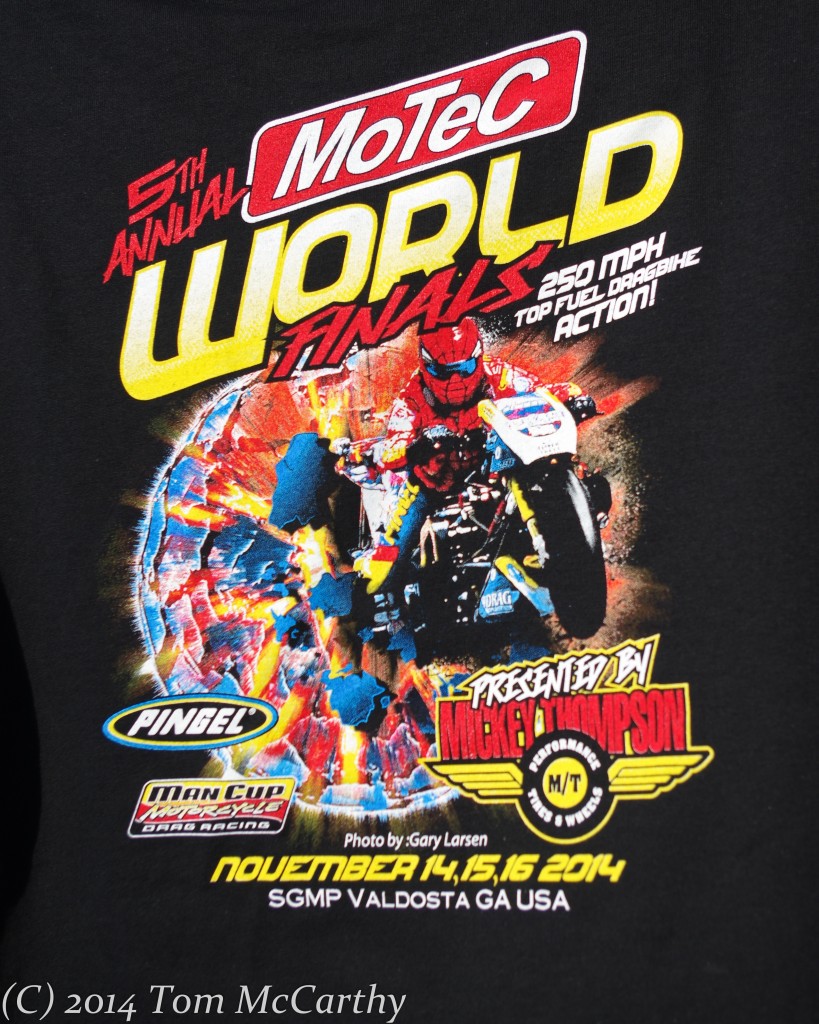 McBride sees the sport and series trending up again.
"I think motorcycle drag racing is coming back in a big way," McBride said. "The job the ManCup has done is fantastic. It's amazing what they do with a limited amount of people working for them. I'm really looking forward Valdosta."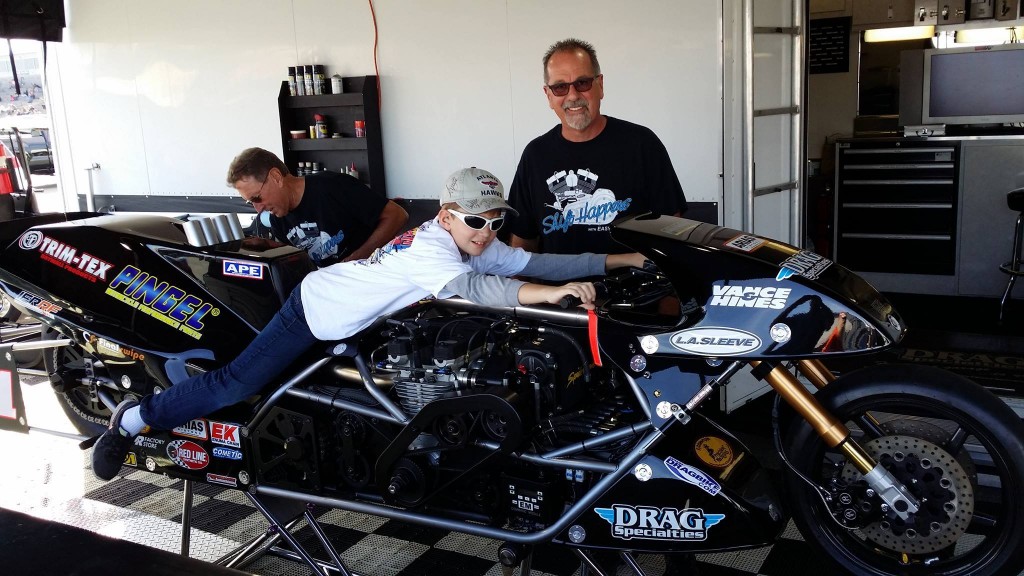 2016 ManCup Schedule
April 8 – 10 / South Georgia Motorsports Park
June 11 – 12 / Rockingham Dragway
July 23 – 24 / Memphis International Raceway
September 17 – 18 / Rockingham Dragway
November 11 – 13 /South Georgia Motorsports Park