Lucas Oil Pro Stock Motorcycle rider Hector Arana Sr. is ready to bring down the curtain on the 2015 season this weekend at the Auto Club NHRA Finals at Auto Club Raceway at Pomona. Or is he?
"It's sweet and sour," Arana said. "I'm glad, in a way, for it to be over so we can regroup, go back, and find more horsepower so we can start all over again, but of course I want to continue racing because I love this sport, I love when I go to the track.
"But I do want some time off so I can be able to relax a little bit."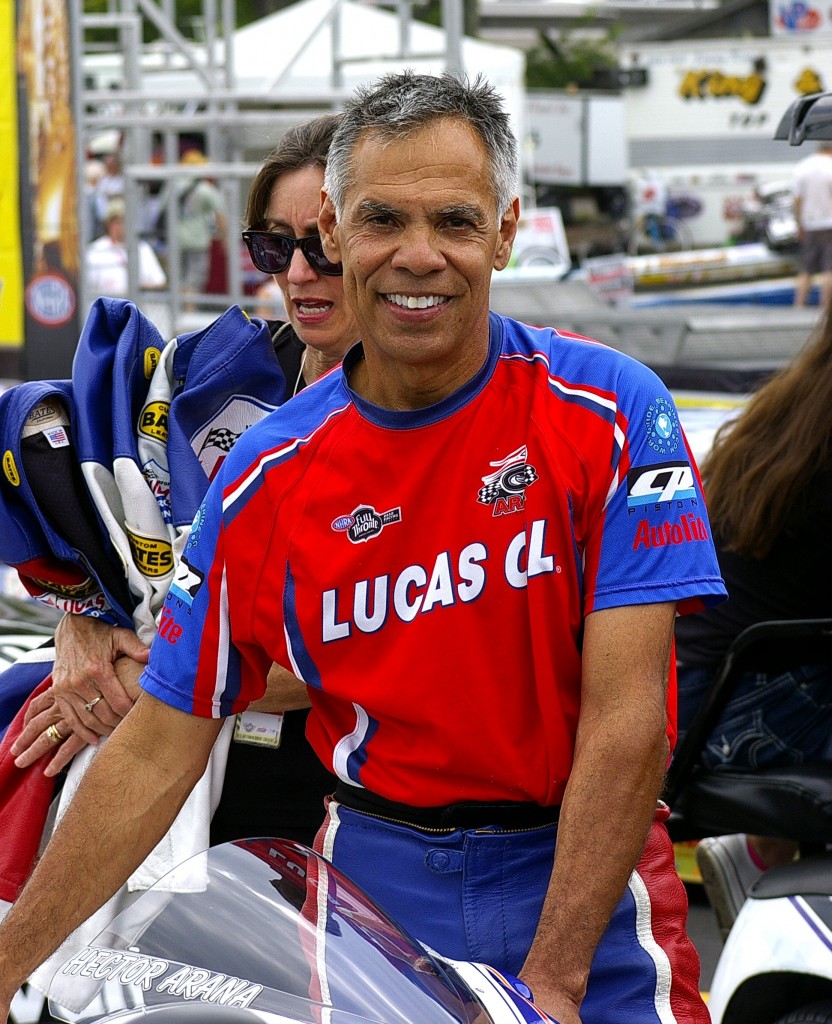 Arana is eighth in the points standings, but he could finish sixth if things go well in Pomona. He hopes they do, as he would love to close out 2015 with his second victory of the year.
"It would pump me up again so I can keep going," Arana said. "You work, you work, you work, and when you have a run like in Atlanta, all it does is charge you back up. It gives you that energy, and it pays off all the hard work. Now, you're back at it.
"It's like a drug: The more we do it, the more we want it."
Arana's win in Atlanta ended a losing streak that dated back to 2009, the year he won the Pro Stock Motorcycle championship. He raced to the final at this race in 2010, and he watched son Hector Jr. win here last November.
"It was great that Hector had a chance to win here last year," Arana said. "I've been in the final here, and if I could just win were, that would be great. I really want to win another race this year. That would give me everything I need to carry on for next year."