Lucas Oil Buell Pro Stock Motorcycle rider Hector Arana Jr. likes the way "defending race champion" sounds, and he'd love to make it two in a row at the Auto Club NHRA Finals this weekend at Auto Club Raceway at Pomona.
"That sounds great," Arana said. "I hope I can obtain that title again and keep it for next year. I don't want to let it go."
The victory was his first at the historic track, and it helped him finish third in the points standings. It also made for a pleasant off-season for Arana and his team.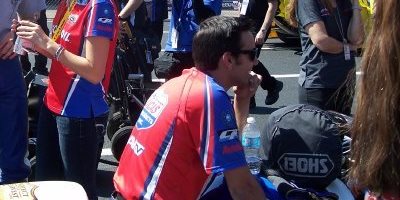 "It's the last race of the year, and when you win the last race of the year, the whole off-season everybody remembers who won the last race," Arana said. "You're that winner. I was the winner all the way until March. When the races are back to back, you're only the winner for a week, and then it's on the next guy.
"It gives everyone motivation and good momentum for the off-season to move forward and to work hard."
Last year's Pomona victory was also memorable because it came in the race that closed younger brother Adam's full-time racing career. Adam joined the United States Coast Guard in January, though he was able to race in St. Louis in September.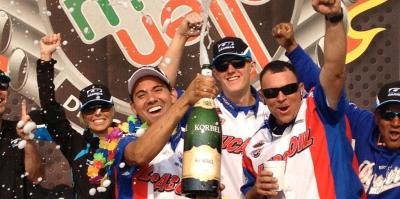 "That was my brother's last time racing a full season with us, and I was able to get the win," Arana said. "I don't know how, but Adam did a little cameo race in St. Louis, and I was able to get a win there, too. Maybe I'll have to have him come to this race."
Pomona closes the 2015 season, one that has been a mixed bag for Arana. He has won two races and has two No. 1 qualifiers, but he's also had some missteps along the way.
"I'm happy and I'm sad," Arana said. "I'm happy because I feel like going testing and starting to work on next year. We fell off a little bit, and Jerry Savoie really stepped up his game and showed everybody that we need to step up our game. There's a lot of things we want to test this off-season and a lot of stuff we want to get going, so we're looking forward to that.
"I just got a house, so it'll be nice to have a little time to finally get all the way settled in. To be able to get all that finished will be nice. We'll take a little break and get ready to have a very successful 2016."