Drag bike legend Larry "Spiderman" McBride made the most of his first appearance at a NHRA national event in nearly 20 years with the fastest run in the history of motorcycle drag racing at a staggering 268 mph.
"It's kind of crazy and kind of reminds me of 1999," McBride said, referencing another time he made history in the NHRA at Houston Raceway Park, when he recorded the first five-second motorcycle run.
NHRA's Ned Walliser was the one who broke the news to McBride of his record in 1999 at top end. Walliser was at the top end for this record as well.
"I had goosebumps and so did Ned," McBride said. "He told me he wanted an exciting pass, he wasn't expecting goosebumps he said."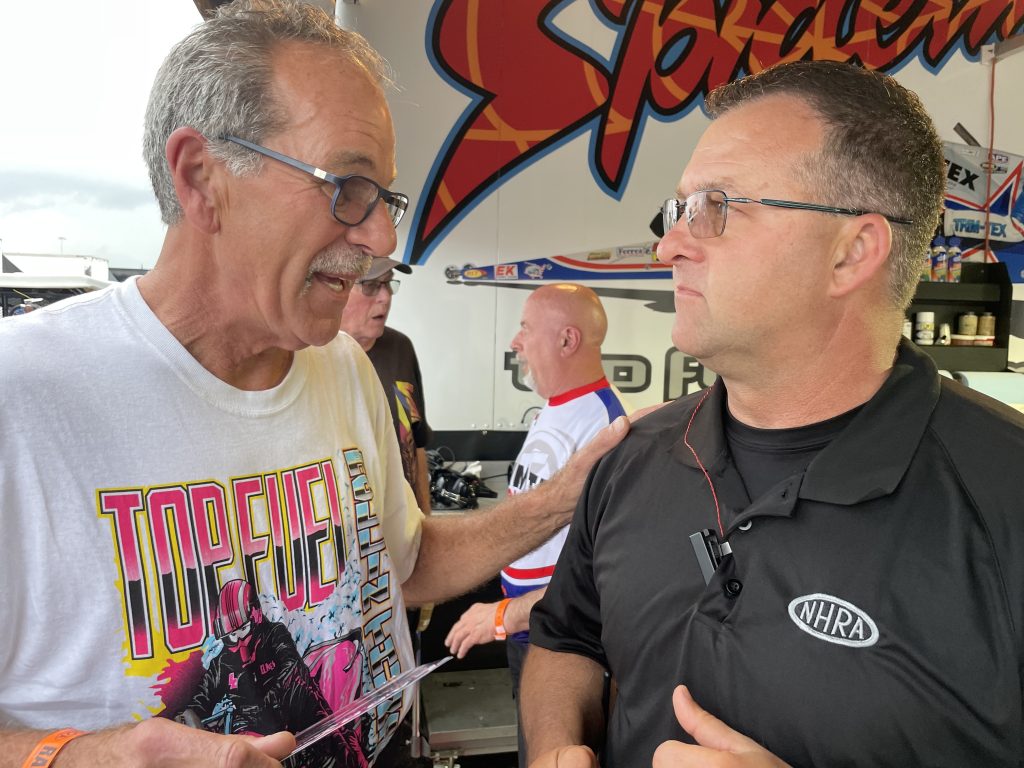 McBride, the Poquoson, Va. native was equally thrilled to be able to accomplish the feat at his home track in front of hundreds of friends and family members.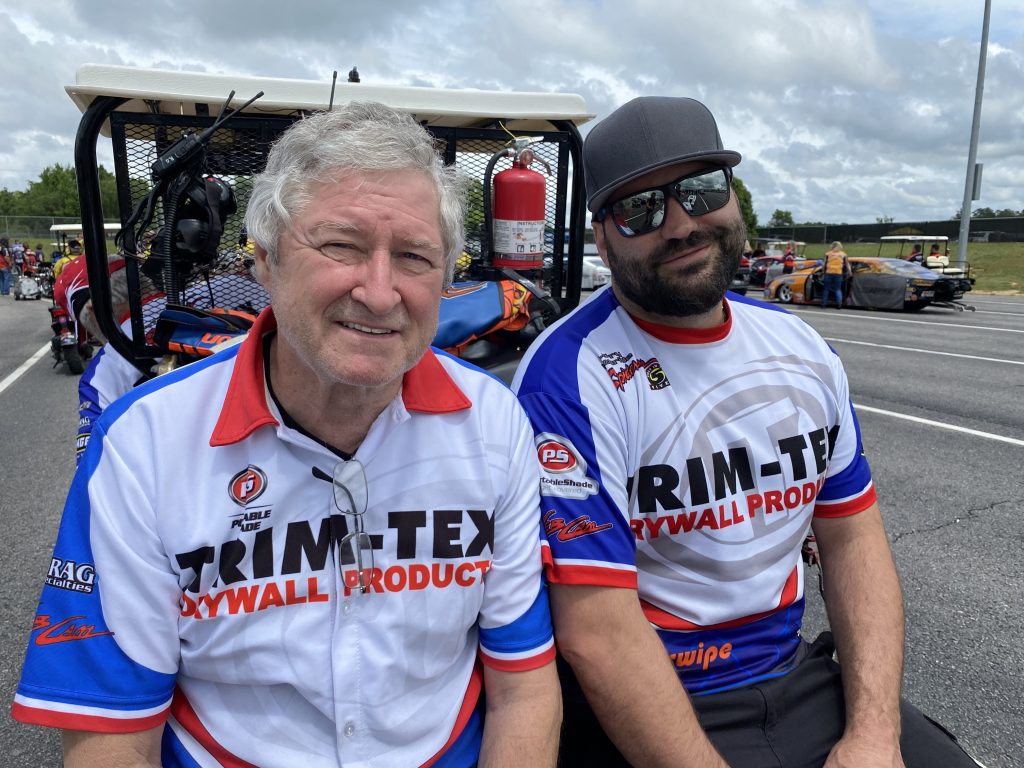 "I've been treated like a king here and it's just an incredible feeling," McBride said. "It's always special to be home and it was my honor to be here and support NHRA. I am a major drag racing fan. When NHRA is racing it's always on the TV at my shop."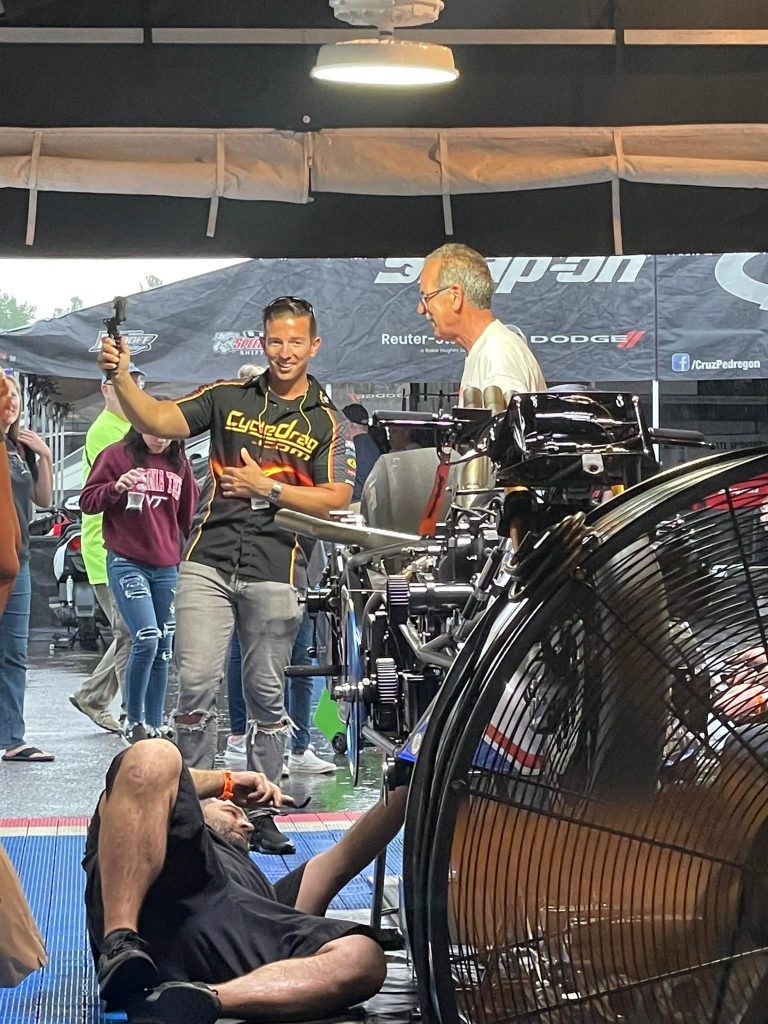 There was huge gathering outside of McBride's trailer afterwards.
"There was more enthusiasm in the pits than I have ever felt. People were lining up in the rain to come see us. It was a real honor," McBride said.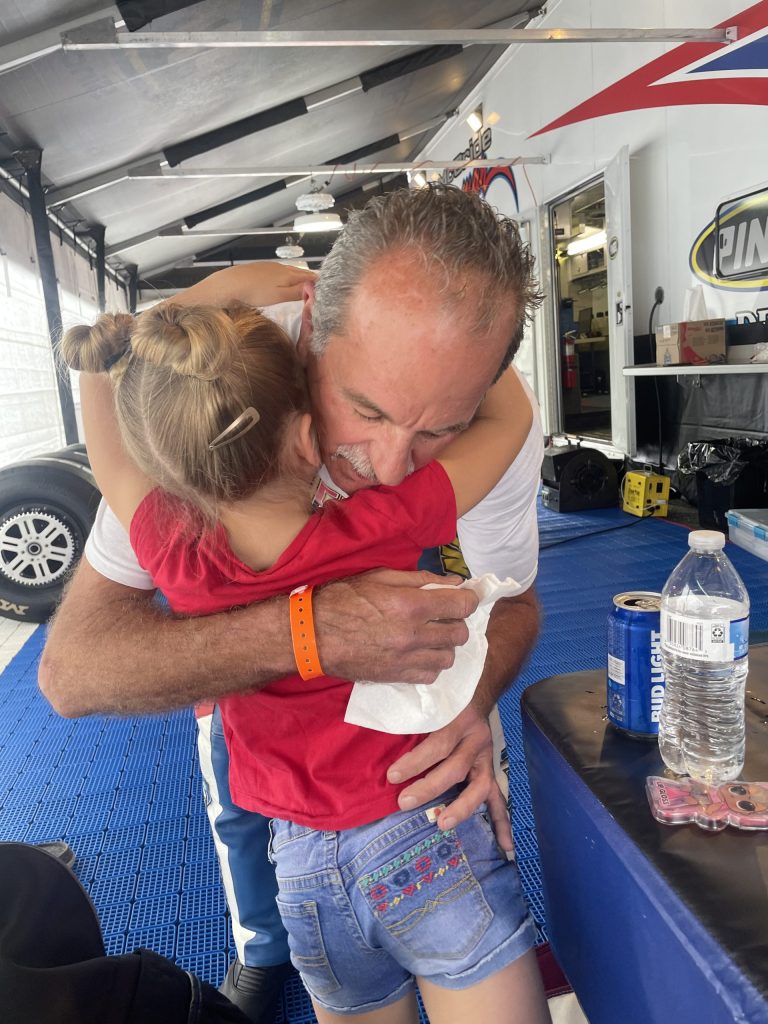 The record-breaking Saturday afternoon pass was also the fastest side-by-side run in motorcycle drag racing history as McBride went 5.61 at 268 mph to Dave Vantine's 5.89 at 252 mph.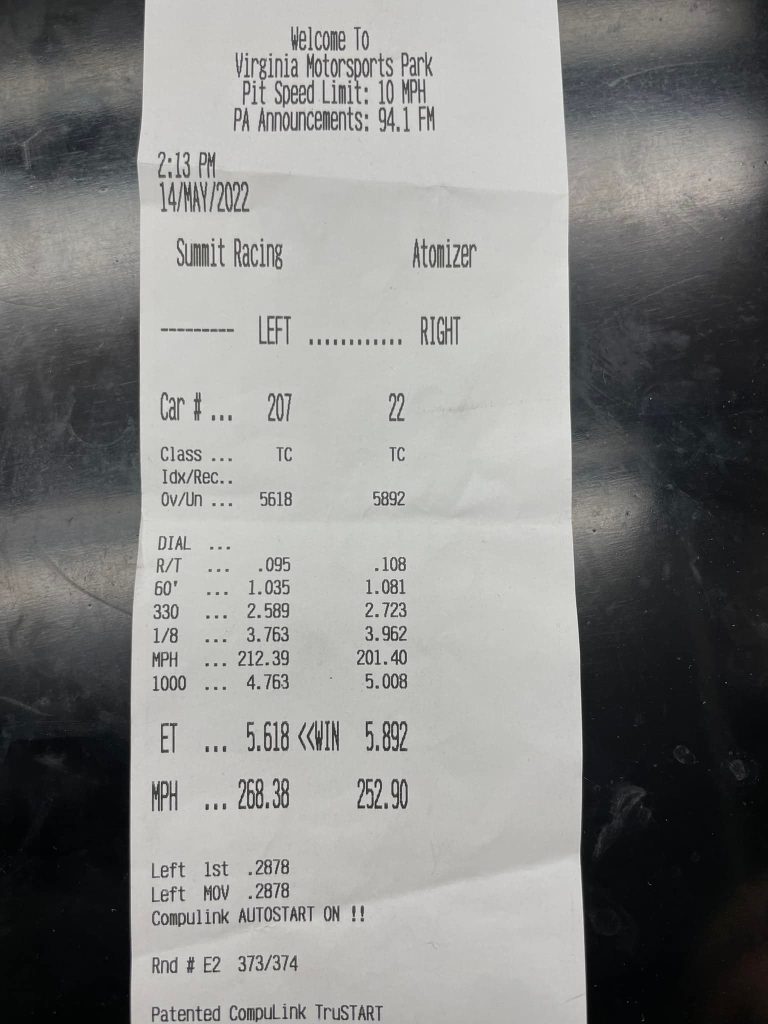 "We just hopped it up a bit and calmed it down low," McBride said. "Out in the middle of the track it got a little loose and I had to pedal it a little bit and grab the rear brake to get it caught up. We ran a really good back half. I knew it went awful fast. I had no idea I just went 268 mph. Thank God they have a really long shutdown area here at VMP because that really helped."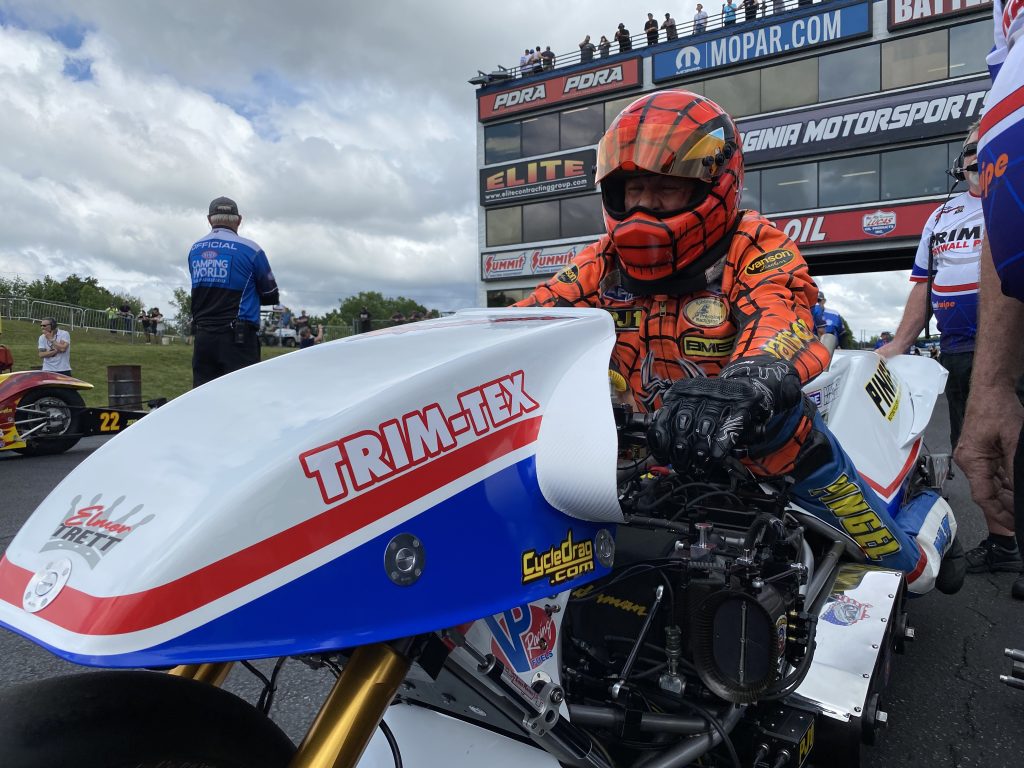 Vantine was thrilled with the experience as well.
"It was awesome," Vantine said. "We are still sorting out the new wheelie bars and our shift points, so I am very happy with how we ran."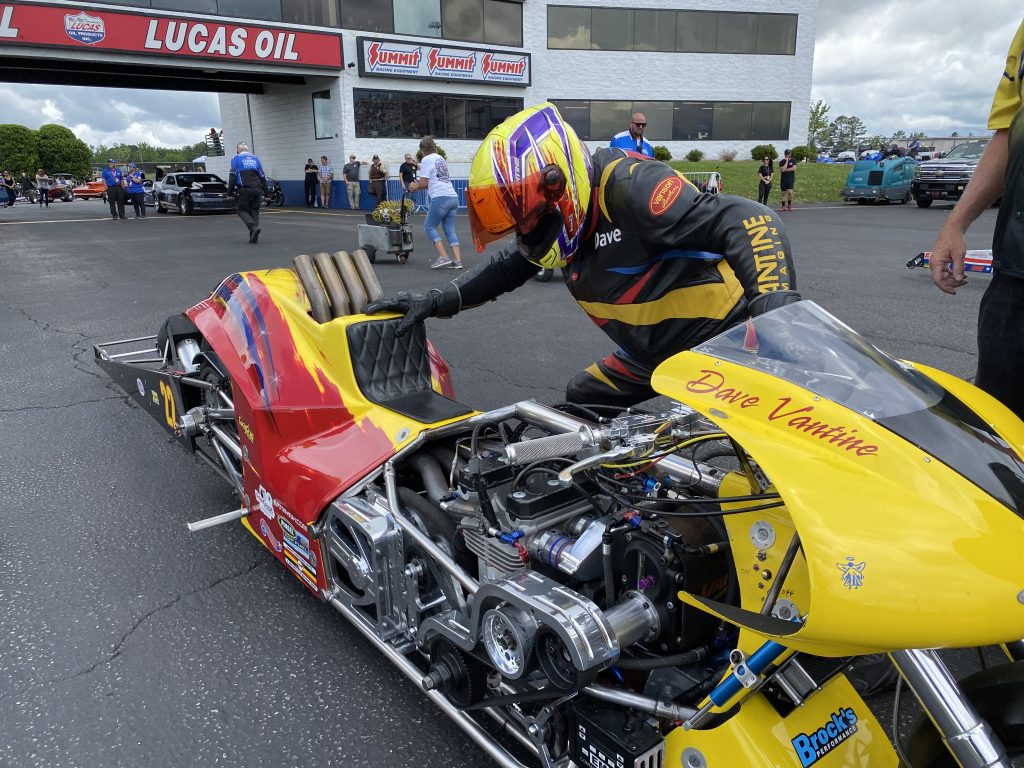 McBride's record speed was hard for even Vantine to ignore.

"Running 252 mph and watching someone drive away from you is quite an experience," laughed Vantine. "I just looked over and went, wow."
Vantine's crew proved they were up for the challenge.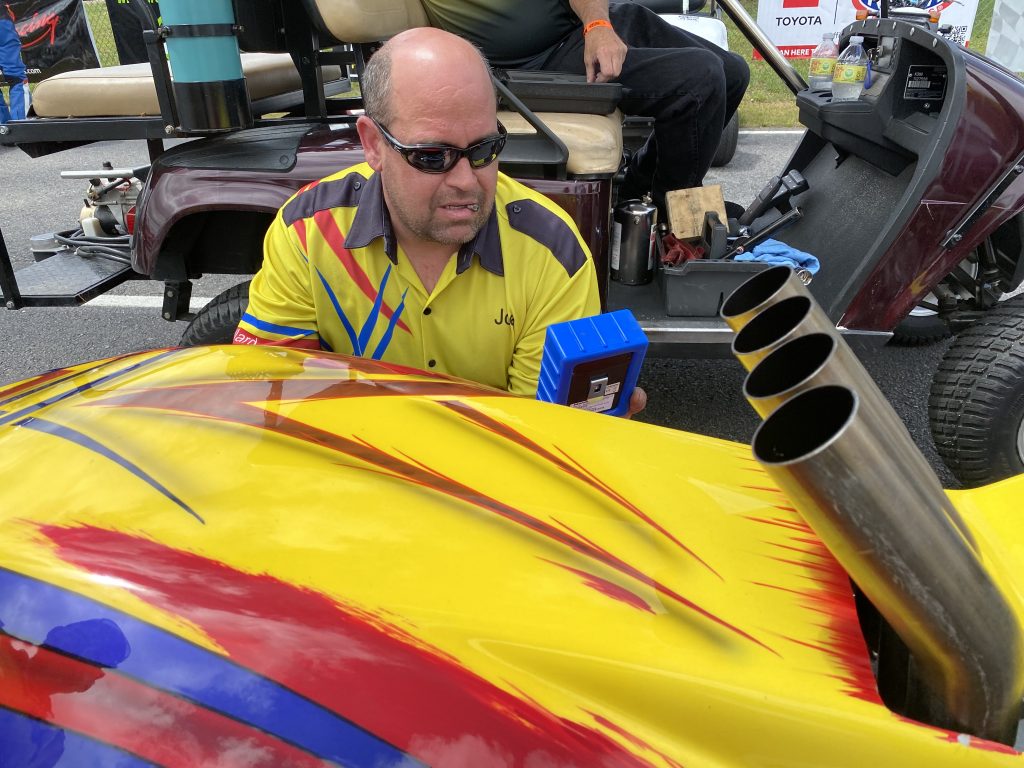 It was Vantine's sixth career run above 250 mph and gave the crowd good reason to cheer on the "Yellow Bullet."
"My experience in the NHRA has been nothing but positive. All of the feedback has been great," Vantine said. "I'm going to say mission accomplished for us. I think we met and exceeded NHRA expectations. "
McBride ran a 3.76 to the eighth-mile mark at 212 mph.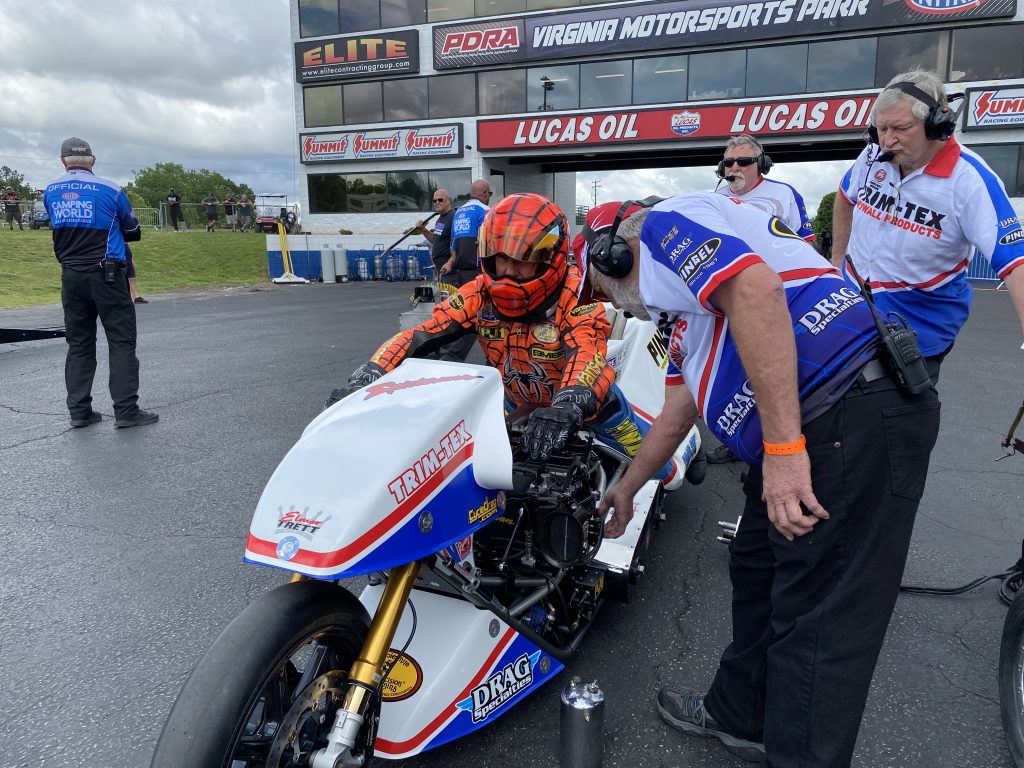 "It should have been in the 3.60s. I slowed the clutch down a little too much," crew chief Steve McBride said. "On the back half it did not slip the tire as much as it usually does so it really picked up. We are shooting for even less tire slippage than that."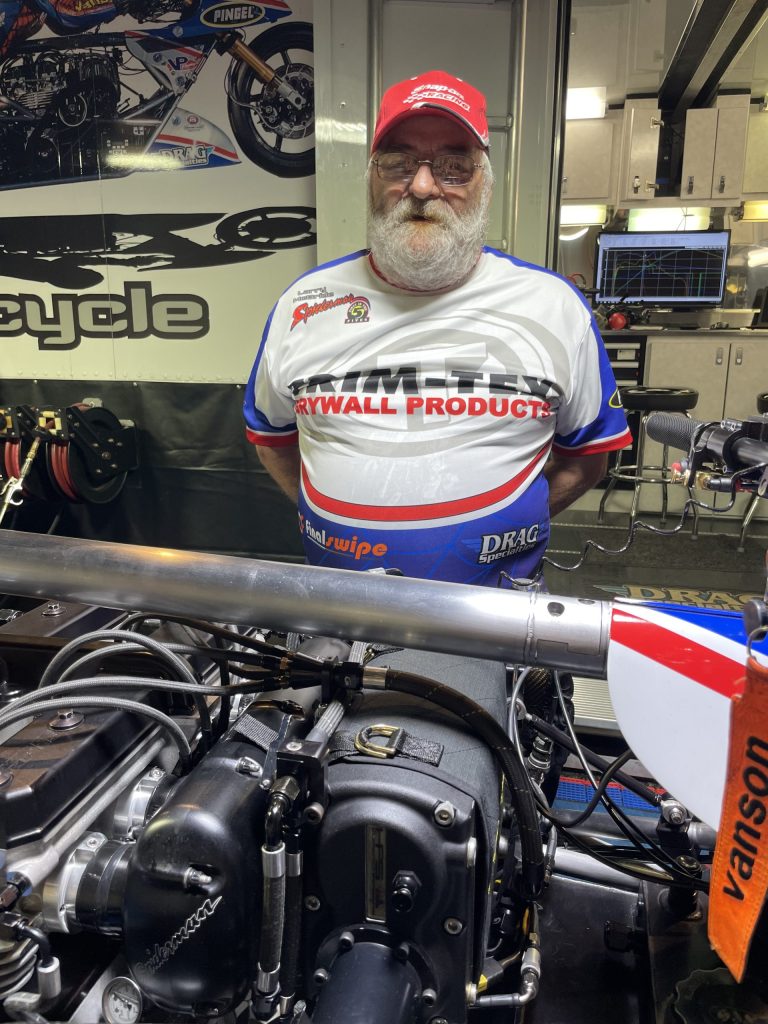 Steve McBride was very satisfied with the record speed, but it doesn't take him long to answer when you ask him if he prefers fast or quick?
"Quick," Steve McBride said without hesitation. "Quick wins races, fast does not. But it's very gratifying to see the bike do what you want it to do. With the new parts we put on, the new clutch controller, the plenum we got from Chris Matheson, I am very happy with the results."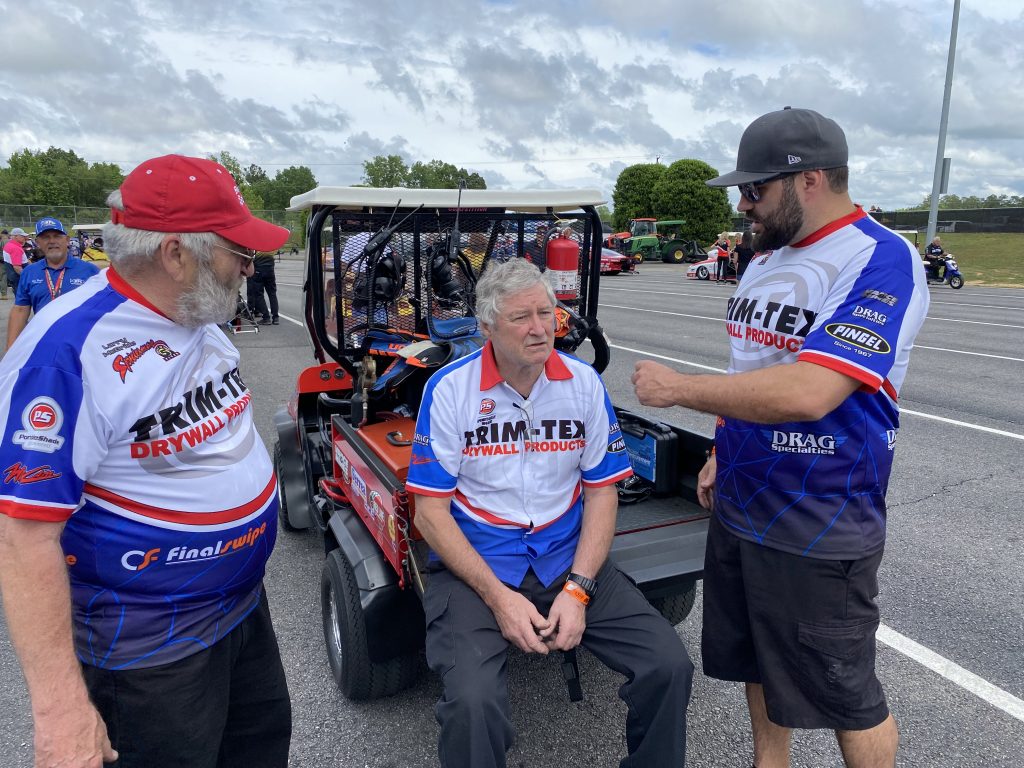 The run proved to be sweet redemption after Friday's attempt saw McBride do something he has never done on his new motorcycle when he broke a primary belt and it smacked him in the leg.
The belt only had five runs on it.
"The g force when he spun the tire was at 3.5 GS, he grabbed the brakes to correct the run and got back on the throttle," Steve McBride said. "At that point the belt couldn't take the massive jerk. He went from 3.5sgs, to 2gs, right back to 3.5gs."
After Friday, the team was just hoping to make it down the track with a good clean run. They did much more than that.
The stellar NHRA showing was a long time coming.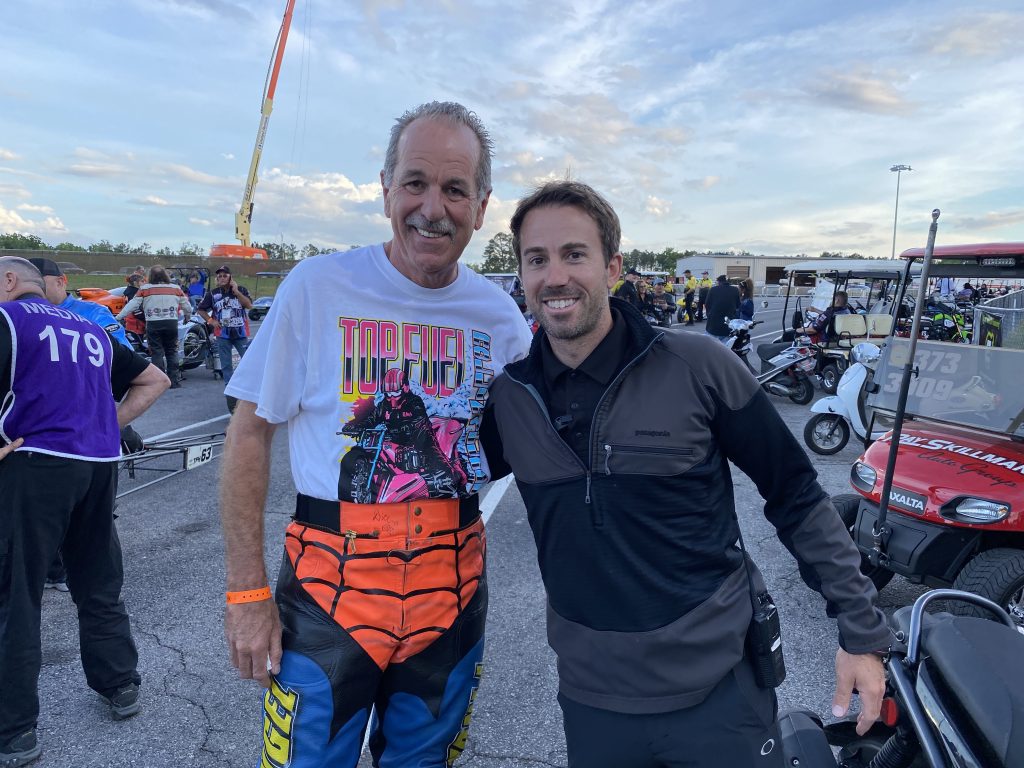 Talks of McBride returning to the NHRA began more than five years ago. After visiting the Glendora, Ca. headquarters in Jan. 2020 McBride was set to make his return that season. The pandemic cancelled the 2020 Richmond event and last year McBride was sidelined, recovering from a knee replacement surgery. The 2022 deal was just finalized weeks ago.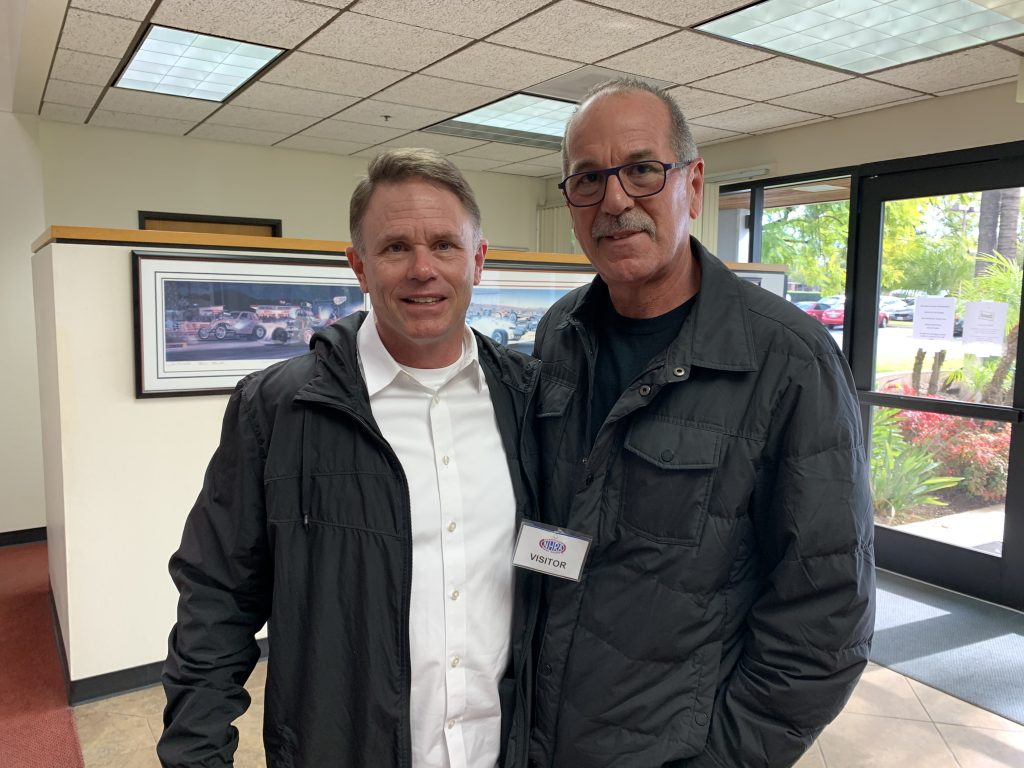 "I'll be 65 in January so at this age you really have to keep after your health.," McBride said. "This makes it all worth the wait. I feel like I'm on a comeback now."
McBride enjoyed the full NHRA royal treatment after the impressive pass that included an interview on Fox Sports 1, to air during Sunday's national TV coverage, and an in-depth NHRA social media feature and even a full blown press conference. The racer who has dedicated the past 40 years of his life to the sport was overcome with appreciation.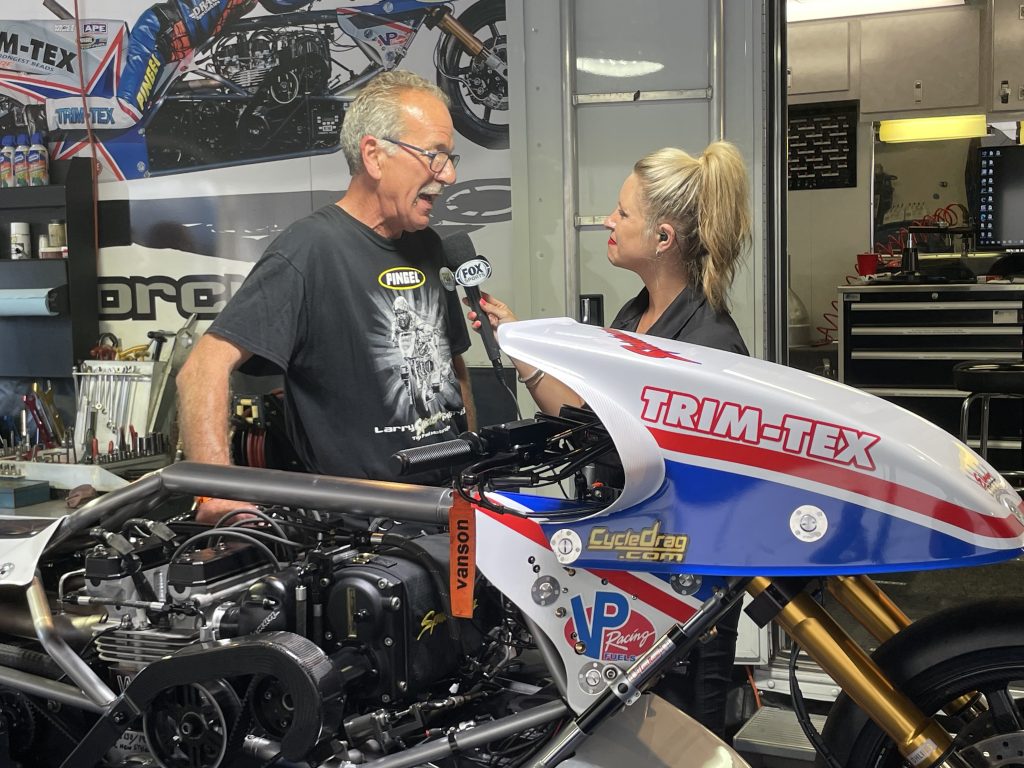 Several of NHRA's most decorated and talented drivers, tuners and mechanics stopped by McBride's pit area to congratulate the 20-time champion.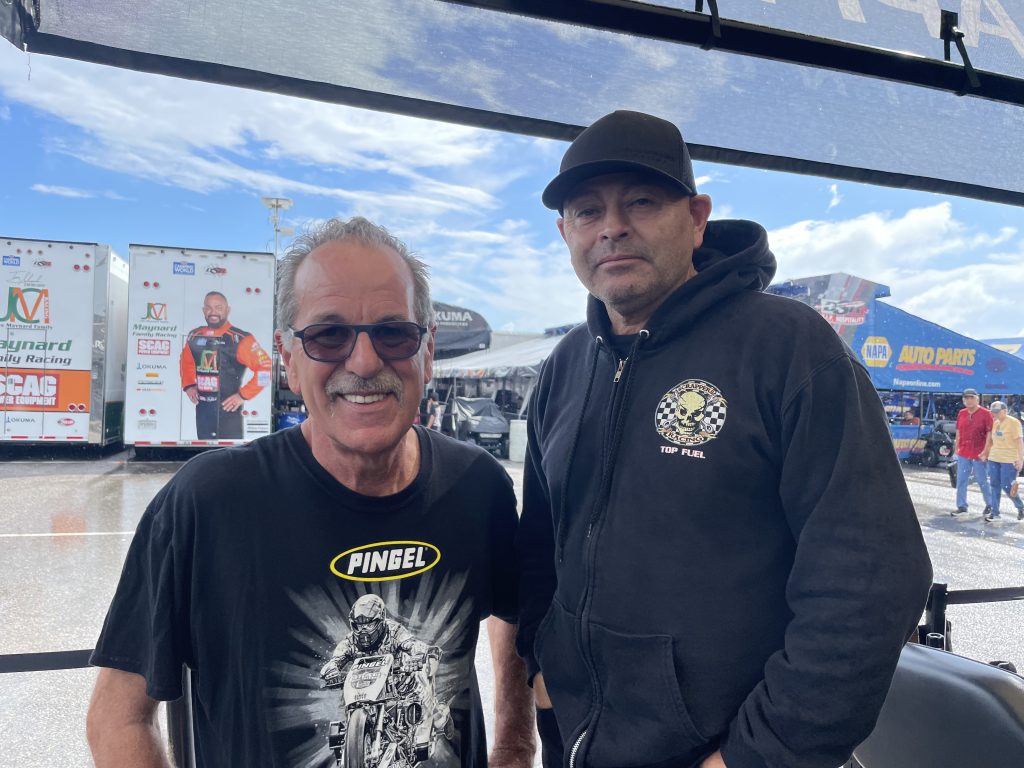 "It's been a dream weekend," McBride said. "I'm humbled by all the support."
There are more videos on the Cycledrag Youtube channel (please subscribe here) and the Cycledrag.com Facebook page (Please like here) and more will be coming soon. Check back daily.
For all the continued support McBride thanked his primary sponsors; Trim-Tex Drywall Products, Pingel Enterprise, Drag Specialties-Parts Unlimited, Final Swipe Merchant Services, Web Camshafts, APE, Donnie and Julie Wilson and Kibblewhite Precision Machining.
Vance & Hines Motorsports, Red Line Synthetic Oil Corporation, PR Factory Store, Ferrea Valves, World Wide Bearings, Vanson Leathers, Belt Drives Ltd, Simpson Race Products, Nitrous Express, EK Chain, Bill Miller Engineering, Cometic Gaskets, B&J Transmission, Carolina Cycle, L.A. Sleeve, Mickey Thompson Tires, Valco, Goodridge, Carlisle Belts, ProJack, Bullseye Visual, Gates Belts and Cycledrag.com