Top Fuel Motorcycle legend and 12-time champion, Larry "Spiderman" McBride knows his time aboard his world-record capturing machine of the past 20 seasons is quickly coming to an end.
The Spiderman recently fired his latest, cutting-edge race masterpiece, a motorcycle five years in the making, and plans to debut it sometime soon.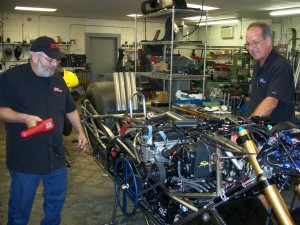 It makes every precious moment aboard "Blue", the first dragbike to crack into the five second zone, even more significant.
McBride's all-time best is a 5.74 – a number he is hoping to eclipse at his hometown race, the East Coast Cup, June 20-22 at Virginia Motorsports Park in Petersburg, Va.
Although sometimes reluctant to admit it, perhaps from being superstitious, it's easy to understand from a conversation with McBride, becoming the first to make a pass in the 5.60-zone is something the veteran would relish.
"My brother (crew chief Steve McBride) and I never have the sole purpose of going after the 5.60. We will give it the power and if it happens, it happens. I think Blue can do it. It's all in having the application right," McBride said.
Steve McBride is a bit more direct when asked about his desire for a 5.60.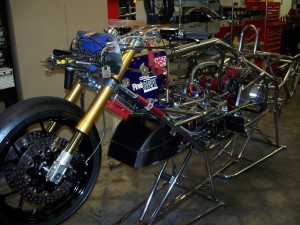 "It's very possible and I want it," Steve said.  "It's all about better clutch management. You can make all the horsepower in the world, if you can't put it to the track and make it go, it doesn't matter. If you can, it will show itself."
McBride has set multiple records at VMP and his best at the facility, less than an hour and a half from his Newport News, Va. speed shop, is a 5.80. McBride knows it could take performance of that ilk to contend.
"We had to switch gears and focus solely on the new bike to make sure it's ready. It's not like it used to be a few years back. We have a lot of serious competition these days. Chris Hand is in the fives, Dave Vantine is running really well and Sam Wills is too," McBride said. "I don't want anybody thinking Blue is not all ready to go. It gets all new parts. Not one part off of Blue is on the new bike."
Again, Steve is a bit more direct, this time when referring to the category's tough competition.
'The water is warm, c'mon," laughed Steve McBride. "VMP is one of my favorites. It's a quality track and it's very fast."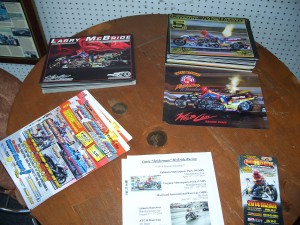 The McBride brothers plan to fully enjoy what could be Blue's final trip to VMP.
"If we retire it before 20 years it gets no pay," joked McBride of the machine he debuted in 1994. "We need to give Blue a retirement with full benefits."
Full benefits could mean the quickest run of all-time, yet again.
Don't miss it.
McBride thanked his primary sponsors; Pingel Enterprise, Trim-Tex Drywall Products, Drag Specialties-Parts Unlimited, Red Line Synthetic Oil Corporation and Final Swipe Merchant Services.



"Joe Koenig is one of the best guys I have known in my life. He sells the best drywall products in the world."



"Wayne and Donna are like family to me. I make the joke that I'm their oldest and youngest child. Pingel has by far the best quality in America. They have the top of the line, best engineered products and they are all USA made."



"The Web Cam girls and Steve are the best. They are like family to me as well. Laurie Dunlap does so much to help the sport. They also make the best cams on the market."
McBride added –
"Red Line is the best oil on the market or Alan Johnson would not be using it."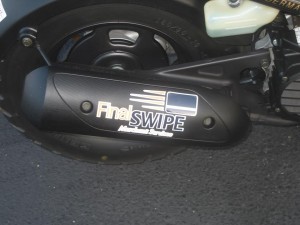 "Drag Specialties is a great company that I'm honored to be involved with. They are the best people to deal with."
"I really appreciate Final Swipe and Gary Baillio. He's a great man with a great company."
"There is not one sponsor that is not important."
McBride thanked his associate sponsors and added, "Everybody is equally important. We couldn't do it without each one of these fine companies."
K&N Air Filters, Web-Cam, Vance & Hines Motorsports, PR Factory Store, Ferrea Valves, Kibblewhite, Precision Machine, World Wide Bearings, Vanson Leathers, Millennium Technologies, Belt Drives Ltd, Simpson Race Products, Nitrous Express, APE, EK Chain, Arias Pistons, MSD, Protect ALL, Cometic Gaskets, B&J Transmission, Carolina Cycle, L.A. Sleeve, PJ1, Mickey Thompson Tires, Valco, Goodridge, Carlisle Belts and Gates Belts.