The most stunning Pro Stock Motorcycle news of day No. 2 of the NHRA Finals came as multi-time class champion Eddie Krawiec failed to qualify for the first time in 15 years, Saturday at Auto Club Raceway at Pomona.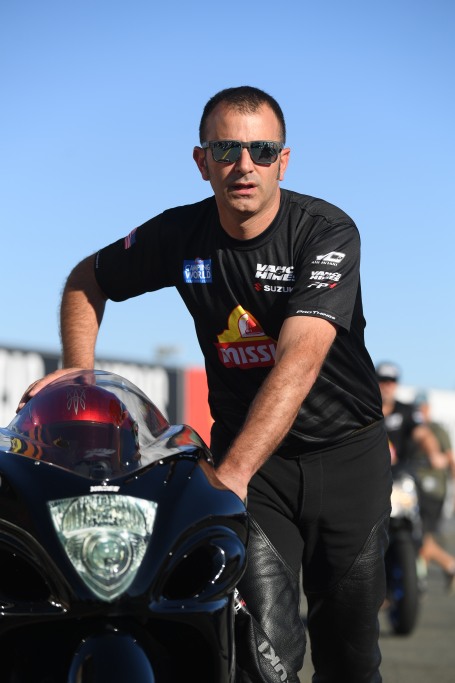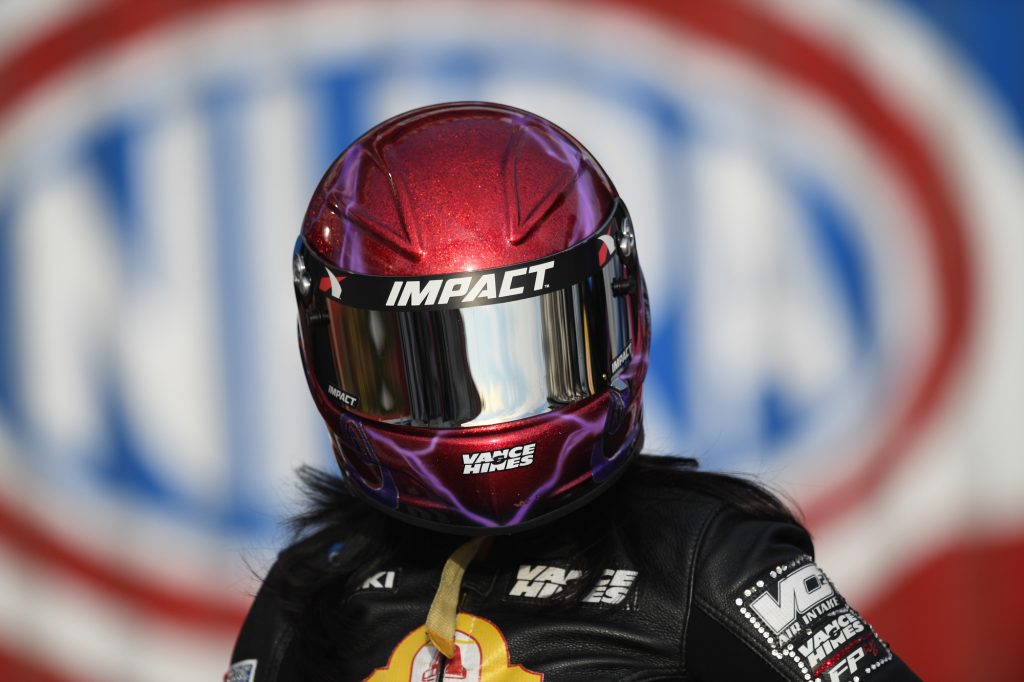 Meanwhile his Vance & Hines teammate Angelle Sampey secured her sixth No. 1 of the season in Pro Stock Motorcycle thanks to her track-record run of 6.703 at 201.61 from Friday on her Mission Foods/Vance & Hines Suzuki. It gives Sampey her 59th career No. 1 qualifier and the opportunity to finish off her year with a victory. She's aiming for her second victory of the season, opening eliminations against Katie Justice.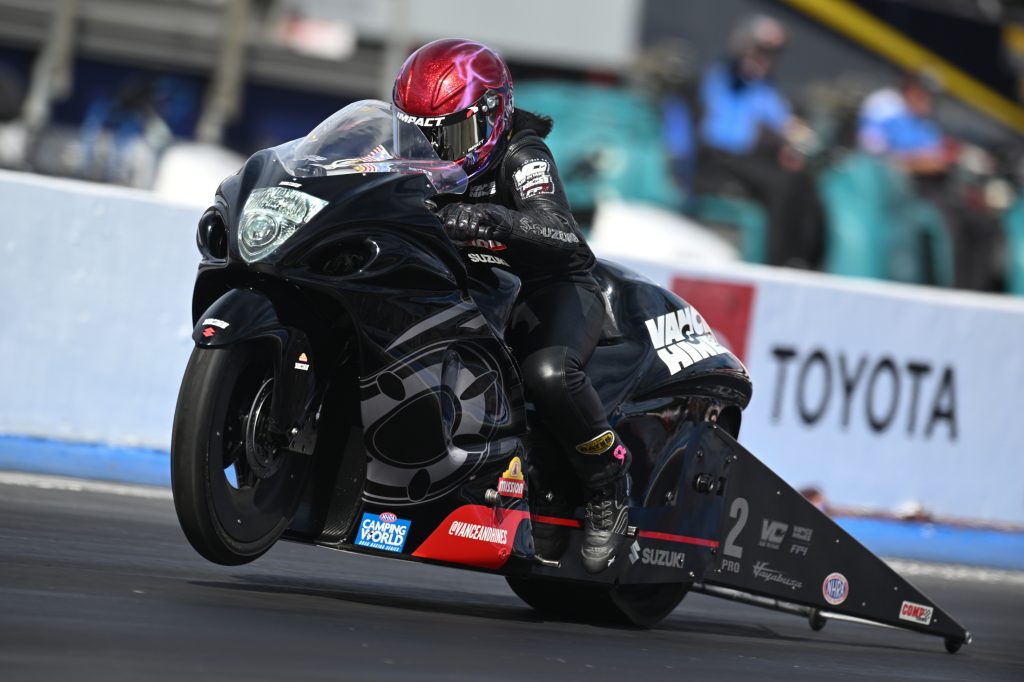 Sampey can end the season in the top five with a big performance on Sunday, which would give the three-time world champ plenty of off-season momentum.
"We're looking forward to tomorrow and we're feeling confident heading into raceday," Sampey said. "Everyone out here would like to win the final race of the season, so that's going to be our focus. Tomorrow, our mission is going out here to win the race and end the season on a great note."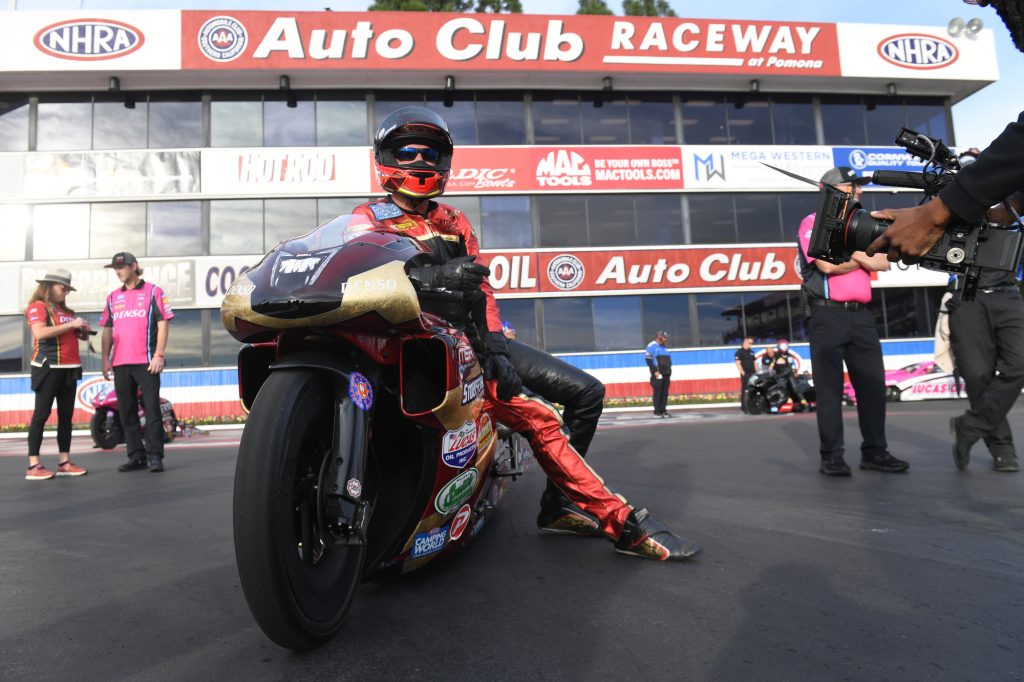 Points leader Matt Smith stayed second with his 6.719 at 202.70, putting him in a great position to clinch his sixth world championship. Smith can earn his second straight world title with a first-round win over Michael Phillips on Sunday. Joey Gladstone took the third spot after a 6.720. Multi-time world champ Eddie Krawiec failed to qualify for the first time in 15 years after struggling during the four sessions.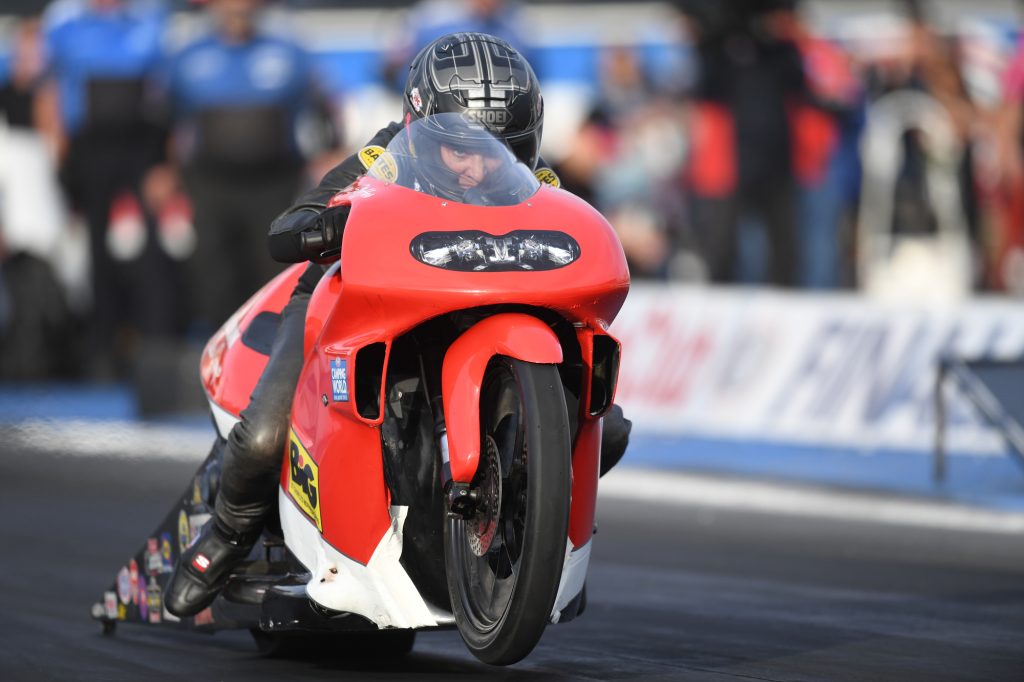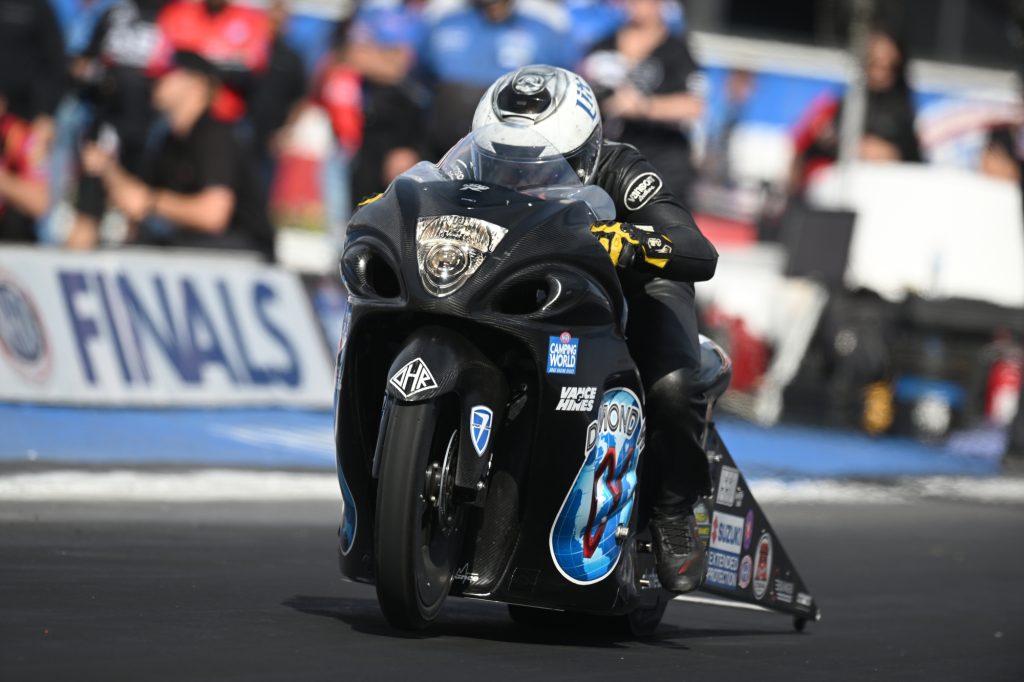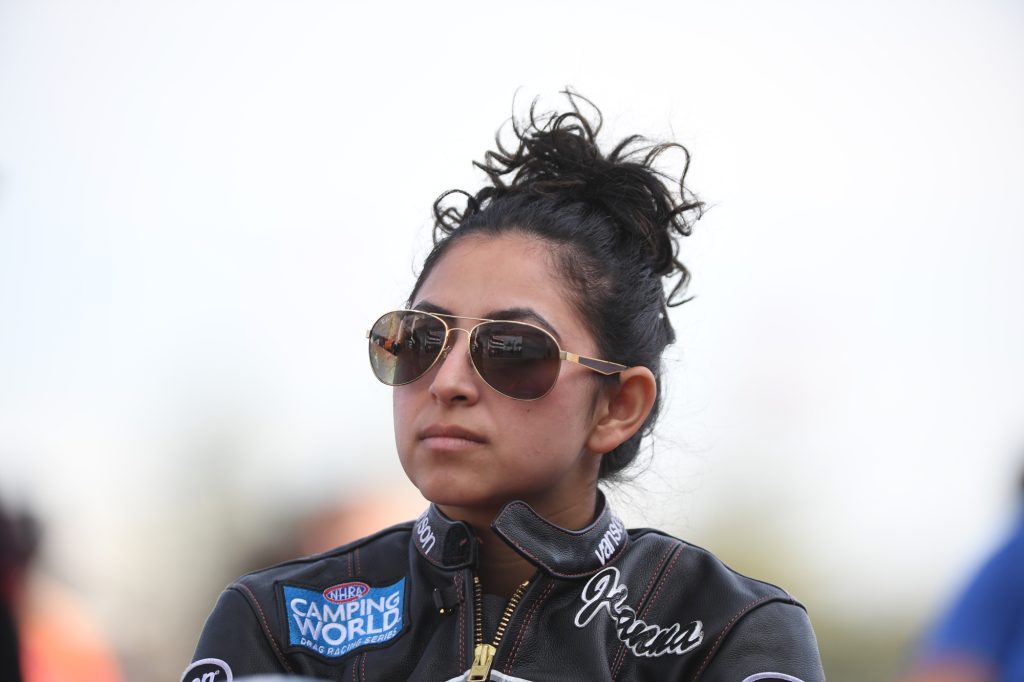 Eliminations for the Auto Club NHRA Finals being at 11 a.m. PT on Sunday at Auto Club Raceway at Pomona.
Pro Stock Motorcycle — 1. Angelle Sampey, Suzuki, 6.703, 201.61 vs. 16. Katie Justice, Suzuki, 7.107, 190.51; 2. Matt Smith, Buell, 6.719, 202.70 vs. 15. Michael Phillips, Buell, 7.097, 191.73; 3. Joey Gladstone, Suzuki, 6.720, 267.75 vs. 14. Hector Arana Jr, Buell, 6.937, 200.23; 4. Angie Smith, EBR, 6.734, 201.34 vs. 13. Freddie Camarena, Suzuki, 6.924, 196.47; 5. Jerry Savoie, Suzuki, 6.761, 198.29 vs. 12. Chris Bostick, Suzuki, 6.909, 192.22; 6. Karen Stoffer, Suzuki, 6.792, 197.31 vs. 11. Ryan Oehler, EBR, 6.872, 195.45; 7. Marc Ingwersen, EBR, 6.812, 194.69 vs. 10. Gaige Herrera, Suzuki, 6.871, 193.85; 8. Steve Johnson, Suzuki, 6.840, 192.93 vs. 9. Kelly Clontz, Suzuki, 6.860, 195.00.
Did Not Qualify: 17. Eddie Krawiec, 7.214, 198.88; 18. Jianna Evaristo, 9.398, 93.99.