Looking to end her season on a bright note, Sampey enjoyed a spectacular Friday in Pro Stock Motorcycle, shattering the track record with a standout run of 6.703 at 201.61 on her Mission Foods/Vance & Hines Suzuki, powering to the provisional No. 1 qualifier in record-breaking fashion at the final race of the season, the 57th annual Auto Club NHRA Finals at Auto Club Raceway at Pomona.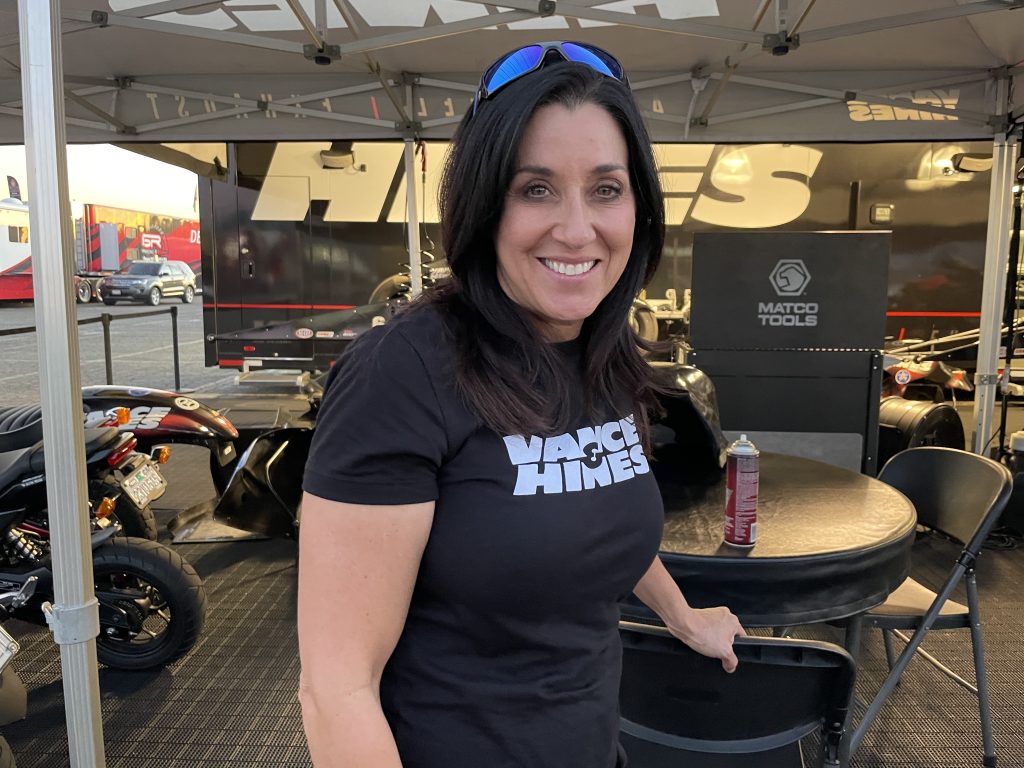 It puts Sampey on track to close out the 2022 season with her sixth No. 1 qualifier of the season and the 59th in her career. More importantly, Sampey would love a second victory to close out the season. Things haven't gone her way in the Countdown to the Championship, but all that can be erased with a winning weekend at the legendary facility.
"I was very excited to see that run because this weekend I'm on a mission to change things," Sampey said. "My team has given me a Suzuki to win the race. I've had the best bike at almost every race this year but haven't delivered like I should have. This team deserves a championship, and I didn't deliver. My goal is to win this race and then be able to have a relaxing off-season knowing that we turned things around. I want to erase the past and gain some momentum."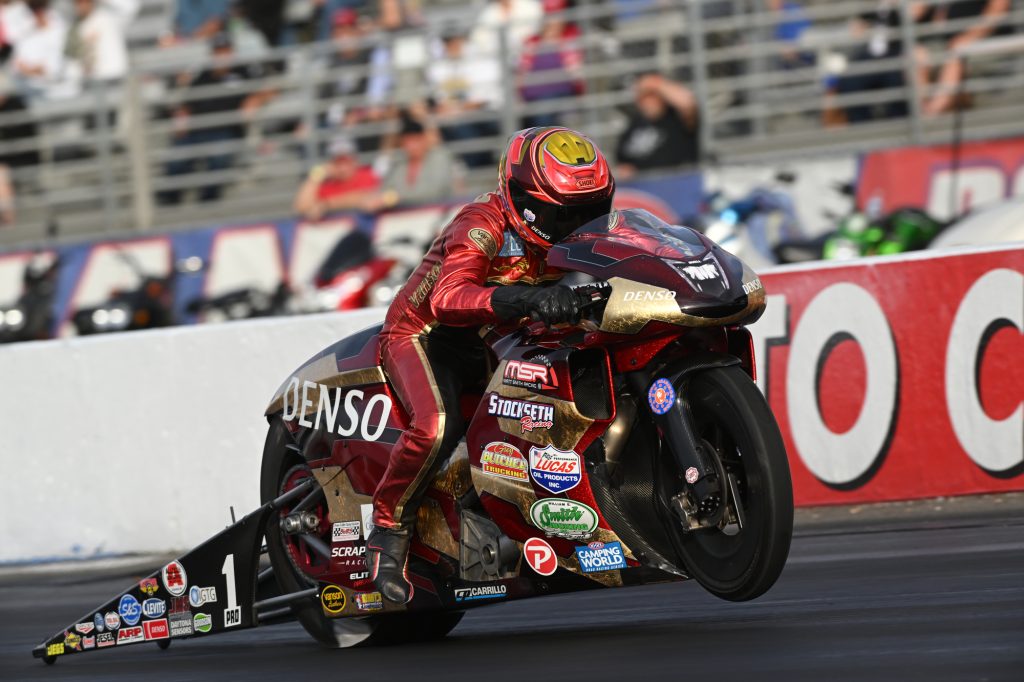 Points leader Matt Smith moved to second after going 6.719 at 202.70, setting the track speed record. He made two strong runs on Friday as he gets closer to a sixth world championship. His wife, Angie, is currently third after a 6.744 at 201.97.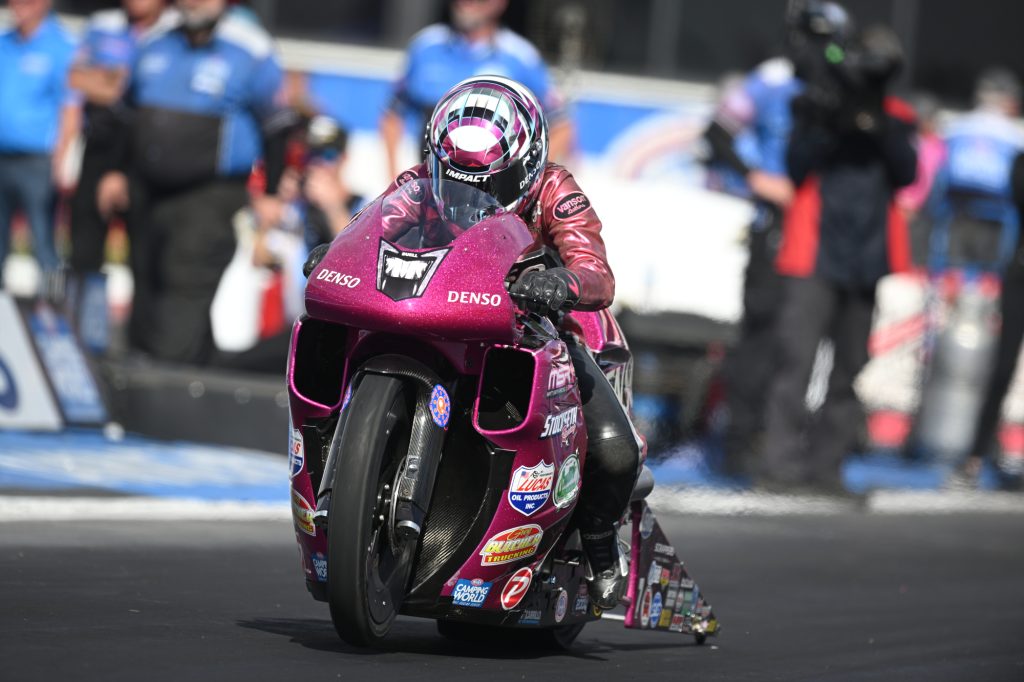 Qualifying continues at 11:30 a.m. PT on Saturday at the Auto Club NHRA Finals at Auto Club Raceway at Pomona.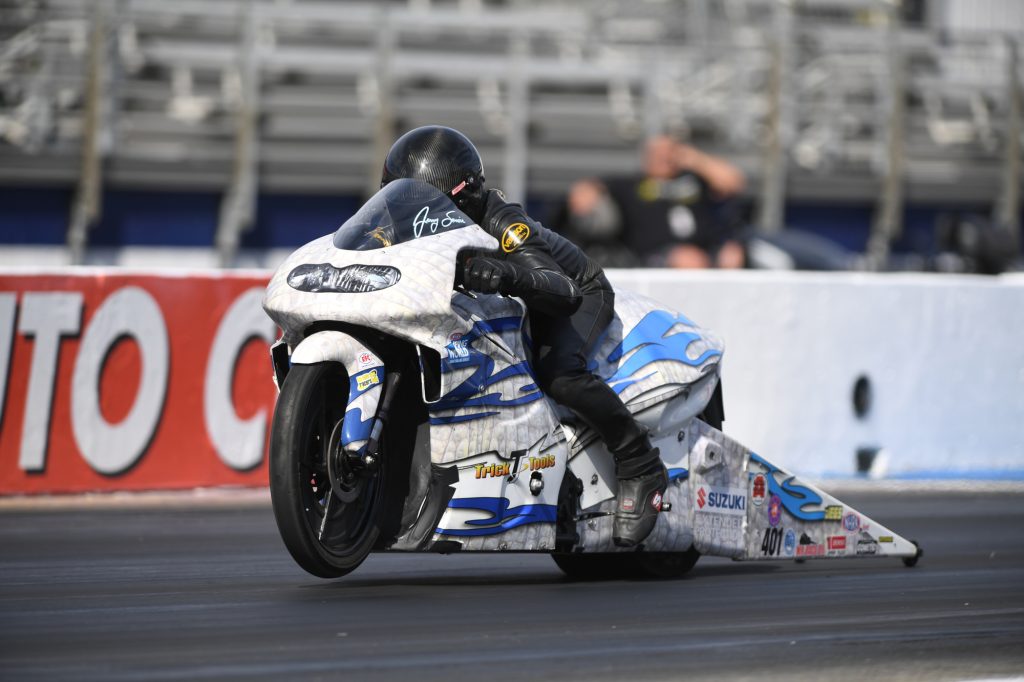 Pro Stock Motorcycle — 1. Angelle Sampey, Suzuki, 6.703, 201.61; 2. Matt Smith, Buell, 6.719, 202.70; 3. Angie Smith, EBR, 6.744, 201.97; 4. Jerry Savoie, Suzuki, 6.797, 198.26; 5. Karen Stoffer, Suzuki, 6.815, 197.51; 6. Marc Ingwersen, EBR, 6.828, 195.00; 7. Steve Johnson, Suzuki, 6.840, 192.93; 8. Gaige Herrera, Suzuki, 6.871, 193.85; 9. Ryan Oehler, EBR, 6.877, 196.56; 10. Kelly Clontz, Suzuki, 6.885, 192.91; 11. Freddie Camarena, Suzuki, 6.953, 194.35; 12. Chris Bostick, Suzuki, 6.965, 190.43; 13. Hector Arana Jr, Buell, 6.977, 196.87; 14. Katie Justice, Suzuki, 7.107, 190.51; 15. Michael Phillips, Buell, 7.111, 189.58; 16. Eddie Krawiec, Suzuki, 7.263, 196.47.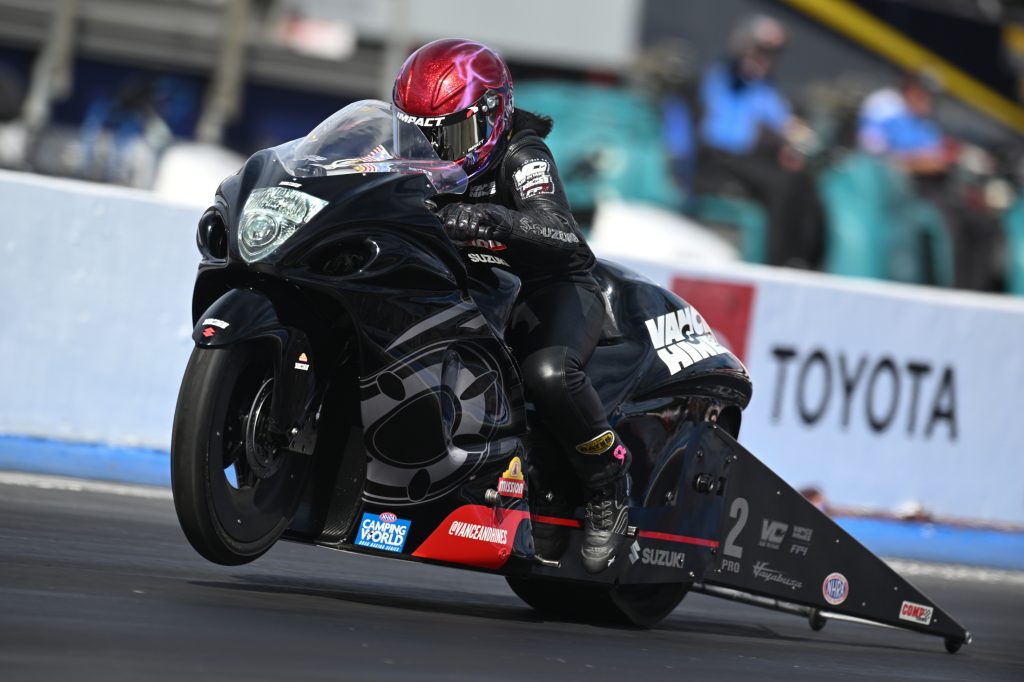 Not Qualified: 17. Joey Gladstone, 7.568, 134.35; 18. Jianna Evaristo, 9.398, 93.99.